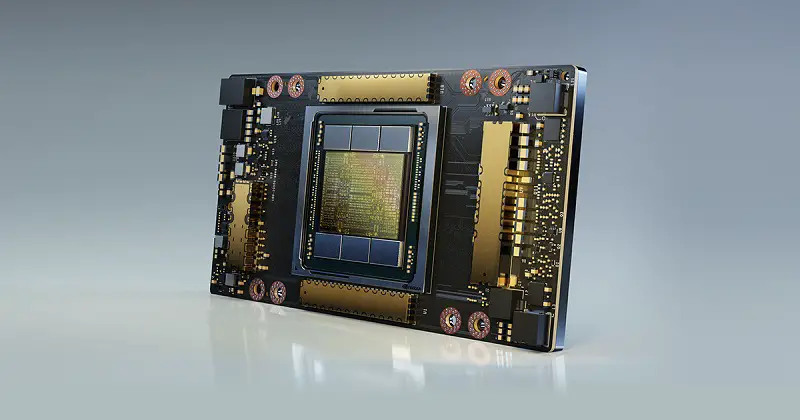 Nvidia's Ampere architecture is currently providing workstation users with the best performance ever with its A100 graphics card. Nvidia's Hopper architecture belongs to the workstation architecture family and therefore, this leak may not be a lot exciting to the gamers.
However, for those who are into heavy GPU-intensive applications, Nvidia's Hopper graphics cards will be like nothing they have ever had. As suggested by the prominent leaker @Kopite7Kimi, a Hopper graphics card can bring up to 3 times the performance of A100.
I should explain that.
A GPM of GH100 could have 8(4*2, it seems like GA100)GPC*9Clusters(big changes, add CPCs).
perf: GH100=3XGA100

— kopite7kimi (@kopite7kimi) May 25, 2021
Two days ago, a new account by the name @Greymon55, posted a code word- 'NHWTOS'. A user with the username @KD42650782 decoded it as 'Nvidia Hopper Will Tape Out Soon'. To which Greymon replied in affirmative.

It should be noted that although it's just a leak, the Hopper architecture was already in the news for quite some time and it should be close to being developed fully. By 'Tape Out' Soon, it means that the end design of the Hopper graphics cards is near its completion and will soon be ready for manufacturing.
Here the Hopper graphics cards will be a lot different to the Ampere or any other graphics cards we have right now. It will be based on 'MCM' i.e., 'Multi-Chip-Module' and will compete with Intel Xe-HP/C and AMD CDNA2 graphics cards.
With the MCM design, the H100 hopper graphics card will feature Two dies, each having 288 Streaming Multiprocessors that is roughly 2.6X times more than Ampere based A100. So, an expected 3X performance on a more power-efficient node will help workstation users drastically.
According to some reports, Hopper based graphics cards will launch in Mid 2022.