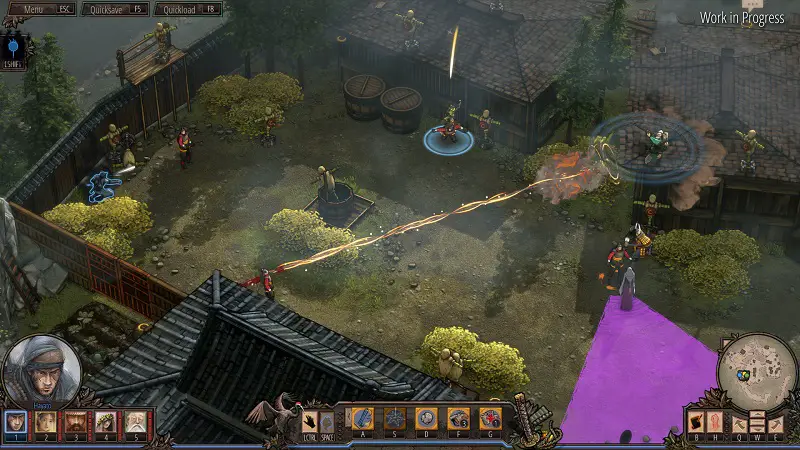 Publisher Daedalic Entertainment along with the game developer Mimimi Games revealed the first gameplay trailer of the new expansion to the Shadow Tactics: Blades of the Shogun, Aiko's Choice. The game is a standalone expansion to the Shadow Tactics game that was released in 2016 but doesn't require the base game.
The new gameplay trailer features the protagonist kunoichi adept Aiko who is a master of camouflage disguised as a Geisha. The game expansion has three different main missions set in brand new environments that are set in Japan around the Edo period.
The game is an RTS, action-adventure game designed in 3D and is only available in single-player mode. It lets you take control of a team of specialists that need to sneak and get away from your enemies. You can set traps, poison your enemies or completely avoid them to enter the next area.
The game is set to launch in December 2021 on Steam and requires the following hardware to run the game:-
MINIMUM:
OS: Windows Vista 64-bit
Processor: Intel i3 2nd-Generation 2.5GHz, AMD Quad-Core 2.5GHz
Memory: 4 GB RAM
Graphics: Nvidia GT640, AMD Radeon HD7750, 1GB VRAM
DirectX: Version 10
Sound Card: DirectX 9.0c Compatible Sound Card with Latest Drivers
RECOMMENDED:
OS: Windows 10
Processor: Intel i3 4th-Generation 3.5GHz, AMD Quad-Core 3.9GHz
Memory: 6 GB RAM
Graphics: Nvidia GTX 570, AMD Radeon HD 6950, 2GB VRAM
DirectX: Version 11
Sound Card: DirectX 9.0c Compatible Sound Card with Latest Drivers