Steam is currently the biggest client and platform that holds over 50,000 games with millions of sales worldwide every year.
Steam is also the #1 choice for most game publishers which is a pro for Steam users as they get premium game titles and a variety of games and offers every year.
If you are new to Steam and want to start off without something free, then you are not alone. A lot of gamers across the world are students who can't afford expensive games but the good news is that even paid games can be downloaded either for free or for very little money using various methods.
That said, we discourage our readers from trying to take shortcut methods to get paid Steam games for free using free Steam code generators that install malware on your computer and you still get nothing.
Almost every method we have listed here will require some effort from you and if you are consistent, you can own a dozen of games each month easily.
Steam Free Games Vs Paid Games For Free
It's important to distinguish between the two because Steam already has a Free Games section that gives you a lot of free games to play. These are generally low quality and take up less space on your computer.
Moreover, there are also some paid games that have free demo versions on Steam through which you can enjoy the games for 1-2 hours.
The next category is Paid games where you can either get them with some of our recommended methods or you can wait for the Steam sale.
Steam organizes several sales every year like Summer Sales, Winter Sales, Halloween Sales, and many more. Then there are specific Publisher sales where the publisher of games puts its games for sale for a few days.
Sometimes, these sales can give you some paid games for absolutely free of cost or a free-to-play weekend. It's recommended that you regularly check for Steam sales to avail as many games as you can.
SteamGifts

SteamGifts regularly holds giveaways where several different games are put up on a daily basis. The users can enter the giveaways just by signing in and hoping for their luck.
There is a dedicated forum for even discussion where users can chat and discuss free games. People help each other in participating and letting others know about new game giveaways.
The site has another good "Deals" section where users can know about different games that are currently available at heavy discounts. So, if you are looking for discounts on popular AAA titles, definitely check it out.
Related- How to know your Steam Account Value?
Steam Community- Free Games Finders

Steam has its own community forum where people generally conversate about games, guides, how-tos, and troubleshooting. It also has a separate group called "Free Games Finders" or FGF.
In this group, users with spare games drop codes and keys for other people to avail. The one who is quickest in redeeming the codes will get the game.
The group also has a separate section where users share free items and DLCs. These will be great additions to your library.
Green Man Gaming

Green Man Gaming is a legit third-party site where you can get discounts and free games regularly every month. While Steam holds its own sales, Green Man Gaming has a separate sale where you can get normal games for a discounted price.
However, if you just want free games, it has a Redeem Green Gift page where you can register and get a free game by entering your Green Gift code.
GameKit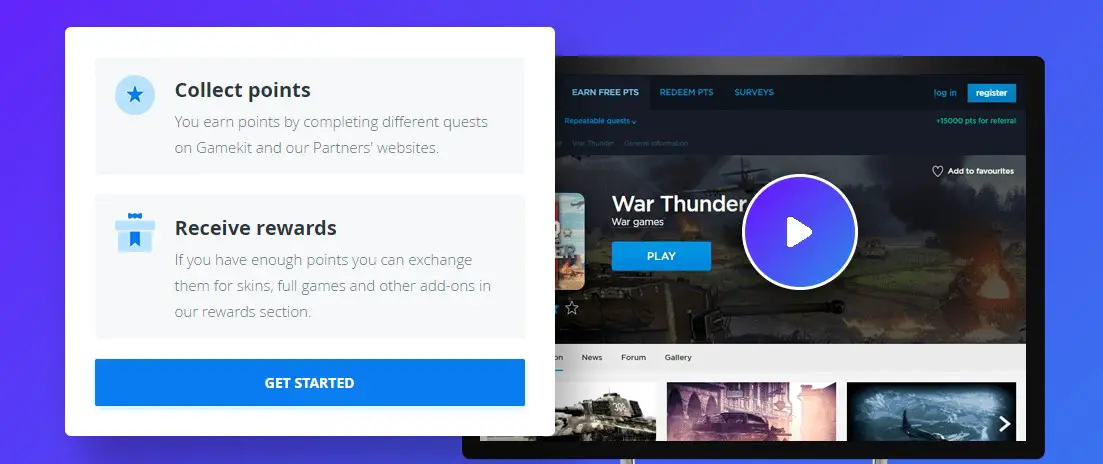 GameKit is a type of Play and Gain Reward site where you need to play some games online from their platform to collect points.
Upon collection of hundreds or thousands of points, you can avail your rewards in the form of full games, skins, and other add-ons.
Unlike the other methods here, it does require users to grind but at least it is guaranteed that you will get your reward after completing specific tasks.
Reddit- Free Games On Steam

Reddit is a giant forum that covers literally everything found on the internet. So, it's impossible that you won't find anything here that would help you get some free Steam games. Right?
Reddit has a subreddit called Free Games On Steam where you can find several threads every day that hold giveaways. Once you participate in the giveaways, you may win some free games.
The subreddit has over 250K users currently. So, it is definitely a legit and easy way to earn some free games.
Reddit- Steam Giveaway
Reddit has another subreddit called Steam Giveaways where generous people drop an unclaimed Steam Key or Gift card every day.
These keys and gift cards are generally won by completing some actions like commenting or liking the original post. You can filter the results by clicking on the green "Open" button to see only those giveaways that are currently active.
Do read the giveaway rules on the right if you don't want your account to get banned.
Humble Bundle

Humble Bundle is a great website that gives you some top titles for heavy discounts and even for free. Humble Bundle gives game bundles with different games for unbelievably cheap prices.
You can find new bundles every month where you can buy several games for as low as 1% of the total game cost. The game titles are selectable, so if you don't want all the games in a particular bundle, there is an option to filter the bundle.
If you subscribe to Humble Bundle, you will get a guaranteed free game every month plus an extra 10% discount on game bundles and some exclusive titles.
Final Words
We highly discourage using free Steam key generators and fake coupon websites. There are no coupons for getting discounts on Steam games.
Getting free Steam games always requires you to either grind or enter giveaways. Let us know if you had any luck in getting a free Steam game with any of the methods above.