A few days ago, Nvidia launched its laptop RTX 4080 and 4090 GPUs but the mid-range gaming laptops with mobile GPUs like 4070, 4060, and 4050 still have 10 more days to go before you can buy them.
Good thing is that you can already decide if you should buy a laptop with one of these mid-range GPUs. A Chinese Youtube channel just reviewed a Thunderbolt Zero laptop featuring the i9 13900HX and the RTX 4060. It is the first laptop 4060 review you will find on the internet which shows the actual performance of this GPU.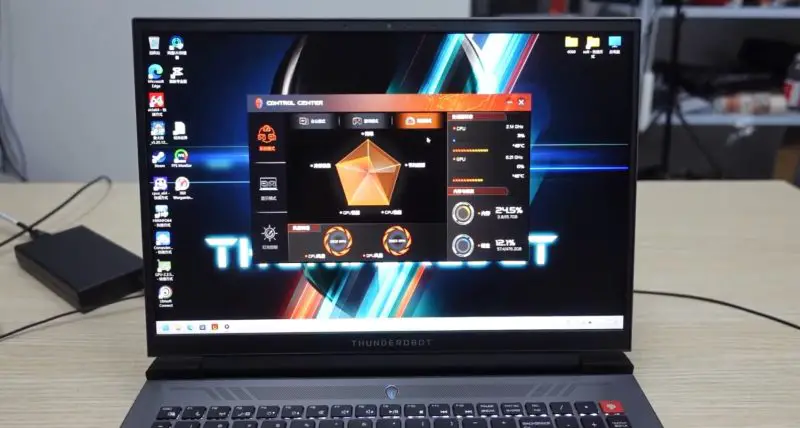 He tested it in various applications including 3DMark where it scored 10782 points and the graphics score was 10359 points. For comparison, it is 19% faster than the desktop RTX 3060 and 12% slower than the 3060 Ti. But as it is a laptop GPU, comparing it to other laptop GPUs is more appropriate and fair.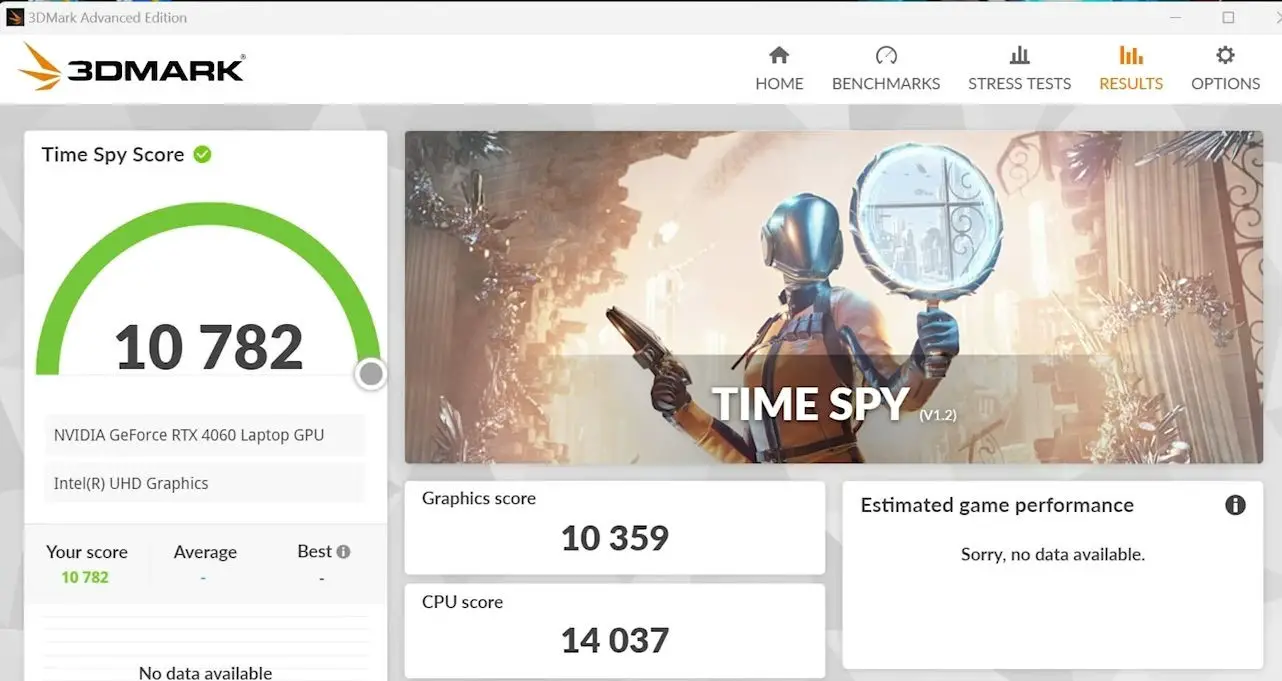 The GPU was tested in several AAA titles that included Assassin's Creed, Tomb Raider, RDR2, and some recent titles like Forza 5 and CyberPunk. It was consistently competing with the laptop RTX 3070 Ti. But when compared to the laptop RTX 3060, it was 30% faster on average.
The laptop 4060 was always falling between the desktop RTX 3060 and 3060 Ti but what's more important to see is that the other GPUs were not using very high-end CPUs. Most of them were combined with an i7 or i5 but the 4060 was using a very powerful raptor lake i9 CPU that is definitely not easy to beat.
While most graphically intensive games rely on GPU more than the CPU, the CPU definitely helps in pushing the framerates further. What I want to see now is how well the 4060 can perform with a mid-range CPU like an i5 13400F.
Currently, Nvidia is shipping the 4060 laptops with only i9 13900HX and the price will probably be around $1800-$2000 which is significantly higher than the RTX 3060 laptops that cost between $1000-$1200 if you go with a mid-range processor. This means that you are going to pay at least 50% more for a 4060 laptop and the price can go up 2 times if you want a more feature-packed 4060 laptop.
All this for a gain of only 30% better performance in gaming but if you work on professional programs, then I believe the 13900HX is definitely going to be a much better option for less than $2000.
Source: Youtube
Via: Videocardz