Most PC enthusiasts and gamers are eagerly waiting for the Intel GPUs. And earlier today we were able to get a glimpse of Intel's ARC Alchemist reference graphics cards. It is leaked by Moore's Law is Dead. It is actually a rendered image of Intel's own reference design.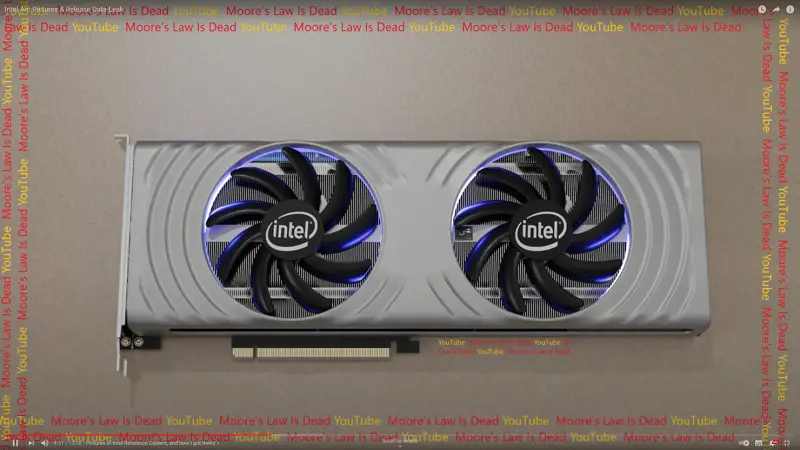 Intel's ARC Alchemist graphics card was one of the top news for quite a time. A prototype was even leaked by MLID back in the month of April 2021. After that, we also came around the marketing campaign of Intel ARC GPUs.
However, with that information on hand, Moore's Law is Dead asked for a small help from his friend to render an animation of the reference card. Astonishingly the result is very minute and gives us an idea of what to expect from the coming graphics card.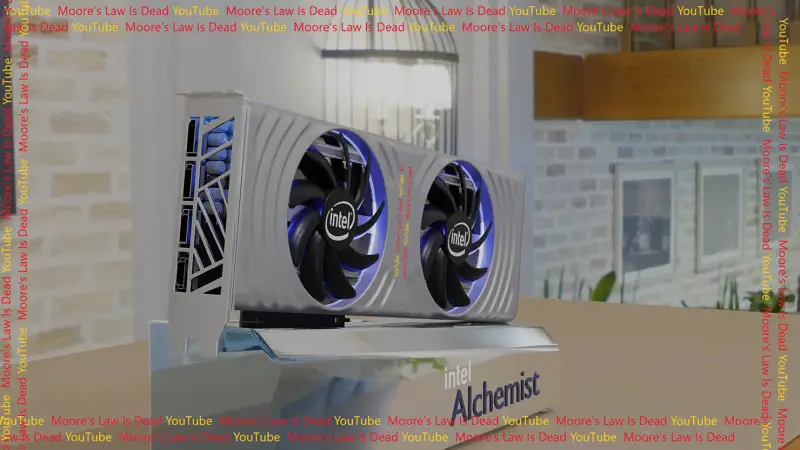 From the render, we can conclude that it will be targeted for the top-of-the-line ARC Alchemist GPU. The rendered design shows us a dual-slot GPU along with two fans featuring 9 blades on each. There is an addition of aesthetics alongside the design. It emits a nice touch of blue resembling the colour on Intel itself. In terms of build quality, it comes with an aluminium finned heatsink.
The rendered design is equipped with an 8+6 pin connector as power input. It features a single HDMI and triple DP ports. However, since this is a referenced design, no information about the full design is yet available. However, it is quite certain that this reference design will be aimed at high-end cards.