Intel is pretty consistent with its ARC Alchemist family for desktops and is continuously releasing new driver updates to improve gaming performance as well as fixing various bugs.
However, the same is not entirely true for the ARC PRO Series which is dedicated to professional users. The last driver update was released on 5th December 2022 and it did not fix the problems the Pro GPUs were having with professional software.
Intel finally released a brand new driver version 31.0.101.4092 after 4 months on 27th March that will now fix a lot of issues that include memory leak problems with Autodesk Maya, corruptions using Nishita Sky texture node, and various others as follow:
Moreover, the Pro series has now gained certifications for 11 different applications that include popular programs like Autodesk tools with some more certifications in progress.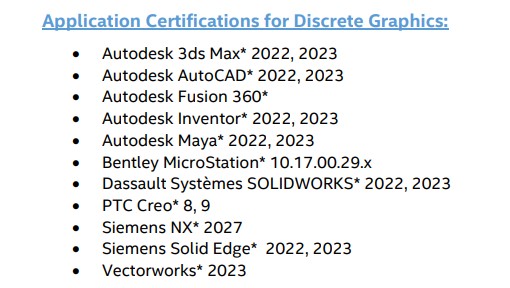 There are still many known issues that need to be fixed which Intel has listed down in the same document. Some of them are essential for content creators like the unavailability of GPU hardware acceleration for media playable in some versions of Adobe Premiere Pro which could give trouble to many users.
The new driver package is 460.8MB which is available for download on Intel's official website.