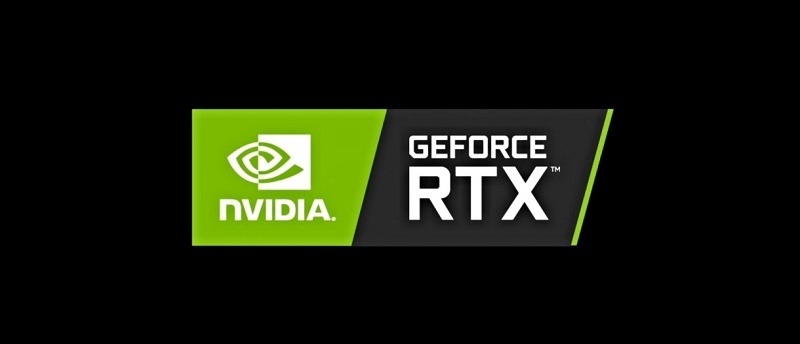 A Twitter user @momomo_us has recently leaked information about the upcoming new Asus TUF Gaming laptops which are going to feature the Intel 11th gen CPUs and RTX 3000 series graphics cards.
The new laptop as were seen on the Asus Tuf Dash F15 page is going to feature RTX 3050 Ti, codenamed GN20-P1. While Asus deleted the page but we have the screenshot of what was listed.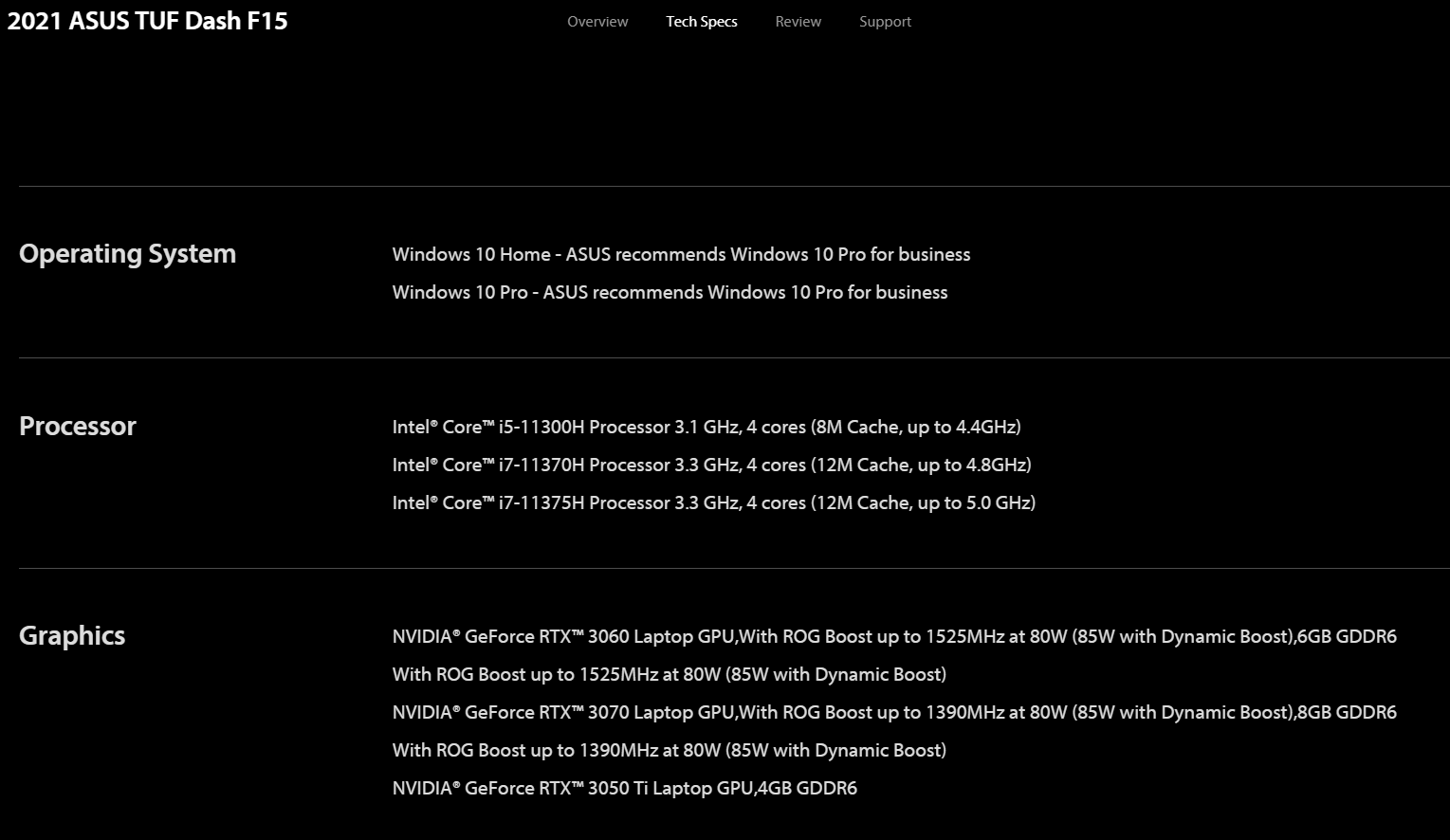 While little of the specs are revealed, you can expect this GPU to easily play games on ultra settings at 1080p resolution. It comes with 4GB GDDR6 memory that is clocked at 12Gbps with a memory bandwidth of 192GB/s and a memory interface of 128-bit.
Moreover, unlike the previous-gen Turing budget graphics cards, the RTX 3050 Ti is made to provide Ray Tracing effects in games. As there is no information currently available on how much Cuda Cores, RT and Tensor Cores are available on this GPU, particular performance scores can't be assumed.
Asus Tuf laptop models
Another source from which the coming of the new GPUs can be traced is the Chinese website Bilibili.com, where a video shows that the new Asus laptops will come with the new RTX 3050 and 3050 Ti laptops replaced by the codenames as GN20-P0 and GN20-P1 respectively as mentioned above.
The laptop model which is going to have the RTX 3050 GPU is the Asus FA506QC while there are 2 models with the RTX 3050 Ti namely Asus FA706QE and Asus FA506QE.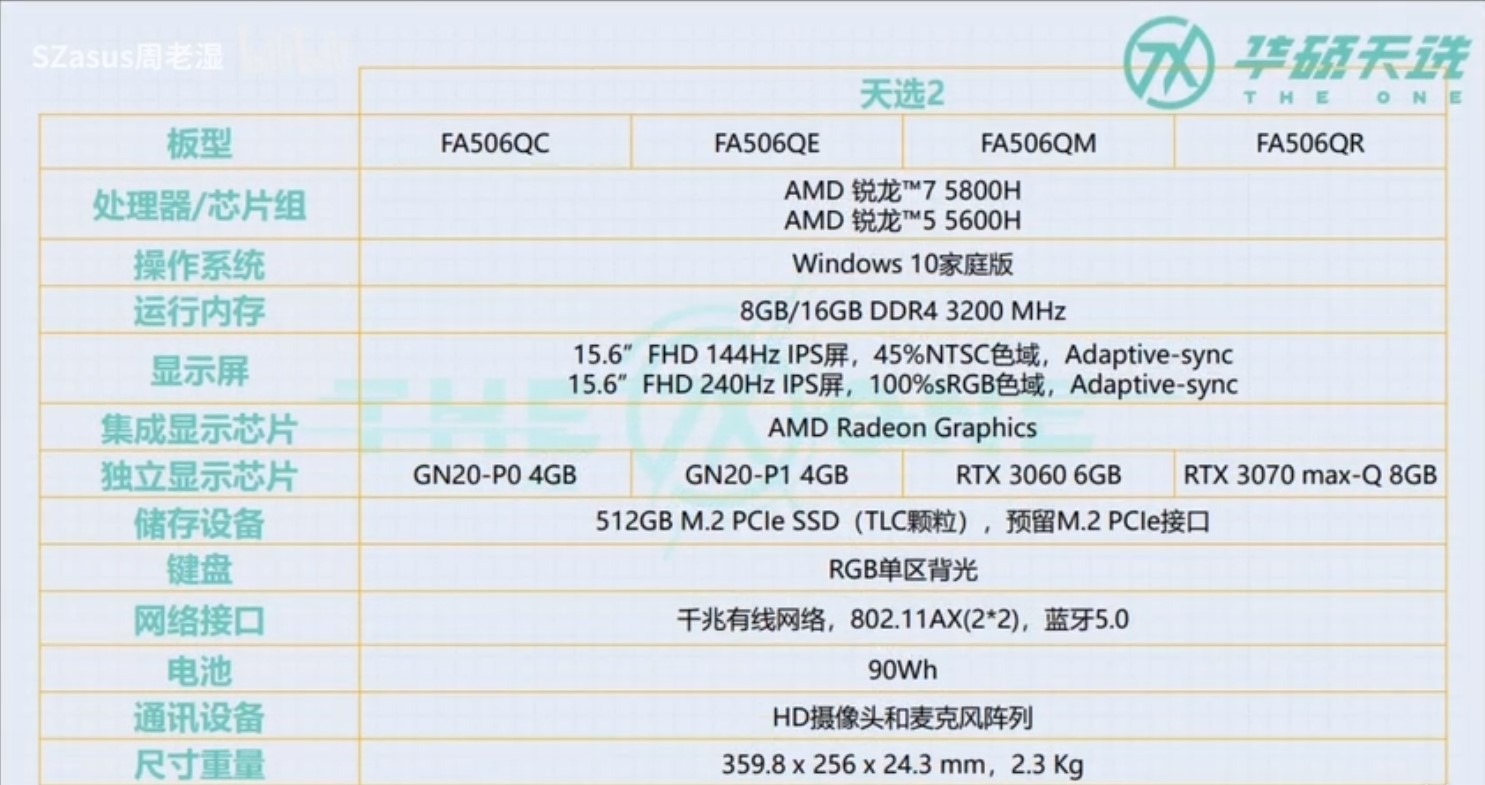 Acer laptops too?
On the Acer forum, a user named Kno63 provided some more insight into the new GPUs. Some of the AN517-41 models come with 6 different graphics cards that include the GN20-P0 and GN20-P1. Both the graphics cards consume lower power than the 3060 and 3070 with their TDP sitting at 60W.

With the current situation of graphics cards massive shortage, it would be great if the upcoming laptops do not get into the hands of the miners, then the gamers can actually play games as usually they would on a desktop.