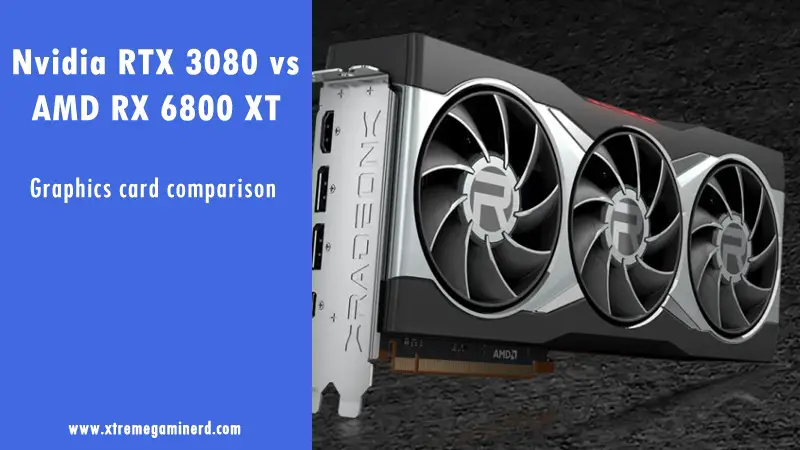 Nvidia released the RTX 3080 back in 2020 and during the same year in November, AMD released the RX 6800 XT to compete directly with the RTX 3080. So we have two GPU giants releasing their latest offering i.e. the RTX 3000 series from Nvidia and the RX 6000 series from AMD to compete against one another trying to get the crown of the best performing GPU in games.
As per Nvidia, the latest Ampere powered RTX 3000 series GPU's are equipped with NVIDIA's 2nd gen RTX architecture featuring faster 2nd gen Ray Tracing Cores, faster 3rd gen Tensor Cores, and new streaming multiprocessors that together are capable of delivering 2x FP32 throughput than the older gen RTX series.
As per the claims from AMD, the AMD RDNA 2 is capable of delivering up to 54 per cent more performance-per-watt when comparing the AMD Radeon RX 6800 XT graphics card with that of the AMD Radeon RX 5700 XT graphics card using the same 7nm process technology.
Therefore, there are many users that might get confused or may not be certain which one they should go for to get the best out of their system. Moreover, since both cards are almost similarly priced and currently hard to find and also both are capable of delivering superior performance according to the claims that are made by their respective manufacturers. Therefore, let us give some information on both of these cards, and then you can clearly understand which one would be beneficial to you.
Overview of Nvidia RTX 3080
Nvidia RTX 3080 was released back in the month of September. Let us have a summarized version of its specification to understand what one can expect from this card.
Specifications
RTX 3080
NVIDIA CUDA Cores
8704
Boost Clock (MHz)
1710
Base Clock (MHz)
1440
Memory Specs:
Standard Memory Config
10 GB GDDR6X
Memory Interface Width
320-bit
Display Support:
Maximum Digital Resolution2
7680×4320
Standard Display Connectors
HDMI 2.1, 3x DisplayPort 1.4a
Multi-Monitor
4
HDCP
2.3
PCIe Interface
4.0 x16
Architecture
Ampere
TDP
320W
Transistor Count
28B
Memory Bus Width
320-bit
As we can see that the RTX 3080 comes with the latest generation of Ray Tracing with a higher clock frequency speed than that of the older generation RTX cards. It also features the latest generation GDDR6X VRAM along with Nvidia's second-gen deep-learning supersampling (DLSS 2.0)capable of producing higher performance due to the presence of third-generation Tensor cores.
Coming to the design of the card, Nvidia has come up with an excellent design and cooling solution as well that can offer a user up to 2x more cooling performance, with a stunning unibody design. Having all these features under one roof will be enough for the RTX 3080 to provide you with a constant 60 FPS at 4K resolution.
Overview of AMD RX 6800XT
AMD released their latest RX 6800 XT back in the month of November. Now, it is probably quite clear that AMD is bringing the competition directly. Let us first see the specification at first.
Specifications
RX 6800 XT
Stream Processors
4608
Boost Clock (MHz)
2250
Base Clock (MHz)
1825 MHz
Memory Specification
Standard Memory Config
16 Gbps GDDR6
Memory Interface Width
256-bit
Infinity Cache
128 MB
Display Support
4K Support
Yes
Display Connectors
1x HDMI, 2x DisplayPort, 1x USB Type-C
Architecture
RDNA 2.0
TDP
300W
Transistors
26,800 M
PCIe Interface
4.0 x16
After taking a close look at the specs, it can be said that users can expect a power pack punch from the RX 6800 XT. The RX 6800 XT's 72 CUs contain 4,608 stream processors in total along with a Base Clock of 1825 MHz and offers a boost clock of 4608 MHz.
Differences
For a quite long period, Nvidia was dominating the market of GPU until AMD revealed the RX 6800 series GPU which is quite capable of throwing a worthy competition. But if you want to get the maxed out of your system it is going to be the option to consider the following factors:
Smart Access Memory on RX 6800 XT
The RX 6800 XT can utilize the extra feature termed AMD Smart Access Memory if you are using a Ryzen processor and hence it is quite advisable to go for the AMD RX 6800 XT if you are having a Ryzen processor under the hood.

Power Consumption of RX 6800 XT is a little lower
The TDP of RX 6800 XT is a little lower than that of the RTX 3080. RTX 3080 boasts a TDP of 320W while RX 6800 XT uses 20W less and in real-world benchmarks, both will use a similar amount of power due to which no one is a clear winner if energy efficiency is considered.
Both are close in performance
The resolution at which you will be playing will play an important role in the choice of the graphics card as the RX 6800 XT is on par with the RTX 3080 at 1080p and even at 1440p resolutions and on certain titles, it is ahead of the RTX 30801)https://www.youtube.com/watch?v=W-uiLB0RdCA. There is also a demo benchmark available at the AMD website which gives you a virtual benchmark of the performance that you can expect from the RX 6800 XT, however, we recommend you to only consider the benchmarks by genuine reviewers who are not affiliated with either of these two companies.
RTX 3080 is better in Ray Tracing
However, when you are heading for Ray tracing, then Nvidia is still quite ahead of AMD and with DLSS on the RTX 3080 beats the RX 6800 XT fair and square with a pretty big margin2)https://www.youtube.com/watch?v=LIbeaUofH_c. But again that depends as there are currently not many Ray tracing games available and Nvidia is already in the Ray tracing for quite a long time that has given them a headstart in terms of fine-tuning their cards for perfect use of the technology.
However, AMD on the other hand has just entered the Ray tracing domain and with sufficient time, they will come up with something better. But as of now, if your preference is Ray tracing and 4K then it will be better to get your hand on the Nvidia RTX 3080.
Pricing
In terms of price, the AMD RX 6800 XT comes $50 cheaper than that of the Nvidia RTX 3080 that will play a huge role as both of these cards are quite on par with one another at 1080p and 1440p. Also, the availability of the cards plays a quite dominating factor in this.
In terms of thermals, I always prefer Nvidia over AMD, and even now, with their latest introduction, I would suggest going for 3rd party cards rather than getting a reference model that will have better thermal efficiency.
Wrapping up
The above comparison is based on an overview of the cards and what we have learned from our research. However, we can definitely confirm one thing for certain, if you are not looking for games at 4K with Ray tracing then the AMD RX 6800 XT is a fair alternative to the Nvidia's RTX 3080 and also it comes cheaper. Furthermore, if you are having a Ryzen based processor then choosing the RX 6800 XT will be more beneficial in terms of performance uplift. But if you are serious about 4K and Ray tracing then the best option for you is to go for the Nvidia RTX 3080.

Related:- RTX 3080 vs RTX 2080

[box]

Nvidia Geforce RTX 3080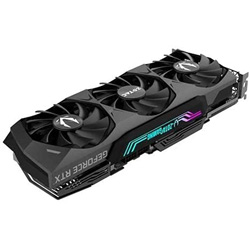 AMD RX 6800 XT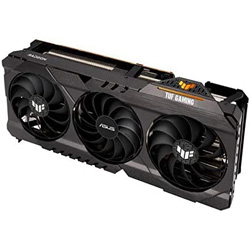 [/box]