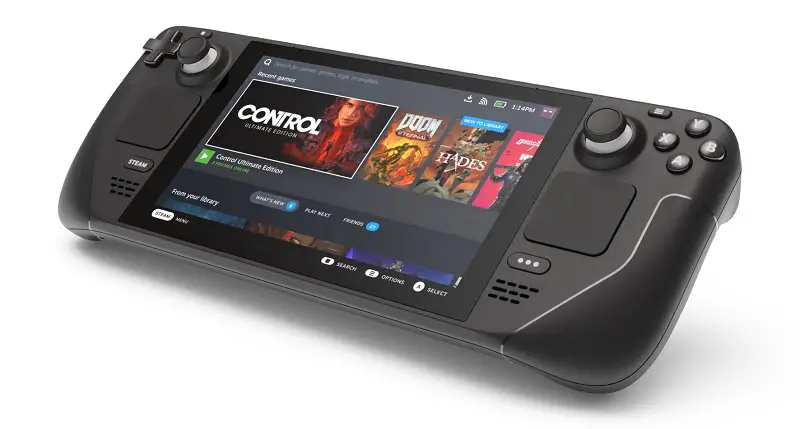 From the time when Steam Deck was announced, things have been getting hyped. Valve making a fully dedicated handheld gaming machine for all the Steam games is what I believe is special.
Handheld game devices such as Lyra or Nintendo Switch have a limited number of titles to play compared to the massive Steam Library. This gives Steam Deck already an upper hand that favours gamers more than any device could.
In the recent talks of Valve with IGN, things are looking really good. As Valve has been working on the device for quite some time, they have made a lot of changes so as to make gaming smoother as possible. According to Valve, Steam Deck is capable of playing all the games on Steam Library.
One member says, "We haven't really found something we could throw at this device that it couldn't handle." Valve said that the games from last year were the most challenging for them and Steam Deck's previous prototypes weren't able to run them satisfactorily.
But they have fixed the main architectural issues that were causing this problem. Steam Deck comes with an AMD APU featuring 4 cores and 8 threads. Its GPU 8 RDNA 2 CUs and consumes only up to 15W of power. According to Valve, the APU is similar in performance to the Ryzen 3000 series processors and its graphics unit is comparable to the RX 6000 series GPUs.
Although you won't see it competing with the already available high-end GPUs or CPUs as they mentioned, at 800P, Valve is pretty sure that this device can run almost any game with at least 30 fps.
The device is out for pre-ordering and Valve has limited it to one piece per customer. As Steam Deck is already been on some retail sites for several times its MSRP, Valve has taken some strict steps in order to stop scalping.
Only those who have Steam Accounts made before June 2021 can pre-order the device. This is much better than Amazon or Best Buy where anyone can go and purchase the products whether they have accounts or not.