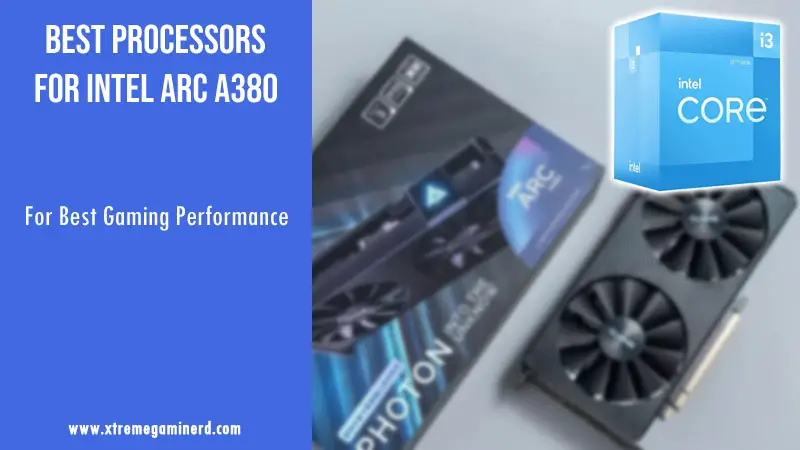 Intel's ARC A380 has officially hit the market in China and will soon enter the market in other parts of the world. This is the first entry-level Intel GPU in the Alchemist family that is aimed for entry-level gaming performance at 1080p resolution.
The ARC A380 is a different kind of GPU if we compare it to Nvidia and AMD GPUs as the architecture used and the driver support are a lot different than what we have from other GPU manufacturers. According to Intel, the ARC A380 is supposedly a competitor to the Radeon RX 6400 which is a $160 budget GPU and while the A380 loses to the 6400 in most cases, it is also cheaper giving gamers an option where they can have a decent GPU for around $130-$150.
Intel ARC A380 Overview
The A380 features 8 Xe Cores with a core clock of 2000MHz. Although the card is very entry-level, it features a good-sized VRAM. You will see 6GB GDDR6 memory that uses a small memory interface of only 96-bit which gives you a total bandwidth of 186GB/s.
The reference design is made to draw the power from the PCI-E x16 slot as it has a default TDP of only 75W but the custom editions from manufacturers like Gunnir come up with a 6-pin connector.
---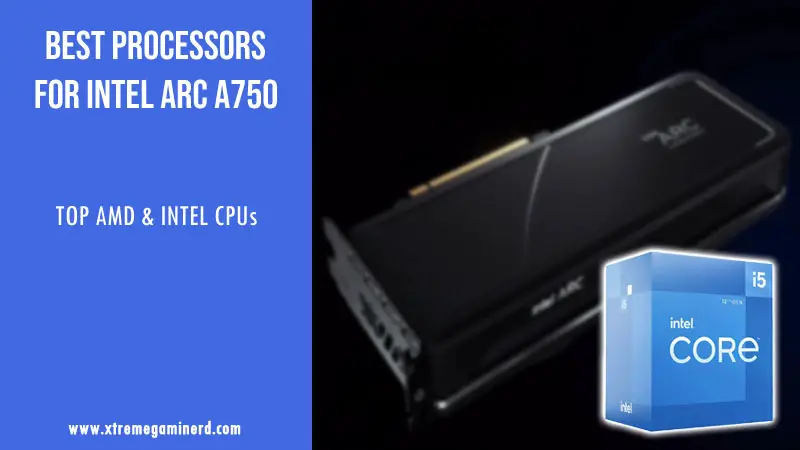 The ARC A750 is in talks as it is going to compete with the Geforce RTX 3060. The A750 falls in the ARC 7 family that has a couple of Tier 2 GPUs and is aimed toward an enthusiast gaming experience at 1080p resolution. As per Intel, the A750 beats the RTX 3060 in games […]
0 comments
---
What CPU will be the best for A380?
Going by the specs, it looks obvious that the A380 isn't a very powerful GPU and will be best suited for gaming builds ranging between $400-$600. At this price point, a CPU with at least 2 cores will be just fine but a 4-core CPU will be perfect to combine with the ARC A380 to have a balanced CPU-GPU combo where neither of the two will bottleneck each other.
According to the tests done by several reviewers, especially by GamersNexus, the Intel ARC A380 favors Intel CPUs much more than AMD CPUs giving around 15-20% higher performance. This is a lot and makes it more reasonable to put the A380 with the Intel CPUs especially when we have a lot of budget Intel CPUs that range from $50-$150.
Best CPUs for Intel ARC A380
---
Intel offers the entry-level Pentium series for ultra cheap gaming builds and the Pentium G6400 Gold edition is a perfect budget CPU that costs almost half of the Core i3 CPUs. The G6400 belongs to the 10th generation and is based on the 14nm lithography.
It features 2 cores and 4 threads clocked at 4.0GHz. It is a locked chip and therefore, this frequency is going to be the same throughout its operation. With 2 cores and 4 threads, you cannot expect very smooth gaming performance as most games see some stuttering here and there due to different frame times. The average fps will, however, be still good as you expect but it won't be the best option ever.
The main reason for recommending this CPU is its price which makes it easier for the users to build a good $300-$350 gaming build if they want to settle with the ARC A380 GPU instead of going with an APU ditching the GPU completely.
The Core i3 10100F is one of the cheapest Intel Core i3 processors and is built on the 14nm process node sharing the family of Pentium G6400. However, the Core i3 10100F is a big upgrade over the Pentium as the core/thread count is doubled. It comes with 4-cores and 8-threads that are sufficient for any game and eliminates the inconsistent frame time problem making the gameplay very smooth.
The i3 10100F will be one of the best CPUs for ARC A380 if not the best for its price and in no terms will bottleneck the GPU. Although it is also a locked CPU, it features a base/boost clock speed of 3.6/4.3GHz that uses Turbo boost to reach more than 4.0GHz for more consistent performance on full load. The i3 10100F and ARC A380 will make a very good gaming PC for around $400-$450.
Last but not the least, the Core i3 12100F is much better than all the previous gen Core i3 CPUs including the i3 10100F. It is more expensive than the 10th gen Core i3 but it beats many Core i5 and i7 CPUs from the past generations including the i5 11400F which is a 6 core 12 thread CPU.
Hence, beating a CPU with more core/thread count while retaining the started 4 cores/8 threads for a much lower price is an awesome advantage. This chip is a part of the Alder Lake family that is made on the 10nm process node also known as the INtel 7. It is a little different than the previous gen Core i3 CPUs in the sense that it features a combination of performance and efficient cores.
To make it more powerful, Intel has skipped giving it any efficient cores and only enabled the performance cores that will do the job at 100% potential under full load. It features a base/boost clock speed of 3.3/4.3GHz and has a double L3 cache memory of i3 10100F i.e., 12MB. On top of that this CPU is fully compatible with DDR5 memories which allows it to utilize the fast clock speeds of DDR5 RAM modules gaining a significant advantage in gaming and non-gaming applications.
This one is a no-compromise CPU for the Intel ARC A380 and in my humble opinion, you don't need to look further.
Final Words
As the ARC family continues to become better with each driver update, you will see some noticeable increase in gaming performance. Right now, it is difficult to recommend AMD CPUs for this GPU as you are easily going to see up to 20% less performance in gaming while spending more money on the Ryzen CPUs.
Let me know what processor you are going to use with the ARC A380 and if you really think buying this GPU is worth the money.