Nvidia fulfilled the promise of providing outstanding performance at 4K resolutions with its high-end graphics cards and now for 1440p gaming, the RTX 3060 Ti is ready to hit the market. This card is a sweet spot for many gamers who don't want to spend $500 or more and is surely enough for continuous 60 fps in AAA titles.
The card features 4864 Cuda Cores, 8GB of GDDR6 VRAM with a memory speed of 14Gbps, and TDP of 200W. When compared to the RTX 2000 series graphics cards, it is equivalent to RTX 2080 Super which is definitely impressive for $400.
This card will need a decent CPU that won't bottleneck it and fortunately, there are more than a dozen processors to choose from. However, the performance varies with each processor and only the ones that can provide more fps for a similar or less price are worth your buy.
Consider the following CPUs if you are planning to build a computer with RTX 3060 Ti.
Cheap but good- AMD Ryzen 5 3600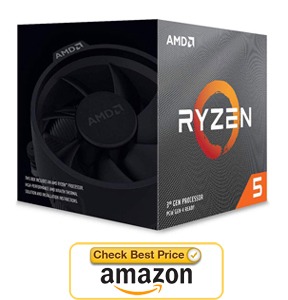 Before the release of Ryzen 5000 series CPUs, the Ryzen 5 3600 was the favourite and also a top seller CPU due to the impressive performance it provided for only $200. Although the new Ryzen CPU replaces it but as its price is significantly lower, it is still a good choice for many mid and high-end gaming systems.
It features 6 cores and 12 threads with core clock speeds of 3.6/4.2GHz and a TDP of only 65W. It gave equal competition to the Intel 9th gen processors and is possibly one of the best cheap choices for a high-end GPU like RTX 3060 Ti.
Best value- AMD Ryzen 5 5600X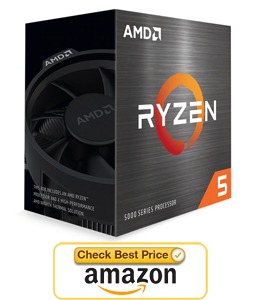 Ryzen 5600X replaces the 3600 mentioned above and features almost the same specs as the latter but have some major technological improvements. The core layout of this chip features a single CCX for letting all the 6 cores access to all the 32MB of L3 cache resulting in lower latency and faster performance.
The average improvement due to faster Instructions per clock is around 19% more than the Ryzen 3000 series CPUs and thus you will be able to gain roughly around 20% of performance boost in games with the RTX 3060 Ti. However, it comes for $100 more than the Ryzen 3600 but still the best option currently we have.
Related:- Ryzen 5 3600 vs Ryzen 5 5600X
No-Compromise- AMD Ryzen 7 5800X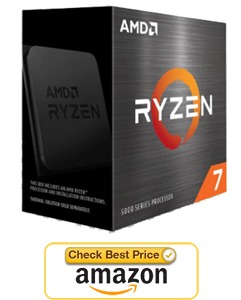 For content creators and gamers, the Ryzen 5800X is a perfect option for $449. It comes with 8 cores and 16 threads that is enough to crush any game at 1440p resolution or even 4K if you combine it with something higher than the RTX 3060 Ti. It replaces and Ryzen 3800X and provides 20% more performance in gaming1)https://youtu.be/PW2Ora_Jx0I and non-gaming workloads.
Make sure that you get a decent CPU cooler for this chip which we recommend as it doesn't come with a stock CPU cooler and will be best combined with a B550 or X570 chipset motherboard for overclocking.
Related- Best power supplies for RTX 3060 Ti
Also good- Intel Core i7 10700K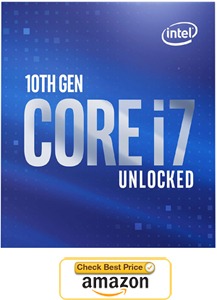 Finally, if you opt for an Intel CPU, then we have the Core i7 10700K as a suitable match for the RTX 3060 Ti. Though it gets beaten by the Ryzen 5800X, it is $80 cheaper than the latter and is around 2-5% slower than the 5800X2)https://www.youtube.com/watch?v=P1ZdlUCFRCo.
It also features 8 cores and fortunately, hyperthreading also which was absent in the i7 9700K. It has a base clock of 3.60GHz while its boost clock is massive standing at 4.9GHz and can be overclocked to more than 5.0GHz with a recommended CPU cooler.
It's also perfect for content creation along with gaming and can be used for CPU-intensive workloads such as rendering and video editing.