Nvidia has added the RTX 3080 Ti to its RTX 30 series GPUs and there is no doubt that this GPU is a beast and requires a powerful processor that can handle its horsepower. Fortunately, we nowadays don't have crappy dual or quad-core processors that hinder the potential of high-end GPUs like RTX 3080 Ti.
RTX 3080 Ti features 10240 Cuda Cores that are very close to the RTX 3090 and therefore you can expect its performance closer to RTX 3090 than the RTX 3080. Moreover, it is going to feature 12GB 'GDDR6X' memory with a higher memory interface and bandwidth than the 3080.
This makes it a beast for 4K gaming and can easily max out any title on the highest settings. So, there should be no room for any mistakes in buying a processor that goes very well with it.
Consider getting any of the following CPUs if you are looking to build a powerful gaming system for 4K resolution. Most of these CPUs are not only good for gaming but are also great for productivity.
AMD Ryzen 5 5600X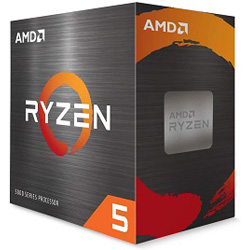 Specifications
Code name- Vermeer
Cores/Threads- 6/12
Base/Boost clock- 3.7GHz/4.6GHz
Overclockable- Yes
Compatible socket- AM4
After AMD gave a good competition to the Intel 9th gen processors with its Ryzen 3000 series, it was ready to reveal its much more powerful Ryzen family which is the Ryzen 5000. Powered by Zen 3 architecture and made on 7nm, the Ryzen 5600X completely dominates even the best of best Intel processors till 10th gen.
It features 6 cores and 12 threads but now with high-performing single and multi-core performance. It provides up to a 4.6GHz boost clock and is much more compatible with high-frequency memory kits than any other Ryzen series before. This gives it a significant boost in gaming performance and it can handle any high-end GPU without breaking a sweat.
It is overclockable and comes with a Wraith Stealth CPU cooler that is fine if you don't overclock but we recommend going with our recommended CPU coolers for Ryzen 5600X in order to achieve the best clock speeds without overheating.
Intel Core i5 11600K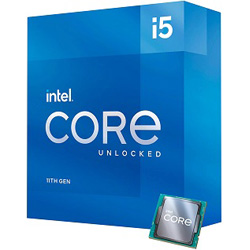 Specifications
Code name- Rocket Lake
Cores/Threads- 6/12
Base/Boost clock- 3.9GHz/4.9GHz
Overclockable- Yes
Compatible socket- LGA 1200
While Intel doesn't offer massive boosts over previous generation processors, the 11th gen Core processors are currently the fastest amongst them which give Ryzen 5000 CPUs a head to head challenge in all aspects. The i5 11600K too comes with 6 cores/12 threads just like the Ryzen 5600X and can be overclocked above 5.0GHz which is insane.
The thing which gives i5 11600K a victory over the Ryzen 5600X is its pricing. While the 5600X is priced at $300, you can buy the i5 11600K for $250. Getting the same performance for $50 less is what everybody wants and it's certainly no less than the 5600X in any type of game or application. The only thing you need to worry about is the cooling as it doesn't come with any stock cooler but that's ok considering that most users opt for an aftermarket CPU cooler for a chip like this.
Intel Core i7 11700K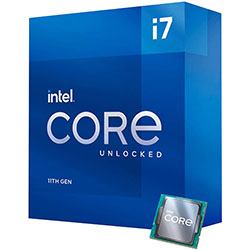 Specifications
Code name- Rocket Lake
Cores/Threads- 8/16
Base/Boost clock- 3.6GHz/5.0GHz
Overclockable- Yes
Compatible socket- LGA 1200
$100 more than the price of Ryzen 5600X, Intel has a beast processor with the name of i7 11700K. In almost every generation i7 processors have been dominating the gaming market due to uncompromisable performance and are very well for productivity applications.
The processor although won't give you significant advantages over the i5 11600K or Ryzen 5600X but will be great for works like 3D Rendering, Video Editing and other similar tasks meanwhile allowing you to game at 4K resolution.
It features 8 cores and 16 threads with a base/boost clock of 3.6/5.0GHz that can be surpassed easily with a good AIO cooler. I recommend going with at least a 240mm AIO cooler for an 8 core processor and for the i7 11700K that has a TDP of 125W, you can't expect any single tower air cooler to give you high numbers in games and programs consistently as the temperature will rise quickly which may result in overheating while overclocking.
AMD Ryzen 7 5800X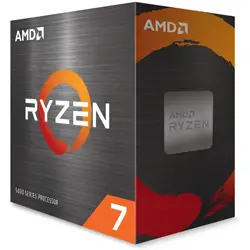 Specifications
Code name- Vermeer
Cores/Threads- 8/16
Base/Boost clock- 3.8GHz/4.7GHz
Overclockable- Yes
Compatible socket- AM4
For $430, it's very hard to choose between the i7 11700K and the Ryzen 7 5800X. The reason is the little performance difference between the two. The i7 11700K and Ryzen 5800X share the same case as that of the i5 11600K and Ryzen 5600X. However, the pricing here is a little different. i7 11700K is $30 cheaper than the 5800X and hence, you will be good to go with the i7 or even Ryzen.
Also, none of them come with any stock heatsink, so both are equal in almost every aspect. The only thing which decides the winner is You. If you like AMD, buy the Ryzen 5800X, and if you like Intel, then i7 11700K is perfect.
AMD Ryzen 9 5900X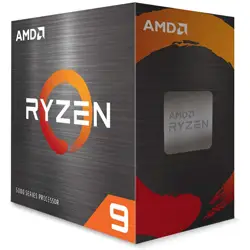 Specifications
Code name- Vermeer
Cores/Threads- 12/24
Base/Boost clock- 3.7GHz/4.8GHz
Overclockable- Yes
Compatible socket- AM4
Ryzen 5900X is not specifically a 'gaming' CPU. If you are inclined to gaming only, then I don't recommend buying it. Instead, get any of the above processors and you are good to go. RTX 3080 Ti doesn't need 12 cores and 24 threads and therefore, 5900X is only recommended for those who have some serious workload for their CPUs.
It features 3.7GHz/4.8GHz base/boost clock speeds and is overclockable. You will have to buy even a better cooling solution for this chip as it runs hotter. I recommend getting a 360mm AIO to maintain lower temperatures that should keep the performance consistent.
Currently available for $700, this is the best value productivity CPU that can do multitasking like no other CPU for this price.
CPU Comparison Table