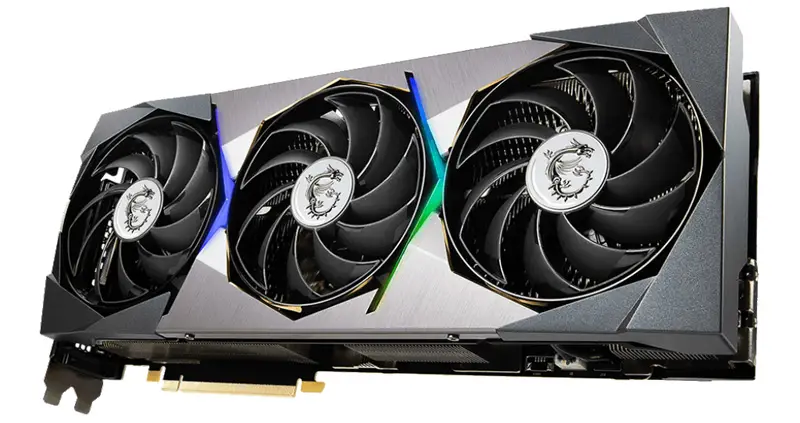 Yes, that's true that some of the retailers are taking pre-orders for the RTX 3080 Ti for like, 3X more than the expected MSRP. That translates to $2800+ compared to the $1000 expected MSRP. Retail stores in Pakistan, Vietnam have been seen taking orders for at least $2800 on the base models but there is a little relief in some areas.
As mentioned by a Twitter user @momomo_us, we can see the upcoming prices of RTX 3080 Ti at Italian and UK retailers Lambda-Tek and SkyTech. RTX 3080 Ti GPUs from two of the major AIB partners are listed where the price of the card starts at around $2100.
— 188号 (@momomo_us) May 29, 2021
While the prices on Skytech are equivalent to the retail stores in Vietnam and Pakistan or you can say even higher, on Lambda-Tek, you can get RTX 3080 Ti much cheaper.
Following editions are available on the retail site with their respective prices-
Gigabyte RTX 3080 Ti Eagle OC 12G- £1534.09- $2176.87
Gigabyte RTX 3080 Ti Eagle 12G- £1534.09- $2176.87
Gigabyte RTX 3080 Ti Vision OC 12G- £1623.60- $2303.89
Gigabyte RTX 3080 Ti Gaming OC 12G- £1713.83- $2431.92
Gigabyte RTX 3080 Ti Aorus Master 12G- £1803.39- $2559.01
MSI RTX 3080 Ti Suprim X 12G- £1803.66- $2559.39
Graphics cards prices in different parts of the world are generally more than in the USA and that is due to taxes and shipping. Considering these prices, the pricing of RTX 3080 Ti and 3070 Ti should be a little less in the USA but availability also affects the costs, so it's not possible to accurately determine the prices.
Ethereum 2.0 and the possible effects on GPU pricing
A few days ago, Ethereum Foundation posted that Ethereum is transitioning to PoS from PoW that is way better and secure. This also makes it GPU independent which plays an important role in mining the currency. Already, Ethereum and Bitcoin are seeing huge dips day after day that is not welcomed by miners.
With LHR being right now successful, the new graphics cards are not that worth the price as the previous ones for miners. However, the problem with the scalpers still persist and it will take some time for the GPU prices to become stable.
That said, miners would want to regain their bulky investments by selling the used GPUs that can result in an influx of GPUs in the market. With this, availability and pricing, both should improve.