Intel has recently released their latest sibling in the Core i5 series, the all-new Core i5 10400F. Now many users are eager to test how the processor works in the real-time scenario, especially the gamers and they will also be eager to know which graphics cards will be best suited for this particular processor. Now before continuing more deeper into the core of this topic, let me share something interesting first. The Core i5 10400F is made aiming for games and multi taking and that means, this one is meant for serious gaming.
The Core i5 10400F offers 6 cores, 12 threads, and 12 MB of shared L3 cache that is identical to the Core i7-8700, however with less clock speed and almost half of the price. The Intel Core i5 10400F comes with a stock clock speed of 2.90 GHz along with a boosted clock speed of 4.30 GHz that is accompanied by double threads and 50% more L3 cache. However, on a downside, the Intel Core i5 10400F is a locked processor so overclocking is out of the equations and further, it is built on the five-year-old 14nm technology. More often, the Core i5 10400F supports motherboards with socket LGA1200 only and this narrows the opportunity of having a processor upgrade of your existing motherboard.
Now in this topic, we would like to sort out which are the best graphics cards that are best suited for the Core i5 10400F. Since this is a mid-range processor and the target audience should be the 1440p segment users, hence the below mentioned GPU's can be considered as the best available option for this CPU.
---
1080p Gaming
The Core i5 10400F can be termed as one of the best cards currently available for 1080p gaming scenario's as the Core i5 10400F is significantly faster over its predecessor and also with the AMD processor available in this range. Hence if this processor is combined with a good graphics card then one can get pretty awesome performance from the processor.
GIGABYTE GTX 1660 Ti OC 6G-

1080p, Ultra, 60+fps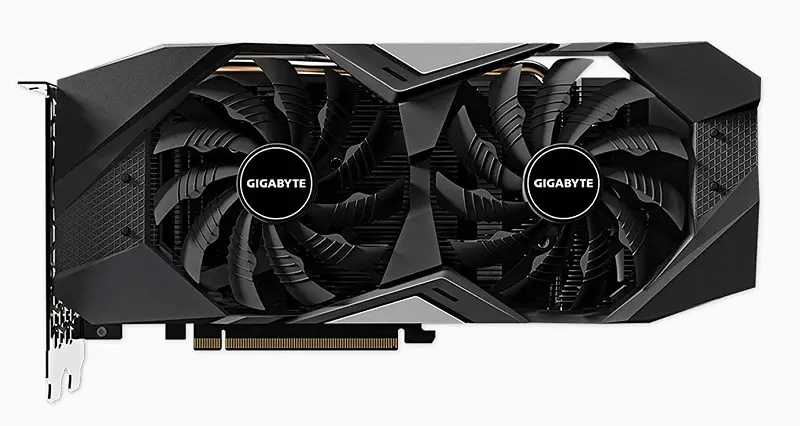 If you are looking for a GPU that is best suited for 1080p gaming and also comes in a budget then the Gigabyte GeForce GTX 1660 Ti OC. It is currently priced at $479 which is quite on the higher side considering the performance it is providing.
It comes with Windforce 2x cooling system with alternate spinning fans that is ideal for having a good airflow along with superior performance. It comes with 6Gigs of DDR 6 memory bandwidth along with 192bit memory speed. Combining the Gigabyte GeForce GTX 1660 Ti with the Core i5 10400F then the combination would easily provide a gamer with 100+ FPS at 1080p resolution with max graphics settings.
---
XFX RX 5600 XT Thicc II PRO-

1080p, Ultra, 90+fps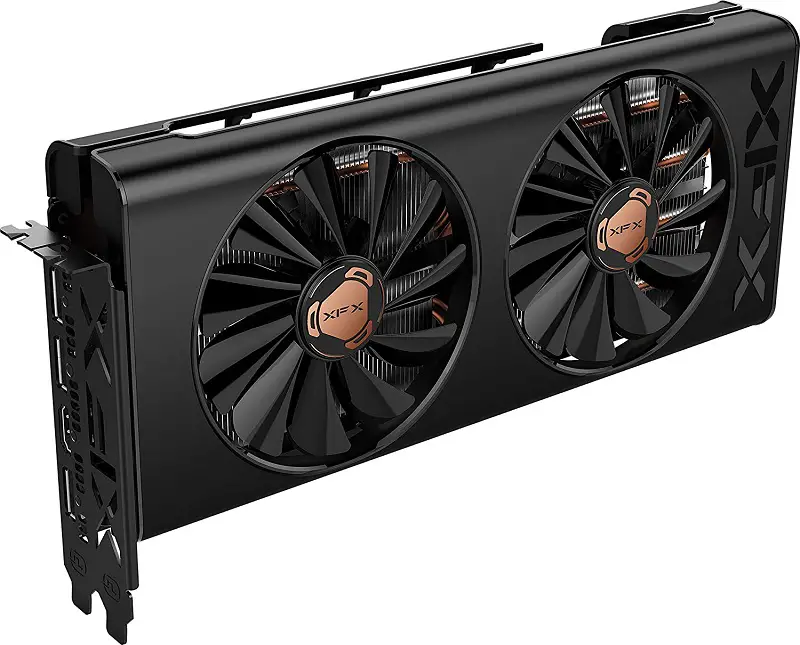 The XFX RX 5600XT Thicc II Pro is an upgraded model and comes with a price of $279.99. It is meant for serious 1080p gaming and comes with 6GB of DDR6 memory along with 14GB/s of memory clock speed and 192bit memory bus. The default clock speed is 1560Mhz and can be boosted up to 1620Mhz.
The XFX RX 5600XT Thicc II Pro can offer quite a good performance when it is combined with the superior Core i5 10400F and will be able to give you 100+ FPS at 1080p resolution with max graphics settings and it also comes in a budget-friendly price tag.
Further, XFX RX 5600XT Thicc II Pro GPU comes with a 15% performance boost over the GTX 1660 and with good overclocking software the XFX RX 5600XT Thicc II Pro can be overclocked to gain more performance boost from its end.
---
1440p Gaming
Now for 1440p gaming, this card will be able to perform quite well, however, for having the best performance the card needs to be combined with the perfect GPU so that a game is able to get a good amount of FPS throughout the entire gaming session. We have two cards that we think will be best suited for this processor.
ASUS ROG Strix RTX 2060 Super 

A8G-

1440p, Ultra, 60+fps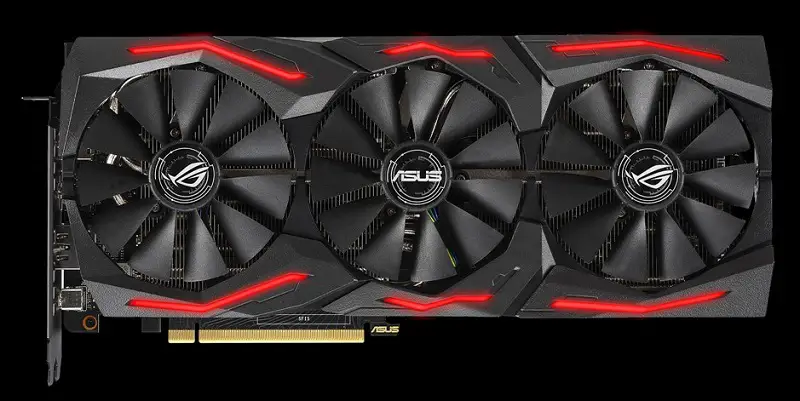 The Asus ROG Strix GeForce RTX 2060 Super EVO 8G is indeed one of the best cards in the RTX 2060 Series. It built with Nvidia's latest Turing architecture and comes with a boost clock speed of 1710Mhz along with 2176 CUDA cores and 8GB GDDR6 memory.
It can support up to 4 Monitors with 2x DisplayPort 1.4, 2x HDMI 2.0, and a VR headset via USB Type C ports which is great for those who are using a multi-monitor setup. Further, it comes with a 3x cooling system along with Auto-Extreme and Max-Contact Technology deliver premium quality and reliability with aerospace-grade Super Alloy Power II components while maximizing heatsink contact for better cooling performance.
As for the aesthetics, the Asus ROG Strix GeForce RTX 2060 Super EVO 8G comes with an RGB color option that can be controlled via ASUS Aura Sync RGB lighting to have a nice illumination.
Related:- Best graphics cards for i5 10600K
---
Gigabyte RX 5700 XT Gaming OC 8G

–

1440p, Ultra, 90+fps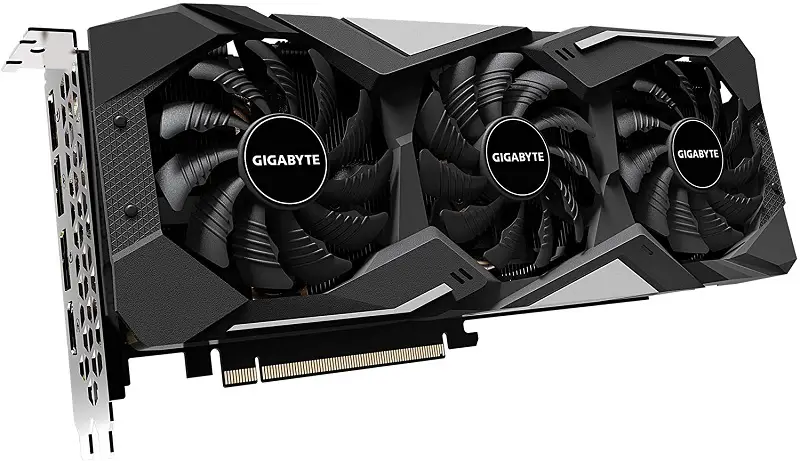 After the release of the RX 5700 XT, it can be said that this series from AMD outperforms Nvidia in the 1440p gaming segment in almost all aspects. However, the results vary with a narrow margin with certain games where Nvidia RTX 2060 takes the lead. But when it comes to value for money, then the RX 5700 XT is a game on a deal.
The Gigabyte Radeon RX 5700 XT is built with 7nm Radeon rDNA architecture from AMD and offers a base clock speed of 1650 MHz that can be boosted up to 1905 MHz. It features WINDFORCE 3X Cooling System with alternate spinning fans to ensure proper cooling along with 5 composite copper heat pipes, heat-pipe direct touch, and 3D active fan functionality.
Further, it also comes with RGB Fusion 2.0 that can be synchronized with other AORUS devices for an awesome ambient effect. To be quite honest here, Nvidia RTX 2060 Super is quite overpriced and one should only go for it one if he or she is not having a limited budget and also prefer Nvidia over AMD.
Related:- Check your graphics card compatibility with your monitor
---
Conclusion
In this topic, we tried to list down some possible GPUs that according to use is best suited for the Core i5 10400F at this particular time and since the Core i5 10400F is clocked lower than 10600K, it is better to stick with 1440p gaming sessions.