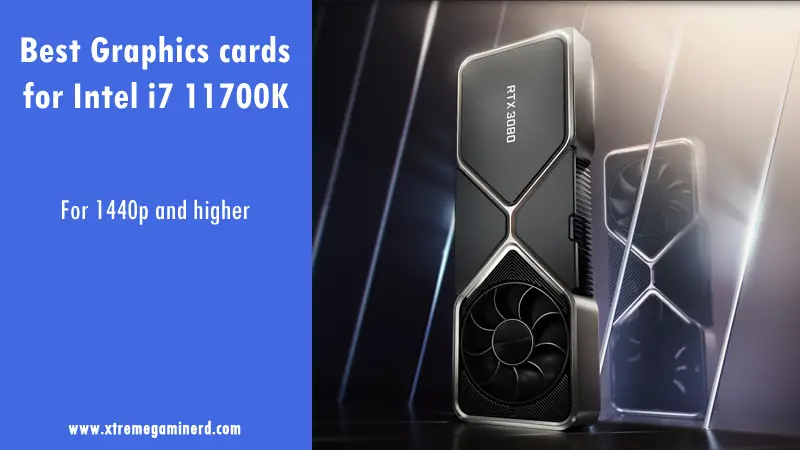 When you want the best possible performance out of a CPU, the most important component that comes to mind is the graphics card. Intel Core i7 11700K is definitely one of the gaming beasts we have today that can handle the most high-end graphics cards.
The issue here, however, is the correct selection of a GPU that allows you to take the maximum benefit of the i7 11700K and not hinder its potential. The i7 11700K features 8 cores and 16 threads that boast a clock speed of 3.6/5.0GHz. These clock speeds are really impressive as games love high clock speeds.
Not only that but your games will love to run on a combo that features a powerful GPU with this chip. The 11700K will easily handle any game at 1440p or even at 4K. Going below 1440p is not recommended unless you love fast-paced eSports games like CSGO.
Here are the top 7 graphics cards to combine with the i7 11700K and what you can expect from them.
Nvidia Geforce RTX 3060 and 3060 Ti
Gigabyte RTX 3060 Ti Gaming OC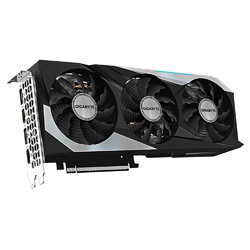 Specifications
Architecture: Ampere
VRAM: 8GBGB GDDR6
Clock speed: 1740MHz
Cuda Cores: 4864
TDP: 170-200W
Summary
RTX 3060 and 3060 Ti feature Ampere architecture and 12GB/8GB VRAM respectively that is sufficient to power all kinds of graphical settings at 1080p or 1440p. Both of them are very capable of providing 60+ fps on both resolutions and can fit the budget of most users
As more new graphics cards enter into the RTX 3000 series, Ampere can be seen as the most successful architecture and has shown great improvement over the Turing cards surpassing most of them for almost half the price.
With the RTX 3060 or 3060 Ti, you can play any title at 1440p resolution with 60+fps. Or lower down the resolution to 1080p, and you can enjoy near 100 fps in most games. This card features 8GB of VRAM that is adequate for any game on these resolutions to max out graphics settings and as you can expect, it has a lot of great specs to list out.
The RTX 3060 has 3584 Cuda Cores while the 3060 Ti has 4864 Cuda Cores. This makes the latter noticeably faster and also being a card that uses a 256-bit memory interface compared to the 192-bit on non-Ti, the memory yields better results. However, the difference between the pricing of both will determine your choice.
The RTX 3060 Ti is $70 more expensive than the 3060 and brings in a boost of up to 15%.
AMD Radeon RX 6700 XT
Sapphire Pulse AMD Radeon RX 6700 XT 
Specifications
Architecture: Navi
VRAM: 12GB GDDR6
Clock speed: 2581MHz
Stream Processors: 2560
TDP: 230W
Summary
RX 6700 XT is the best alternative to the RTX 3060 Ti and performs as good as the latter. With the latest RDNA 2 architecture, it is now far better than the RX 5000 series GPUs and can perform real-time Ray Tracing
The only drawback of the RX 5000 series graphics cards from the last gen was the absence of the capability to do real-time Ray-Tracing. Ray Tracing helps create dynamic lighting and shadows that make the game look more realistic.
Although the new RX 6000 series GPUs can't match the Ray Tracing performance of RTX 30 series GPUs from Nvidia, the adaptation of new technology gives you some advantage. RX 6700 XT is one of the best 1440p gaming graphics cards that provide equivalent performance to the RTX 3060 Ti.
The best thing? It comes with 12GB VRAM and has a massive boost clock of up to 2.6GHz that currently no GPU can match.
More:- Best motherboards for Intel Core i7 11700K
Nvidia Geforce RTX 3070/3070 Ti
ASUS ROG STRIX NVIDIA GeForce RTX 3070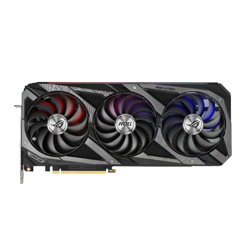 Specifications
Architecture: Ampere
VRAM: 8GBGB GDDR6
Clock speed: 1730MHz
Cuda Cores: 5888
TDP: 220W
Summary
RTX 3070 is a significant step up from RTX 3060 and that goes the same for RTX 3070 Ti vs 3060 Ti. With any of these two graphics cards, you are ready to play many games on 4K with around 60 fps.
RTX 3070 being the bigger sibling of RTX 3060, comes with faster memory and a lot more Cuda Cores. It comes with 5888 Cuda Cores that are more than any of the RTX 20 series GPU. It is equivalent to the 2.5 times more expensive RTX 2080 Ti and has superior Ray Tracing performance.
Thanks to the Ampere architecture, with the new-gen RT and Tensor cores, Ray Tracing and DLSS are more powerful due to AI technology. The Ti version of RTX 3070 is about to release soon and it will feature 6144 Cuda Cores and a faster GDDR6X memory that will feature 19Gbps of memory speed.
This should give you a boost of at least 10% over the RTX 3070 making it one of the best GPUs for the i7 11700K.
AMD Radeon RX 6800
Sapphire Pulse AMD Radeon RX 6800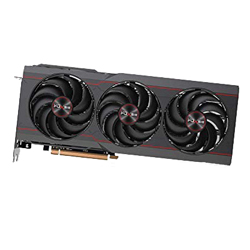 Specifications
Architecture: Navi
VRAM: 16GB GDDR6
Clock speed: 2170MHz
Stream Processors: 3840
TDP: 250W
Summary
RX 6800 is a step up from 6700 XT with 1.5 times more stream processors and better memory specifications. It is significantly faster than RTX 3070 which makes it a good GPU for 1440p and 4K
With 3840 stream processors, it has roughly 1.5 times better capability in executing operations than the RX 6700 XT. Though it directly doesn't convert to 1.5 better performance in gaming, comparing it with the 6700 XT and RTX 3070, it is can easily go up to 20% faster in most games on average.
It features 16GB GDDR6 VRAM with a memory bandwidth of 512GB/s on a 256-bit memory interface that is much higher than that of RX 6700 XT. This also helps it in achieving better performance but the only CON you will see here is the power consumption which is 50 watts more than the 6700 XT.
For most enthusiast gamers, it isn't a big issue and what matters is that you will be able to play a lot of games at 4K and 1440p with higher fps than any of the cards listed above.
Nvidia Geforce RTX 3080
ASUS TUF Gaming NVIDIA GeForce RTX 3080 OC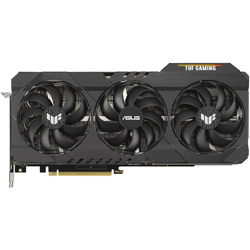 Specifications
Architecture: Ampere
VRAM: 10GBGB GDDR6X
Clock speed: 1710MHz
Cuda Cores: 8704
TDP: 320W
Summary
RTX 3080 is the perfect 4K graphics card that can consistently provide 60+ fps on ultra settings. This is far better than the RTX 3090 when it comes to value for the money spent and crushes every graphics card on this list
RTX 3080 might not fit everyone's budget but it is still much better priced than the RTX 3080. For $700, you can achieve very high fps on 4K resolution and unless you don't want 60+ fps at 4K or 100+ fps at 1440p resolution, then simply ignore it and buy the RTX 3070 or lower.
This card can maximize the eye candy that will look stunning at max graphical settings without any compromise in performance. With over 8500 Cuda Cores, it is far more powerful than the RTX 3070 and comes with a very fast GDDR6X memory that runs at 19Gbps.
Be mindful if you are going to purchase it as most RTX 3080 cards are big and consume a lot of power.
More: Best CPU Coolers for Intel Core i7 11700K
Wrapping up!
With the current shortage of graphics cards, it's almost impossible to get any of the GPU above for their MSRP. When things get better, you are good to go with any of these GPUs for not only i7 11700K but any high-end processor.
Let me know if you have any queries or feedback to share in the comments below!