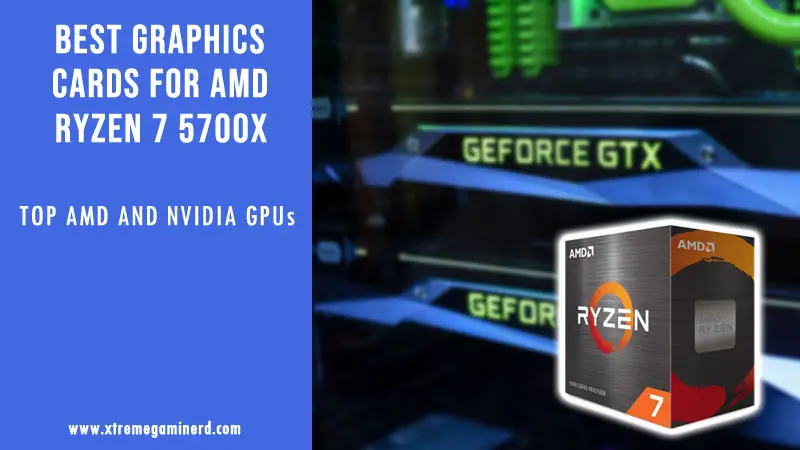 After almost two years, AMD decided to launch some more Ryzen 5000 CPUs to compete with the Intel Alder Lake. The fastest among them is the Ryzen 5700X which is the little sibling of the 5800X but with a few lower specs.
While it is very identical to the 5800X in core/thread count, Cache, and other specs, it features slower clock speeds of 3.4/4.6GHz and a lower TDP of 65W compared to 105W on the 5800X. However, the processor still performs almost equivalent to the latter, and therefore, at a price of only $300, this is currently the best Ryzen CPU for $300 in the 5000 series.
This opens up a good amount of options for choosing graphics cards especially when we have the RTX 3000 series and RDNA 2 based RX 6000 series from Nvidia and AMD respectively. To avoid any kind of bottleneck and to have the best value, I recommend getting any of the following GPUs for 1080p and 1440p gaming.
AMD Radeon RX 6600 XT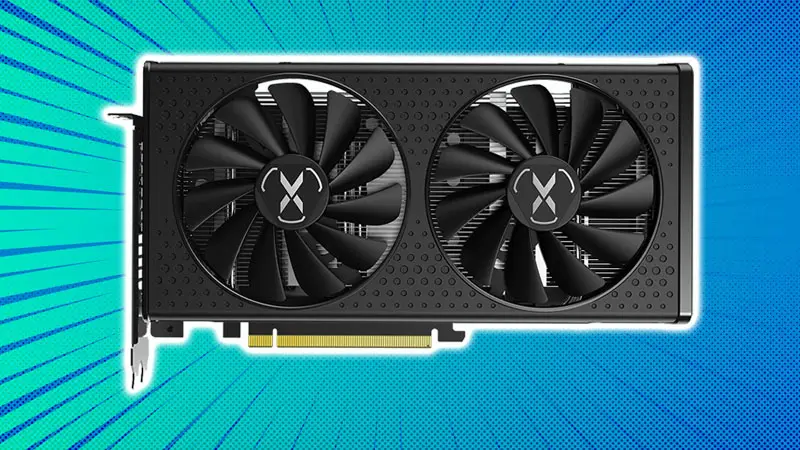 For 5700X, the minimum I recommend is the RX 6600 XT GPU. The reason is quite simple. If you go with any GPU below it, you simply won't be able to game at 1080p and 1440p resolutions on ultra settings. RX 6600 XT, however, is powerful enough to provide you with good framerates(Mostly 60+ fps) in every game on both resolutions depending on how you tweak some graphical settings.
This card is less expensive than the Nvidia competitors and therefore provides better value considering that you ignore Ray Tracing. Yes, it is still able to do Ray Tracing and stuff but it won't be as powerful as its closest Nvidia competitor. It comes with 8GB of VRAM that runs at 16Gbps and has an infinity cache of 32MB. All of these are sufficient enough for any AAA title and all of its graphical settings like Textures, Shadows, Anti-Aliasing, etc.
Related- Ryzen 5700X vs Ryzen 5800X CPU Comparison
---
Nvidia Geforce RTX 3060 Ti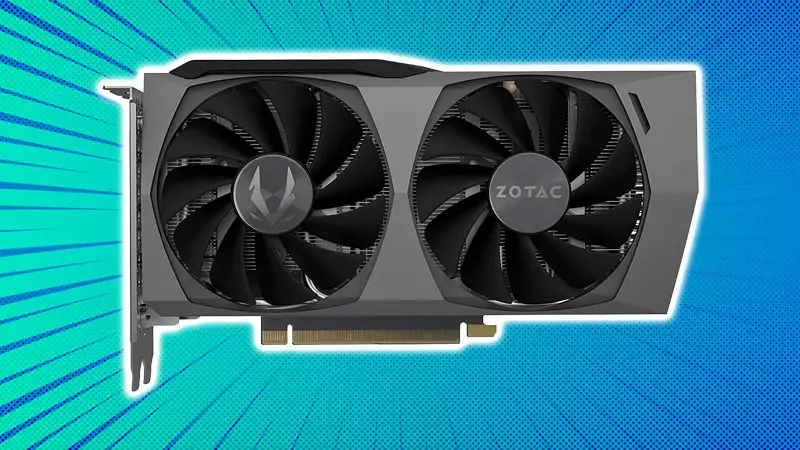 The Geforce RTX 3060 Ti is perhaps the best choice for 1440p gaming and is far more powerful than the RX 6600 XT in Ray Tracing. Although it doesn't outperform the 6600 XT by too much margin, it is still overall faster than the latter whether Ray Tracing On or Off.
It comes with 4864 Cuda Cores and 8GB of GDDR6n memory and a memory interface of 256-bit that is double of RX 6600 XT. This gives it an advantage in performance and helps in smoother gameplays regardless of what settings you use. And as I mentioned above, its best advantage over the 6600 XT is the Ray Tracing and on top of that, you can use the DLSS to bump the performance even further without losing visual quality.
The only CON is that it is more expensive than the 6600 XT when we compare the price to performance ratio.
---
AMD Radeon RX 6700 XT
The RX 6700 XT is a step up for gaming at 1440p resolution. This is actually a type of no-compromise card for 1440p resolution and is around 5% faster than the 3060 Ti in most titles except for a few where both are equivalent in performance.
The reason for getting RX 6700 XT over the RTX 3060 Ti can be the price as currently, the former is cheaper and provides higher performance if Ray Tracing is ignored. But when Ray Tracing is turned On, the 3060 Ti takes the lead but as not every game is RT compatible, it will be still safe to go with the 6700 XT.
As for the specs, it comes with 2560 Stream Processors which are 25% more than the 6600 XT. Also, you get more Compute Units and Ray Accelerators which makes it better at Ray Tracing than the 6600 XT. Also, it gets 4GB more VRAM i.e., 12GB GDDR6 memory on a higher memory interface of 192-bit that provides higher memory bandwidth for games. And with that, you will also see a TDP increase of 70W.
---
Nvidia Geforce RTX 3070 Ti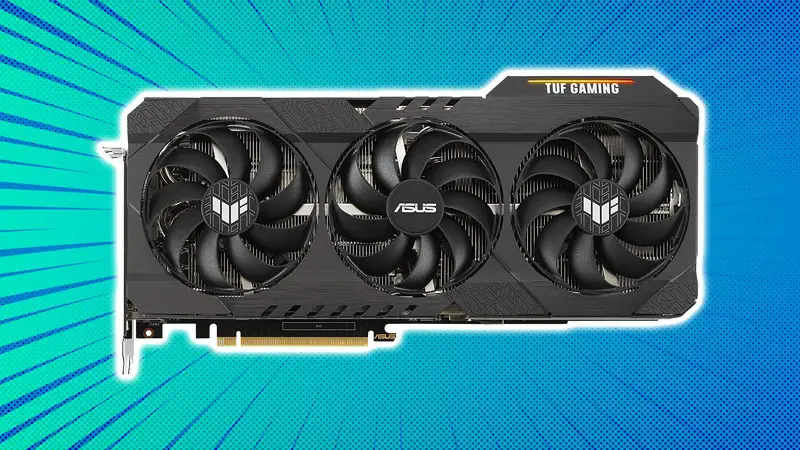 For high-end gaming performance, the RTX 3070 Ti is a game killer at both 1080p and 1440p resolutions. This card is an absolute beast in both non-Ray Tracing and Ray Tracing supported games and features significantly higher specs than the 3060 Ti.
It comes with 6144 Cuda Cores, 192 Tensor cores compared to 152 on 3060 Ti, and 48 RT Cores compared to 38 on 3060 Ti. There are more specs to consider that make it significantly faster. The only thing that is a kind of disadvantage for it is its VRAM. A high-end card like this is better off with at least 12GB of VRAM especially when the AMD RX 6700 XT comes with 12GB VRAM.
With only 8GB VRAM, some gamers will find it unattractive for $600 compared to $480 RX 6700 XT. At 1080p resolution, the 8GB VRAM is enough but at 1440p, you still want some headroom in case you need more VRAM. Despite this fact, the 3070 Ti beats the RX 6700 XT by roughly a 10% margin.
---
Nvidia Geforce RTX 3080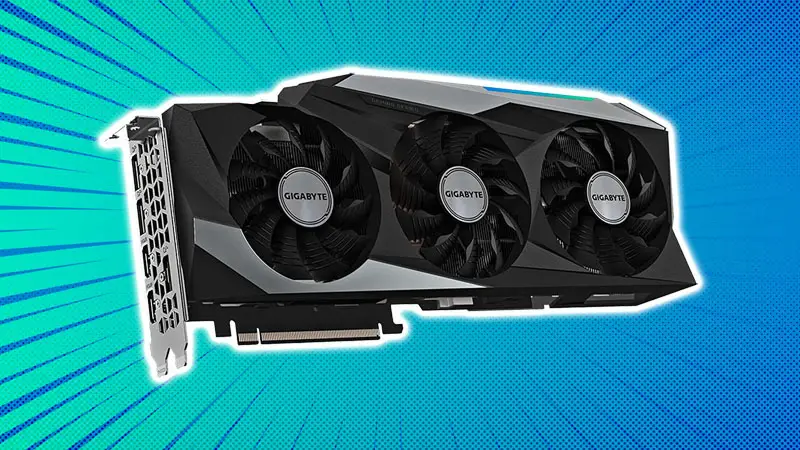 Lastly, we have the beastly RTX 3080 GPU that is way better than any of the above GPUs. It comes in two variants. Here we are talking about the one that comes with 12GB of VRAM and not the 10GB edition. The VRAM used here is GDDR6X which is super fast and as this edition comes with more Cuda Cores, you will have the advantage of both the Cuda Cores and VRAM to have insane performance.
This is a no-compromise GPU for 1440p resolution and can easily play any game on high settings at 4K resolution. This is the max I recommend for Ryzen 5700X and also if you want the most at 1440p. It provides 15-20% more performance than the RTX 3070 Ti and this is a huge enough gap. Also, Ray Tracing is way better with this card where you can expect 60+ fps with DLSS On.
---