AMD's Ryzen 5600X has claimed the top position for the best gaming CPU for money and has once again proved that it can provide as much fps and even more than what a super high-end CPU can for less money.
Ryzen 5600X features 6 cores and 12 threads with a base/boost core clock speeds of 3.7/4.6GHz. It comes with a very low TDP of only 65W and is overclockable on motherboards with chipsets like B450, B550, X470, and X570. If you want to achieve higher performance, then along with a great motherboard, you also need a perfect GPU.
The great news for you is that this processor doesn't even bottleneck super high-end graphics cards, and fortunately, there are a dozen graphics cards to choose from for this beastly CPU, but the balance should always be maintained. Therefore, I have listed down the top choices among those GPUs to achieve better value for money and you can easily game at 1440p to 4K resolution with these GPUs.
Best budget

– AMD Radeon RX 5600 XT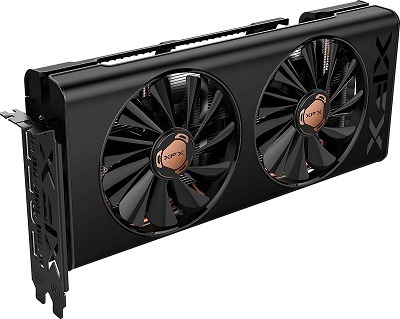 While Ryzen 5600X is capable of handling very high-end graphics cards, for those who don't want to spend a lot of money and want to play games mostly at 1080p resolution or sometimes at 1440p, then the RX 5600 XT is the best choice for $300. This graphics card can play almost every AAA title with much more than 60 fps at 1080p resolution and also at 1440p with some graphics settings tweaked.
It features 2304 Stream Processors and 6GB of GDDR6 VRAM that is clocked at 12/14Gbps with a bandwidth of 336GB/s. It has enough VRAM to max out textures and anti-aliasing in most games at full HD resolution and is best for esports games like CSGO, Fortnite, PUBG, COD Warzone and others on a 144Hz refresh rate monitor.
AMD Radeon RX 5700 XT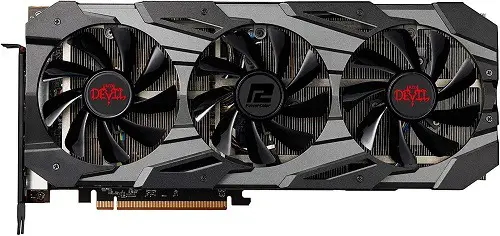 For 100 bucks more, the RX 5700 XT is the fastest 1440p graphics card that beats the RTX 2060 and can provide much more than 100 fps at 1080p resolution and possibly at 1440p. The card is based on the Navi architecture and features 2560 stream processors. It is roughly 20% faster than the RX 5600 XT1)https://www.youtube.com/watch?v=vzBrtr83UC8 and is perfect for high refresh rate monitors.
The card features 8GB of GDDR6 VRAM with a memory speed of 14Gbps and memory bandwidth of 448GB/s. It is, in my opinion, better than the RTX 2060 and 2070 as it costs lower and although it isn't capable of Ray Tracing, RTX 2000 series GPUs aren't that good for ray tracing too which makes them a poor choice especially when the 3000 series is out.
Best Choice

– Nvidia Geforce RTX 3060 Ti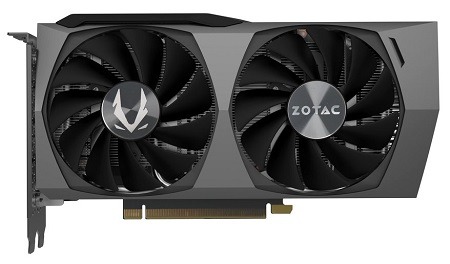 The RTX 3060 Ti is one of the most popular gaming GPUs for 1440p resolution and easily beats the RX 5700 XT although it will cost a little more but for the increase in price, the performance increase is much higher and you can expect somewhere from 20% to 30% increase in the fps on the same settings in most AAA titles which is huge and makes it a perfect fit for high refresh rate monitors.
It features 4864 Cuda Cores and 8GB of GDDR6 VRAM that is more than sufficient to max out textures, texture filtering and other high memory consuming graphics settings. Thanks to the Ampere architecture that it is much capable of allowing Ray Tracing without compromising the performance.
Nvidia Geforce RTX 3070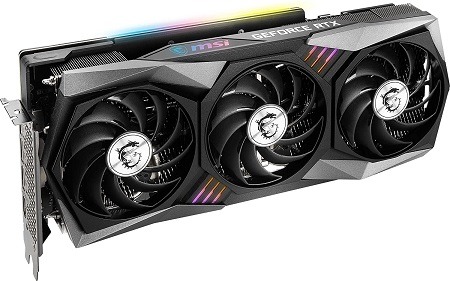 There is no better series of graphics cards than the RTX 3000 available today for its price. The reason is improved architecture and better performance without any increase in the price over the RTX 2000 series GPUs. RTX 3070 is perhaps the one to go for high-end gaming and is the best affordable choice for 4K gaming.
It is based on Ampere architecture and features 2nd gen RT cores and 3rd gen Tensor cores which are capable of providing more than 2 times the performance than the RTX 2070 in Ray Tracing. This card even competes directly with the double expensive RTX 2080 Ti and costs only $500. While the availability issue is still there, if you can find it for $500-$600, it is the best partner for Ryzen 5600X.
Peak performance

– AMD Radeon RX 6800
The fastest graphics card I recommend to go with is the RX 6800 which is actually the younger brother of the faster GPUs RX 6800 XT and 6900 XT. This card is significantly faster than the RTX 3070 and beats it with a margin of 20% and higher in games like Assassin's Creed Valhalla, Horizon Zero Dawn, Battlefield V and others2)https://www.youtube.com/watch?v=braSQtZ3wR8.
The card features double the memory size present on RTX 3070 i.e., 16GB GDDR6 VRAM with a memory speed of 16Gbps and bandwidth of 512GB/s. It's $179 more expensive than the RTX 3070 but is perfect for 4K resolution and can easily provide 60 fps in most games except for some games like Microsoft Flight Simulator and Watch Dogs Legions.