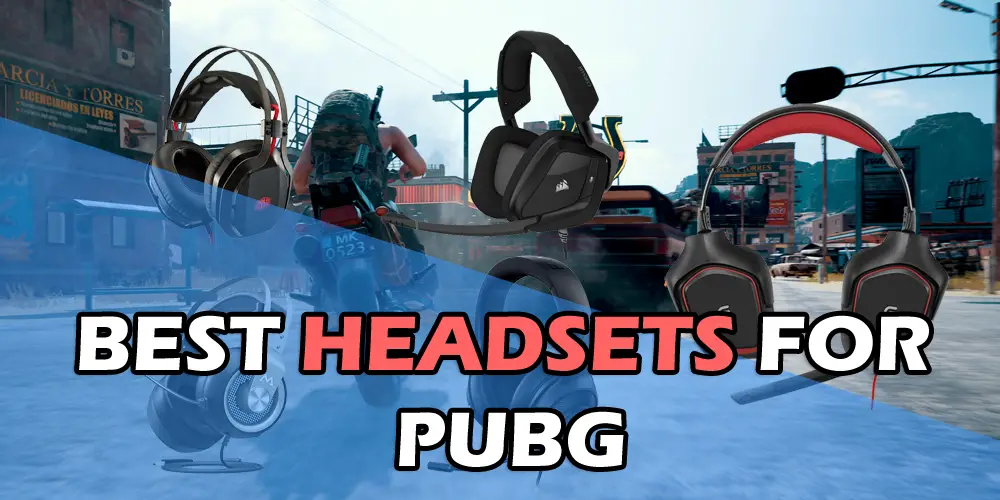 Introduction
Headsets play an important role in gaming especially if you are an FPS gamer, they are the best companion of yours during your gaming sessions. In-game sound is a key factor that helps you to gain an upper hand over your rivals during your gaming session. The more these sounds are clear, the more you will be aware of what is lurking behind a corner. In FPS games like PUBG, one must have a good headset as it helps to make you well aware of your surroundings and further when you are playing with teammates, proper communication among your teammates is required.
Therefore, today we are trying to list out the best available headphones in the market that you should have a look if you are considering buying or upgrading your headsets for playing PUBG and trying to sharpen your skills in the game.
Corsair HS35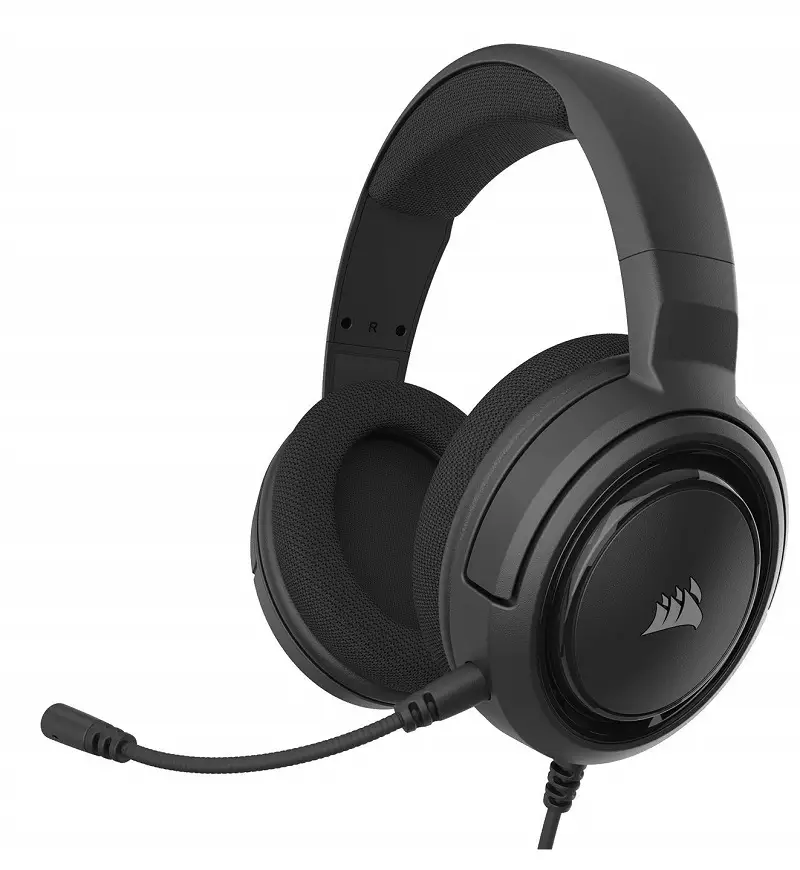 Corsair is one of the leading brands of Computer components and accessories in the current market. They are well-known for their top-notch quality cases and PSU's. However, their accessories are also quite up to the mark. The Corsair HS35 is the best budget-friendly headset that is currently available for a price of $25.99.
The HS35 comes with a pair of custom-tuned 50mm neodymium speaker drivers that can deliver excellent sound quality with a wide range and reliable accuracy. It is compatible with PC, Xbox One*, PS4, Nintendo Switch, and mobile devices making it a versatile one. 
It also comes with a fully detachable unidirectional microphone that is optimized for voice quality while reducing ambient noise, so that you're heard loud and clear and when you are not using your PC, you can still use it to listen to songs or watch movies on your mobile devices.
It also has plush memory foam with adjustable ear cups along with lightweight construction that ensures comfort for hours of gameplay. It also has a dedicated volume control regulator and a mute option.
---
Mpow EG3 Gaming Headset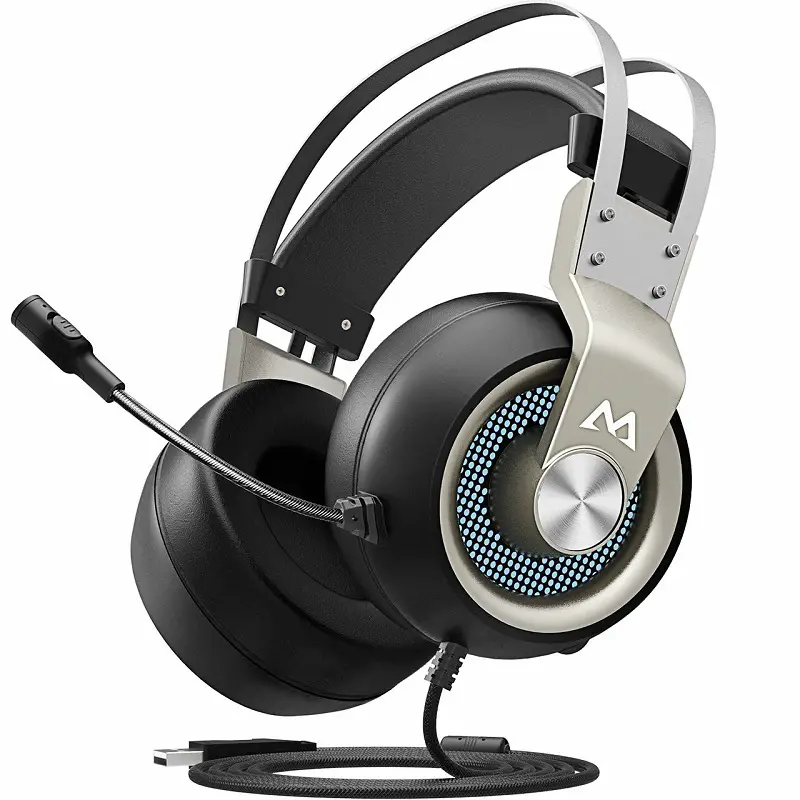 Mpow EG3 is a perfect example of value for money. It is priced under $30 and in this price range, it is offering some nice features. The EG3 comes equipped with 50mm speaker drivers and is able to deliver 7.1 virtual surround headset that helps to improve your directional awareness in gaming and gives you a better advantage over the enemies.
The EG3 is compatible with PC laptop PlayStation 4 and PlayStation 4 Pro. It also comes with a braided cable and the length of the cable is 7.2Ft. Further, it also comes with a volume knob and mute button. You can even adjust the equalizer setting as per your requirement as it comes with a music equalizer that offers 25 environmental effects, magic mic and microphone boost.
Design-wise it comes with metal design & noise-cancelling mic and it is extremely light in weight along with soft leather ear cups with unique tension tightness controls for maximum comfort and a personalized fit.
---
Logitech G230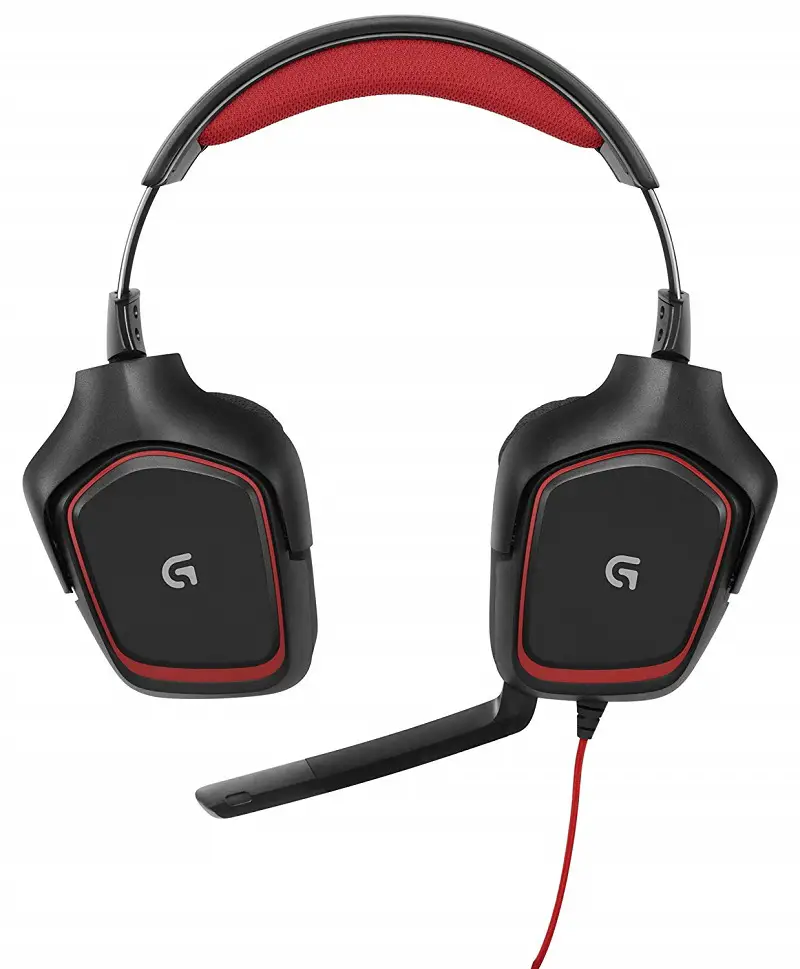 Logitech G230 is an entry-level gaming headset that can be considered as a nice option for those who are very new to FPS games. It can be used with PC as well as mobile, and it is indeed a good option for those who love to play PUBG Mobile.
Priced at just above $30, it comes with a stunning look that will definitely grab other's attention. It comes equipped with 40 mm neodymium drivers along with sports performance cloth earcups that are comfortably soft, breathable, removable and washable. Further, the earpieces swivel up to 90 degrees for a personalized fit and can lay flat to prevent damage from everyday wear and tear.
It also comes equipped with On-cable controls that can be used for quick and precise audio adjustments. It also has a folding mic design that comes handy when you don't want to share your private conversation with someone.
---
Razer Kraken X
Ultralight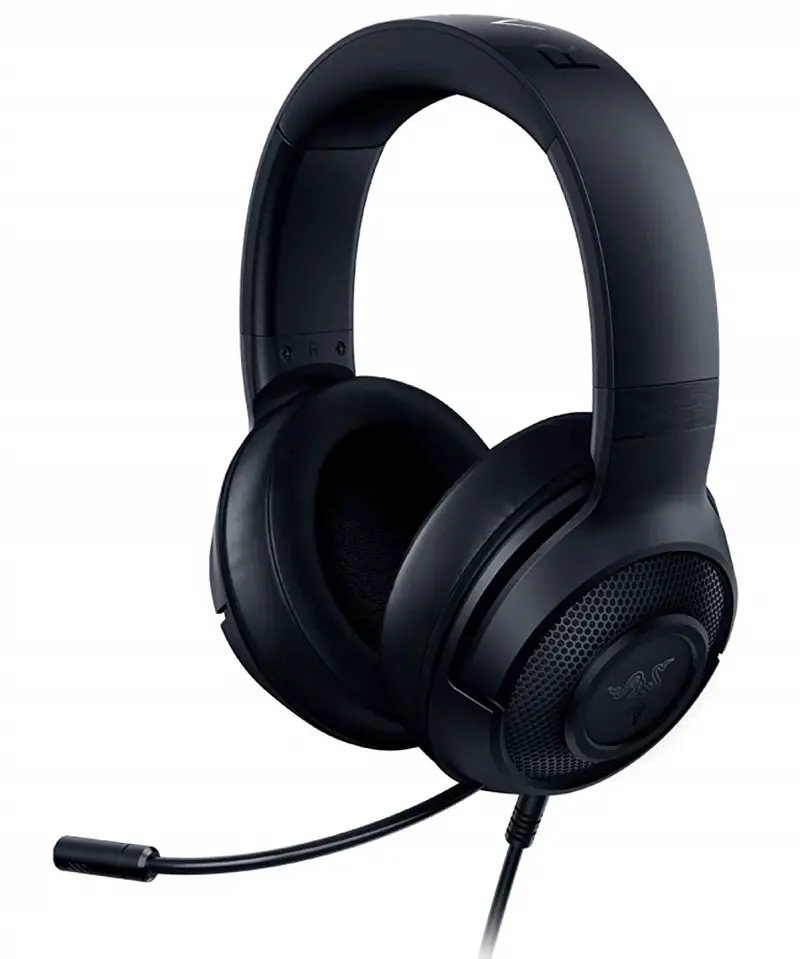 Razer Kraken X Ultralight is also a good entry-level headphone and it is a good choice for FPS gamers who are seeking to get a new headset to sharpen their skills. The Razer Kraken X Ultralight comes equipped with custom-tuned 40-millimetre drivers that are capable of delivering software-enabled 7.1 Surround Sound for Positional Audio when used for PC gaming.
It is quite light in weight, weighing just a mere 250 grams that ensures that one can use this one for a prolonged time. It also comes equipped with a Bendable Noise Cancelling Microphone. It also includes an analog volume control wheel and mic mute switch on the headset for quick and convenient adjustments during your gameplay.
However, the Kraken X is light in weight but its built quality is of top-notch. It is compatible with PC, Xbox, PS4, Nintendo Switch.
---
Cooler Master Pulse MH-750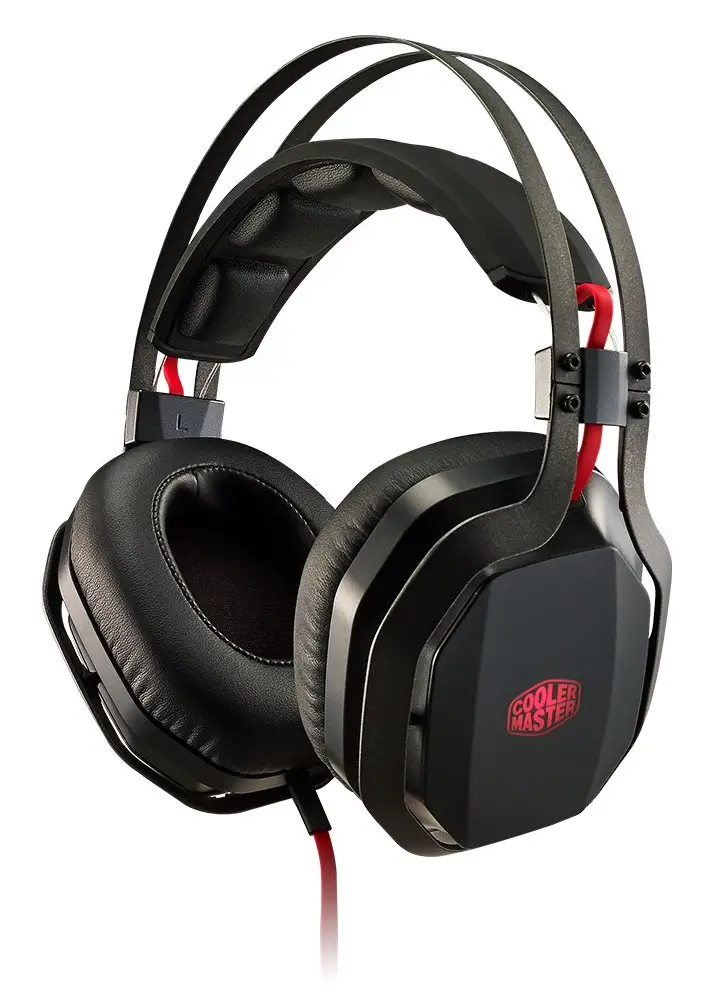 Cooler Master recently introduced MH-750 very recently. It comes equipped with 44mm Driver along with Virtual 7.1 Surround Sound and USB 2.0 and also it brings with it Focus FX technology that ensures that you have a competitive advantage.
It also comes with extra padded ear cups that provide a high level of comfort and noise blockage along with a hidden mic and Volume Control Box and Mic mute button for convenient usage. However, it comes with an RGB illumination on its Logo that makes it stand out from the rest.
---
Corsair 
Void RGB Elite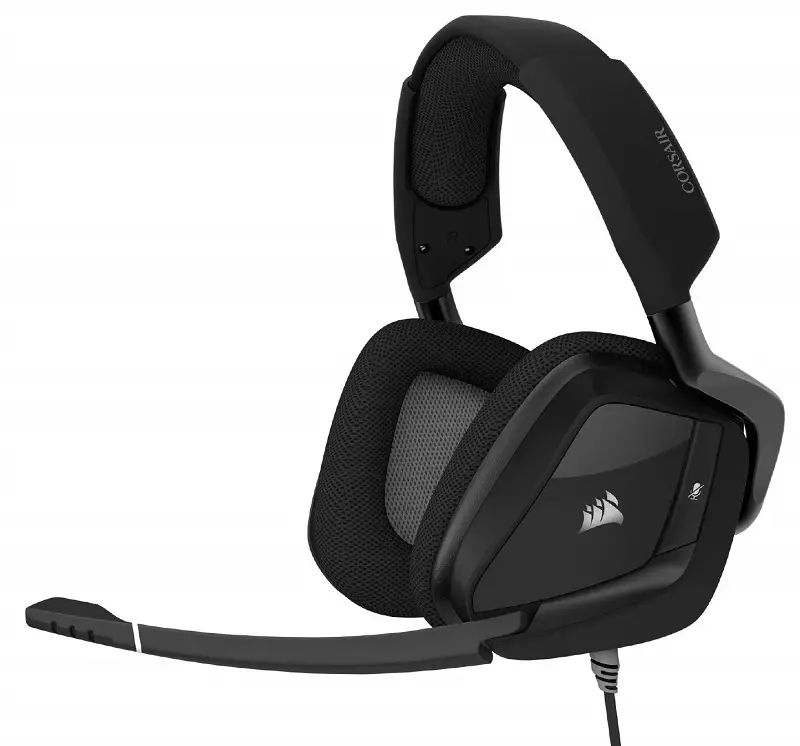 Corsair Void RGB Elite can be considered as one of the best headsets for any kind of gaming action. It has a unique design along with proper aesthetics. Capable of delivering 7. 1 surround sound on PC, it creates a multi-channel Audio experience that puts you right in the middle of your game.
It comes equipped with custom-tuned 50mm high-density neodymium Audio drivers with an expanded frequency range of 20hz-30, 000Hz along with an omnidirectional microphone that picks up your voice with exceptional clarity and with a flip-up mute function accompanied by a built-in LED mute indicator.
It has been crafted almost near to perfection to ensure that it can be used for long-duration without having any issues. It is made up of breathable microfiber mesh fabric and plush memory foam earpads. It also has an on-ear volume controller along with RGB lighting on each ear cup allowing you to have a nice illumination. With this headset, you will have the option to go either wired or wireless. The wireless headset will cost you around $20-$25 more.
---
Conclusion
In this topic, we have tried to cover the best headsets that are a perfect companion for playing PUBG, however, there are other headsets that we feel are somewhat more extra than the requirement.