Xtremegaminerd.com is a participant in Amazon Associate Program and is supported by the readers. The qualifying purchase you make through our links may get us some commission and doesn't cost you an extra penny.
---
If you are trying to find a budget processor under $100 for your gaming PC, then you are at the right place. Currently, there are more than a dozen processors under $100 that are good performers but not every processor provides the best value for the money. Therefore, it's not necessary that you will get the best out of your CPU if you buy any one of them. If you sit down and try to do some research on which CPU should you get then it will consume a lot of time and you might not be able to decide properly on your own.
Therefore, I did the homework for you so that you don't have to go here and there searching on different sites and youtube channels for what will be good for your build. I have selected the top 5 CPUs that come under 100 dollars but with a good price difference between them that justify their performance. In 2019, these are the processors you should get for your budget gaming build if you want to get the best performance without spending too much money.
It's true that you won't be able to get 60+fps with a $100 processor on ultra settings but surely you can play latest games like Fortnite, PUBG, Far Cry etc. on 50-60 fps with a good dedicated graphics card like GTX 1650 on high settings.
AMD Athlon 200GE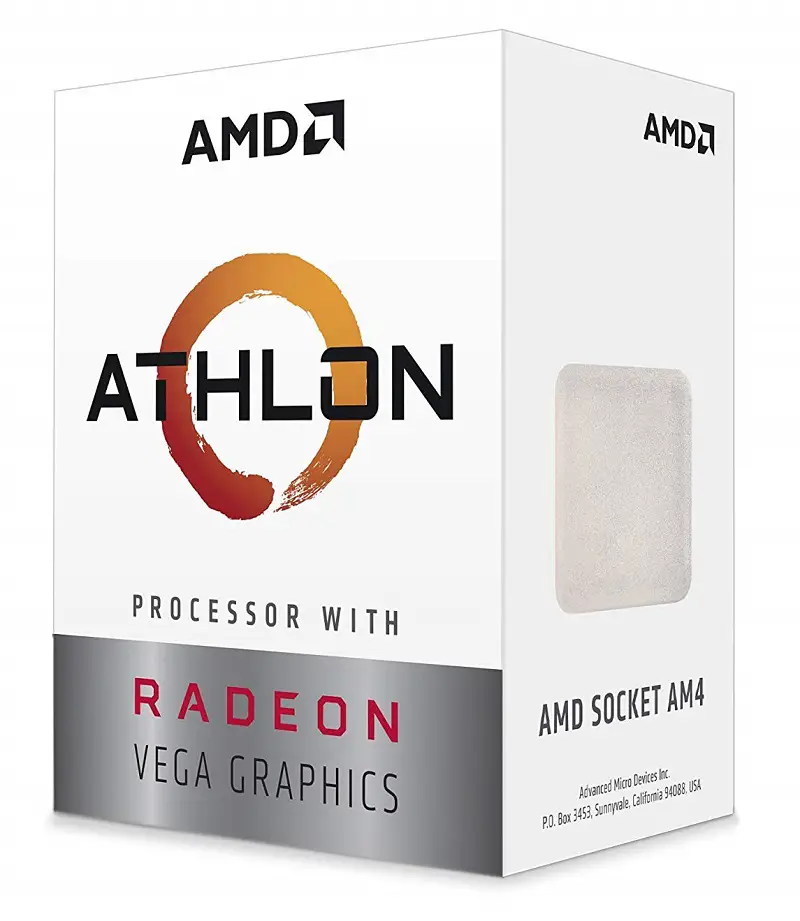 AMD Athlon 200GE is the cheapest processor that comes under $60 and features 2 cores and 4 threads. Unlike the other AMD and Intel processor, this one is the only CPU that features 4 threads. Previously I listed the AMD A6 9500 APU which is only a 2 core processor. This one is also an APU with both CPU and GPU inbuilt but features 4 threads which help in games that use CPU heavily. Games like CSGO and DOTA benefits from a CPU like this and provides almost as double fps as the A6 9500 would.
This APU features Vega 3 GPU which is clocked at 1000Mhz and has 3 Cores. The GPU uses system RAM for more performance, hence if you use 8GB RAM, then it will be best for gaming performance. But do not expect this APU to play games at 1080p with 30-40fps. It's best for 720p or 768p at max. You can play games on medium settings with 30-40fps in most of the cases. This APU is definitely right now the best choice for the cheapest price.
---
Intel Pentium G4560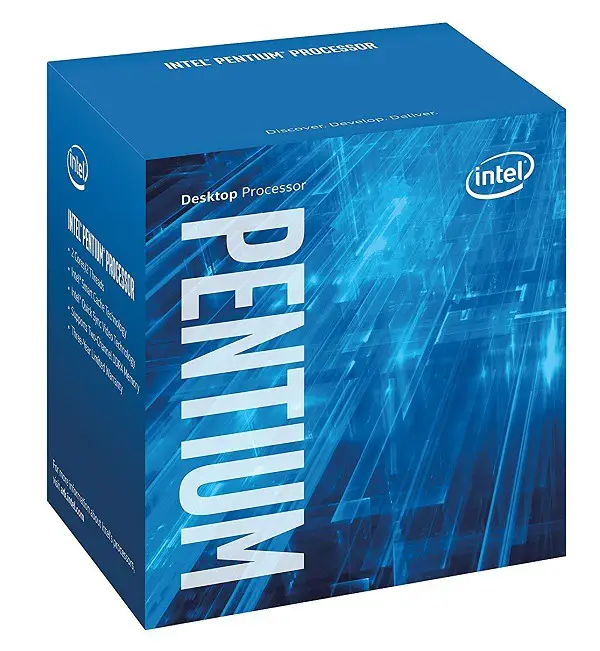 Intel's Pentium processors have always been the best budget CPUs and the G4560 is especially one of the best we have seen till now. It's a 7th gen processor which features 2 cores and 4 threads similar to an i3 of 6th and 7th gen but costs much less. It is right now under $80 and is a great alternative for an AMD APU if you are going to combine it with a dedicated graphics card. It's surely faster than the APU I listed above and will handle graphics card as powerful as a GTX 1650.
This CPU has the core clock of 3.5Ghz with a TDP of 54Watts. The Athlon 200GE features only 35Watts of TDP, so that one is more power efficient but considering the performance of the G4560, it's only 20 watts more which is insignificant in the world of gaming. I would suggest going with this processor if you want the best value for your money if you are buying a dedicated GPU for gaming.
---
AMD Ryzen 3 1200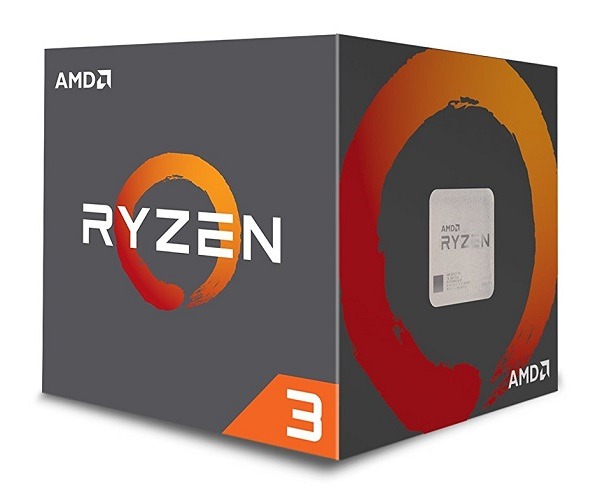 AMD Ryzen 3 1200 was one of the best budget CPUs right then when it was launched back in 2017. It costed only $100 and provided an equivalent performance to the hyperthreaded Pentiums. Right now it's even cheaper than the G4560 and comes just for $70. This is a real 4 Core CPU with the base clock of 3.1Ghz and boost clock of 3.4Ghz. As it's also unlocked, you can use it on a B450 chipset motherboard for more performance.
Though it is not as powerful as an i3 but considering the price, it provides more value for the money and you will be amazed by its performance when you will combine it with something like a GTX 1650 or GTX 1660. It's truly a deal breaker that is cheap and yet doesn't disappoint, be it Gaming or Multitasking. If you compare it to the Pentium G4560, then both of these are equivalent. In some games, the Ryzen wins and in some, Pentium wins. It's now upon your need and your choice with which one you want to go. I would recommend going with the Ryzen 3 1200 as it features real 4 cores, unlike the Pentium which features only hyperthreading.

---
AMD Ryzen 3 2200G

AMD's Ryzen 3 2200G is the perfect all-rounder processor that excels in everything. It's an APU which comprises both the CPU and GPU and this GPU is not a casual one, but actually, the Vega 8 graphics which is AMD's currently best-architectured graphics processor you can get into a processor. AMD Ryzen 3 2200G costs less than $90 and features 4 cores and 4 threads which you can't get from any Intel processor under $100. This makes it a perfect choice for those who want to build a powerful gaming PC that is also capable of handling multitasking.
Although Pentium Gold edition processors are faster in single core performance, this chip beats all of them due to its powerful CPU+GPU combination. You can use a cheap B450 motherboard and overclock it to get more performance for free. The performance boost will not be very little but actually much noticeable if you overclock both the CPU and GPU. Therefore, I recommend buying an aftermarket CPU cooler with it if you want lower temperatures and stable overclocking. And remember that you can easily get up to 20% increase in performance in most of the games when you overclock it.
Specs wise, it features a core clock of 3.5Ghz with a boost clock of 3.7Ghz. Its GPU consists of 8 GPU cores and is clocked at 1100Mhz. As it is also unlocked, you will be able to push it further with the AMD Ryzen Master software even if you use a budget CPU cooler. Among all the processors I listed, it's much closer to $100 and is worth every penny.
Conclusion
Gaming is fun when you don't have to spend a lot of money and processors listed above will surely let you play your favourite games without breaking your bank. It's not true that only the one who has the i5 9600K or i7 9700K will have the best performance at 1080p. With a $100 CPU and a good budget dedicated graphics card, you can enjoy the graphics and fps at 1080p high-ultra settings. Be sure to check out the articles linked in this post to choose the best GPU and other components as well. In case, you get stuck anywhere, you can ask me in the comments section below.