Xtremegaminerd.com is a participant in Amazon Associate Program and is supported by the readers. The qualifying purchase you make through our links may get us some commission and doesn't cost you an extra penny.
---
I find the processors which come at the price between $100-$200 the best for gaming. Above that is just for the enthusiast but testing processors falling in this price range gave me a clear indication that no matter what type of gaming PC one is building, a processor doesn't need to be so much expensive. On the other hand going below the $100 mark, we have some compromises with processors like Pentium and FX series. But after the release of Ryzen processors, things became much easy and now we have several options to choose from. So, I have listed some top of the line processors that are good for gaming as well as productivity.
Intel Core i3 8100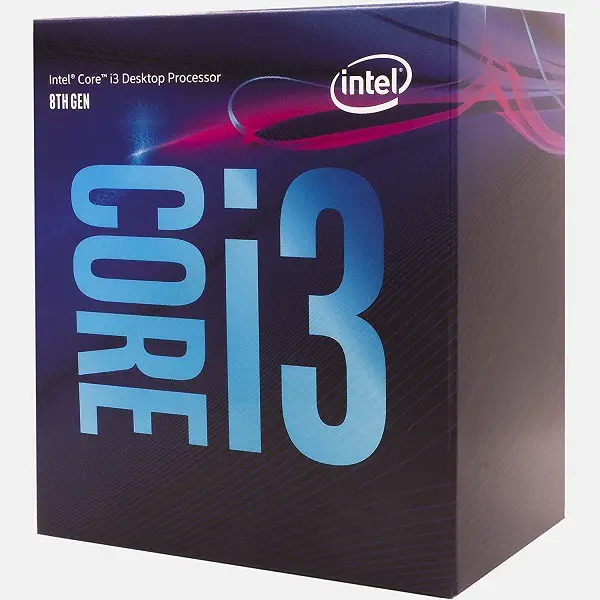 I believe currently the best budget gaming CPU is i3 8100 without a doubt. It's literally a quad-core i5 processor with 6mb of cache. Intel has increased the core counts of i3/i5 and i7 by 2 from previous generations. An i3 is used to have 2 cores and 4 threads making it a virtual 4 core processor but that used to divide the power of the processor leading to lower performance.
I previously stopped recommending i3's for a while because of the Pentium G4560 and G4600 as both of these processors have 2 cores and 4 threads and literally similar performance in gaming. But as now i3 8100 has got real 4 cores, you should get it in case you are building a budget gaming PC.
This chip is clocked at 3.6Ghz and is locked and it's the norm of i3's always that they come as a locked chip but for the price of under $130, you can't complain. It doesn't have any turbo boost technology but is equipped with Intel UHD 630 graphics. This is faster than the Ryzen 3 processors in gaming but will need a Z370 motherboard in order to operate. As there is no compatible socket except Z370, buying this processor will also lead you to spend more on a motherboard but I still think it's worth it if you just buy a simple Z370 motherboard from Gigabyte.
For 1080p gaming and for 1440p gaming, this will be ideal if you combine with a graphics card like GTX 1060 or GTX 1070.
[rwp_box id="1″]
---
AMD Ryzen 3 1200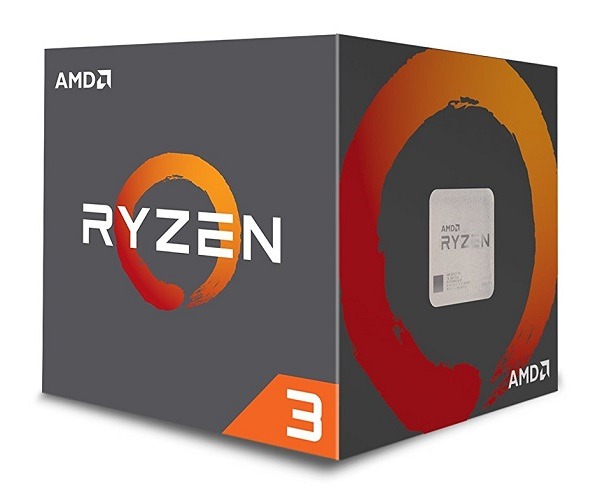 Ryzen 3 1200 is the lowest end Ryzen processor right now and comes cheaper than the Intel Core i3. The best thing about this processor is the architecture. As we already had CPU's from AMD which were having 4 or 6 cores at $100, so a 4 core processor is to be expected from AMD. But this time it has far better single and multi-core performance. Switching from AM3 platform to AM4, it's a completely different chip with better architecture and much lower TDP. In fact, the Ryzen processors compete with Intel latest processors in power efficiency.
This chip is clocked at a good 3.4Ghz and as it is unlocked it can be overclocked easily up to 3.8Ghz without any problem. However, it's not the final core clock, users are able to overclock it around 4.0Ghz but I recommend going with an aftermarket cooler for that purpose. Also, if you are just starting with overclocking, the stock AMD heatsink will be fine for a few 100Mhz. The temperature will be under control and you don't have to spend much on it.
Cache memory, on the other hand, is also huge. Total L2+L3 cache memory is 10MB which is 6MB higher than that of Core i3 7100, so definitely it is a fast processor and with 4 cores and 4 threads, this one is a real quad-core chip which is much faster in applications and processing than an i3 of the previous generation like that of Skylake or Kabylake. The only disadvantage is that it doesn't beat i3 in gaming.
It's true that it has really good specs but the single core performance of i3 7100 is still faster but overall performance wise, it's much better and If I had to choose from i3 7100 or Ryzen 3 1200, I would go with the Ryzen as 4 cores are better and a few fps won't hurt. But with the launch of i3 8100, it's now tough to decide between the two. Although, I believe that you can not go wrong with either Intel or AMD Ryzen. Just go with that on which you trust more.
[rwp_box id="2″]
---
AMD Ryzen 3 1300X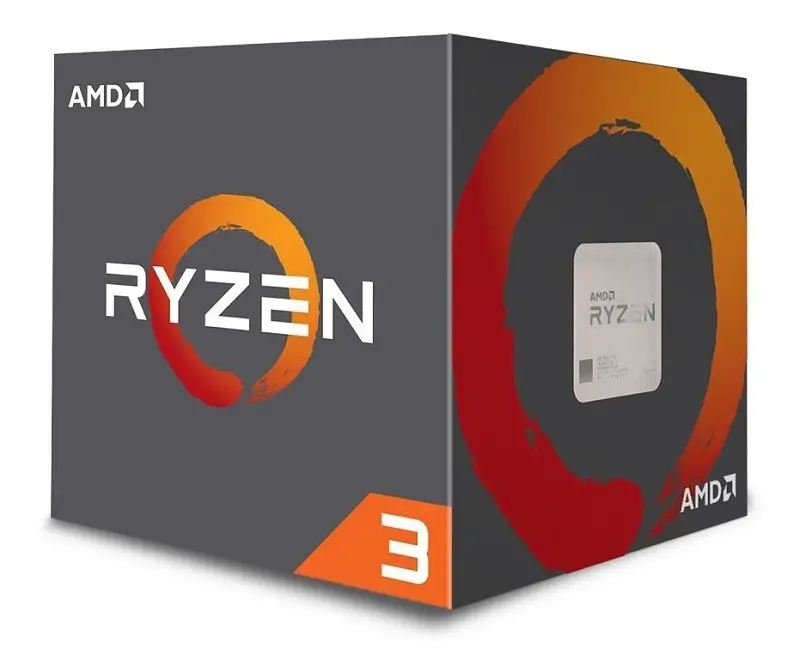 The big brother of Ryzen 3 1200 is the 1300X. Now, this chip is clocked a little higher with a base clock as 3.5Ghz and boost clock as 3.7Ghz. Although similar to the Ryzen 1200, you can overclock it up to 4.0Ghz. 4.0Ghz is the maximum clock for a Ryzen 7 processor too and this tells that it will be nearly powerful as a Ryzen 7 processor in gaming because these chips are the same with some cores disabled.
It's also a quad-core chip and has a cache memory of 10MB. Other specs like Max temperature and TDP is exactly the same as that of Ryzen 1200 but it has better single core performance. Although it's not because it's based on different technology but as it's clocked higher, you will see higher performance in gaming. As it costs $130, it also a good value for money and comes with a Wraith stealth CPU cooler cutting off the overall price if you want to build a budget gaming PC.
Now, one thing I didn't mention is the absence of any integrated graphics. While the Intel core i3 7100 comes with Intel HD 630 GPU, you have to buy a separate graphics card for a Ryzen 3 processor if you are building a PC. So, it's a disadvantage for a person who doesn't have enough cache but if your sole purpose is gaming, then definitely you have already made your mind to get a dedicated GPU.
[rwp_box id="3″]
---
AMD Ryzen 5 1400
Ryzen 5 1400 is the starting chip of Ryzen 5 series and costs less than $170. It was launched after the success of Ryzen 7 CPU's and this one is based on the same architecture with some cores disabled. Similar to the Ryzen 7 processors, it is hyperthreaded, therefore it has advantages over the Ryzen 1200 or 1300X. The 4 cores and 8 threads of this CPU make it identical to an i7 processor but costs half. Though the comparison cannot be done to an i7 because it has much lower single core performance than i7 but it's still comparable to i7's in multi-core performance and is a good budget productivity processor.
It's clocked at 3.2Ghz and has a boost clock of 3.5Ghz. Now, here is the important point. The lower clocks make it a little slower in games. If it had good clocks like Ryzen 3 1300X, it would definitely be the best of best but due to lower clocks it's single core performance does not match high-end Core i5's. Although, there is always an option to increase the clock to 3.7Ghz or more but to increase it up to 3.9Ghz you need to increase the voltage to around 1.40 V because it needs some heavy power at higher clocks. When I overclocked my Ryzen 7 1700X, my PC froze because of insufficient voltage which I kept at 1.35V but the problem is this: If you are a newbie and don't want to take risk, then it's better to keep the clocks at a maximum of 3.7Ghz or there will be a lot of problems and troubleshooting Ryzen is not easy at all. The bios tweaking takes time and hit/trial method.
So, clockwise, you have some disadvantage but because it's hyperthreaded it eliminates any possible bottlenecks and multitasking much easy. In gaming, you can expect somewhat equivalent performance to Ryzen 3 1300X and not to forget it also comes with a Wraith Stealth cooler.
[rwp_box id="4″]
---
AMD Ryzen 5 1500X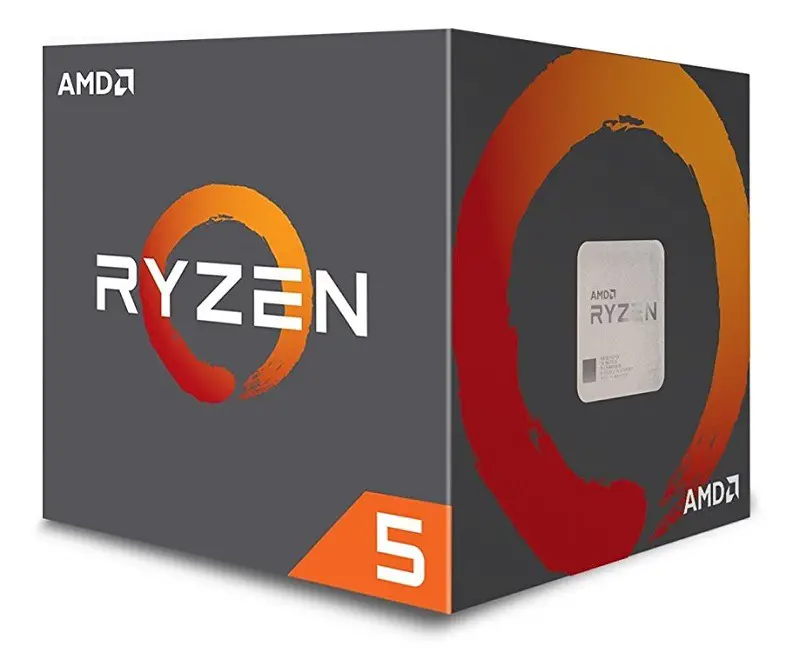 This one is last on this list and I am hoping that you were expecting one of the i5's to be on the list. I did not include any of these not even i5 7500 because of some reasons. The first one is that it's just a quad-core CPU with no hyperthreading with only 6MB of cache. The second disadvantage is the lack of overclocking. The i5 7600K costs above $200 and is the only CPU in i5 series that can be overclocked but i5 7500/7600 can't be. The third one is the cost. As the cost of Ryzen 5 1500X is almost the same, therefore, it's better to go with a quad-core hyperthreaded CPU that is even better than the Ryzen 5 1400.
This CPU has almost every spec similar to that of  Ryzen 5 1400 but it has double the L3 cache memory. So the total cache memory in it is 2+16= 18MB while that of Ryzen 5 1400 is 2+8= 10MB. This difference will be clear when you compare both of them in gaming and applications when you overclock them to the same clock. Out of the box, Ryzen 5 1500X is clocked at 3.5Ghz with a boost clock of 3.7Ghz which is much higher than that of Ryzen 1400. So, without overclocking it will definitely provide a better experience and better performance. As it's also an unlocked processor you can overclock it up to 4.0Ghz easily and it also comes with a different CPU cooler i.e., the Wraith Spire. Although, both the heatsinks are stock ones and there isn't any major difference.
As far as cost goes, it provides the same value as a 1400 but overall a better CPU to buy under $200.
[rwp_box id="5″]