Our $300 gaming PC has been the most popular among all the builds we have here for our readers and we try our best to provide you with the top choices you can afford for less money.
The $300 "Beginner" Gaming PC has fulfilled many gamers needs without breaking the bank and if you are new to this page, then consider bookmarking this before you leave so that when you check out all the other builds on different places of the internet, you can make up your mind before your purchase.
Right now, it's very difficult to build a $300 gaming PC with a graphics card, but going a little above $300 price tag, you can actually have a decent graphics card without compromising on your CPU power. Below I have listed all the parts you will need to complete your build and start gaming as soon as you are finished with your build.
Caution: The cost of the build can sometimes be way over $300 due to the unavailability of some parts.
$300 PC Parts List
Processor- Intel Pentium G6400 Gold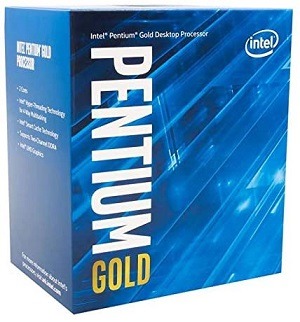 Due to the spike in prices of processors, I no longer recommend going with an i3 although previously I recommended i3 9100F as it was available for around $70 which is rare to find most of the times. But do not worry, we have the Pentium G6400 Gold edition that features 2 cores and 4 threads which is capable of playing almost every game without any bottlenecks with the GPU I have recommended in this post.
It is clocked at 4.0GHz which is awesome and is compatible with LGA 1200 socket. It will cost you around $60-$65 and will save you some money which will be required for the other parts. This I believe is the ideal choice for any budget build that can very well go with budget graphics cards.
Motherboard- ASROCK H410M-HDV/M.2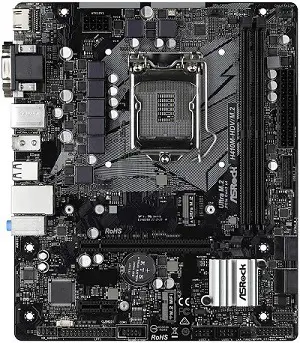 As Pentium G6400 is a locked chip, it's better to use it with a locked chipset that costs low and allow other components to be installed easily at the same time. H410 is the entry-level chipset and the one which costs lowest with the LGA 1200 socket. The ASRock H410M-HDV is a micro-ATX board that has an M.2 slot for fast NVME SSD and contains 1x PCI-E x16 slot for the graphics card, 2x DIMM slots for RAM, 4x SATA ports and other necessary ports at the I/O.
It also has an M.2 Wifi connector beside PCI-E x1 slots which will allow you to install an M.2 wifi for wireless connection and for peripherals connection, you will get 6x USB ports and 1x PS/2 port.
RAM- Patriot Signature Premium DDR4 4GB

Finding an appropriate RAM for a reasonable price is a difficult task and for this build, you can have two options: Either get a 4GB RAM module and save some money or invest $10-$20 more to get double capacity. For this build, I chose the Patriot DDR4 4GB stick which is clocked at 2400MHz and will do the job well.
This RAM module has timings as 17-17-17-39 which is ok and will be compatible with almost any H410 motherboard. Remember that this 4GB RAM stick won't be enough for every game but surely is sufficient for gaming on resolutions like 720p, 900p and can play most eSports games at 1080p properly.
Graphics card- Gigabyte GT 1030 OC 2G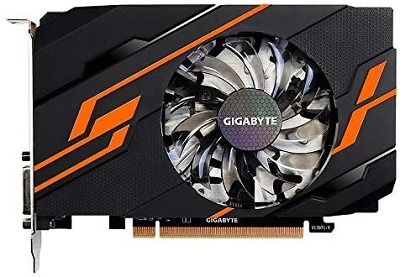 There are only a couple of graphics cards under $100 which can fulfill the gaming demands and many of them sometimes exceed the price tag of $100 which makes them unfit for building budget gaming rigs. In that case, I simply recommend going with an AMD APU like Ryzen 3400G but that increases the cost of motherboard.
So, for this build, under $90, you can get the GT 1030 that has 2GB of VRAM and can play most games at 1080p low-medium settings with 30-40 fps. If you want better fps, then you may lower down the settings to the lowest or you can scale down the resolution. This GPU is although not very ideal for high-fps gaming but is surely better than most APUs.
Storage- PNY CS900 240GB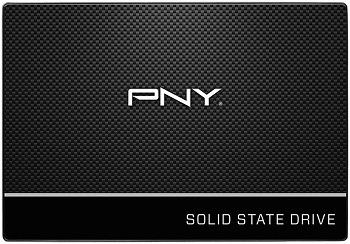 For storage, you can either have a traditional hard drive or an SSD. Currently, SSDs are cheaper but there is no doubt that hard drives still come with more storage capacity. The PNY CS900 240GB SSD comes for $30 while the Western Digital 1TB Green hard drive comes for a little above $30.
A SATA SSD is roughly around 3-5 times faster in transferring/copying files and provides around 500MB/s of transfer speed as compared to 50-150MB/s of the hard drive. Also, Windows booting speed increases dramatically and you will see your desktop icons in a couple of seconds just after turning On your PC whereas, with a hard drive, it can take easily from 1-2 minutes.
The only drawback will be the lack of enough storage. With a 240GB of capacity, you can carry a couple of games but you will need an additional storage device for storing more games if you like to store a dozen games at the same time and don't like to install/uninstall games frequently.
Power Supply-
Thermaltake Smart 430W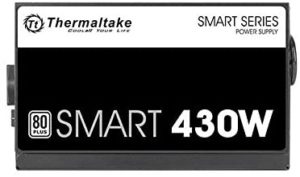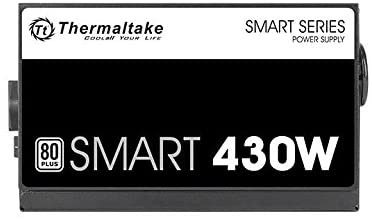 Currently, a lot of budget power supplies that are in the range of 400-500W are not available and some are more expensive than they used to be. While Apevia power supplies are cheap, mostly under $30 if you buy a 400-500W PSU but they aren't reliable and heat up very quickly.
Thermaltake's 430W Smart power supply will cost you $40 and will increase the builds overall cost but it's much more reliable1)https://www.overclockers.com/thermaltake-smart-series-430w-review/ and provides all the connectors for powering up your components. While the GT 1030 doesn't have any external power connector, if you ever upgrade to something like GTX 1660 or RX 5600 XT, you won't have to change your power supply, as this PSU has 2x PCI-E 8-pin connectors to provide sufficient power to graphics cards like these2)https://www.thermaltake.com/smart-430w.html.
It is rated at 80 Plus which means more than 80% of power efficiency most of the times and comes with 5 years of warranty.
Chassis- DEEPCOOL MATREXX 30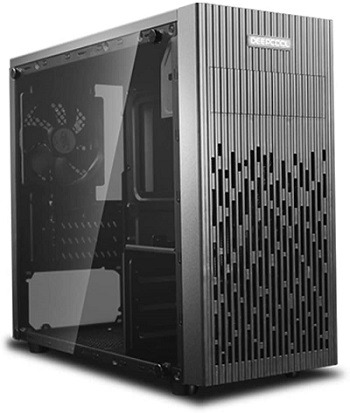 Finding a good chassis is a challenge but the Deepcool Matrexx 30 is the perfect fit for under $40. It is a Micro-ATX case that will support all of our components and besides that, it features a tempered glass side panel which makes it look premium.
It has a vented front panel for airflow and a pre-installed 120mm fan at the rear for exhaust. There are multiple routing holes for cable management and routing and it has a separate storage drives bay for installing hard drives and SSDs.
Moreover, the cutout on the motherboard tray is big so that when you install an aftermarket CPU cooler, you will find no problem in installing it.
---
Total- $340-$350
Why you should build your PC by Yourself?
This is the most important question for you and it's because if you waste $300 on a crap pre-built computer or on terrible parts without knowing, then you are gonna regret it for a long time. $300 is a low budget for building a Gaming PC, yet it's still your hard-earned money that you will lose forever. As not everyone is a millionaire on the planet, it's best to use this money logically and with reason.
There are several benefits of building your own PC. 7 of them are very obvious and must to know:-
The first one is that you get to know more about computers and stuff.
You get to know what components you are using on your PC.
Avoidance of wastage of money on parts that are although expensive yet perform poorly.
Developing knowledge on how to build your own computer that helps you to save money by not going to a PC shop.
Building a PC for your family members and friends increases your experience and gives a helping hand.
Most value out of money is achieved by investing in only those parts which are good.
By regularly building computers, you keep yourself up to date with the latest trends in the computer industry.
Recommended Peripherals
(Caution:- These will increase the overall cost of your gaming setup)
Monitor- AOC G2490VX

For a smoother gaming experience and for fast-paced games like CSGO, I recommend going with a 144Hz monitor. A 60-75Hz monitor usually costs around $100 and the AOC G2490VX costs $140 but features a 144Hz refresh rate and AMD FreeSync support which you will be going to enjoy as this build is using an AMD graphics card.
AMD FreeSync helps in removing the tearing in gameplay and syncs the refresh rate to the fps for cancelling any input lag you see on your screen3)https://www.amd.com/en/technologies/free-sync-faq.
Keyboard & Mouse- Havit Mechanical Gaming Keyboard and Mouse Combo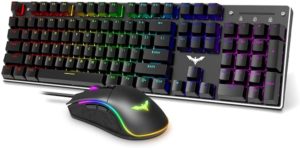 For this build, you most probably are going to use a cheap gaming mouse keyboard combo and most likely you are going to spend around $30 if not more. In this budget, most probably you will end up going with a membrane keyboard but Havit provides a spectacular combo for $35 that has a mechanical keyboard with custom blue switches and an ideal fps mouse.
Both the keyboard and mouse are using RGB LED backlighting and their effects can be changed from the buttons provided on them. These are more reliable than any $30 combo that contains a keyboard, mouse, mousepad and headset.
Mousepad- GGLTECK Large Gaming Mouse Pad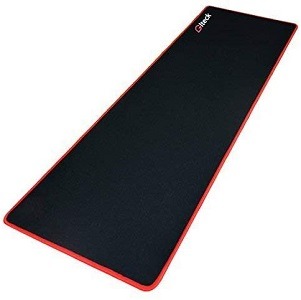 If you would like to invest in a good gaming mouse pad, then you should get a larger mousepad for good mouse mobility otherwise you can also get a cheap one if you are short on cash. This one is priced at $16 and lets you put both your keyboard and mouse on it and provides a better look to the overall gaming setup.
Headset- NUBWO Gaming N7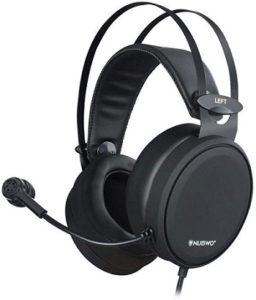 I have used a few gaming headsets from Nubwo personally and they are fine for gaming. They don't beat the branded headsets like Corsair HS60 Pro or HyperX Cloud II but for almost half their price, the sound quality is 70-80% similar.
Nubwo Gaming N7 features comfortable earcups and a noise cancellation microphone to interact with your friends or teammates. It can be used with PC, PS4, Xbox One or even with Mac devices.
FAQ (Most Asked Questions Answered)
How can I make a 300 dollar gaming PC?
To build a gaming PC you just need to know where each component is plugged in. I am listing down below where each part will go:-
CPU– It goes into the motherboard socket that is present in the middle of the board
RAM– Memory modules are to be inserted in the DIMM slots which are at the right side
CPU Cooler– This cooler is directly installed on to the CPU and each cooler has a different way of the installation which will be present in the CPU cooler manual itself
Graphics card– Graphics card uses the PCI-e x16 slot of your motherboard which is present below the CPU socket and is the widest slot you can have on a motherboard
Hard drive or SSD– These are not installed directly on to the motherboard but are connected via a cable. The ports are generally located on the right side of the board
Power Supply– This component has the cables which supply power to the motherboard and there are several connectors that you have to connect.
– 24 pin ATX power cord- This connector is inserted on to the 24 pin port on the motherboard
– 4 or 8 pin EPS power cord- This connector is for supplying power to the CPU and is inserted in the top CPU port which is present at the top left side of the PCB
– 6 or 8 pin PCI power cord- This connector is for powering up the graphics cards. A GPU may or may not have a port for using external power. If it does, then usually it ranges from a single 6 pin port up to 2x 8 pin ports.
If you want a complete guide on how to connect these, then download our guide for easiness in the building.
Can I upgrade to a better processor like Intel Core i7 9700K in the future?
Definitely. As the motherboard used in this build has an LGA 1151 socket that supports both 8th and 9th gen Intel processors, you will be able to put any 8th or 9th gen processor on it.
Will the Power Supply used in it be sufficient for upgrades?
Most of the times a 400-500W PSU is used in this build which is fine for a few upgrades like some more fans, CPU cooler, a storage device or a mid-tier GPU but if you want to upgrade to a better motherboard, processor,  high-end GPU, cooling solution and storage devices altogether, then you should definitely upgrade your power supply.
Is it cheaper to build or buy a gaming PC?
Generally, it's much cheaper to build a gaming PC than to build it. The companies that build a complete system include so many additional charges that the original cost of the build can easily go higher than 40% or at least up to 20% in general.
---
Let me Know!
I am sure there won't be a better option for components or peripherals that I recommended for this build which will give you the best value. Yes, there are some alternatives you can go for, but overall this is the best possible build for $300-$350. If you face any difficulty in building your PC or if you are confused about anything, you can put your comment in the comments section below.