This is the best $300 Gaming PC you will find today
For 300-350 dollars you can build a decent PC which can play all the games at 720p up to 1080p at medium settings. This is not a high-end build and you shouldn't be expecting to max out at 1080p.
As 2020 is close, the list of components here in the post is still the best you can find.
As many gamers don't have the budget to buy an expensive gaming system, it doesn't mean that they cannot play games with just 300-350 dollars in hand. In fact, some of the best casual games, as well as some graphically intensive games, can be run on this PC.
I have selected the best components for this build. If you build it in the right way; the way I am going to explain, then you don't have to worry about any possible bottlenecking. I have carefully chosen all the components in this build in order for it to be future proof when you upgrade it. As every year new processors and GPUs launch, it becomes difficult to always keep up with the latest PC hardware trend. So, the best approach is to see which components should we use so that we don't have to change each and every part when upgrading. This is what I did with this build and I named it "THE BEGINNER".
"If you want to learn how to build a gaming PC from scratch you can get my guide from Here."
---
Ryzen 3 2200G is the best choice for this Build!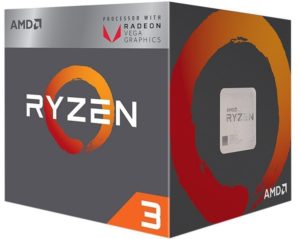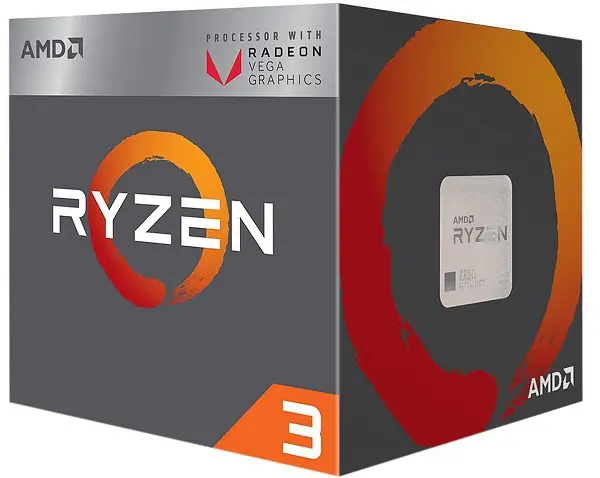 No matter what budget you have, Ryzen 3 2200G is the ultimate choice for any budget gaming build. It's the fastest APU for $80 which provides the best gaming experience with an integrated graphics. While getting a dedicated graphics card is still a better option, but for $300 gaming pc, it's right now not a wise decision to go for a dedicated CPU and GPU if both of them cost around $200 alone. Ryzen 3 2200G has Vega 8 graphics which uses system's RAM for graphics and as it is overclockable, you can easily bump up the graphics in your game after overclocking both its CPU and GPU.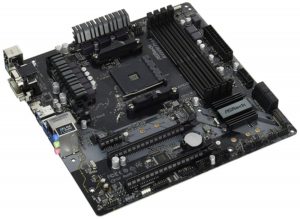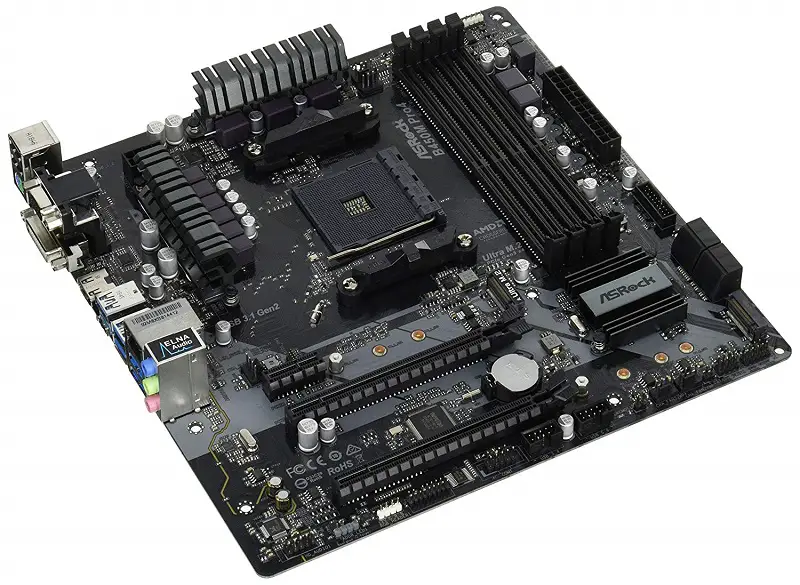 For various reasons I used to choose the cheapest motherboard for this build but right now it's fairly easier to get a good motherboard for a cheap price as some of the boards have become cheaper. For Ryzen 3 2200G, you should never go below a B450 chipset motherboard as the APU is overclockable and you won't be able to benefit from the extra performance if you just use a simple A320 chipset motherboard. This motherboard has a very good VRM with 6+3 power phases that uses doublers for better stability while overclocking. It can support up to 4 RAM sticks with up to 64GB of total RAM and features 2x M.2 slots for NVME SSDs.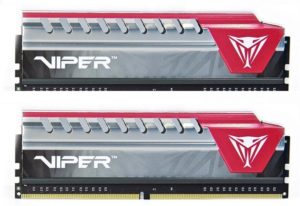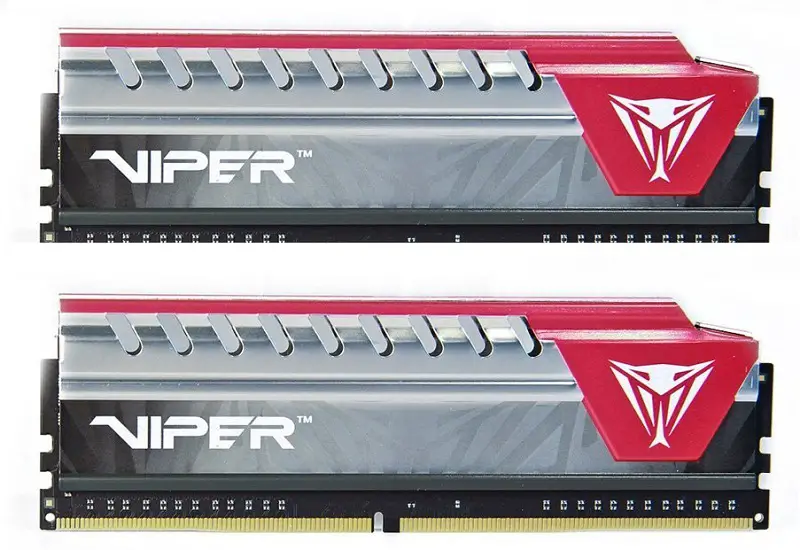 For RAM and storage, it's better to stick to 8GB of DDR4 RAM which will ensure that your system won't face any bottleneck while gaming and a 240GB of fast SSD will ensure that your operating system, as well as games, boot as fast as possible. As the prices of SSDs have gone very low, a 240GB of SSD costs half of that of a 1TB traditional hard drive. The best thing is that your total cost won't exceed our target that much. Previously I used a single 500GB SSD but right now the prices of other components have risen up which made the total cost higher, so I used this one instead. 240GB should be Ok for a few games and applications and you can upgrade to biggers storage anytime you want.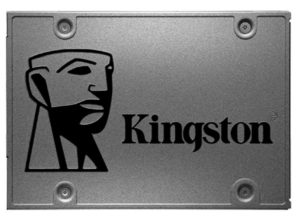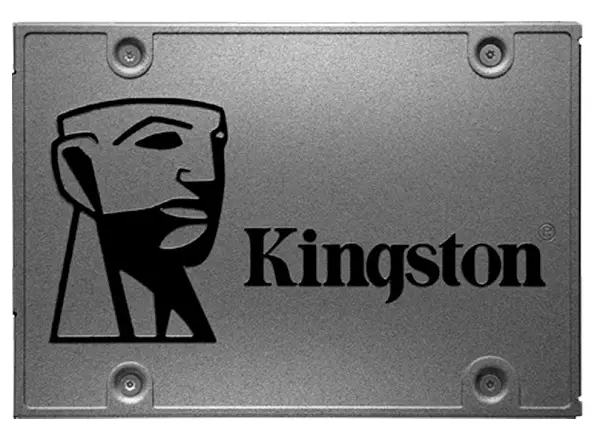 For powering the whole system, I recommend going with the Rosewill 450 Watts power supply that has got hundreds of positive reviews which is an 80+ power supply that will generate less heat and at the same time will provide reliable continuous power supply. It's very important to choose a good power supply for your components or you will risk your whole money that will mess up with your whole build at the end. This power supply has a single PCI-E 6 pin power connector that can power up a dedicated graphics card if you ever plan to upgrade your build. So, this power supply is a wise choice that doesn't exceed the expense and will be enough for future upgrades.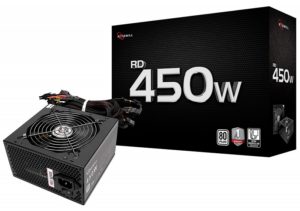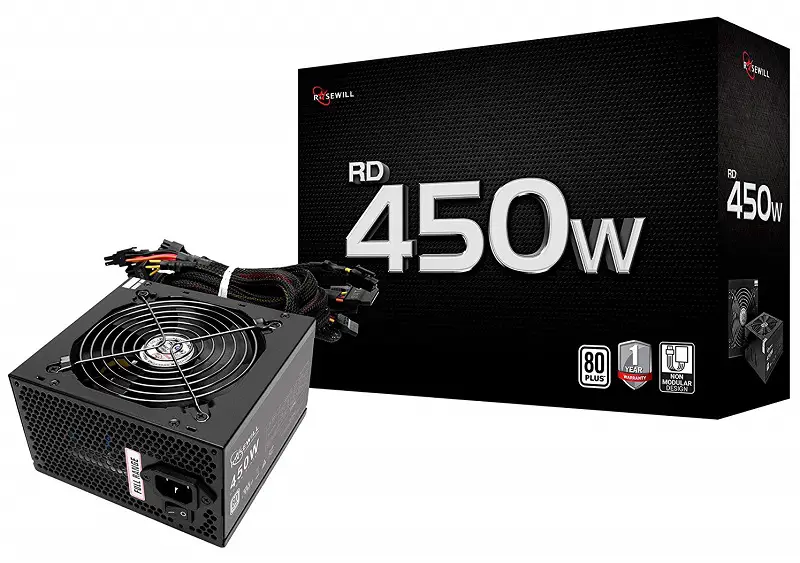 Lastly, for the casing, I chose the Thermaltake Versa h17 Black SPCC Micro ATX tower that has a full-length power supply shroud at the bottom that will ensure a clean build with hidden power supply, cables and hard drives. This case really looks sick from outside and from inside and is way better than the micro-atx cases I used previously for this build. It has enough room for a long graphics card, up to 4x 120mm fans and even for a 240mm radiator.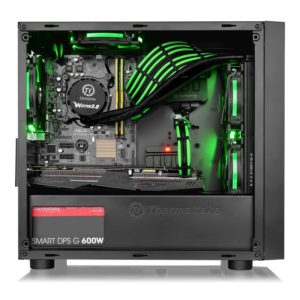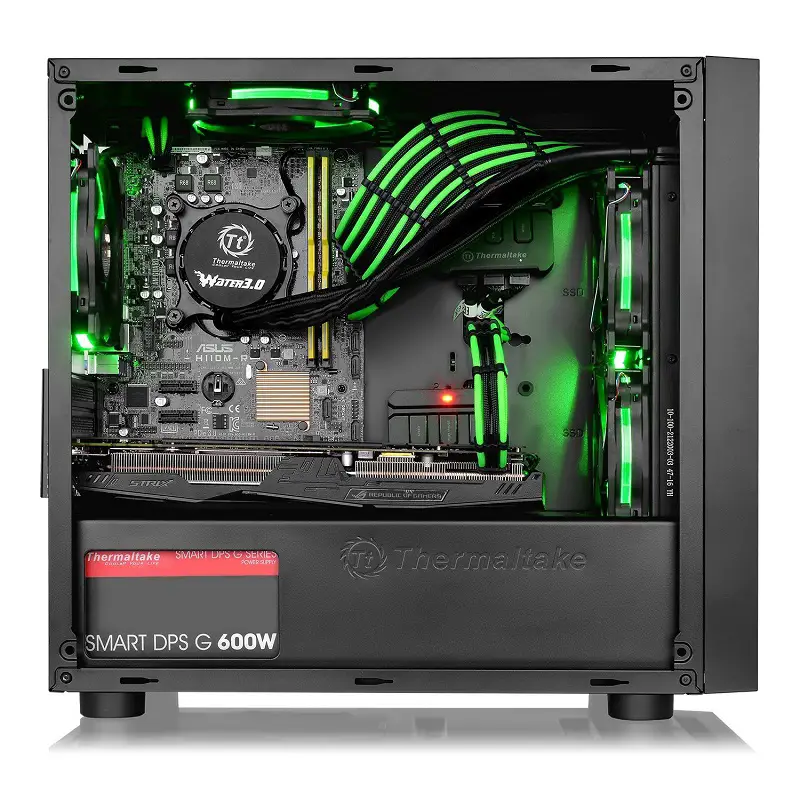 Conclusion
When you combine all of these components, I don't think there will be any better option for anything that I recommended will give you the best value for your money. Yes, there are some alternatives you can go for, but overall this is the best possible build you can get right now for $300-$350. If you face any difficulty in building your PC or if you are confused in anything, you can put your comment in the comments section below.
---
PARTS LIST
| Components | Images | Links |
| --- | --- | --- |
| AMD Ryzen 3 2200G | | |
| ASRock B450M PRO4 | | |
| Viper Elite Series 8GB | | |
| Kingston 240GB A400 | | |
| Rosewill RD450W | | |
| Thermaltake Versa H17 | | |
TOTAL~$306 (As of 18th Nov 2019)
---
Related: Best Cheap Gaming PC
Recommended Peripherals for this build:-
Monitor: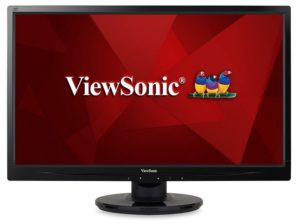 ViewSonic VA2446M: Check on Amazon
24-Inch Full HD 1080p (1920x1080p) 16:9 LED Computer Monitor with DVI-D, and VGA Inputs. 

10M:1 Dynamic Contrast Ratio; Two Built-In Speakers; Compatible with Mac, and Windows; ideal for both laptops and desktops; VESA mountable

3-year Limited Warranty
Keyboard/Mouse: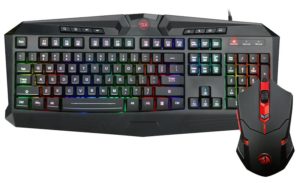 Redragon S101 gaming Keyboard/M601 Mouse: Check on Amazon
Keyboard: RGB Illuminated Redragon Gaming Keyboard: 

Mouse: Ergonomic Redragon M601 Centrophorus Backlit Gaming Mouse 3200 DPI (1000/1600/2400/3200 4 level DPI adjustment)

6 buttons, and an 8-piece weight tuning set (2.4g x 8). Durable smooth TEFLON feet and contoured body for ultimate gaming control. Quality ABS construction and two programmable side buttons
Wifi:
TP-Link TL-WN881ND wifi card: Check on Amazon
Easily setup a highly secured wireless link with WPS

Hassle-free installation

Seamlessly compatible with 802.11n/b/g products

Industry-leading 2-year warranty 
---
Have any doubts? Ask in the comments below