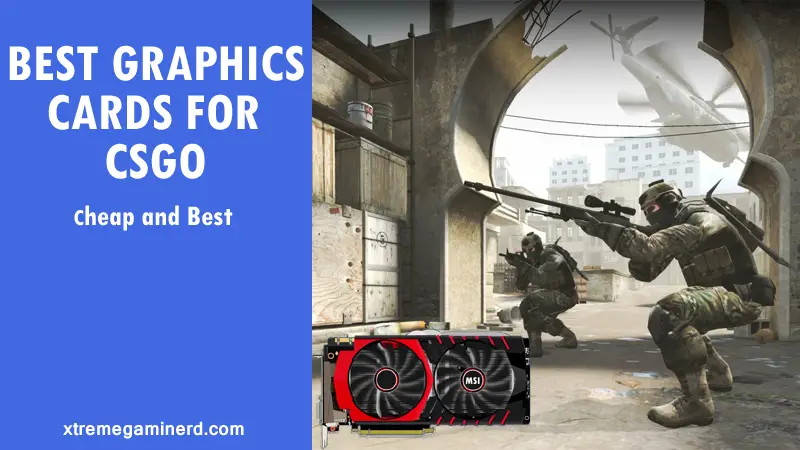 The game since the time when it got released in 2012 didn't slow down except for a couple of times due to the increase in the player base of PUBG and Fortnite. CSGO has proved itself to be the ultimate tactical fps game of all time which requires you to form a good strategy to either eliminate the enemy or plant/defuse the bomb.
From school time, we all have been playing counter strike and we are addicted to Global Offensive for several years with thousands of hours dedicated to master this game. This game just can't compromise on the fps. You may compromise on some graphical settings but getting low fps on it isn't like on any other game. You may not find a difference between 70 fps and 100 fps on a AAA title but you will surely find a lot of difference in CSGO. This thing gets good as the number gets higher.
Fortunately, the game doesn't need a very powerful gaming machine like the Witcher 3 or Battlefield V needs. All you need is a decent processor with at least 4 cores and a good budget graphics card to be make a fabulous CPU-GPU combo.
The Recommended Settings to play CSGO
While AAA titles are best with everything maxed out, this is not the case with CSGO. Even the pros don't use Very High settings in this game. Medium settings with some settings manually tweaked is recommended to get higher fps and at the same time gives you an advantage in the game. You don't want to play the game on a very high resolution to make your opponent's head look very small. So, make sure you turn ON only those settings which matter in the game.
Shadows should always be turned ON although not on the highest to let you know your enemies position if he is near. Anti-Aliasing is also recommended to be used for game to not look crappy while Texture Detail and Effect Detail should either be put to medium or low if you want more fps.
Texturing Filtering Mode although many people put it on Bilinear/Trilinear can be increased to more than that and V-Sync should always be switched OFF as it eats a lot of fps and makes your game's response time lower. Motion Blur is also recommended to be completely turned off as it creates a blurry effect when you move your aim quickly and may let you miss your enemy.
You can also check out the following video for advanced graphics settings if you care to get the maximum benefit from your PC hardware-
Best Graphics cards for CSGO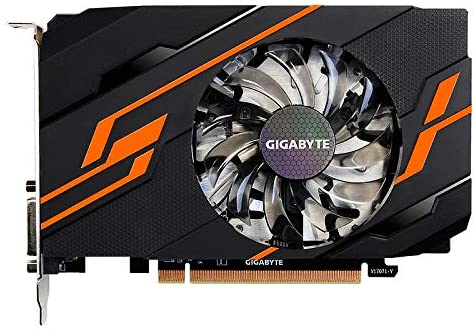 For a very low budget, GT 1030 is a fine choice for CSGO if you want to play on a resolution like 720p/768p or 900p but it can definitely play it on 1080p also. However, you will have to bring the settings down to Low to get an average of 150fps across the maps. Fps will vary in maps but will remain around 150 most of the times.
GT 1030 is a very affordable GPU under $100 that brings 2GB of GDDR5 VRAM along with a power-efficient operation that doesn't require you to connect an external power connector. Make sure you have something like a Ryzen 3 3100 or an i3 9100F at least with this graphics card to have the best possible price to performance ratio.
XFX RX 560 4G
(1080p Low, up to 200 fps)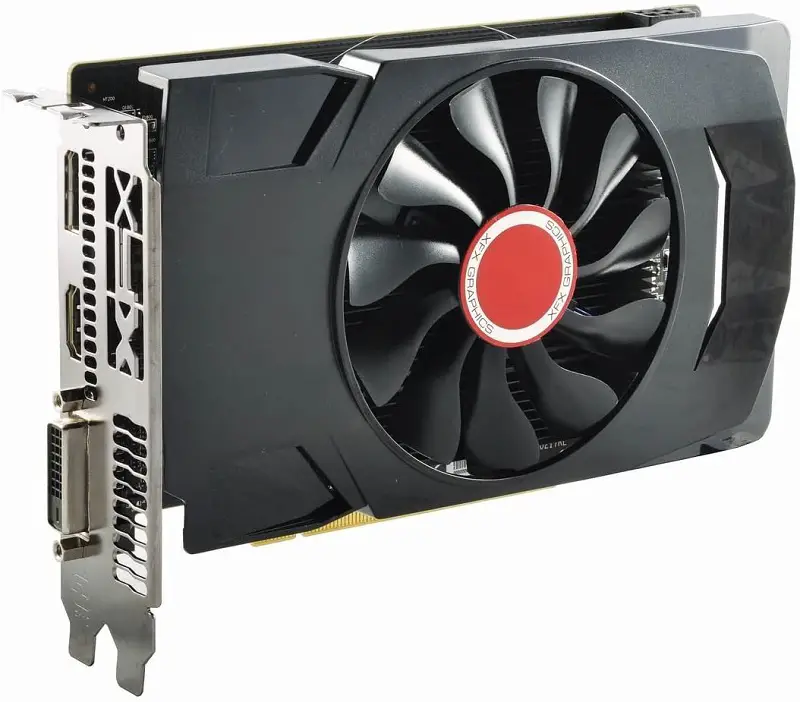 RX 560 is a step ahead and is definitely a better choice than the GT 1030 for CSGO. You can bump up some settings above Low if you want and you will get more fps than you would get with the GT 1030. The good thing is that it has 2GB more VRAM which will ensure that you don't get high dips in fps in graphically intensive areas.
This card is ideal for 1080p Low to Medium settings and you should get an average of 200 fps across different maps if combined with something like i3 9100F.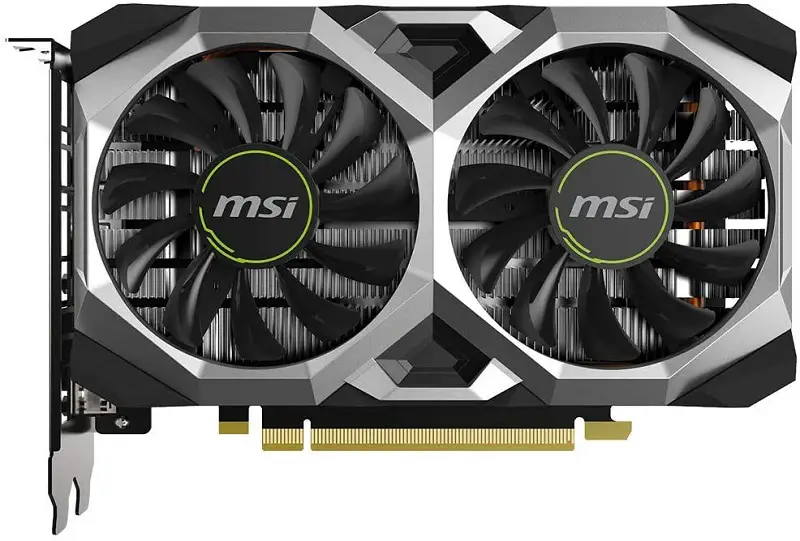 GTX 1650 Super is the best budget card you can get for CSGO and it can smoothly play any map with over 200 fps easily with settings set to Medium to High. The card is a beast for any game for 1080p High-Ultra settings and it's definitely good even for professional CS.
The card is the Super version of the original GTX 1650 with higher memory bandwidth and higher memory speed that results in significant improvement in gaming at the same cost. The card features 4GB of GDDR6 VRAM and is even ready for VR gaming. You can bump up the settings easily to Medium on 1080p and get roughly 250fps on an average on all the CSGO maps. You can go higher in graphics but it's simply not recommended except if you have a monitor that has a refresh rate lower than 240Hz.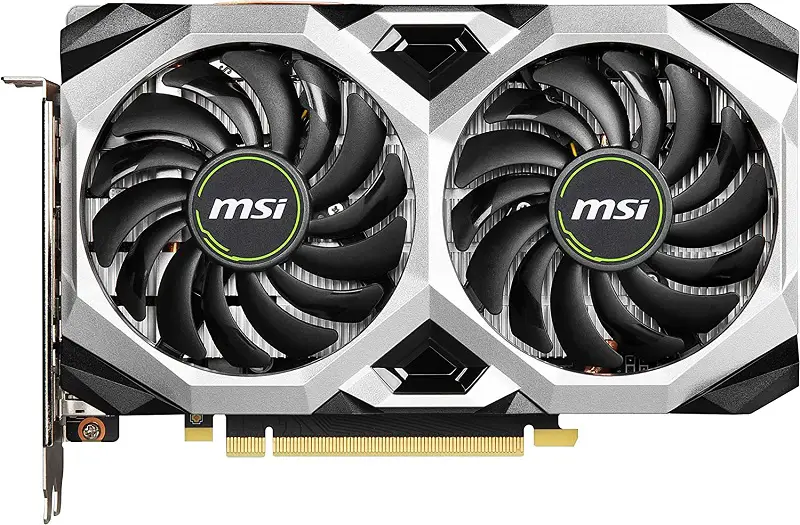 Although it's not cheap but it definitely is affordable than the RTX graphics cards and costs just 250 dollars giving you the ultimate CSGO performance you need for professional gaming. While one might consider going above it, the 1660 Super is all you need for the most performance in CSGO. You can easily get an average of 300 fps if combined with a good CPU like i5 9600K or Ryzen 5 3600. You can also go with i5 9400F if your budget doesn't allow you and you will still get 300 fps in most of the maps on High settings.
As I said earlier in the intro, it's not compulsory to play the game on High settings but rather Medium settings is best for CSGO for better gameplay and high fps. Even if you own a 240Hz monitor, there will be no problem as GTX 1660 Super will always keep your framerates above 240. The card has 6GB of GDDR6 memory which can even max out any AAA game at 1080p. So, if you really care about gaming from your heart, what are you waiting for? Just go for this one-time investment!
---
Monitor Recommendation
Now you have decided a graphics card from the list, it's time to get a monitor that will be best suitable for that GPU. It's important because if suppose you bought the GT 1030 and a 240Hz monitor, then you are doing absolutely terrible thing. You need to buy both in such a way that neither you lose any kind of gaming benefit and also you don't waste your money.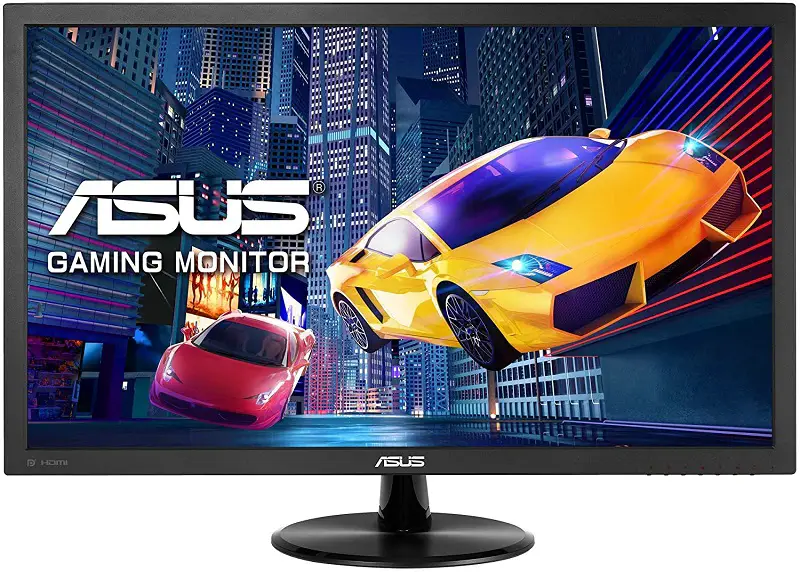 I don't believe that getting a 144Hz monitor is a good choice if you have opted for either GT 1030 or RX 560. If you have money for a 144Hz monitor after buying any of these two GPUs, then it would have been better for you to go with a GTX 1650 Super or a better graphics card in the first place.
For these two graphics cards, the Asus VP228QG 1080p monitor is the best match. Though you are not going to get benefit from high fps as the monitor features a 75Hz refresh rate, you can still play the game without any lag as the monitor provides only 1ms of response time that is very ideal for fast-paced gaming. This is a 21.5-inch gaming monitor that will be sufficient for playing CSGO at a tight budget and won't empty your pocket.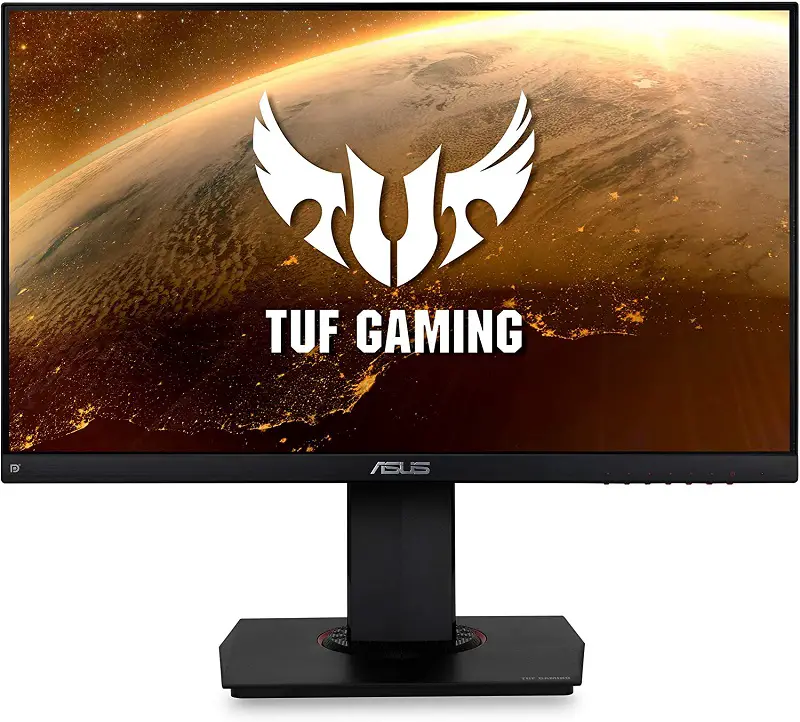 As for 1650 and 1660 Super cards, it's best to go with a 144Hz monitor. Though they can provide you above 240 fps consistently, the cost of 240Hz monitor is very high and I would only recommend a 240Hz monitor if you have a GPU like RTX 2070 Super. This Asus TUF Gaming monitor is a 24-inch 1080p TN panel display and has 1ms of response time.
The monitor also comes with AMD FreeSync which is although not compatible with the Nvidia cards but if you want to take the full advantage of Sync technology, then you can go with the VG278QR which is a 27-inch G-Sync monitor. It will cost you a lot more than the TUF gaming monitor I recommend. The TUF monitor will ensure that you game without any lag and your gameplay is buttery smooth. After using this monitor I bet you wouldn't want to downgrade to a 60Hz monitor.
Also, make sure to check our graphics card-monitor compatibility article to eliminate any kind of compatibility issues and if you want to speed up your PC for gaming in general, read these 25 ways to enhance computer speed.
Conclusion
Keep in mind that though the above-mentioned graphics cards are ideal for CSGO, you need to have at least a 4 core CPU in order to get to the fps mark mentioned besides the graphics cards. The CPU should also be among the latest generations. An Intel 7th, 8th and 9th gen processor would be Ok if they have 4 cores with or without hyperthreading but if you are going with an AMD CPU, then try to get at least a 2nd gen Ryzen CPU.
If you have any doubts, feel free to put your comment below!