It's not only necessary to check graphics card compatibility to your main system but also to check if your graphics card can be plugged easily with your monitor. Well, it's not just the connection but there are also some factors you should keep in mind to know how you can take full advantage of your graphics card and monitor at the same time.
Before you buy a new monitor or a new graphics card make sure you check the following things to take maximum advantage of your components.
Output ports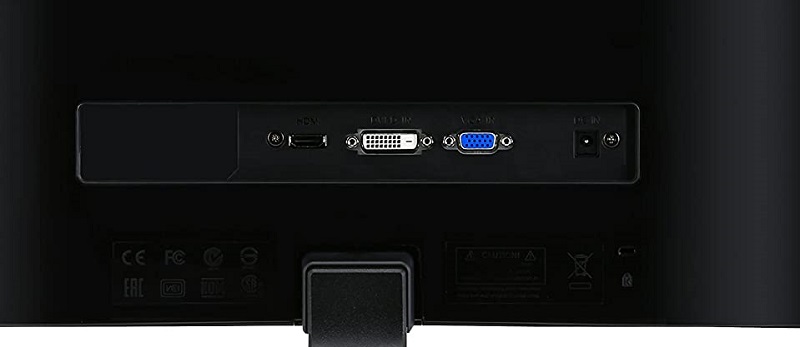 How to Check?
This is the most necessary thing to consider before buying a monitor or a GPU. If you have a monitor that is low-profile, the most likely it will have VGA port only or in some cases a DVI port also. Low-profile graphics cards will be fully compatible with such monitors as they also come with a VGA port and a DVI port.
A monitor will come with at least one display output port and the same goes for a graphics card. Nowadays, most of the monitors and graphics cards although will come with 2 or more ports.
It's compulsory to have at least one same port on both the components to make sure you buy the right combination.
A high-end monitor may or may not have a VGA port and the same goes for a high-end graphics card. Now as how many ports are there, following is a list which you should always remember:-
VGA
DVI-D, DVI-I
HDMI
DP(Display Port)
A brief explanation of each port
VGA
The port on the left side is a female VGA connector that is available on the monitor or graphics card while the one at the right is the connector on a VGA cable.
DVI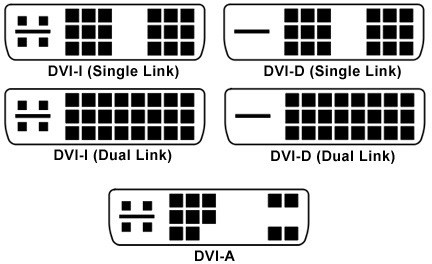 DVI is of two types and that too has two variations. One is Single link and the other variant is Dual link. The Double link DVI port has double the bandwidth support which supports higher resolution monitor with up to 1440p resolution while the Single link DVI port only supports up to 1080p resolution.
The two types are DVI-I which supports both the Analog and Digital signals while the DVI-D supports only Digital. They have some differences in the pin pattern. Most of the modern monitors come with Dual-link ports.
HDMI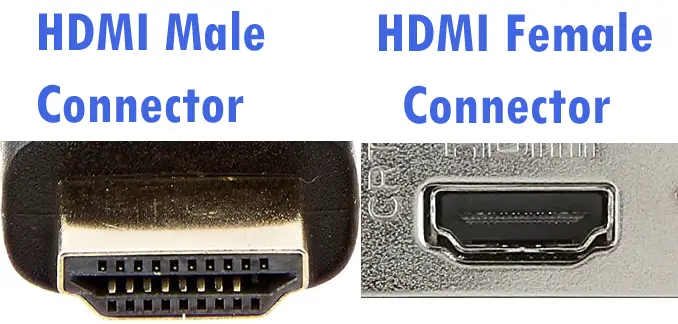 HDMI stands for High Definition Multimedia Interface which is better than DVI and supports higher resolutions and even Audio.
DP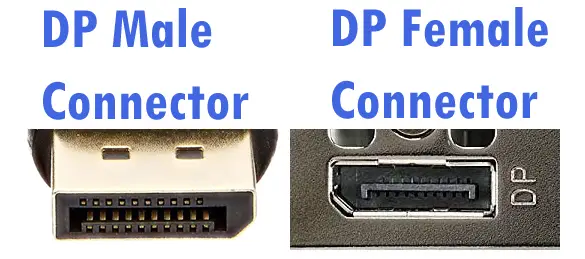 DP stands for Display Port and it is currently the best available display output interface that supports higher resolutions along with higher refresh rates. Nowadays, graphics card belonging to budget tier as well has high-end tier come with at least one Display port.
Related:- Graphics Card not Detected fix
Sync Technology
After you check the ports compatibility, it's time to check what type of monitor and graphics card do you have. Currently, there are two manufacturers of graphics cards. So, you get either an AMD or an Nvidia graphics card.
As for monitors, currently, we have AMD FreeSync monitors for AMD graphics cards and Nvidia GSync monitors for Nvidia graphics cards for Sync technology. Not every monitor has FreeSync and GSync. Only high-end monitors which are also high-refresh rate monitors are equipped with these technologies and they are expensive than non-Sync monitors. FreeSync monitors are generally cheaper than the GSync ones.
---
These RGB monitors are not only good in looks but also top-notch in providing a smooth gaming experience. Check out now!
---
Sync is the process through which your monitor tries to match the refresh rate to your fps to avoid tearing in gameplay. This makes gameplay very smooth.
If your monitor has FreeSync, then you will only be able to take advantage of it if you own an AMD graphics card and the same goes for GSync monitors and Nvidia graphics cards. They aren't interchangeable right now although Nvidia is said to be working on making the AMD graphics cards to work with Nvidia GSync monitors.
Still confused or facing problems?
Put your comment below in the comment section if you still have doubts concerning the compatibility of your graphics card with your monitor.