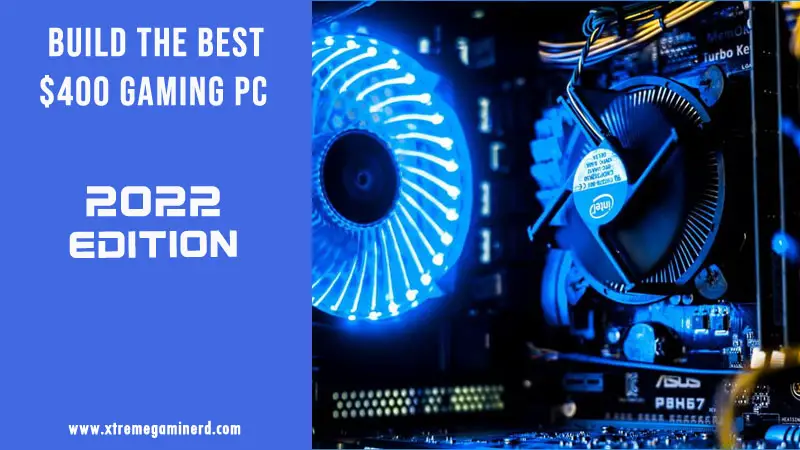 If you think you can get a decent dedicated graphics card for building a $400 gaming PC, then good luck! Chances are that you will either end up spending around $600 with a good budget graphics card or if you try to stick to your budget, you will get some garbage GPU that won't even run games at 1080p resolution.
A few years back it was comparatively much easier to get a budget GPU for a $400 gaming PC as there were many options in the $100-$150 range and every card could be bought for MSRP. While this can become reality soon, currently, there is no good option for less than $150. Therefore, I chose the parts wisely to avoid going way over the budget but at the same time selected only those parts which will ensure you get the highest fps possible for this price range.
Is a $400 gaming PC worth it?
Yes, of course! The $400 gaming PC I recommend building will play almost every available game at 1080p resolution. The performance and graphics quality won't be top-notch but it will satisfy your gaming needs properly. However, if you are thinking of maxing out games at 1080p resolution with $400 in your pocket, you are sadly mistaken.
Anyone who claims that you can build an amazing 1080p gaming machine with just 400 dollars using new PC parts is fooling you. In 2022, prices of some parts like graphics cards are really high which makes it almost impossible to get top-notch performance at 1080p but there are significant improvements in areas like CPU, Storage and RAM where you can have better options than ever before.
Now, without wasting any more time, let's jump into the parts list and the reasons to use them.
PROCESSOR
AMD Ryzen 5 5600G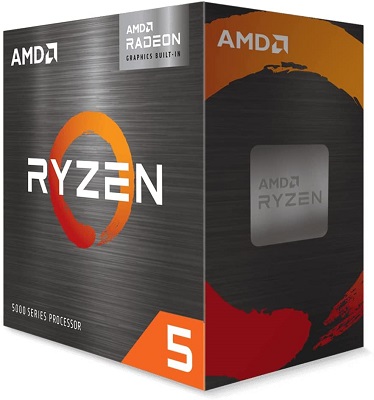 I always start the list with the processor as not only does gaming depend on it but how your system will work with other applications. Going through all the currently available options in Intel and AMD, only Ryzen 5 5600G could fit the budget and a decent price to performance ratio. Although it was launched for $260 initially, now it can be purchased for less than $200 in most retail and online stores. This CPU is the second most powerful APU on the Ryzen 5000 family and is also among the very few that are available to buy for your desktop.
It is based on Zen 3 architecture which is significantly faster than Zen 2 and provides up to 19% faster IPC performance. Ryzen 5600G has both the CPU and GPU inbuilt together which eliminates the need for a discrete GPU and therefore, saves the cost. I could have chosen the i3 12100F processor which is really impressive for around $120 but with a dedicated GPU, you are going to end up spending more than $500 easily. Hence, Ryzen 5600G for $50 more isn't a bad option considering that it comes with 6 cores and 12 threads that are adequate for gaming and non-gaming applications.
It comes with a 3.9GHz/4.4GHz base/boost clock speed and a TDP of 65W. It is also overclockable which results in a noticeable gain in performance and benefits much more through overclocking than other non-APUs. Both its CPU and GPU can be overclocked which will help you achieve smoother gaming performance in most titles. The processor is also bundled with a Wraith Stealth CPU cooler that will help maintain the temperatures without going to extremes.
GRAPHICS CARD
Radeon Vega 7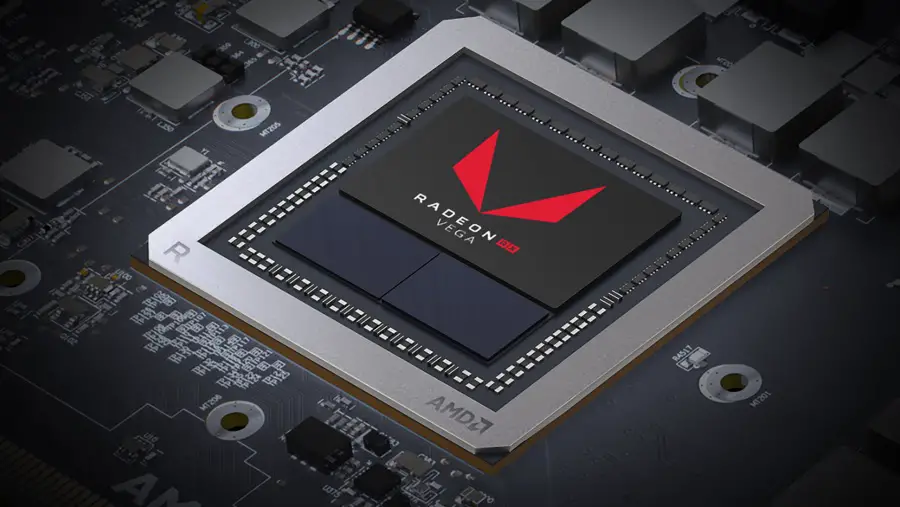 Radeon Vega 7 comes inbuilt on Ryzen 5600G and comes with 8 cores clocked at 1900MHz. Astonishingly, this clock speed can go way higher than you can imagine. While it is recommended to use an aftermarket CPU cooler for a strong overclock, if you can't afford one, then you can try some mild to intermediate overclocking to avoid thermal throttling.
Vega 7 is extremely powerful as an iGPU and is capable of playing almost any game at 1080p resolution on low to medium settings with 30+ fps. Every game is built differently and has a different requirement when it comes to GPU. Therefore, you can expect less or more than 30 fps taking into account the graphical settings you have set. In case you aren't satisfied, you can always set the iGPU frequency to more than 2000MHz. Many users are able to reach 2.5GHz which helps in around a 10% increase in fps which can make a noticeable difference when you are getting fps around 30-40.
If you overclock your CPU, GPU and RAM altogether, the performance gain is definitely going to be much higher than the stock settings. I recommend using Ryzen Master software to overclock all three components and saving a profile that loads whenever you boot your system.
MOTHERBOARD
Gigabyte B450 Aorus M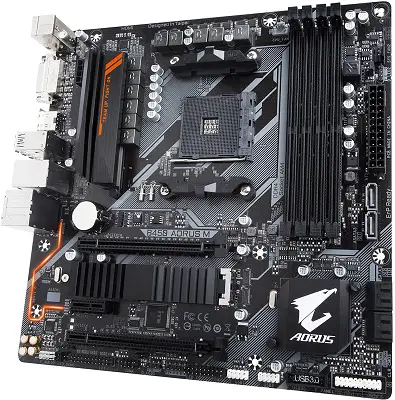 Choosing the motherboard for a budget build like this is much more difficult than for a mid or high-end system. You have to take into account the price, features, size, and compatibility before clicking the buy button. While the current and the latest budget AM4 chipset for overclocking is B550, motherboards with this chipset are really expensive that are going to increase the overall expenditure by way over 400 dollars.
Hence, I suggest settling down with a B450 chipset motherboard that will save $20-$30 more and honestly won't have any impact on the performance or compatibility. B450 Aorus M is a Micro-ATX motherboard that features a decent VRM with 4+3 phases that use doublers to achieve a total of 11 power phases for stable overclocking. These are cooled by a long heatsink and won't overheat when you apply mild to intermediate levels of overclocking.
It comes with 2x PCI-E x16 slots for GPU, 1x PCI-E x1 slot for other expansion cards, 1x M.2 and 6x SATA connectors for storage. At the I/O, you will find 8x USB ports in total and 2x output connectors for display including a DVI and HDMI. It has 4x DIMM slots for RAM and can accept up to 128GB of memory clocked up to 3600MHz which is really ideal for Ryzen 5600G.
RAM
Patriot Viper Steel Series 8GB DDR4
8GB of RAM is still sufficient for gaming at 1080p in most games. While a few games may require more than that, the bottleneck will be minimal. To obtain maximum possible performance, I recommend Patriot's dual 4GB RAM sticks that run at 3200MHz. Various tests have shown that 3200MHz to 3600MHz of clock speed benefits Ryzen 5000 APUs the most.
As the Gigabyte Aorus B450 M motherboard supports up to 3600MHz, this kit will be perfect for gaming. I also chose two sticks instead of a single 8GB module as dual channel results in faster performance. If you ever plan to upgrade your RAM, you will still have two more DIMM slots to use on this motherboard.
STORAGE
Kingston NV1 250G

Storing your games and applications is one thing but getting them opened quickly is another. While you can use any cheap traditional mechanical hard drive for storing games, it will take a lot of time to boot your games and OS. Therefore, use an SSD and more specifically an M.2 SSD which is several times faster than the hard drive and SATA SSD too.
M.2 SSDs come with different read/write speeds. As the transfer speeds increase, so does the cost. The Kingston NV1 250G here is fast enough to quickly load your Windows or any other operating system. It will also reduce the loading time in games saving much of your time. This particular drive runs at 1700/2100MB/s of Read/Write speed and provides 250GB of storage space to install your OS, games, and other stuff. It might not be enough for the long run but you can upgrade your storage with a SATA SSD anytime in the future.
POWER SUPPLY
Cooler Master MWE White 450W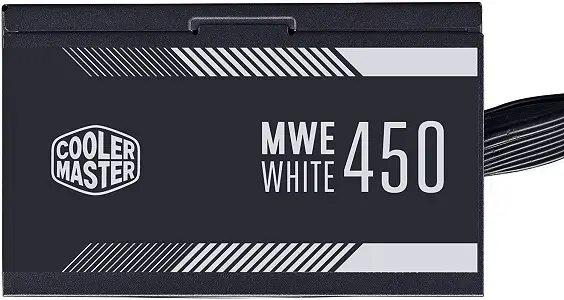 Power Supply is the most underrated and unappealing PC component but also as important as a helmet when you drive your bike. A lot of computers get physical damage due to faulty and crappy PSUs as they can't handle current/voltage variation from the socket. To ensure your computer's safety, you need a reliable power supply and generally, they are much more expensive than the silver ones.
To achieve both the tasks of protecting your PC components and reduction in the cost, get MWE White 450W from Cooler Master. This power supply comes with a lot of protection features and provides an 80+ efficiency rating that delivers stable voltage without generating a lot of heat. I have personally used MWE power supplies and I am totally satisfied with their performance as none of them failed no matter how much fluctuation was in the input voltage.
450W of capacity will also allow you to upgrade to a discrete GPU in the future or add additional fans, storage drives, RGB peripherals, etc. Moreover, this particular model comes with flat cables that are easy to route and manage inside your case.
PC CASE
Zalman T7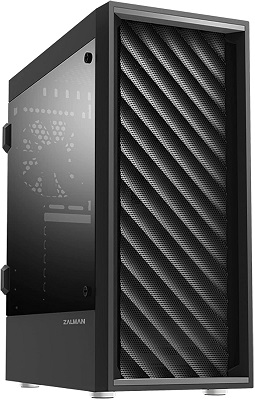 PC Cases come in different sizes and the most common are- Mini-ITX, Micro-ATX, and ATX. The selection of the case depends on needs such as component compatibility, airflow, portability, etc. With the current list of components, you need at least a Micro-ATX case. Only a handful of Micro-ATX cases are available for $50 but the Zalman T7 is also available at around the same price. However, the advantages are several.
It is an ATX tower that supports micro and ATX motherboards and brings more space inside to work with. Zalman T7 comes with a vented front panel having 2x 120mm pre-installed fans. This will bring enough air from the front to avoid any kind of thermal issues. For a neat build and cable management, it comes with a full-length PSU shroud that hides the PSU, storage drives, and unnecessary cable clutter perfectly.
The case can easily support standard-sized components which you can see through the tinted acrylic side panel. The case has enough clearance at the back to route the cables through the routing holes and has two more slots for SATA SSDs other than those in the PSU shroud. A lot of mid-tower cases don't come with such features at this price, and therefore, Zalman T7 should be the end of your search.
TOTAL~ $400-$430
---
UPGRADES
If you ever plan to upgrade this Gaming system, you can follow this guide to know what you should change or add. Upgrading should mostly be done in a way that you don't have to change your motherboard, RAM, storage, power supply, and case. You can upgrade your RAM, storage, CPU, and graphics card anytime and for this particular build, I recommend getting the following components to take the performance to next level.
CPU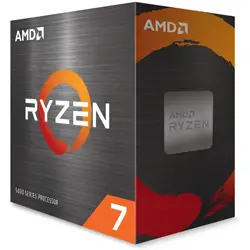 I believe Ryzen 5600G is enough for any type of gaming build whether you want 1080p gaming performance or 1440p. The only reason you should upgrade your CPU is when you know you have a requirement for a lot of multi-tasking and heavily CPU-dependent applications as well. For this purpose, you can go with Ryzen 7 5800X which features 8 cores and 16 threads. It is a non-APU, so you won't get any iGPU inbuilt. Upgrade it only when you can afford a dedicated graphics card.
Graphics Card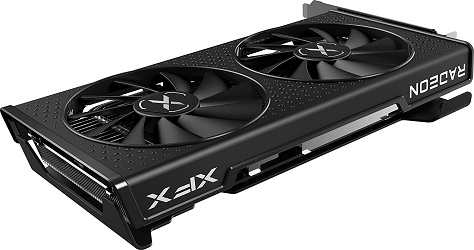 To improve gaming performance, upgrading your graphics card should be your first and foremost essential task. You can keep your Ryzen 5600G and upgrade to the Radeon RX 6600 XT. The reason for getting this card is a massive improvement in 1080p gaming performance and its cost. Currently, RTX 3060 and 3060 Ti are much more expensive considering the performance they bring to the table and 6600 XT is easier to find at MSRP.
RAM
Add 8GB more RAM to the system if you don't want any bottlenecks. This will not only eliminate bottlenecks at 1080p but on 1440p and 4K too. Try to get 2x 4GB sticks of the same model as the ones used to avoid any compatibility issues.
Storage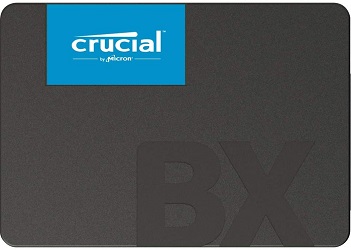 250GB storage won't be enough to store a lot of games and files. Consider getting an additional 1TB SSD when your budget allows. Make your 250GB as your primary storage for OS and software and install all of your games in the 1TB SSD.
Wifi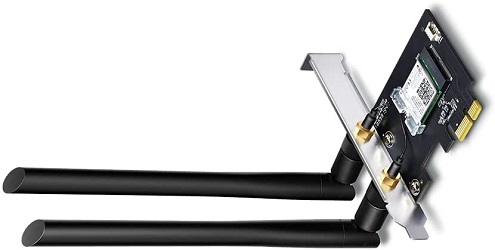 LAN connection is lag-free but not always easy as it requires you to get a long cable depending on the distance between your PC and router. A PCI-E wifi card is much more powerful and reliable than USB-type wifi. TP-LINK AC1200 supports both 2.4GHz and 5GHz bands that offer super-fast download speeds.
NEED HELP?
If you need any help regarding PC build or parts suggestions use the comments section below. I generally respond in less than 24 hours and will be more than happy to help.