Intel and AMD have different processor tiers in each of their series. The same is with the latest Raptor Lake and Zen 4-based processors.
Even though it is common and the most obvious thing to compare two processors from the same tier, sometimes a lower tier processor can outperform the higher tier processor in one or more areas.
Today, we will look at such a comparison between the Core i7 13700K and Ryzen 9 7900X which are considered high-end CPUs but the 7900X belongs to tier 1 while the 13700K belongs to tier 2.
We will compare them in Specs, Architectural differences, Compatibility, Gaming, Applications, Thermals, Power consumption, and lastly, Value for the price.
Specifications Difference
AMD has retained the core/thread count since the very first generation of Ryzen processors but Intel has dramatically increased it with every generation. Currently, we have the most amount of cores and threads on an i7 processor as you can see from the above chart.
Normally, a Core i7 didn't feature more cores than a Ryzen 9 CPU but this is where Intel stepped up its game. There are still a few things you should know before you jump to a conclusion based on the core/thread count. As 13700K features Performance and Efficient cores, they don't work similarly to the 12 cores on the 7900X.
8 Performance cores on the 13700K are similar to the 12 cores on the 7900X in the sense that they are mostly active during the intensive tasks while the other 8 Efficient cores take care of background tasks. So, unless we see the actual numbers in benchmarks, we can't favor one over another.
The other noticeable difference is the core clock speed. Efficient and Performance core son 13700K features different clock speeds and the max it can go up to is 5.3GHz on Performance cores while the 7900X can reach up to 5.6GHz without overclocking. Moreover, the 7900X features a significantly higher base clock than the 13700K.
Cache memory tells us a different story. Raptor Lake CPUs not only double the Efficient cores but also double their L2 cache memory and now we have 2X more L2 cache on the 13700K than the 7900X. However, the L3 cache is still significantly more on the 7900X.
Lastly, power consumption is again a big factor here which is by default more on the 13700K by around 49%. This, however, does not mean that they cannot exceed their maximum rated power consumption.
Sale
Architectural Difference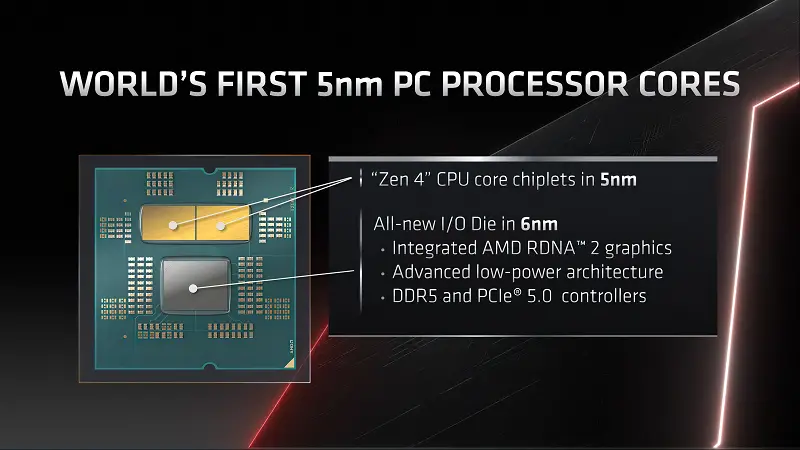 Comparing the architectures of Intel and AMD CPUs isn't a very useful thing but we can look at how both companies improved their new-gen processors compared to previous ones.
The i7 13700K uses an enhanced Intel 7 or 10nm processor node while the 7900X uses a smaller 5nm process node to become more power efficient. The 13700K uses a hybrid architecture that comprises Raptor Cove Performance cores and Gracemont Efficient cores which is similar to the Alder Lake CPUs but the Efficient cores have been doubled now.
The 7900X, however, uses a completely different AMD exclusive Zen 4 architecture which is a Zen 3 refresh with two chiplets for the cores and one for the I/O die. While the two chiplets are two CCDs(Core Compute Die) with 6 cores each manufactured using TSMC's 5nm process node, the I/O die is made on a 6nm process node and features RDNA 2 based iGPU which is the first time we are seeing on Ryzen CPUs.
Motherboard Compatibility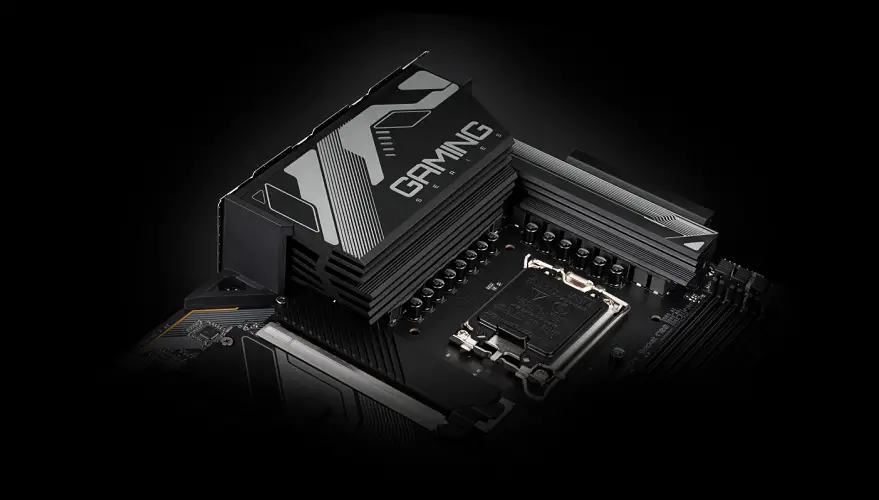 The motherboard compatibility is better for the 13700K as the LGA 1700 socket is one year older and features several chipsets under the 600 and 700 series. While LGA 1700 socket was originally released for the Alder Lake CPUs, Intel extended its support to Raptor Lake CPUs. However, it will end the LGA 1700 support with the Raptor Lake.
AMD launched a brand new AM5 socket for Ryzen 7000 series and therefore, Ryzen 7900X will have to use the AM5 motherboards that have only four chipsets right now in the market. These are the X670, X670E, B650, and B650E where the "E" stands for Extreme for more PCI-E 5.0 lanes.
Both 13700K and 7900X are overclockable and need unlocked chipsets to allow overclocking. AM5's all four mentioned chipsets allow overclocking while there are only two chipsets for overclocking the 13700K which are Z690 and Z790.
RAM Compatibility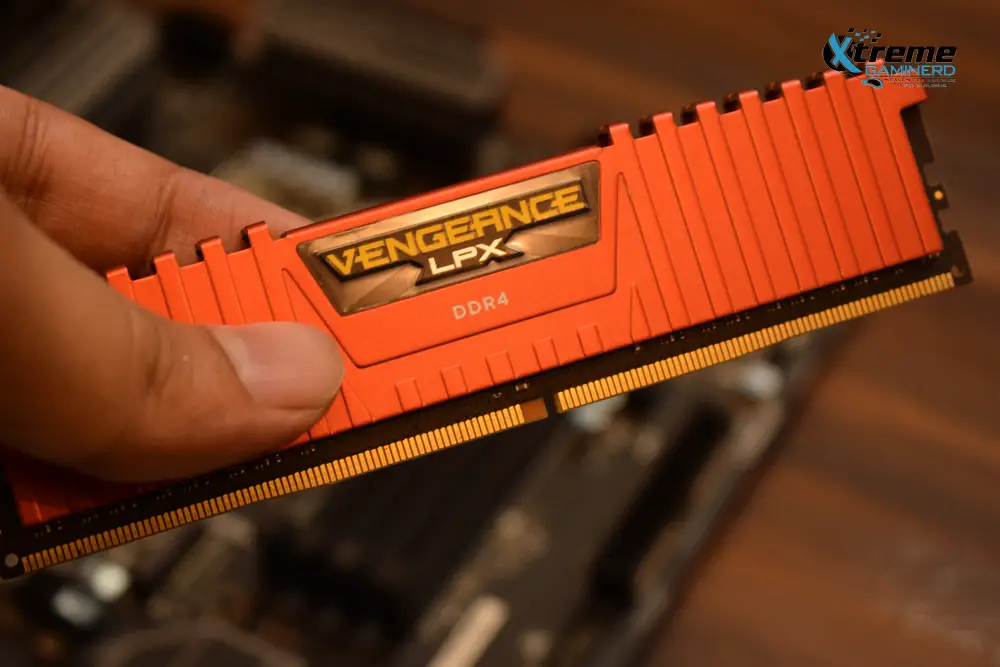 RAM compatibility also favors the i7 13700K as it is compatible with both DDR4 and DDR5 RAM types, unlike Ryzen 7900X which will only work with DDR5 RAM. AMD completely dropped the DDR4 support on the AM5 socket and while Intel also planned to ditch DDR4 support for Raptor Lake CPUs initially, it extended the RAM support at launch.
This gives the 13700K users the freedom to choose either of the RAM types and the less expensive DDR4 motherboards that will help the users in building less expensive computers. However, as a matter of fact, many users would try to get DDR5 as there is some good noticeable performance difference between DDR4 and DDR5 and the support for higher frequencies is higher with 13700K than Ryzen 7900X.
Gaming And Applications Performance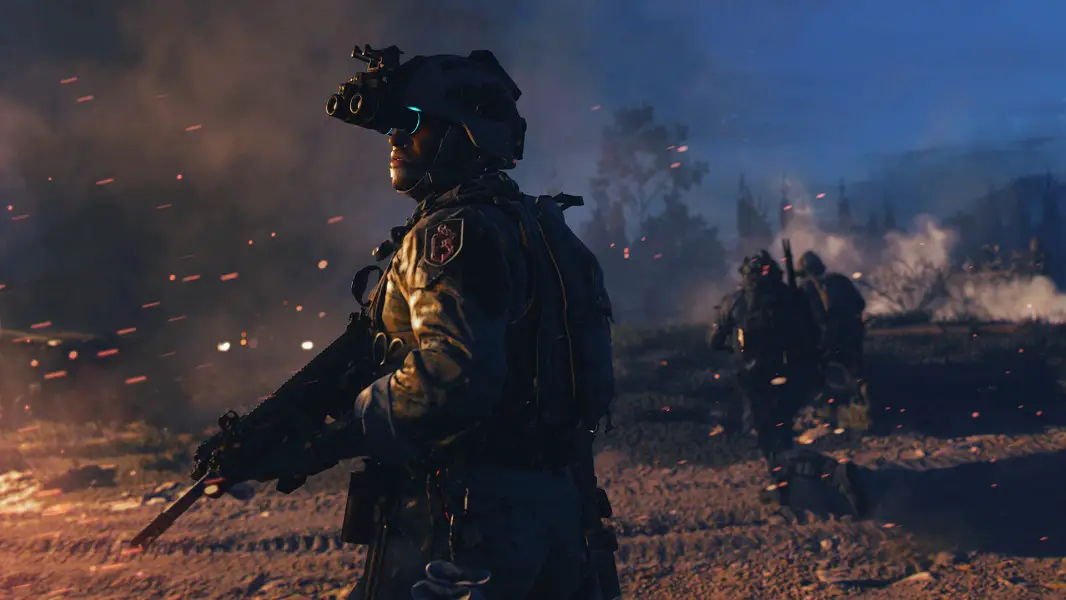 For a fair comparison between the CPUs, it is good to consider more than one source to take out an average of benchmarks because every review is prone to errors and inaccuracies. As theoretical comparison isn't telling us which one is better, we have to compare the real-world benchmark numbers in both gaming and CPU-dependent applications.
For getting the whole picture, we will be considering benchmarks from Gamers Nexus1)https://www.youtube.com/watch?v=-KbNz8966-I, Tomshardware2)https://www.tomshardware.com/reviews/intel-core-i7-13700k-cpu-review, Techspot3)https://www.techspot.com/review/2554-intel-core-i7-13700k/, and Techpowerup4)https://www.techpowerup.com/review/intel-core-i7-13700k/ that has many overlapping games and applications in their tests and we can then take out their averages to see which processor performs the best.
In gaming tests, except Techspot, the other three sources are getting higher fps with the i7 13700K. Even though the difference is hardly 4-6% across all sources, it shows that the 13700K is a little better choice for gaming . For some, this gap wouldn't even be sufficient to declare a winner as with high-end GPUs like RTX 3090 or 4090, the fps are already way too high to even notice this small difference.
In productivity tests, getting an average is a lot harder as each application works differently and while some are measured with respect to time, some are dependent on numbers. The tests show very interesting results and looks like there is a equal war going on with 13700K beating the 7900X in some tests and vice-versa.
The 7900X is 3% faster in Blender Rendering, 26% faster in Decompression, 3% faster in Adobe Premiere Pro, and 3% faster in Photoshop. The 13700K, on the other hand, is 2% faster in Cinebench R23 single-core and 5% faster in multi-core tests. Tests like Media encoding and Compression show equivalent performance .
Sale
Thermals And Power Consumption
Out of the box, the i7 13700K is already 49% more power hungry than the 7900X while both CPUs run super hot according to all the tests we have seen until now. Comparing thermal tests from two different sources will always lead to inaccurate results as the configuration, environment, and methodologies always differ from source to source.
We are therefore, taking Techpowerup's fantastic thermal chart like I do in other comparison posts. At full load using Blender and Noctua NH-U14S CPU cooler, the 13700K runs 8 degrees Celcius hotter than the Ryzen 7900X . In gaming, however, the temperature comes down to early 70s on both CPUs with 7900X running 3 degrees hotter .
In power consumption tests, using the same rendering software, the i7 13700K consumes up to 30% more power than Ryzen 7900X. It is still under the maximum TDP difference but as any other Raptor Lake CPU, the i7 13700K is really power-hungry.
Value For The Price
If we consider only gaming performance, then the 13700K performs 5% better than the 7900X for 30% less price considering the original MSRP. However, at the time of writing this post, AMD already slashed the official prices of all Ryzen 7000 CPUs with 7900X now costing at around $450.
Even at this point the 13700K outperforms the Ryzen 7900X in gaming but when we consider the productivity performance, the 7900X is a little ahead with its multi-core performance for $20-$30 more price but by consuming 30% less power.
In simple words, there is no clear winner here unlike our comparison between the i7 13700K and Ryzen 7700X because the specs, performance, thermals, power consumption, compatibility, etc. are so close that it boils down to the users needs.
Final Words
If you think you will be upgrading your processor in the next 2-3 years, go with the 7900X as the AM5 socket should stay for at least 5 years but if you want more cores and a little better gaming performance, then the i7 13700K is not bad either.
Intel Core i7 13700K
Reasons To Buy Core i7 13700K
Noticeably better gaming performance
DDR4 and DDR5 compatible
More cores and threads
AMD Ryzen 9 7900X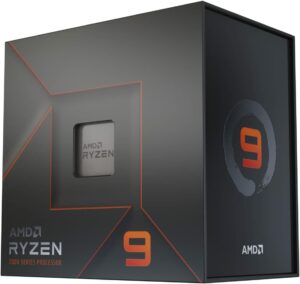 Reasons To Buy Ryzen 9 7900X
Faster multi-core performance
AM5 will last longer
Power efficient
Related: