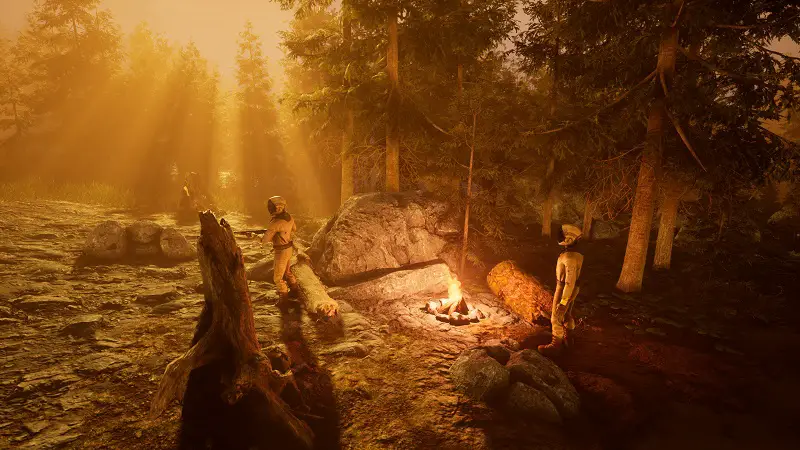 In Computex, Nvidia launched RTX 3080 Ti and 3070 Ti. With that Nvidia also added a few games to the Ray Tracing supported games list that will now take the advantage of this new technology for more realistic dynamic lights and shadows.
These games include Doom Eternal, RDR2, Rainbow Six Siege, The Ascent, DYING: 1983, Icarus, LEGO Builder's Journey and The Persistence. With that there are now over 130 games and applications that support Ray Tracing and DLSS.
Reflex for fast-paced games
Nvidia Reflex reduces latency in games resulting in frames appearing at the right time. This increases the advantage in competitive games and you see the enemy quicker. Out of the most popular 15 competitive shooter games, Nvidia now has a total of 12 that support Nvidia Reflex. The latest additions to the list are  Escape from Tarkov, CrossFire HD, Naraka: Bladepoint and War Thunder.
Viewsonic and Lenovo are also working to upgrade their G-SYNC monitors with Reflex Latency Analyzer support.
New RTX 30 series laptops by Acer and Alienware
Nvidia also announced gaming laptops that will use the latest RTX 30 series graphics cards. Alienware has launched x15 laptop that is ultra-thin and according to Nvidia, it is the world's most powerful RTX 3080 equipped sub-16mm 15-inch laptop.
Acer launched a 16″ Predator Triton 500 SE laptop that uses RTX 3080 laptop GPU and comes with third-generation Max-Q technologies.
For creators, HP brings a 14-inch and 15-inch Envy laptop that will come with up to RTX 3060 laptop GPU. Whereas Acer launched ConceptD series where ConceptD 3 features RTX 3050 or 3050 Ti Laptop GPU and ConceptD 7 and 7 Pro feature RTX 3080 and RTX A5000 laptop GPUs.
More gaming goodness
NVIDIA also launched a new Fortnite map called Titanium City, a 12 player Gun Game multiplayer free for all. Themed to celebrate the announcement and launch of the new GeForce RTX 3080 Ti graphics card, Titanium City features the new GPU as the map's backdrop, with all the action occurring around it. To play, load up Creative Mode in Fortnite and head to Map Code 1866-3511-4211.
NVIDIA, Valve, and the Linux gaming community are collaborating to bring NVIDIA DLSS to Proton – Linux gamers will be able to use the dedicated AI cores on GeForce RTX GPUs to boost frame rates for their favourite Windows Games running on the Linux operating system.  Support for Vulkan titles is coming this month with DirectX support coming in the Fall.