Gigabyte recently introduced a new power supply with a first-of-a-kind feature in it. The Aorus P1200W power supply features a full-colour LCD screen, yes and you heard it right. This is for the very first time, a PSU with a screen that does almost everything.
Will it bring any added advantage to your system? Well, it depends on how you plan to use it. The Aorus P1200W PSU can display custom text, GIFs, and also videos on its screen. If we are talking about PSU with a display, ASUS will be the very first one to feature it. But in the ROG THOR, there was a bit of limitation to what the screen can display.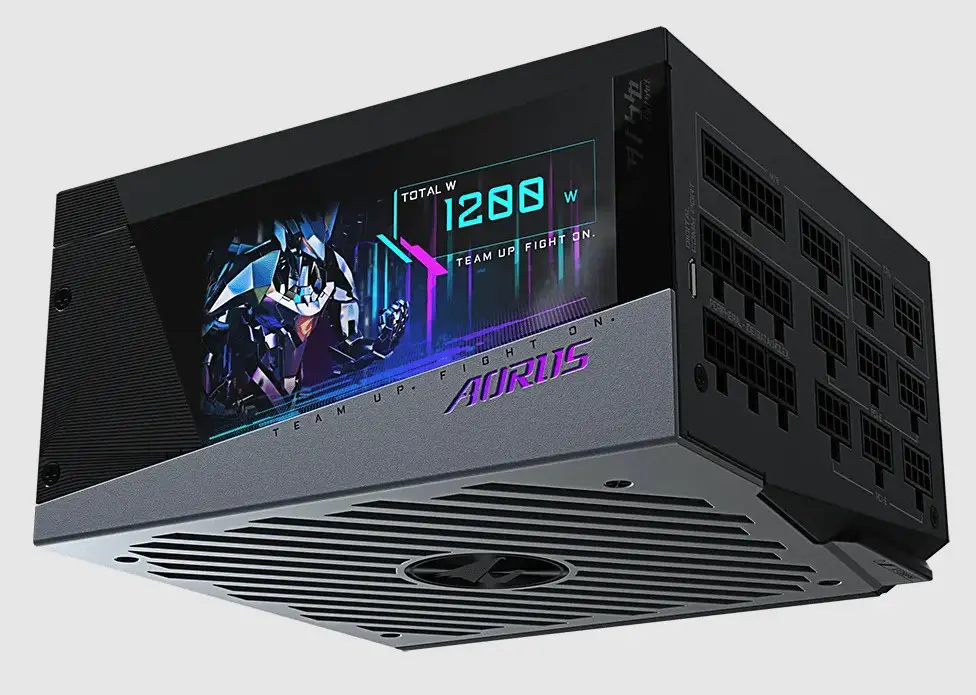 In the Aorus P1200W, technically you can even watch your favourite movie alongside many other things. In terms of performance, the P1200W features fully modular cables, 140mm fan, an input current of 15-7.5A, full-range input voltage, active PFC, and Japanese capacitors. Furthermore, it also offers a platinum rating. Therefore, it is definitely capable of running high-end systems.
Gigabyte also includes RGB illumination alongside the digital screen. Further, the Aorus logo can also be customized with the RGB illumination using the RGB Fusion 2. The power supply can fit any ATX case out there in the market.
But if you want to use a digital screen, you will need a case with a removable PSU shroud and a tempered glass side panel. As of now, Gigabyte hasn't provided any information regarding the pricing nor its launch date. Therefore, we need to wait a bit more to get information on those.