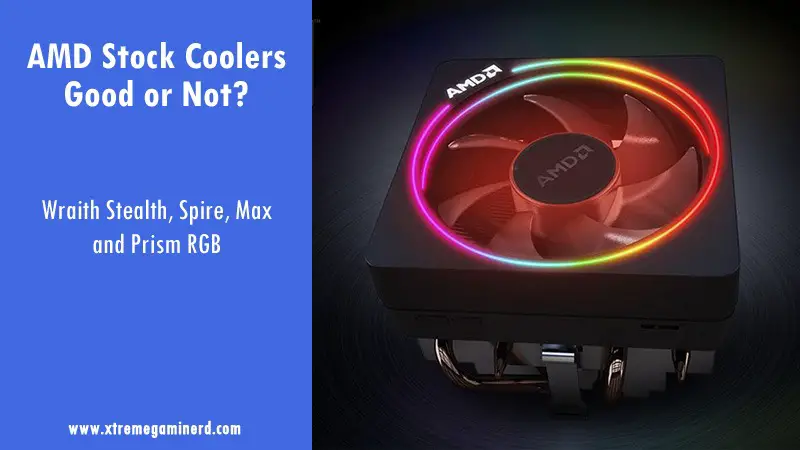 2021 is going to be a great year for every PC enthusiast as presently they are having a wide room for upgrading their system or if you are thinking that you will probably be going to get a new PC then this is indeed the right time to do so.
We have the latest GPUs from both AMD and Nvidia and also the latest Zen 3 Processor from AMD which are said to give quite the performance. Moreover, the latest Zen 3 processor comes without any stock coolers except the Ryzen 5 5600X. However, AMD has their own stock coolers that are designed specifically for Ryzen processors and can be procured separately.
However, are these stock coolers enough for these CPUs and to figure that out we need to take a close look at their specifications. Furthermore, there are four different variants of them that are available to choose from namely Wraith Stealth, Wraith Spire, Wraith Max, and Wraith Prism.
Wraith Stealth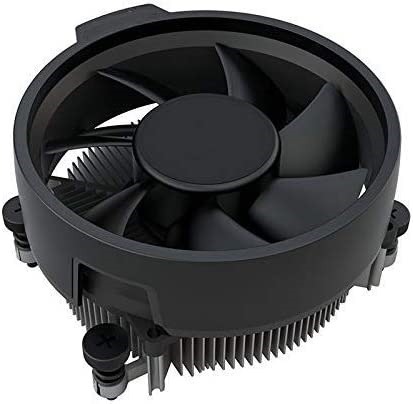 The Wraith Stealth is the most basic one to start with. It is currently priced at $19.99 and is the most basic cooler from AMD. It is a top flow cooler and is equipped with a 92mm fan with RPM ranging from 1200- 2500 with a max airflow of 100 m3/h.
Now coming to the performance, if you are only using a PC for your day to day work, and having the Zen 3 processors like Ryzen 5 5600X then it might be able to run things, but, if you are going to use your system for Overclocking or Gaming or even for some heavy task, it will be better to check out for alternatives.
Wraith Spire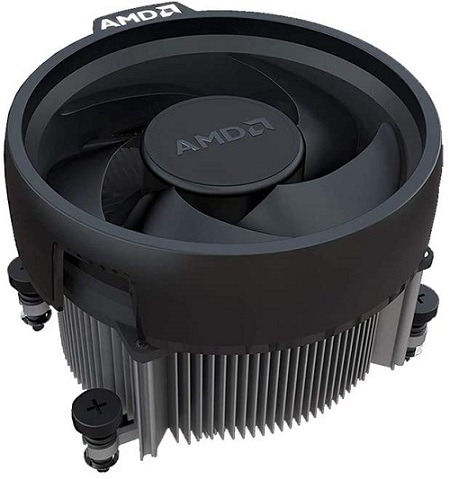 Wraith Spire is the next on the list and it is quite similar to the Wraith Stealth. The Wraith Max has the same design structure as the original Wraith Cooler. The Wraith Spire on the other hand is just a large heatsink without any heat pipes. Its got 24 aluminium fins and each fin is about 0.42mm thick.
Priced at $38.39, the Wraith Spire features a 92mm fan with pre-applied thermal paste and RGB illumination. But when it comes down to performance, then this cooler is not going to be enough if you are using your PC for gaming or some task with a high CPU usage. It comes boxed with the Ryzen 7 1700, but if you are going for the Zen 3 processor then this is not the best choice to opt for.
Wraith Max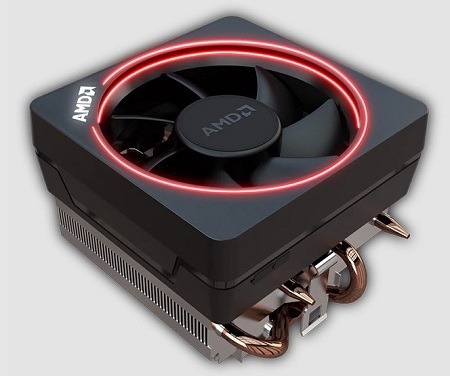 Wraith Max can be coined as the entry-level premium CPU cooler from AMD. The Wraith Max comes with 50 aluminium fins and each fin is about 0.33mm thick it's also got four 6mm heat pipes made out of copper. The Wraith Max is using a Cooler Master 92mm fan.
Priced at $60, the Wraith Max does better than that of the stock coolers that come with an Intel high-end processor, but again they don't come bundled with any processor except for the Ryzen 7 1700X and 1800X but if you are having the latest generation processor then they the Wraith Max won't be able to cool down the new ones if you are going to use them at their full potential.
Wraith Prism
The last one from the house of AMD is the Wraith Prism. It is a top-of-the-line product from AMD. It features direct contact heat pipes along with a switchable overclock and a quiet operation at just 39dBA. It comes in the box with the Ryzen 5600X and as well as bundled with every 3rd Gen Ryzen 7 and Ryzen 9 3900X desktop processor. The Wraith Prism is really the best that AMD has in their stock now, but if it comes with the latest generation processor then it might get a bit rusty if you are not having a proper air circulation system.
The Wraith Prism is priced at around $45, however, it is hard to get one currently. It comes with RGB illumination also.
Comparison
The Wraith Stealth, Wraith Spire, and Wraith Max will not be considered to be in the list of comparison with other aftermarket CPU coolers. The reason for that is quite simple. The latest generation of Ryzen Zen 3 processors is beyond the reach of those coolers even for day-to-day work. Hence, the best that can put up a fair comparison is the Wraith Prism. It is quite capable of maintaining the temperature of the CPU for day-to-day use case scenarios.
But if you are looking for overclocking performance and stability then, getting an AIO will be more beneficial. The Wraith Prism is a cooler capable of sustaining a TPD of 120. But when it comes to overclocking, then it does suffer a lot.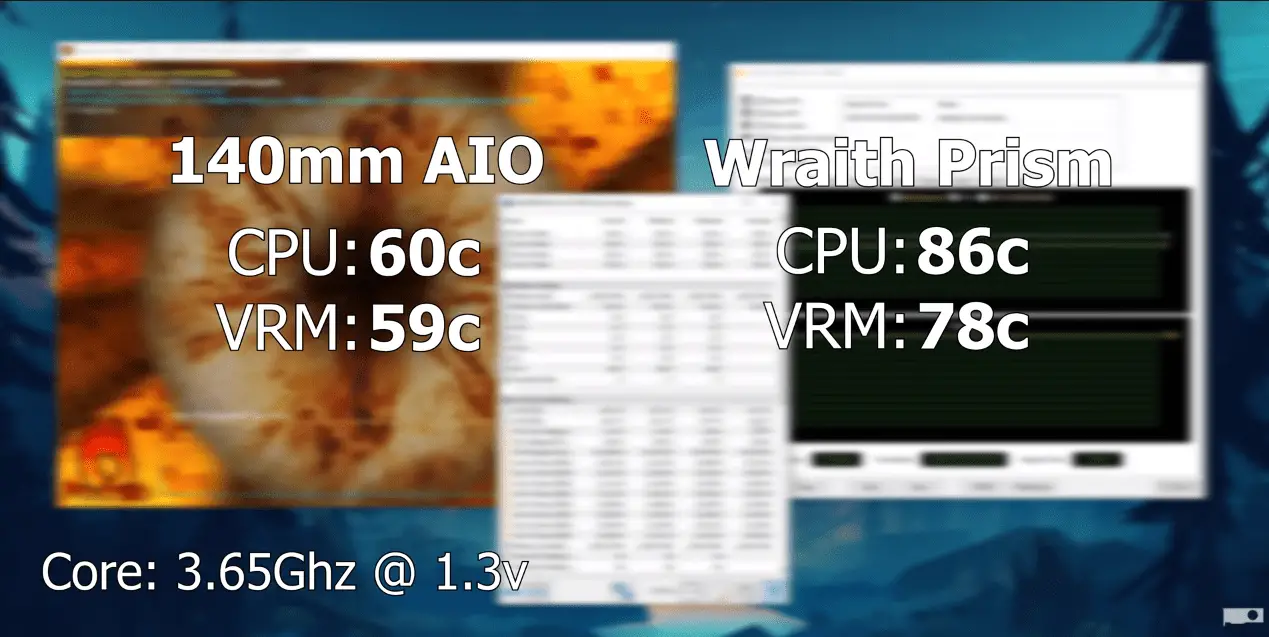 Here on a stress test as shown by Dawid Does Tech Stuff, the Wraith Prism was having a higher amount of thermal than that of the AIO. In certain cases, the type of CPU chassis will also play a significant role in terms of proper airflow. However, the Wraith Prism does quite awesome when compared with the same range of Air Coolers like that of the Cooler Master 212.
Therefore, having an AIO will definitely increase the overall room for you to play around with your CPU whether you are looking forward to overclocking it or even doing longer gaming sessions.
As you can see in the above chart when it comes solely to air coolers, then the Wraith Prism somewhat manages to stay similar in terms of performance with the rest of the air coolers, but if you are ok with expanding your budget to get a good air cooler like the Noctua or the Scythe Ninja 5, then you will definitely be benefited with the amount that you invested.
The Fact
Most of the Ryzen CPU coolers are coming in a price range of $50. Now the main thing will be the fact that are these coolers capable of providing the performance that is needed to keep things cool for the latest Zen 3 processor, and my best guess is that if you are going for heavy usage such as overclock or extensive gaming sessions then you will need to have a decent cooler. Nowadays most PC chassis feature tempered glass side panels which limit the proper airflow that also adds up to the cause to get a better cooler for your processor.
Therefore, if you are going for the Ryzen 9 5900X and the Ryzen 7 5800X then you need to think about the TDP which is 105W, and to keep things stable you need something other than that of the coolers mentioned above. There are many CPU coolers that come with a bit of extra pricing but will yield more performance when compared to AMD coolers.
Summing Up
If you are looking for the best option as a cooler that will help you with anything that you will be doing on your PC then it is strongly advisable to get some other cooler, it might cost you a few extra bucks but that will be quite up to the par with that of your Processor.