Laptops
Best gaming laptops with i5 10th gen CPU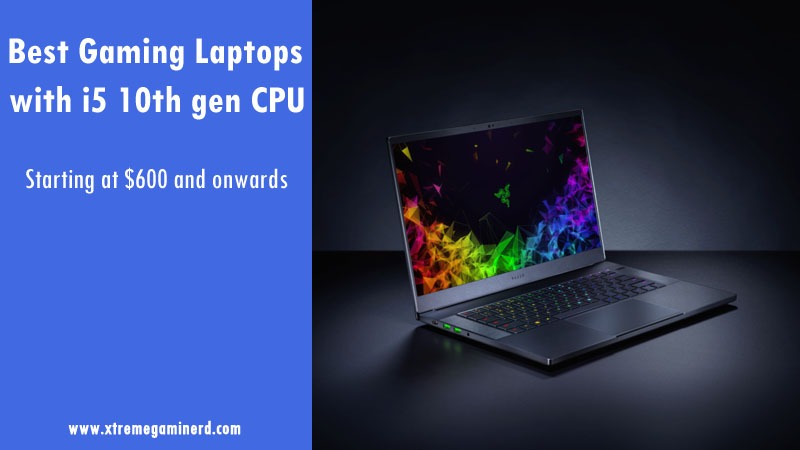 Gaming laptops provide better mobility than any type of gaming system and allow you to game wherever you like. Today laptops come with almost as much as power as a gaming desktop can provide. As AMD and Intel, both are at war continuously with providing the best gaming experience, gamers can choose any of this CPU manufacturer for their gaming laptop as both are good in providing great value for money.
The i5 is deniably the most popular gaming processor in Intel and with the 10th gen already out in mobile devices, it's better to get a gaming laptop with an i5 10th gen CPU that can handle all types of gaming and non-gaming tasks without breaking a sweat. Here, in this post I have listed the top 5 gaming laptops that start with $600 up to $1000 that use i5 10th gen processor and are capable of providing a decent gaming experience.
If you need suggestion or advice after reading the post, you can put your comment down in the comment section.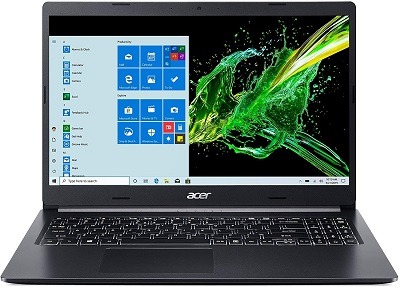 CPU- i5 1035G1 Display- 15.6″, 1080p, IPS, 60Hz RAM/Storage- 8GB DDR4 RAM, 512GB NVME SSD GPU- Geforce MX350 Wifi- Intel Wifi 6 AX201 802.11ax
---
For those who don't want to spend $1000 on a gaming laptop, here you have the Acer Aspire 5 A515 which will allow you to play games at 1080p with low to medium settings with the Geforce MX350 graphics card. This laptop although comes with an integrated graphics with a cost near to $500 but spending $150 on this edition will be better as Intel integrated graphics is no good for gaming even at a low resolution.
The MX350 features 2GB of GDDR5 VRAM that should be ok for medium settings in most games and will be perfectly fine for eSports games like CSGO, Fortnite, PUBG etc. I don't recommend going with high settings at all as the MX350 is an entry-level GPU which can't give you 60 fps but can give around 30-40 fps in most AAA titles on low to medium settings1)https://www.youtube.com/watch?v=T2FofC83-3o.
This laptop features an i5 1035G1 processor that has 4 cores and 8 threads with a boost clock of up to 3.6GHz and has a TDP of only 15W. It's not as powerful as the i5 10400H but surely not too bad to handle gaming and non-gaming tasks.
The laptop features 15.6″ IPS display that will be better than most gaming laptops for $650 and a backlit keyboard that will allow you to use the laptop in dark easily. Moreover, it has 8GB of DDR4 RAM that is enough for handling any task and a 512GB NVME fast SSD for speeding up operations.
Keep in mind that this is not the best laptop with the i5 10th gen CPU as it only costs $650 and you will need to spend more if you want a better graphics card. In case, you want better GPU than the MX350 but are willing to downgrade on the processor from 10th to 9th gen, then consider the Lenovo IdeaPad L340 15 which has a GTX 1650 with an i5 9300HF but with a non-IPS display.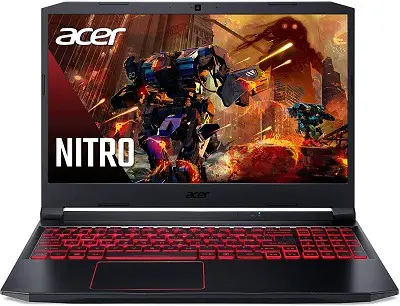 CPU- i5 10300H Display- 15.6″, 1080p, IPS, 144Hz RAM/Storage- 8GB DDR4 RAM, 256GB NVME SSD GPU- GTX 1650 Ti Wifi- Intel Wifi 6 AX201 802.11ax
---
Acer is among those manufacturers who provide the same specs in a comparatively lower price. The Acer Nitro 5 is already a well-known gaming laptop and the full model name of this laptop is what you can see from above. It features a faster Intel Core i5 10300H processor that features a higher base and boost clock speeds of up to 4.1GHz and has more TDP than the i5 1035G1 as it is more capable.
It features a GTX 1650 Ti graphics card which is superb for gaming at 1080p on high to ultra settings with 60+ fps as it is equipped with 4GB VRAM and has higher memory bandwidth, higher Cuda Cores, and higher clock speed.
There is 8GB of DDR4 RAM clocked at 2933MHz and a 256GB of NVME SSD which is although lower than what the previous laptop had but you can add one more SSD in it. Also, for gaming smoothly, you will get a full HD resolution IPS display that features 144Hz of refresh rate. This is probably the only feature I am recommending this over other laptops as this laptop comes with all of these features in just under $800.
Aesthetically also, it looks decent with the solid metal frame and Red LED backlit keyboard. Moreover, this laptop is also available with an i7 processor and other higher specs for around $1000.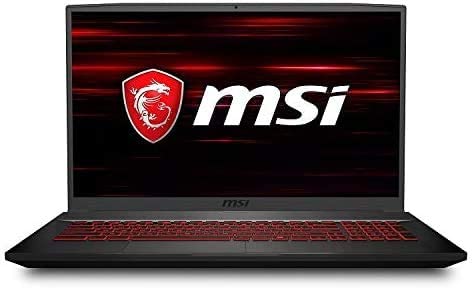 CPU- i5 10300H Display- 17.3″, 1080p, IPS, 120Hz RAM/Storage- 8GB DDR4 RAM, 512GB NVME SSD GPU- GTX 1650 Wifi- Intel Wifi 6 AX201 802.11ax
---
If your taste is a little bit different from others, then consider this MSI GF75 2020 laptop which is almost equivalent to the previous one in gaming but significantly differs in many features. Although it features the same i5 10300H processor, it has a different but slower GPU- GTX 1650 which is also capable of playing every game at high to ultra settings with around 60 fps. The downgrade is due to the increase of specs in different areas, here specifically the display screen.
The display features a screen size of 17.3″ which is definitely better than 15.6″ and has the resolution of 1920x1080p with a refresh rate of 120Hz. It's also an IPS display which is great for playing AAA titles with beautiful graphics and 8GB of RAM will keep care of it. For storage, you will get 512GB NVME SSD and an Intel Wifi 6 for wireless internet connectivity.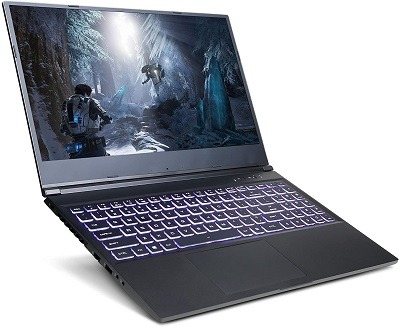 CPU- i5 10300H Display- 15.6″, 1080p, IPS, 120Hz RAM/Storage- 8GB DDR4 RAM, 512GB NVME SSD GPU- RTX 2060 Wifi- Intel Dual Band Wireless-AC 802.11 AC
---
CyberpowerPC is a well-known brand that sells pre-built PCs and having entered into the laptop market, it is getting good feedback from customers here too. The Trace IV Slim features i5 10300H CPU and a very powerful RTX 2060 graphics card that is significantly faster than the GTX 1650 Ti. As the laptop features 120Hz on 1080p resolution, you can actually get 120fps in almost every game as RTX 2060 is a very capable 1440p graphics card yet alone 1080p.
Other specs are also decent like 8GB of DDR4 RAM, 240GB SSD and backlit keyboard that makes it look slick. Its cost is $1000 which is decent for the GPU it possesses and it is in my opinion among the fastest if not the fastest gaming laptop under $1000. Also, there are several editions of this laptop where you can upgrade your processor as well as screen size for an improved gaming experience.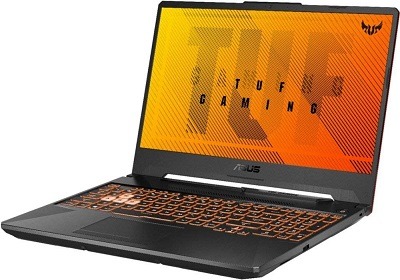 CPU- i5 10300H Display- 15.6″, 1080p, IPS, 60Hz RAM/Storage- 8GB DDR4 RAM, 1TB NVME SSD GPU- GTX 1650 Ti Wifi- Intel Wifi 6 AX201 802.11ax
---
In case you can't find any of the laptops mentioned above, you can get the 2020 edition TUF gaming laptop from Asus that features i5 10300H CPU with a GTX 1650 Ti. This laptop has all the good features which you would want but the reason why I don't recommend it over the above ones is because its refresh rate is only 60Hz which although is fine for many AAA titles but many fast-paced games won't be as smooth as they are on a 120Hz or 144Hz display.
The laptop though has some improved components like 1TB of SSD storage and 3200MHz 8GB RAM which is very beneficial in storing more games and better performance overall respectively. The look is also very lit with the TUF branded look and RGB LED-backlit keyboard which is not available in any of the above-mentioned laptops.