Laptops
Best gaming laptops with i5 10th gen CPU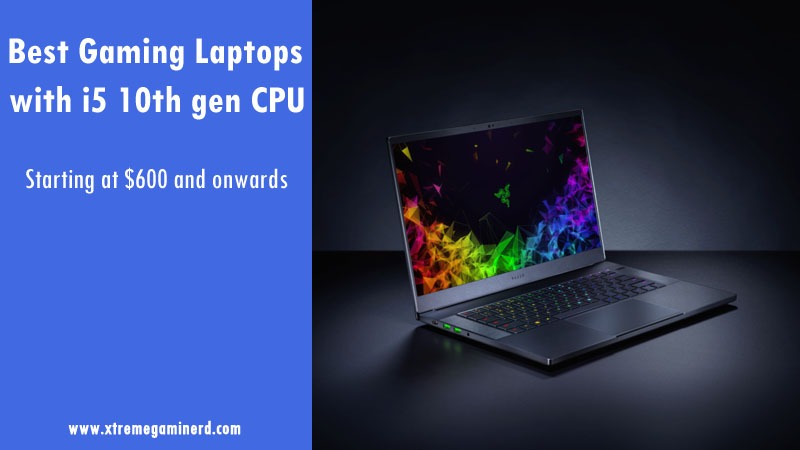 Gaming laptops provide better mobility than any type of gaming system and allow you to game wherever you like. Today laptops come with almost as much as power as a gaming desktop can provide. As AMD and Intel, both are at war continuously with providing the best gaming experience, gamers can choose any of this CPU manufacturer for their gaming laptop as both are good in providing great value for money.
The i5 is deniably the most popular gaming processor in Intel and with the 10th gen already out in mobile devices, it's better to get a gaming laptop with an i5 10th gen CPU that can handle all types of gaming and non-gaming tasks without breaking a sweat. Here, in this post I have listed the top 5 gaming laptops that start with $600 up to $1000 that use i5 10th gen processor and are capable of providing a decent gaming experience.
If you need suggestion or advice after reading the post, you can put your comment down in the comment section.