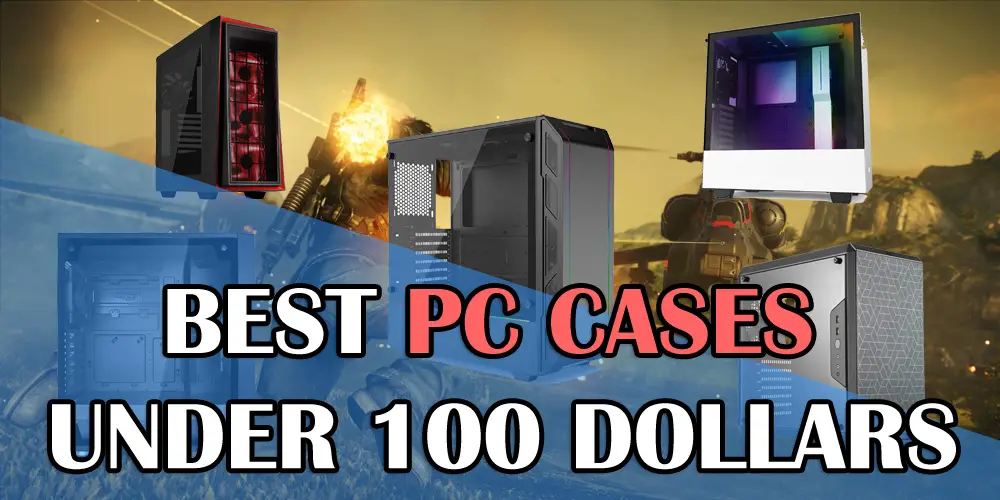 Introduction
The computer world is constantly getting upgraded every day and the demand for new components are also getting higher starting from new technology and all the way going to designs. When it comes to aesthetics many users tend to utilize the full potentiality of certain computer components without compromising their respective performance.
According to us when someone wants to build a PC, one of the main components that one must-have is a PC chassis. There are numerous PC chassis in the market to choose from if you are not having a fixed budget for it. However, if you are having a budget then the choice might get narrowed. Thus, in this topic, we will list out the best PC chassis that one can get for 100$.
---
Fractal Design Meshify C[Editor's Choice]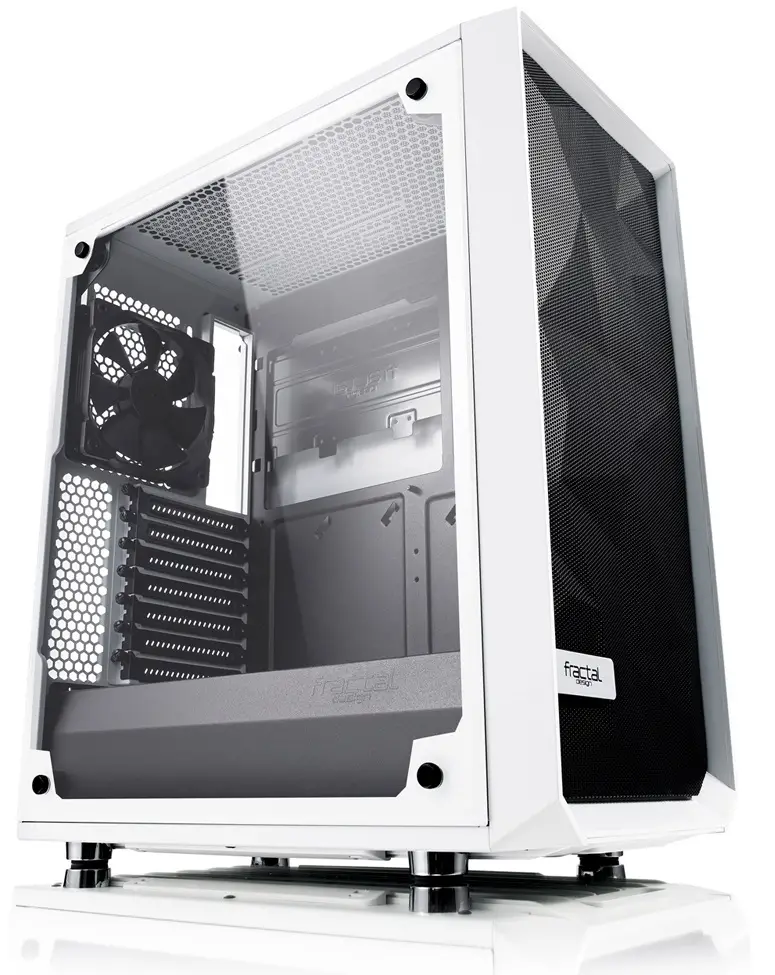 Our first pick in the 100$ PC chassis category is none other than Fractal Design Meshify C. Fractal Design Meshify C is the best mid-tower case in all aspects, particularly in airflow. The front angular panel makes the airflow superior to the standard cases and the support for radiators and fans makes it very good for cooling.
The Meshify C is made primarily of solid steel components, along with some plastic components too.  The front I/O offers two USB 3.0 ports and Audio jacks along with a power and reset button. The Meshify C comes with two pre-installed performance Fractal Design Dynamic 120mm fans, one in front and other in the back.
The top panel has an easy to remove magnetic dust filter along with a large dust filter in the bottom that spans the entire bottom portion of the case. The case has enough room for long graphics cards, tall CPU coolers and contains a full-length PSU shroud.
The Meshify C offers great potential for such a low price segment, it offers excellent balanced performance. It is currently priced at 89.99$.
---
NZXT H510i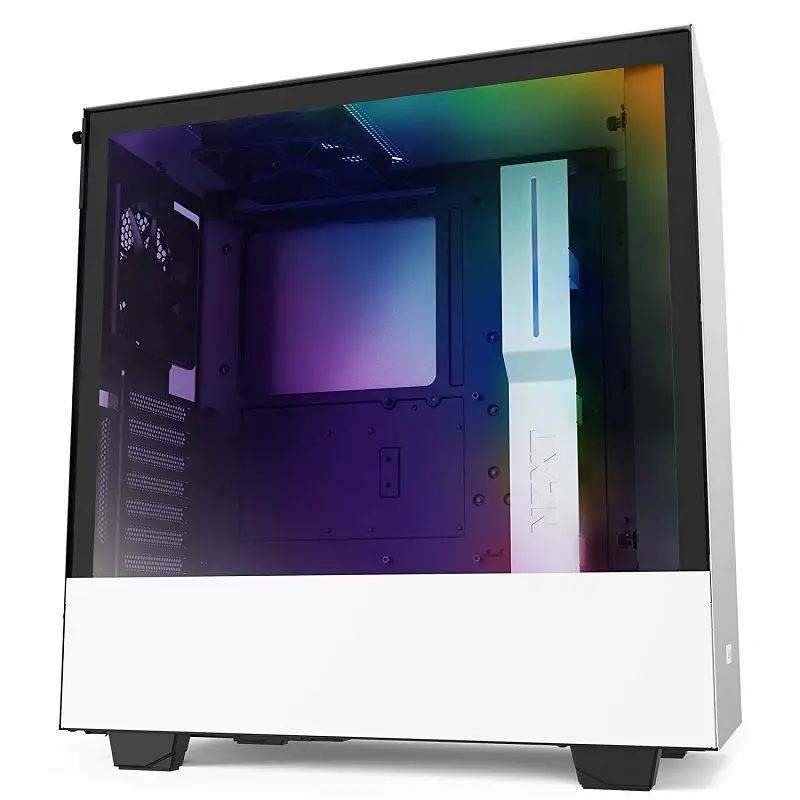 The next in the line up is the H510i from NZXT. The H510 is a compact mid-tower ATX case looks stunning and is an excellent value, making it the ideal case when you want a small-footprint ATX case without sacrifice. Priced at 99.99$ it brings along many features.
It brings along nice airflow, removable radiator mounting bracket, flush tempered-glass window, multiple fan filters, vertical GPU mount, and a front panel USB-C connector. The H510i also includes the NZXT Smart Device V2.
The front panel makes it easier than ever to connect smartphones, high-speed external storage, and the latest peripherals to your PC with the help of USB 3.1 Gen 2 USB-C type port. The NZXT Smart Device V2 powers the built-in RGB light strips and case fans.
---
Phanteks ECLIPSE P350X
The new Eclipse P350X is a compact case designed to provide high performance along with nice aesthetics to your PC build. It offers high airflow along with compatibility for E-ATX motherboards along with nice support for liquid cooling making this case ready for high-end system configuration.
Priced at 69.99$, the Phanteks ECLIPSE P350X comes with tempered glass side panel, dust filter, Digital RGB control superior airflow, and nice cable management which makes it an obvious choice for any kind of built.
The Eclipse P350X can accommodate either a 240mm/ 280mm radiator if you are up for liquid cooling. The  I/O is also full of features and has Power Switch, RGB Switch, 2x USB 3.0 ports, and last but not least audio jacks.
---
SILVERSTONE RL06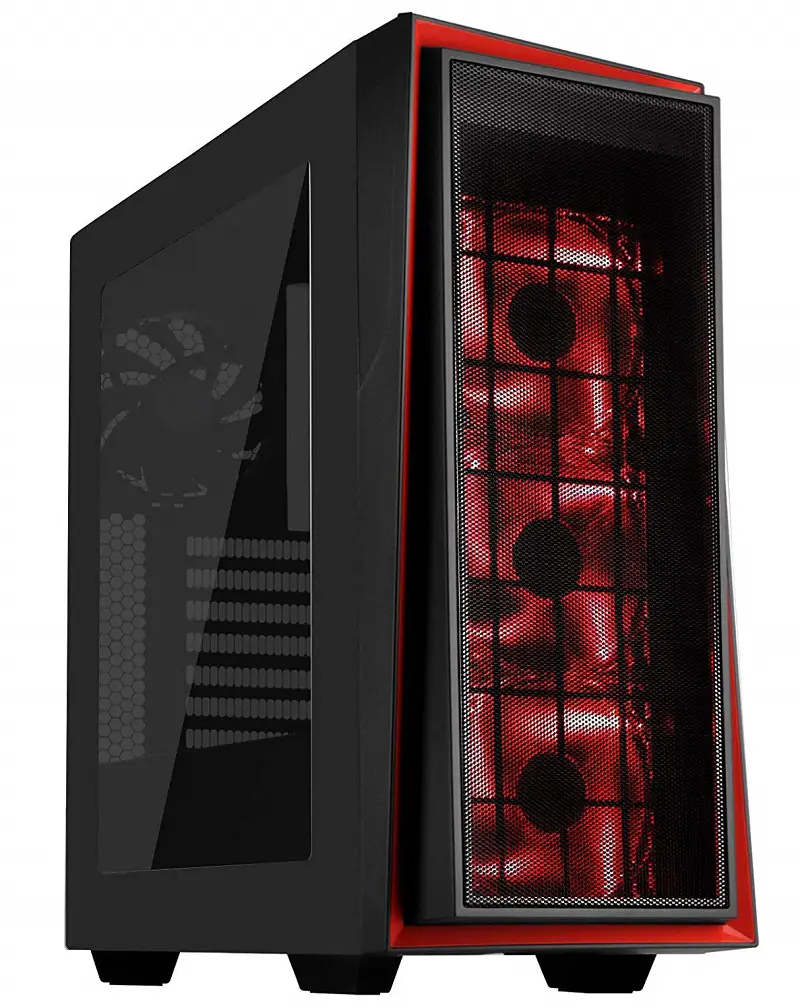 SilverStone RL06 can be considered one of the best airflow cases with stock configuration. The RL06 comes in different variant and here we are selecting the RL06WS-W-V2. It comes without any pre-installed LED fans at the front. 
The IO consists of 2x USB 3.0 and 2x USB 2.0 along with a dedicated jack for audio and mic. The RL06 comes equipped with a 1-in-10 3 pin fan hub along with tempered glass, front fan filter, and PSU cover which also has the HDD bays.
Priced at 99$ for this particular version, this case can handle anything you throw at it. However, the RL06WS-PRO is currently priced at 124.99$ and it comes with 3x 120mm LED fans at the front.
---
Cooler Master MasterBox Q500L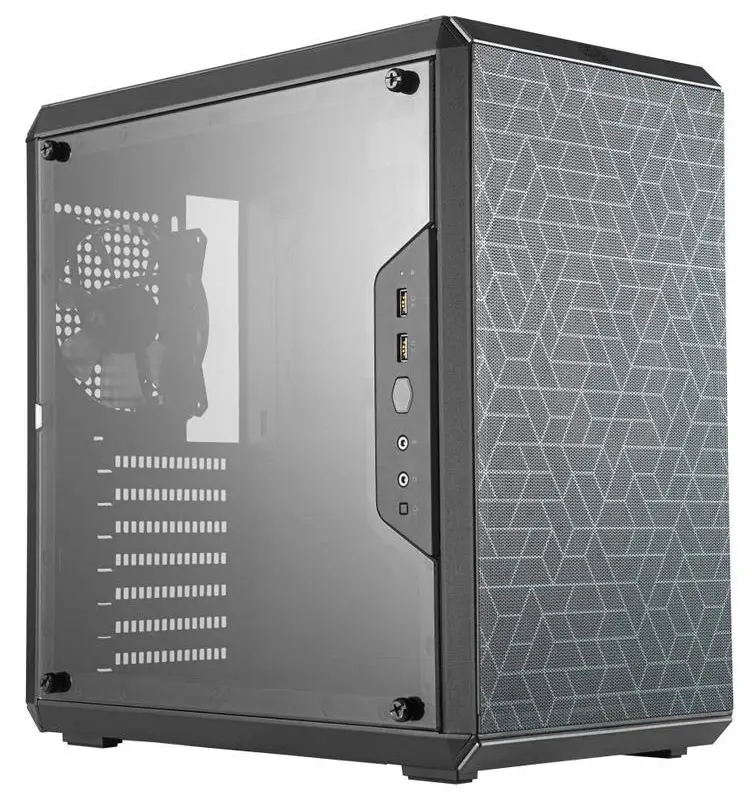 Cooler Master Master Box Q500L is a unique case itself in a certain way. It supports high compatibility and offers an option for Standard ATX motherboard support. It comes with quite a nice air-flow and has magnetic dust filters along with it.
The main unique feature of this case is the movable IO Panel and Versatile PSU bracket. The IO panel consists of 2x USB 3.0, Audio and Microphone Jack and can be placed in different positions of the case. Not only this, but the case also offers nice cable routing options.
Priced at 59.66$ it is quite a performance packed cabinet and can satisfy most of your needs.
---
Conclusion
All the above-mentioned cases in this topic are best in terms of value for money and their performance. There might be others in the price segment but according to use this can be considered as the best option to choose from.