Xtremegaminerd.com is supported by the readers. The purchase you make through our links may get us some commission and doesn't cost you an extra penny.
---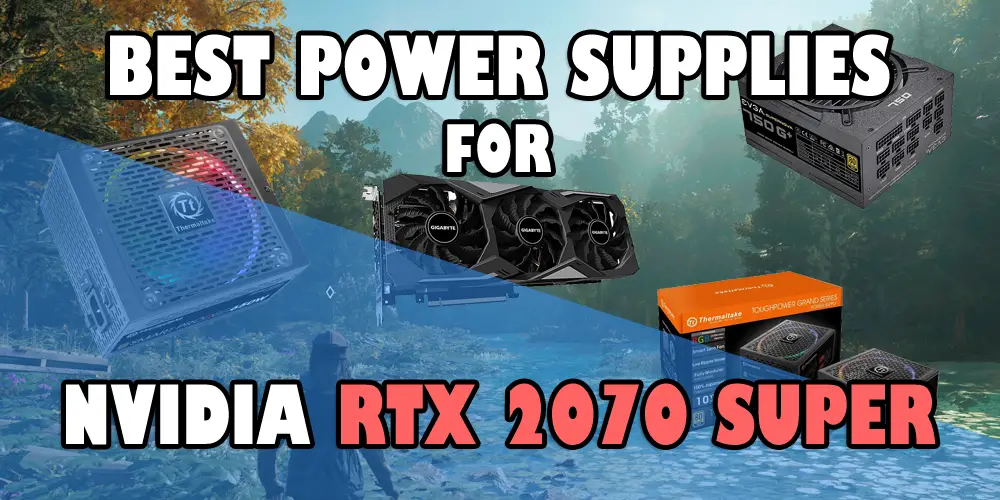 Introduction
Nvidia's RTX 2070 Super is another powerful graphics card for $500 which has outperformed the original RTX 2070 by around 10-15% of a performance difference. The card is very close to the RTX 2080 however, the pricing is much lower than the latter. This makes it a better buy than the RTX 2080 and will save you a good amount of cash in case you are building a Gaming PC for 1440p or 4K gaming.
RTX 2070 Super reference card or founders edition card has a TDP of 215 watts which is around 40 watts more than the RTX 2060 Super and the recommended wattage for it is 650 watts power supply from Nvidia. So, it's not a very power-hungry graphics card and something between 650 watts and 800 watts on a PSU should be sufficient for your PC build in case you want to add some more additional components and want to make your PC future proof.
As a lot of manufacturers have listed out their power supplies as best for these cards, their pricing is what makes them worth buying or not. As a basic thing to start with for a high-end graphics card like this is to select a power supply with at least 80+ Bronze rating. Then comes the single +12V Rail, its components and modularity. I have taken all of these factors into consideration and have listed out the best power supplies for the money for RTX 2070 Super that will get the job done without investing a lot of cash.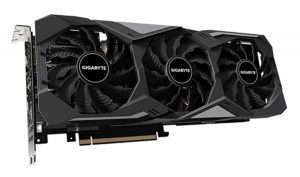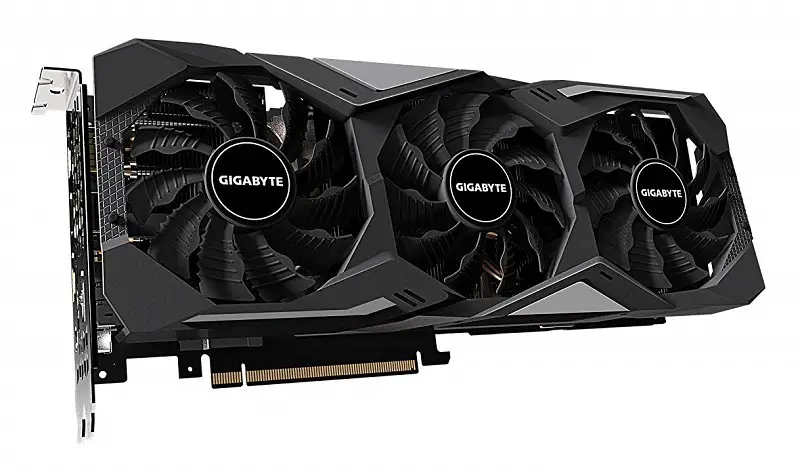 ---
EVGA 650 BQ 80+ Bronze 650W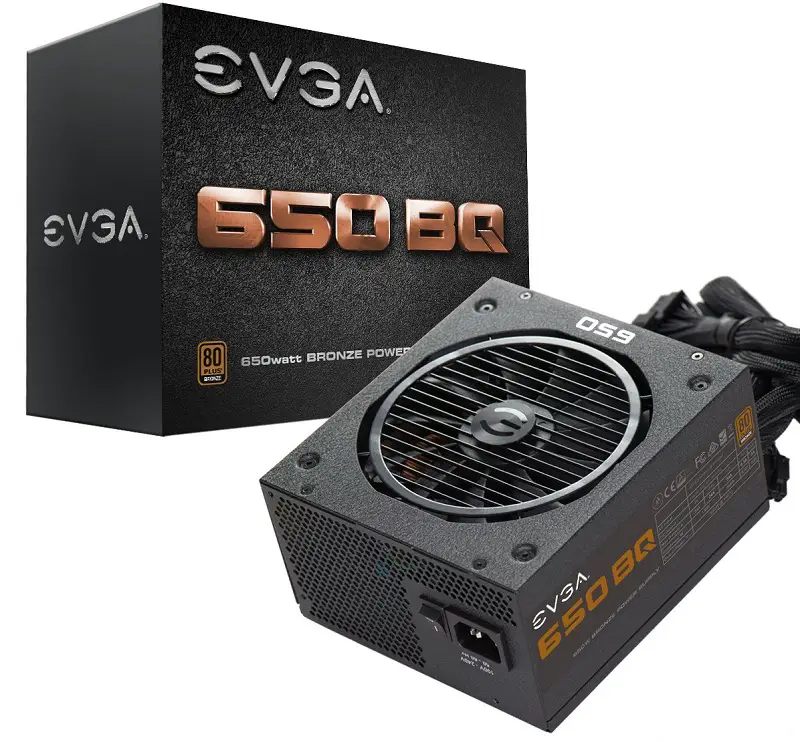 The first recommendation is the EVGA 650 BQ 80+ which is an ideal choice for RTX 2070 Super and any other similar high-end graphics card at a price of less than $80. It features a single +12V Rail that provides up to 648 watts of power supply and has 80 Plus Bronze certification that generates around 88% of mentioned power on typical loads. This will ensure that you get a decent output power with less heat generation.
The PSU features a 140mm fan with Teflon Nano-Steel Bearing which is large enough for effective heat dissipation although it isn't equipped with an LED light. With the PSU's semi-modular design, you will get the EPS and ATX power cables pre-connected which are thick in comparison to the cables which you get with fully modular power supplies. As compared to the fully modular PSUs, this one has only this disadvantage but if your case has enough clearance at the back, you shouldn't have any problem with this.
The EVGA 650 BQ should be enough for further upgrades in the future and should be OK even if you change your GPU to something like RTX 2080 Super. But right now for a build with a lot of components along with RTX 2070 Super, it will be fit for the job and should serve you a couple of years easily.
---
Thermaltake Smart Pro RGB 650W 80+ Bronze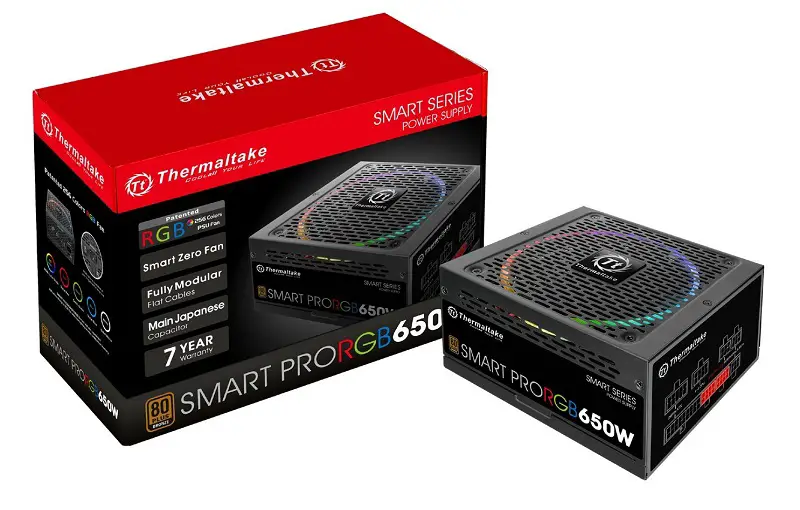 The perfect budget power supply that can fulfil all of your needs along with powering up the RTX 2070 Super is the Thermaltake Smart Pro RGB 650 Watts power supply which is also rated at 80+ Bronze. It is the perfect combination of performance and aesthetics for $80 which is quite rare to find at this price. A lot of power supplies don't have RGB lights at a cheap price like this but Thermaltake did something which makes this PSU an ideal buy.
This one costs the same as the EVGA 650BQ but has some additional features. It is fully modular and you will get the EPS and ATX cables separately which are thinner than the traditional cables. The PSU also has ventilation at the sides that should clear the hot air more effectively with the help of the big 140mm Fan.
This RGB fan is also controllable by the button at the rear which isn't the case with the EVGA 650BQ unfortunately. Another good feature of it is the holdup time which is greater than 16ms which is a necessity when there is a power cut and your UPS comes into action. The small delay between the switching can restart your PC and here the hold up from this PSU will come into action and stop your PC from restarting. TT Smart PRO RGB 650W comes with 7 years of warranty.
---
Thermaltake Toughpower Grand RGB 750W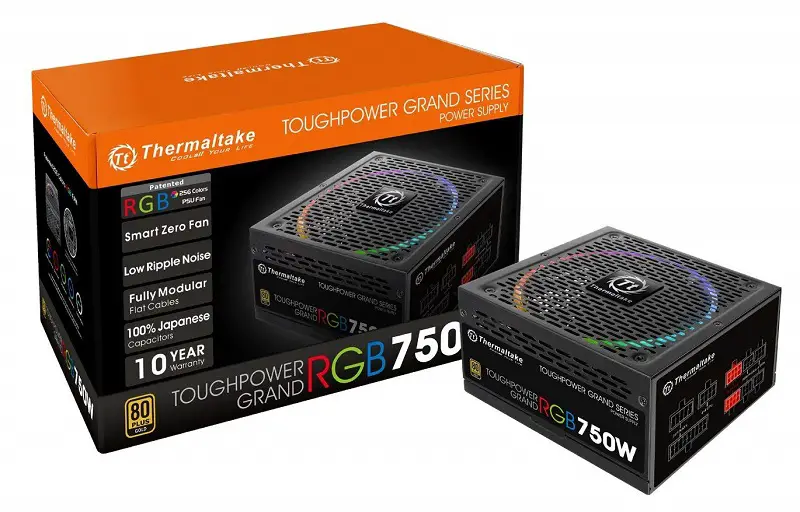 Now let's come to the next level which is the 80+ GOLD. Frankly speaking, an 80+ Bronze is enough for a high-end Gaming PC or for any high-end graphics card but if you want more efficiency and more warranty, then you will only get this with an 80+ Gold certified power supply. Again, after analysing a lot of power supplies from TT, EVGA, Corsair, Seasonic, Rosewill etc., I have come to the conclusion that for less than $100, Thermaltake Toughpower Grand RGB 750W provides the most value.
It gives you 10 years of warranty and uses very high-quality components that include 100% Japanese capacitors. 750 Watts will be more than enough for handling a single RTX 2070 Super or any better graphics card and it will be even enough for two way Nvidia SLI of RTX 2070 Super. As there are 2x PCI-E 8 pin connectors on it, you can connect two cables for each GPU to power them up. But that's only for future in case you do multiple GPU configuration but for now, a single cable can do the job.
As it is fully modular, you will have no problem in managing the cable and you can connect only those cables which you need. As this PSU is one of the top performers in the Thermaltake PSU catalogue, performance wouldn't be enough for it. So, Thermaltake has made it RGB similar to the TT Smart Pro RGB 650W. Therefore, I believe this one is the best-suited PSU for RTX 2070 Super in this list that can serve you in the best possible ways.
---
EVGA SuperNOVA 750 G+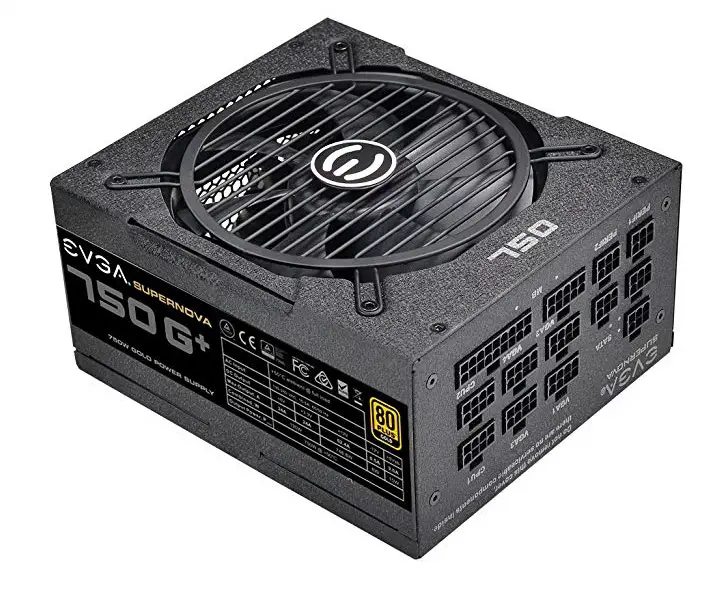 EVGA SuperNova 750 G+ is not a power supply that gets the job done but a PSU that performs like nothing. The 80+ GOLD rating on it will ensure that you get more than 90% of power efficiency on typical loads. As it is made for Heavy-duty protections, it includes OVP, UVP, OCP, OPP, SCP, and OTP to protect your components from all types of electrical failures. As you won't like to get your expensive GPU, CPU and motherboard to die, invest in something like this to make sure that your system runs for a long time.
Though this power supply lacks RGB lighting, it has everything that the above-listed power supplies have and has some more connectors that should ensure you don't fall behind in overclocking and adding more to your system. There are a total of 13 connectors which is even not present in the Corsair RM750x PSU that costs $20 more. These connectors include 4x VGA and 2x CPU power connectors which will support any high-end motherboard with 8+8 CPU power ports and can support Two Way Nvidia SLI of the best Nvidia graphics cards you can have.
It can provide very high amperage on the +12V rail that exceeds 60A with an output power of up to 748 watts and provides 24A on both the +3.3 and +5V rails which is 2A more than the ToughPower Grand RGB 750W. It is very much similar to the ToughPower Grand with some advantages and comes with 10 years of warranty. A perfect and premium choice, indeed.
---
Conclusion
An RTX 2070 Super can easily run on a 650 or even on a lower wattage power supply but when you build a high-end Gaming PC with such a beastly graphics card, you also make sure that your system is upgradable in the future that can support one more GPU, a higher-end CPU or additional components like RGB fans, LEDs, Storage devices etc. For this purpose, it's better to go with at least a 650 watts PSU or better. What I have listed above will definitely provide you with the most value for your money but in case you have your eyes on something different, then you can let me know in the comments section below.