Xtremegaminerd.com is supported by the readers. The purchase you make through our links may get us some commission and doesn't cost you an extra penny.
---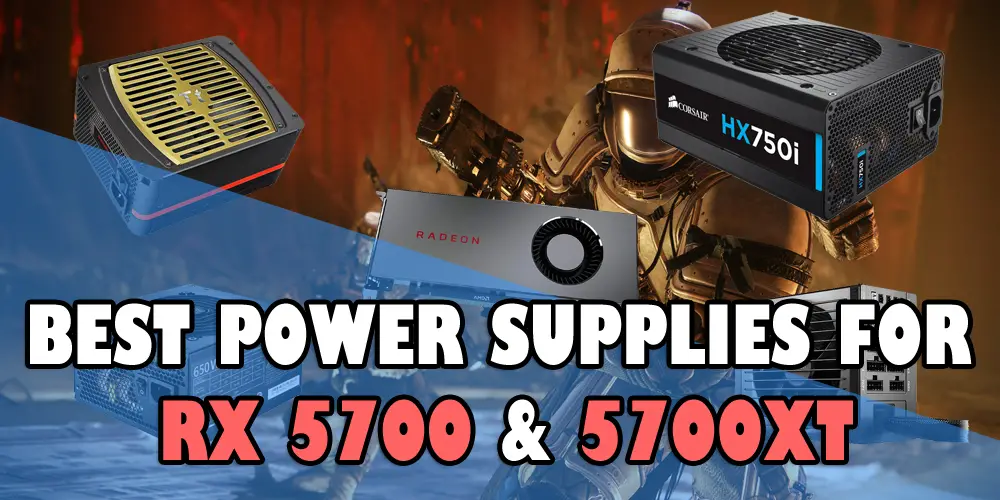 Introduction
After the launch of the latest graphics card from AMD, the entire Computer World is on a debate about the topic which card between the RTX and Navi is a better option to get their hands on. However, no matter which card one chooses, one thing should be kept in mind that all the cards from both the manufactures need a good and reliable power supply. So naturally, it will be better to think about getting a nice power supply before investing in a card.
As RX 5700 and RX 5700XT got launched recently and offer nice performance, and many out there are planning to get their hands on one of these. If you are already having the sufficient power supply then you might not need to get one, but on the other hands, if you are not having one, you might want to take a look in the following power supply units and consider to get one of them before buying the GPU itself.
Now the main point of concern is that in both cases, AMD has suggested having a PSU of 600w, and that's more than enough for a normal user. But when it comes to overclocking the RX 5700 XT, then according to us 600w would not be sufficient especially if you have high-end components that are overclockable and if in case you want to do multiple GPU-configuration in the near future. Thus after analyzing we have listed out a few PSU's that we consider would be the best suitable one in case you need to buy a power supply unit.
When it comes to having a power supply, then I do like to stick with two brands, one is Cooler Master and the other is Corsair. However, that's a completely personal preference and there are other brands that are worth mentioning in this topic.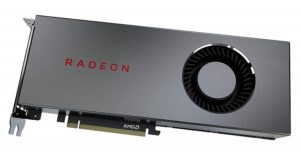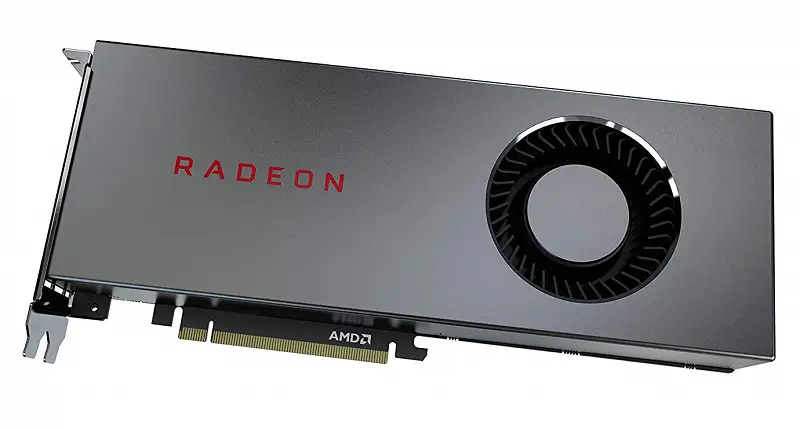 ---
Be Quiet DARK

POWER PRO BN652 11 650W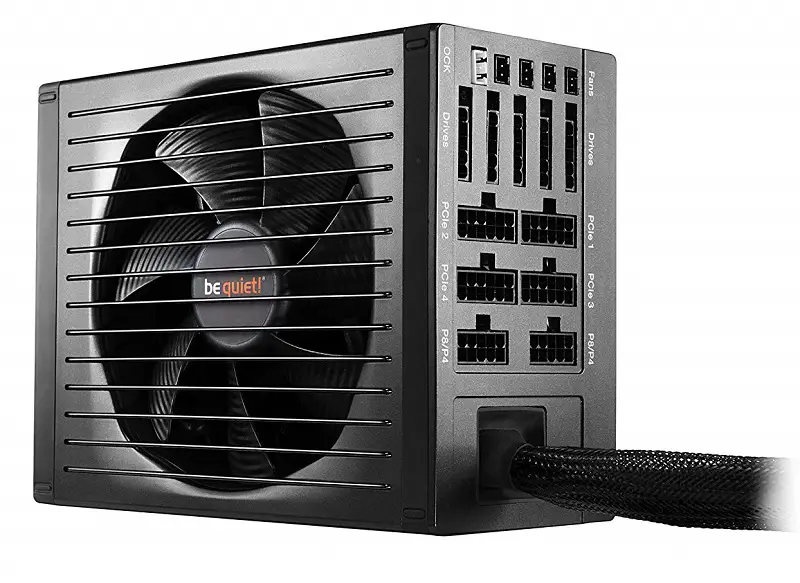 Our first pick is the Dark  Power Pro 1650w from Be Quiet!. Be Quiet! is well known for low noise but high-performance products. The Dark Power Pro 11 is the most advanced PSU from Be Quiet! and comes with an 80 plus platinum efficiency. It is available in wattage range starting from 550w and going all the way to 1200w.
The Dark Power Pro 11 comes with 80 Plus Platinum Efficiency and an energy efficiency rating of 94% that leads to less power consumption and an overall cooler and quieter operation. It also comes equipped with 135mm Silent Wings 3 fans which ensures proper airflow and low noise performance. Further, the keynote of this PSU is the availability of an overclocking key which lets you with full control for overclocking by manual switching between the default four 12V-rail modes and the alternative massive single-rail operation.
Now the most interesting factor of Be Quiet! is the availability of a PSU calculator which helps you to determine the most suited power supply for your system.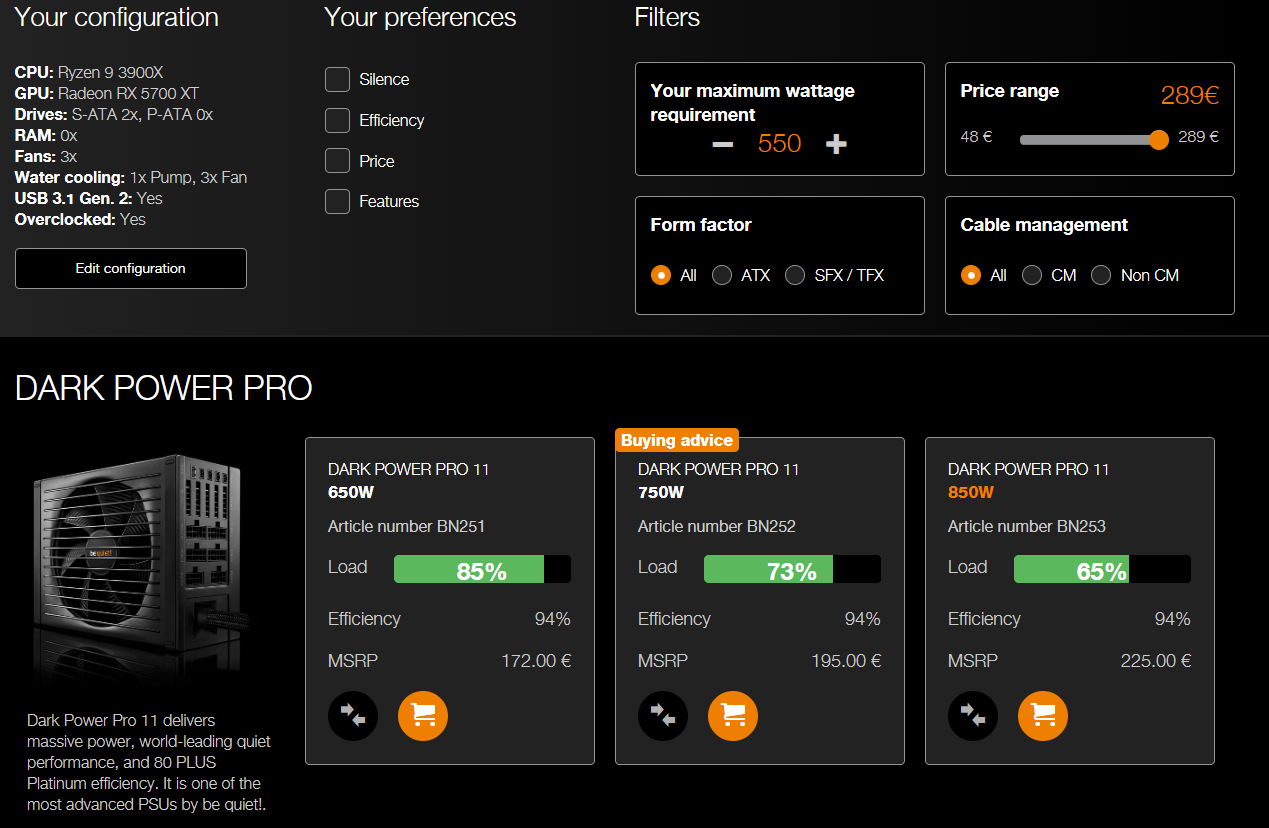 ---
Cooler Master MWE 650 Watts GOLD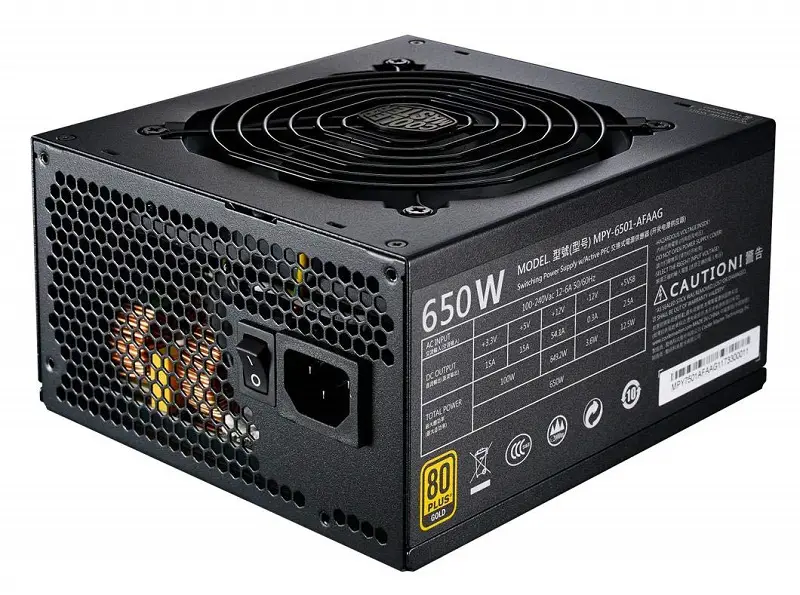 Cooler Master's MWE 650W Platinum is the second in our list. The MWE 650 is a fully modular PSU and comes with  80 PLUS Gold efficiency certification. Further, it comes with a  sealed LDB bearing fan with Silencio technology that helps in increase of the lifespan of the fan and reduces noise and power consumption.
Although it may not have the best power efficiency especially if you compare it with the Be Quiet Dark Pro 11 PSU, but it still achieves easily up to 90% of power efficiency on typical loads. This is very helpful in reducing the overall heat and its fully modular design will help you manage the cables easily. You will only have to plug only those cables which you need. Rest you can just put them into the box and forget until you upgrade your RIG.
This PSU is the cheaper and yet one of the most affordable choice in this list for RX 5700 and RX 5700 XT.
---
Corsair HX750i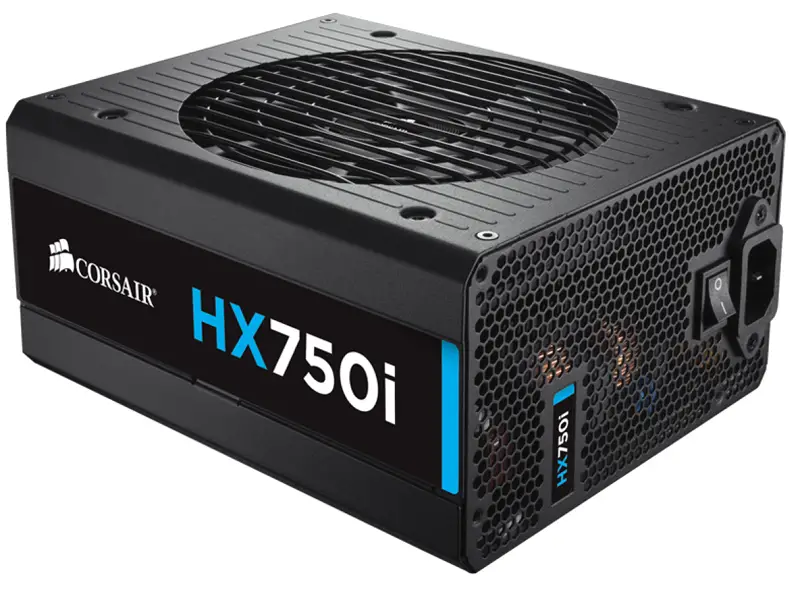 Our next pick is the HX750i from Corsair. The HX750i will definitely be able to add a nice touch to your system.  The HX750i is a fully modular PSU and comes with 80 Plus Platinum Certification. The HX750i PSU is able to provide extremely tight voltage control, virtually silent operation due to Zero RPM Fan Mode technology and further with Corsair iCUE support one can easily monitor and control the PSU and toggle option between Single Rail or Multi rail mode or even control the fan speed through the software itself.
The HX750i is a fully modular PSU and will definitely be able to serve your purpose even for overclocking very well. It also comes with a whole 10years of warranty.
---
Thermaltake Toughpower DPS 750W Gold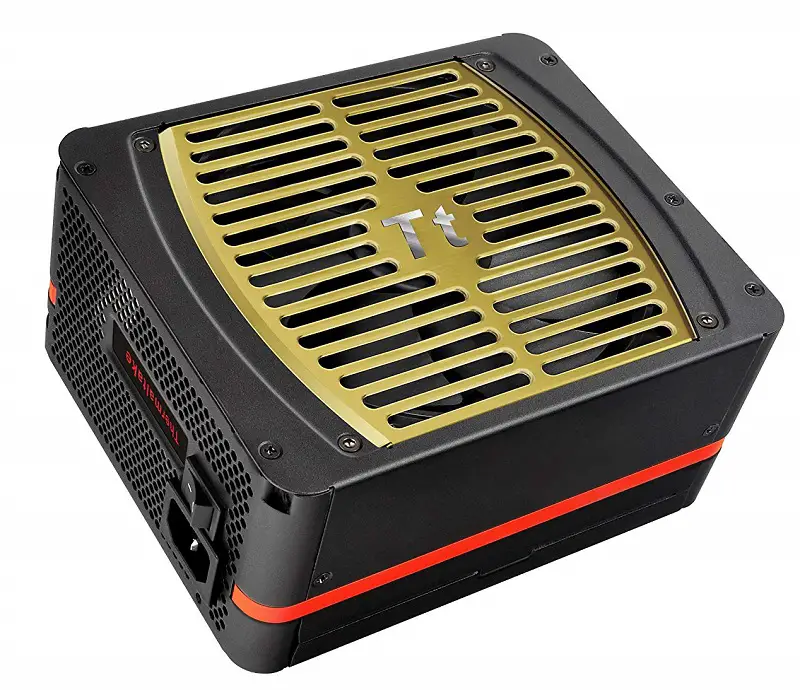 Our next pick in the lineup is the DPS 750 from Thermaltake. The DPS 750 is enriched with tons of features and also houses top of the class performance. It is a fully modular PSU  featuring 80 Plus Platinum certification along with the combination of Toughpower DPS G Platinum Series and three intelligent platforms – DPS G PC APP 3.0, DPS G Smart Power Management (SPM) Cloud 1.0, and DPS G Mobile APP 1.0 which helps the user to monitor their PSU on the go.
It is equipped with SPM platform which offers real-time warning alert function and it will appear on your DPS G Mobile APP/DPS G Smart Power Management Cloud and also your email during fan failure or PSU over temperature (over 140℉/60℃) and users can also remote shutdown their system to avoid any damage. The DPS  750W is also covered under 10years of warranty.
---
Conclusion
According to us, the above-listed PSUs will be able to handle out both the cards with ease and as RX 5700 and RX 5700XT shares similar power requirements hence any PSU with a nice efficiency rating and 650w-750w will be able to handle them. We have listed out these as we think they are the best choice if made.