Laptops
4 Best Ryzen 5 4600H laptops for Gaming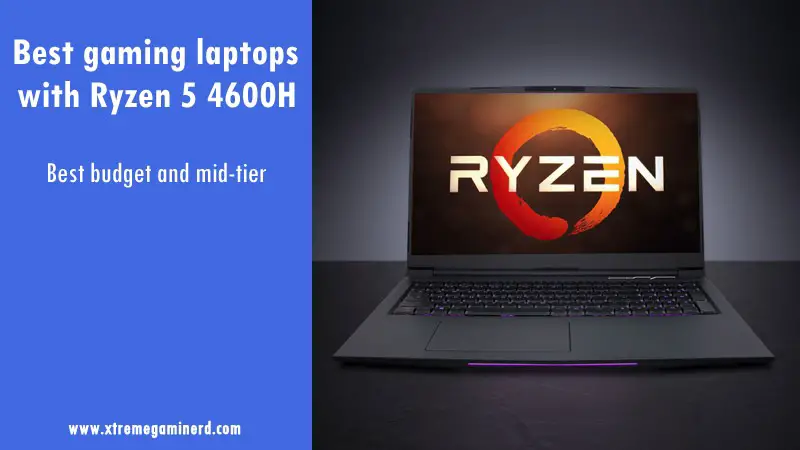 Laptop gaming is now very much affordable than it used to be 4-5 years back. I remember buying the HP Omen 15 with i5 7th gen processor with a GTX 1050 for around $1000 and that is very expensive considering how many great features come out of the box in the latest gaming laptops.
Thanks to AMD, that after it released its Ryzen desktop and mobile processors especially the 3000 series, laptops are now more powerful than ever before with reduced prices. Among the Ryzen powered gaming laptops and between the budget segment and high-end tier, comes the Ryzen 5 4600H processor which although is considered to be a mid-tier CPU but is very capable of providing high-end gaming experience.
While it depends mostly on a GPU to provide more framerates, a weak processor combined with a high-end GPU like RTX 3070 can't provide you with the expected performance. Ryzen 5 4600H is a very competent CPU with 6 cores and 12 threads clocked at 3.0/4.0GHz as its base/boost clock and come with a Vega 6 graphics by default which is replaced by dedicated GPUs in many gaming laptops.
Out of a dozen or more considerable Ryzen 4600H laptops, I recommend going with any of the 4 listed below that will guarantee you at least high settings gaming at 1080p resolution. These laptops range from below $700 up to $1100 and come with a variety of features and specs which provide you with the choice you can opt for according to your budget.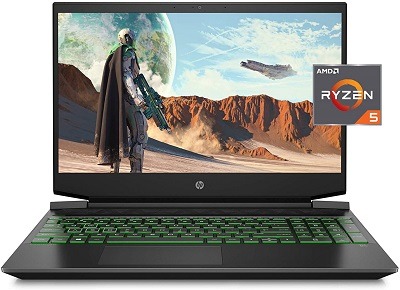 AMD Ryen 5 4600H 6/12 threads GTX 1650 4GB 60Hz 1080p Ips display Acid-Green LED-backlit keyboard
---
The Pavilion Gaming 15 comes with the Ryzen 4600H and GTX 1650 graphics card that is a fine combination for playing games at 1080p high settings. Many games including eSports titles such as PUBG, CSGO, Valorant etc. can be played on ultra with 60+ fps but the AAA titles will need some settings tweaked in order to achieve or surpass 60 fps.
It comes with 8GB of DDR4 RAM and a 256GB of NVME SSD that is ok for storing your OS and a couple of games. However, if you feel shortage of space, then you can upgrade by replacing it with another SSD or hard drive to the laptop which is very much recommended and will add $30-$50 more to the expense or you can just add a portable drive for extra files and games.
It features a 1080p IPS display with 60Hz refresh rate which is ok for most games and is perfectly matching the laptop's capability according to its hardware. If you want 144Hz refresh rate, then you can go with the ec1010nr model which has 512GB of SSD and GTX 1650 which although will provide a smoother gaming experience but 1650 is not the right choice for this refresh rate due to its inability to provide more than 100 fps in most titles even on high settings.
Aesthetically, it has a solid and sturdy body and an Acid-Green LED backlit keyboard that will allow you to see in the dark. It weighs around a little more than 2Kg and comes at a price tag of less than $700.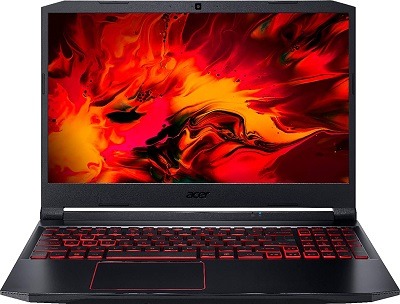 AMD Ryen 5 4600H 6/12 threads GTX 1650 4GB 60Hz 1080p Ips display Red LED-backlit keyboard
---
Acer's Nitro 5 is another popular series of gaming laptops which features several editions with a variety of specs to choose from. The model I am recommending comes with the Ryzen 4600H and a GTX 1650 graphics card. So, you can expect equivalent performance to the Pavilion Gaming 15 laptop mentioned above.
It has 8GB of DDR4 RAM, 256GB of NVME SSD, Windows 10 Home O/S, and a 1080p IPS 15.6″ display boasting 60Hz refresh rate. So, it's the same as the Pavilion gaming 15 but with a different look. Its construction is although similar but has a Red LED-backlit keyboard and a lower weight. Costing $670, it's another great laptop you can buy if you want a decent gaming experience.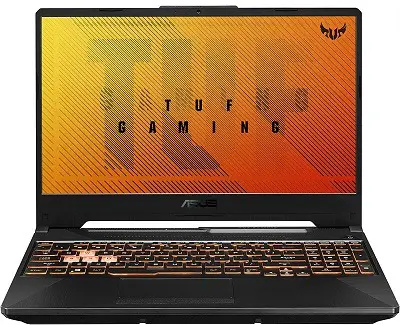 AMD Ryen 5 4600H 6/12 threads GTX 1650 4GB 144Hz 1080p Ips display RGB LED-backlit keyboard
---
TUF branded laptops are very durable and the Tuf Gaming A15 uses MIL-STD-810H military standard construction that feels very premium along with the full key layout RGB backlit keyboard that you can customize according to your own choice.
It uses a very thin bezel 15.6″ display that uses an IPS panel for displaying accurate colours and better viewing angles and 144Hz of refresh rate that is way better than a 60Hz display for smoothing out the gaming experience. Unfortunately, the laptop is equipped with a GTX 1650 GPU which although is not the best suitable GPU for this refresh rate but is surely enough for achieving 144Fps in eSports titles.
AAA titles will still run fine at around 60 fps which is just fine considering that it costs $825 only. Moreover, you get a Windows 10 Home and a 512GB of NVME SSD storage which is better than the two laptops listed above.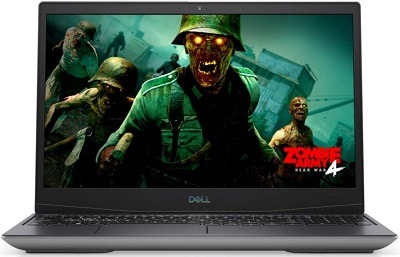 AMD Ryen 5 4600H 6/12 threads RX 5600M 6GB 144Hz 1080p Ips display LED-backlit keyboard
---
If you want something offbeat then Dell G5 SE 5505 is the perfect and the best gaming laptop that features powerful specs to accompany Ryzen 5 4600H. You will get an RX 5600M graphics card that competes with the GTX 1660 Ti 1)https://www.youtube.com/watch?v=raAKFyKMR8A and is at least 20% faster than the GTX 1650. You will easily be able to play all the games on max settings with 60+ fps and with the 144Hz refresh rate IPS display, you won't be limiting yourself to only 60fps.
While this laptop is also available with a 60Hz display, it won't be a wise choice to go with it as GTX 1650 is enough to handle gaming at that refresh rate. The 144Hz version is surely a little expensive but is a worthy one-time investment.