Laptops
4 Best Ryzen 5 4600H laptops for Gaming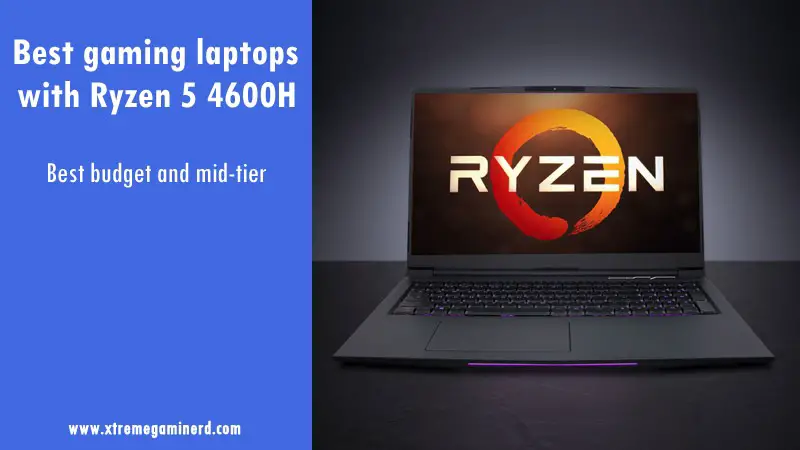 Laptop gaming is now very much affordable than it used to be 4-5 years back. I remember buying the HP Omen 15 with i5 7th gen processor with a GTX 1050 for around $1000 and that is very expensive considering how many great features come out of the box in the latest gaming laptops.
Thanks to AMD, that after it released its Ryzen desktop and mobile processors especially the 3000 series, laptops are now more powerful than ever before with reduced prices. Among the Ryzen powered gaming laptops and between the budget segment and high-end tier, comes the Ryzen 5 4600H processor which although is considered to be a mid-tier CPU but is very capable of providing high-end gaming experience.
While it depends mostly on a GPU to provide more framerates, a weak processor combined with a high-end GPU like RTX 3070 can't provide you with the expected performance. Ryzen 5 4600H is a very competent CPU with 6 cores and 12 threads clocked at 3.0/4.0GHz as its base/boost clock and come with a Vega 6 graphics by default which is replaced by dedicated GPUs in many gaming laptops.
Out of a dozen or more considerable Ryzen 4600H laptops, I recommend going with any of the 4 listed below that will guarantee you at least high settings gaming at 1080p resolution. These laptops range from below $700 up to $1100 and come with a variety of features and specs which provide you with the choice you can opt for according to your budget.