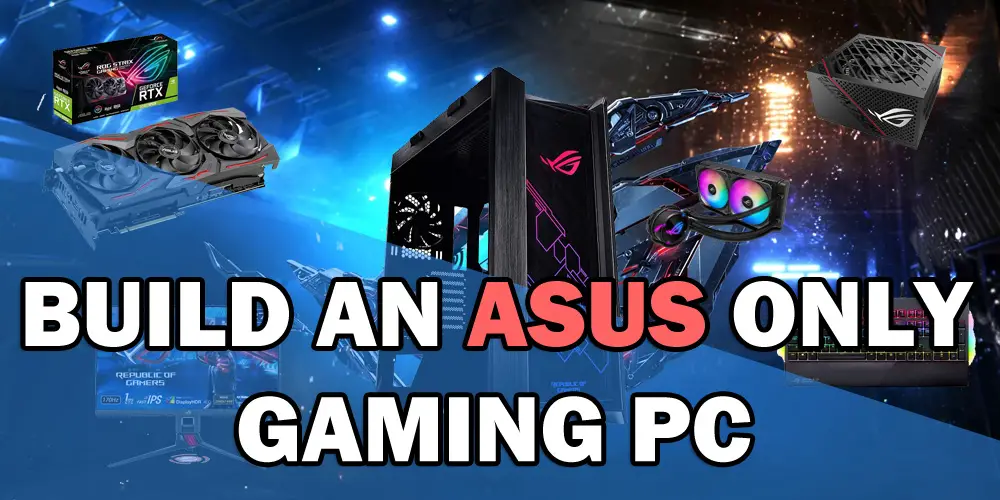 Introduction
In recent years many manufacturers started to make their own lineup of PC parts and peripherals which only a couple of companies were making. Asus was already in limelight because of its graphics cards and motherboards. Now the company has started producing more products including cases, power supplies and peripherals. The company is still lacking storage devices and RAM but I am sure it will soon launch its own SSDs and Memory kits.
Meanwhile, you can still build an Asus Only Gaming PC with the help of Asus products and peripherals but you will have to use storage device and RAM kits from another manufacturer. These two are smaller components as compared to the other parts such as GPU, Motherboard and Chassis, therefore, your PC will still look like an Asus only system.
To make sure that this PC does very well at gaming at higher resolutions such as 1440p and 4K, I have selected the top components which will make sure that you get 60+ fps most of the time. Take a look at the parts list and in any case, you feel confused in choosing the components, feel free to ask in the comments section.
AMD Ryzen 7 3700X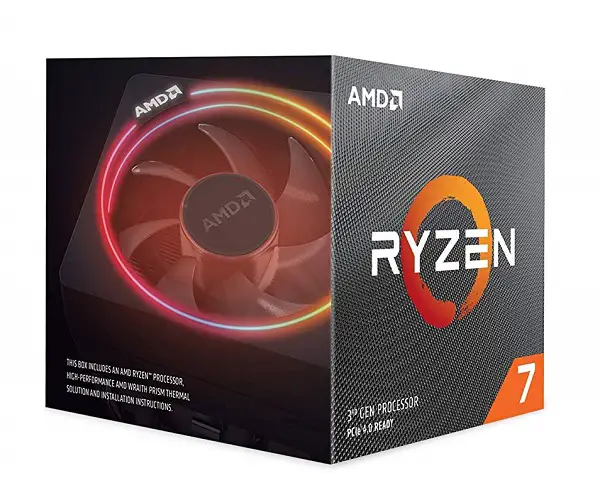 AMD 3rd Gen Ryzen series has some powerful processors and among them is the beastly Ryzen 7 3700X which is not only great for gaming but also for applications which need more cores and faster single-core performance. This CPU is a combination of both and can let your work done in minutes as compared to the 4 core processors. It comes with 8 Cores and 16 Threads that are clocked at 3.6GHz with up to 4.4GHz on a single core. Of course, you can manage to run it on all cores if you use a good cooling solution which I have listed below.
This chip already comes with a Wraith Prism cooler for sufficient cooling and if you don't want to do strong overclock, then that will be sufficient for most of the purposes but as this PC is going to be an Asus Only PC, it's better to get as much as Asus components. Therefore, I recommend going with an Asus CPU cooler listed below.
ASUS ROG Strix LC240 RGB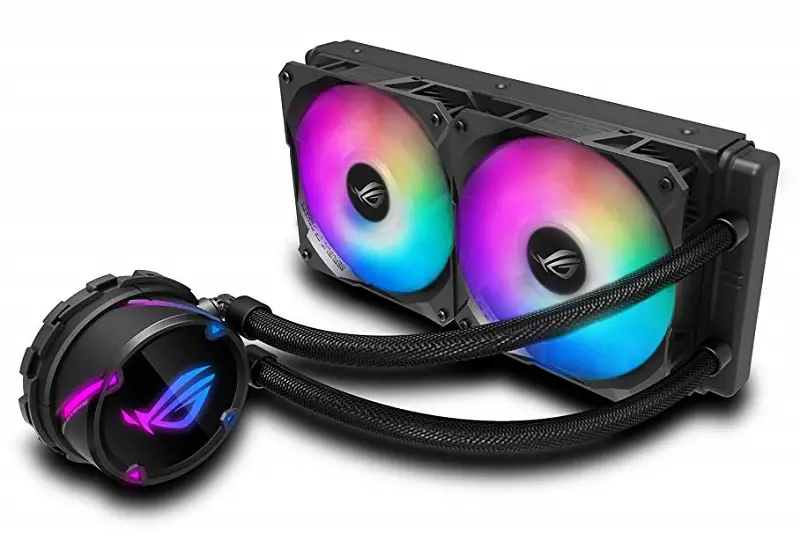 Asus currently has many different series of CPU coolers. Although it wasn't known and is still not as popular as Corsair or Cooler Master, it has still managed to bring some great performing AIO coolers for high-end processors like Ryzen 7 3700X or Ryzen 9 3900X. While the RYOU and RYUJIN series are much expensive, I have chosen for you the ROG Strix LC240 RGB CPU cooler which costs under $200 but is still much less expensive than the above-mentioned series.
It features a 240mm radiator with Asus ROG RGB fans and a pump that too includes RGB lighting that can be controlled using Asus Aura software. This should be enough for Ryzen 7 3700X and will beautify your rig.
Asus Prime X570-Pro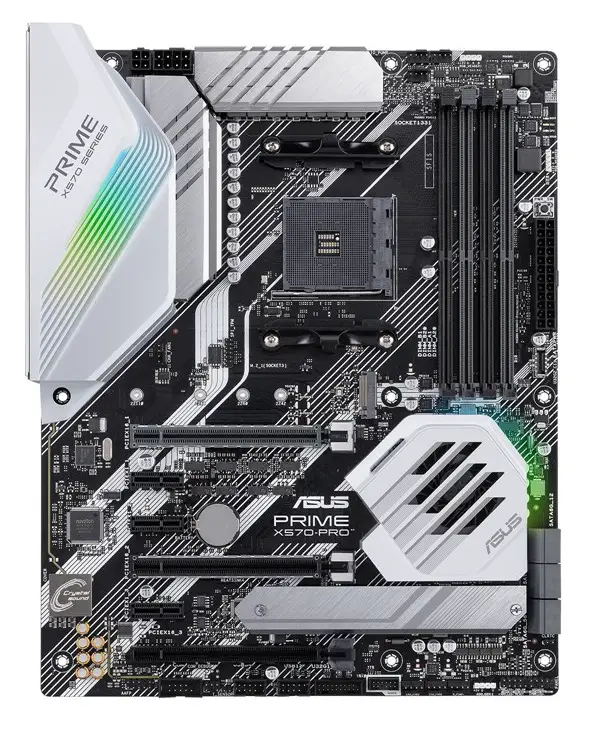 Coming to the motherboard we need an X570 chipset board for maximizing the potential of Ryzen 3700X. There are several Asus X570 boards that range from $150 to more than $300 but we don't need some super-high-end stuff for this one, rather the Asus Prime X570-Pro will provide enough power with its 12+2 power phases. It has white accents and has several PCI-e x16 and PCI-e x1 slots for graphics cards and other expansion cards respectively.
There are RGB and ARGB headers as well and the board itself features inbuilt RGB lighting at the chipset and the I/O cover. It also has a power switch for easy troubleshooting and several fan headers for maximizing cooling inside your chassis.
HyperX Predator DDR4 RGB 16GB Kit 3200MHz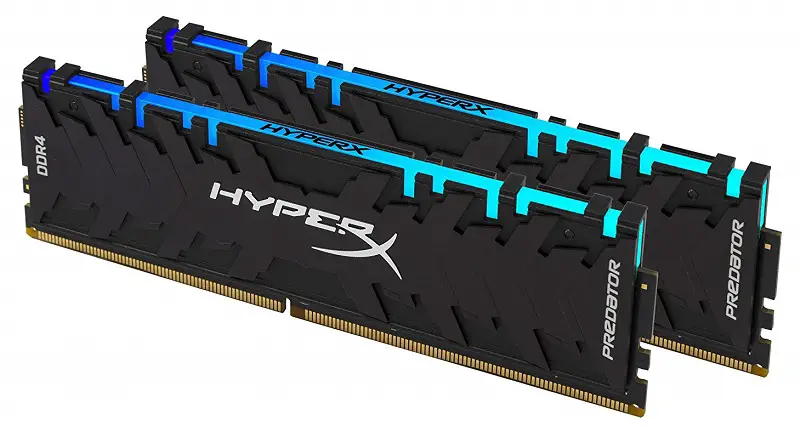 Unfortunately, Asus doesn't have its own RAM sticks and therefore you will have to use RAM from other manufacturers. This 2x 8GB RAM kit is from HyperX and is clocked at 3200MHz. The higher the clock speeds, the higher the performance will be. 16GB of RAM will be enough even for gaming at 4K resolution and you will never face any bottlenecks because of memory. These RAM sticks also have RGB lighting so your RIG will look even better.
ASUS ROG Strix GeForce RTX 2080 Super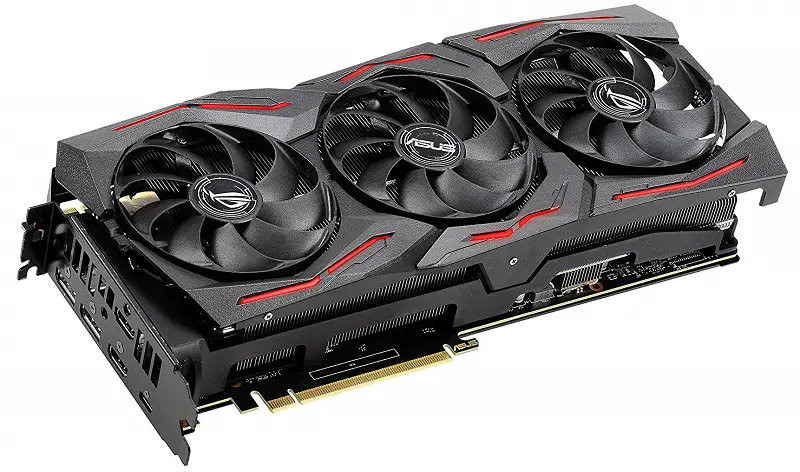 For getting the most for 1440p resolution and also for 4K, you should get the Asus ROG Strix RTX 2080 Super which is an awesome high-end GPU that provides much better value for the price than the RTX 2080 Ti. The ROG Strix cards are the most overclocked GPUs than any other GPU you can get from other manufacturers and therefore you will get the best performance you can imagine.
Not only that but you will also get an awesome looking design with RGB lighting that you can control using Asus Aura software. This GPU will cost you around $770 which is more expensive than other editions of RTX 2080 Super.
Sabrent Rocket Q 1TB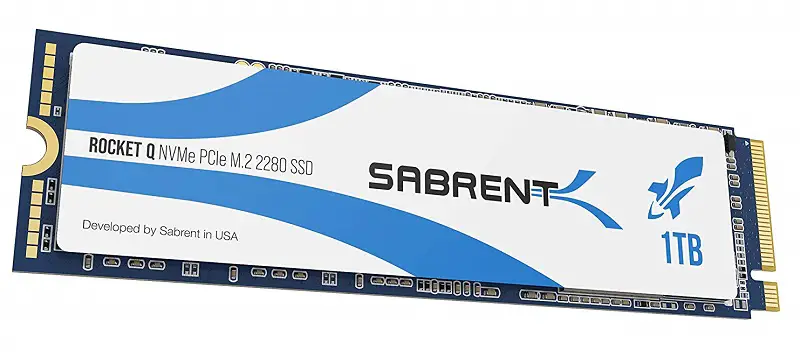 This is another component which is not from Asus but it will be hidden more than any other component as it just gets plugged on to your motherboard. For storage, I don't recommend hard drives now because SSDs are cheaper than ever and the M.2 SSDs are specially way faster than the SATA SSDs. These don't have any bottlenecks and you get the high speed read and write speeds. 1TB of storage capacity should be Ok for storing a couple of big games and your files and if you need more you can buy one more storage device in future.
ASUS ROG Strix 750G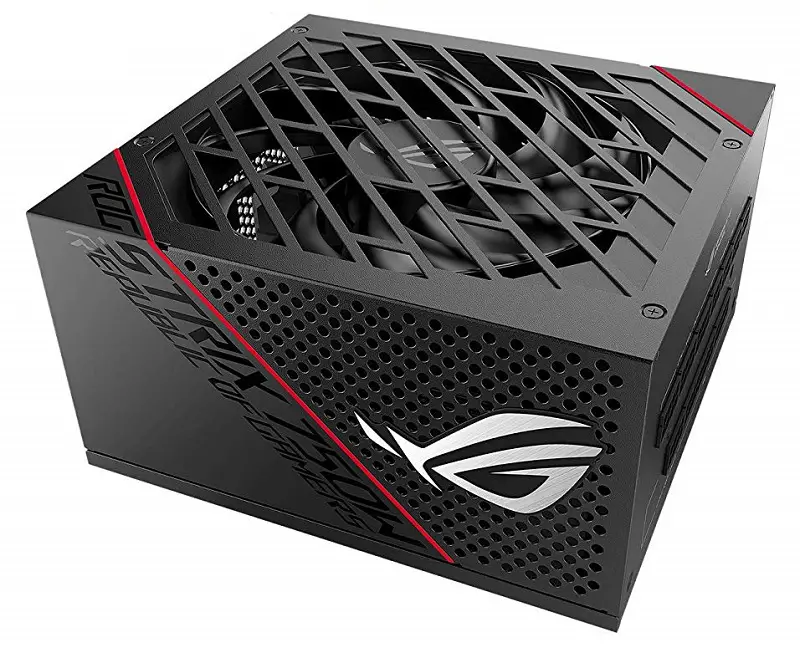 Maybe you didn't ever think about Asus making power supplies but yes, currently it has several different wattage capacity power supplies that range from 550 watts up to 1200 watts. All of these are at least GOLD rated and the ones with 850 watts and 1200 watts are Platinum. You will need only 750 watts for powering up your whole system and also for further small upgrades and this one is fully modular so you don't have to face any difficulties in managing the cables.
ASUS ROG Strix Helios GX601 RGB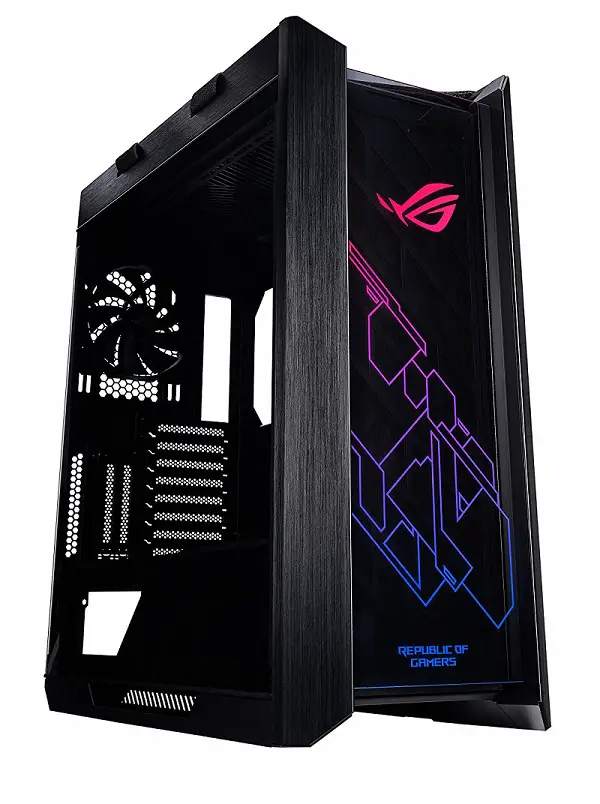 Asus has just stepped in making some cases also and it has made a beautiful mid-tower which is the Heliox GX601 RGB that comes with unique design and distinguished RGB lighting at the front panel. Inside it, there is a full-length PSU shroud that will hide all of your cables and hard drives. It also has a GPU support bracket which is very much needed for Asus ROG Strix RTX 2080 Super because that is heavy and you don't want it to sag.
The case has several fabric straps over the top so that you can easily carry it to other places and for cable management, it has enough clearance at the back along with several straps to tie down the cables altogether. This is a great masterpiece from Asus that can support many storage devices at the same time along with very big AIO coolers and chassis fans. This will make your RIG look like Truly an Asus Only Gaming PC.
Now it's time for peripherals. Fortunately, Asus has produced everything from Keyboard to a monitor for your desk setup to look like an Asus only Gaming Setup. Consider the following choices for making your system perfect for everything.
Peripherals
1. Keyboard- Asus ROG Strix Flare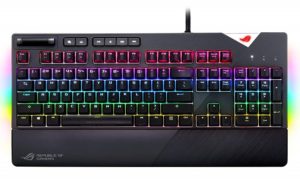 2. Mouse- ASUS ROG Gladius II Origin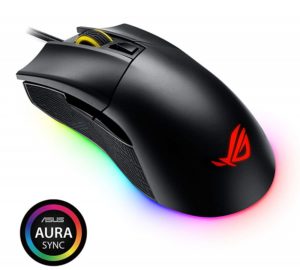 3. Mouse Pad- ASUS ROG Balteus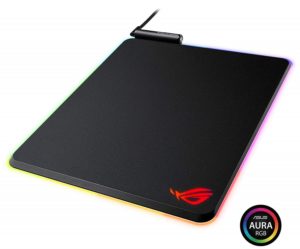 4. Headset- ASUS ROG DELTA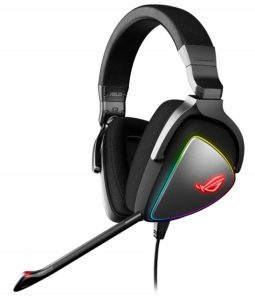 5. Headset Stand- Asus ROG Throne Qi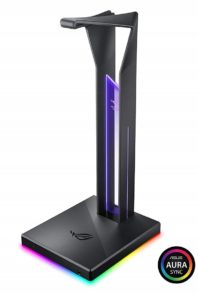 6. Monitor- ASUS ROG Strix XG279Q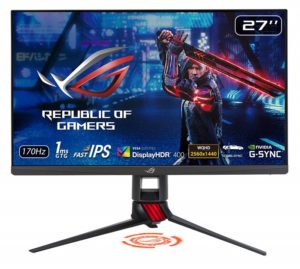 Conclusion
Other than 2-3 parts, Asus parts and peripherals can let you build an Asus only gaming system which will not only perform the best but will also make your system look colourful and premium. The above-listed parts and peripherals are although not cheap but if you are a great Asus fan, then do consider saving some money for buying each of them.