Intro
Xtremegaminerd.com is supported by the readers. The purchase you make through our links may get us some commission and doesn't cost you an extra penny.
---
With the increasing requirement of CPU coolers, the manufacturers are out to provide some performance packed products to keep the end user demands as well as maintaining exotic looks to for enthusiast to admire them. Thus here comes a product with perfect blend of Style & Performance from the house of Deepcool: The appropriate successor of Deepcool Assassins I: "Deepcool Assassins II"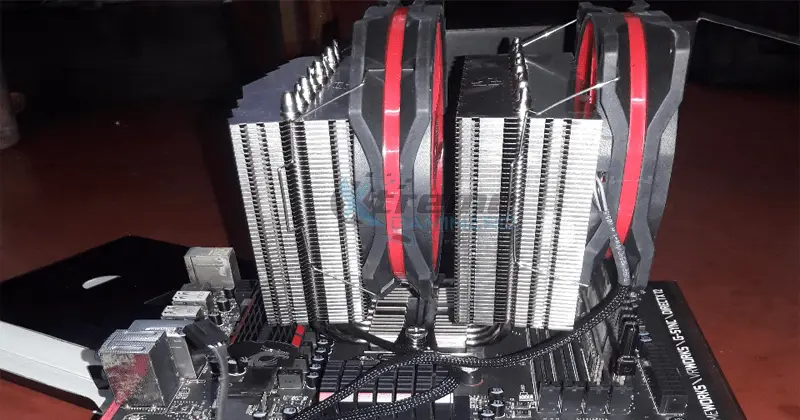 Deepcool's original Assassin CPU cooler came out in 2013 and one of the largest and best-performing coolers available at that time. In 2014 came the Lucifer, in 2015 Deepcool released the successor to the original Assassin, the Assassin II for $70. This massive air cooler features a dual tower design, two cooling fans (140mm and 120mm), 8 nickel-plated copper heat pipes and its own 4-port fan hub. Can this cooler be the one like Deepcool's previous two coolers in their respective time? We will find out soon.
Specs:-
| | |
| --- | --- |
| Overall Dimension | 140X110X163mm |
| Fan Dimension | 140X140X26mm          120X120X26mm |
| Net Weight | 1479g |
| Bearing Type | Fluid Dynamic Bearing |
| Rated Voltage | 12VDC |
| Operating Voltage | 10.8~13.2VDC |
| Started Voltage | 7VDC |
| Rated Current | 0.11±10%A(MAX)          0.09±10%A(MAX) |
| Power Input | 1.32W 1.08W |
| Fan Speed | 300±150~1200±10%RPM          300±150~1400±10%RPM |
| Max. Air Flow | 70.08CFM          68.06CFM |
| Noise | 17.8~26.5dB(A)          17.8~27.3dB(A) |
| Fan Weight | 173g          152g |
| EAN | 6933412725688 |
| P/N | DP-MCH8-ASNII |
Packaging
The box measures roughly 21 cm in length, 15.75 cm in width, and 30 cm in height allowing enough room for all the accessories to be safe n sound along with the product itself. All the details are mentioned in the backside of the box. The front of the box has a Half of a stylized assassin mask in shiny black and dark grey covers the front of the box. Meanwhile, the Gamer Storm logo and Assassin name stand out with a shiny bold and attention-grabbing deep green.
Contents inside the Box
Opening the box reveals neatly stacked foam cover layer into which everything is packed for exceptional protection. All modern sockets are supported and the mounting hardware for the Deepcool Assassin II is very simple and straightforward. Brackets for AMD and Intel are included.
The box contains the Assassin II CPU Cooler with both its fans pre-mounted, 4-way fan adapter, thermal paste tube, DeepCool case badge, user guide and all the necessary hardware to install the cooler on Intel LGA775/1150/1151/1155/1156/1366/2011/2011-3 and AMD AM2/AM2+/AM3/AM3+/FM1/FM2/FM2+ mainboards. (AM4 bracket kit is sold separately)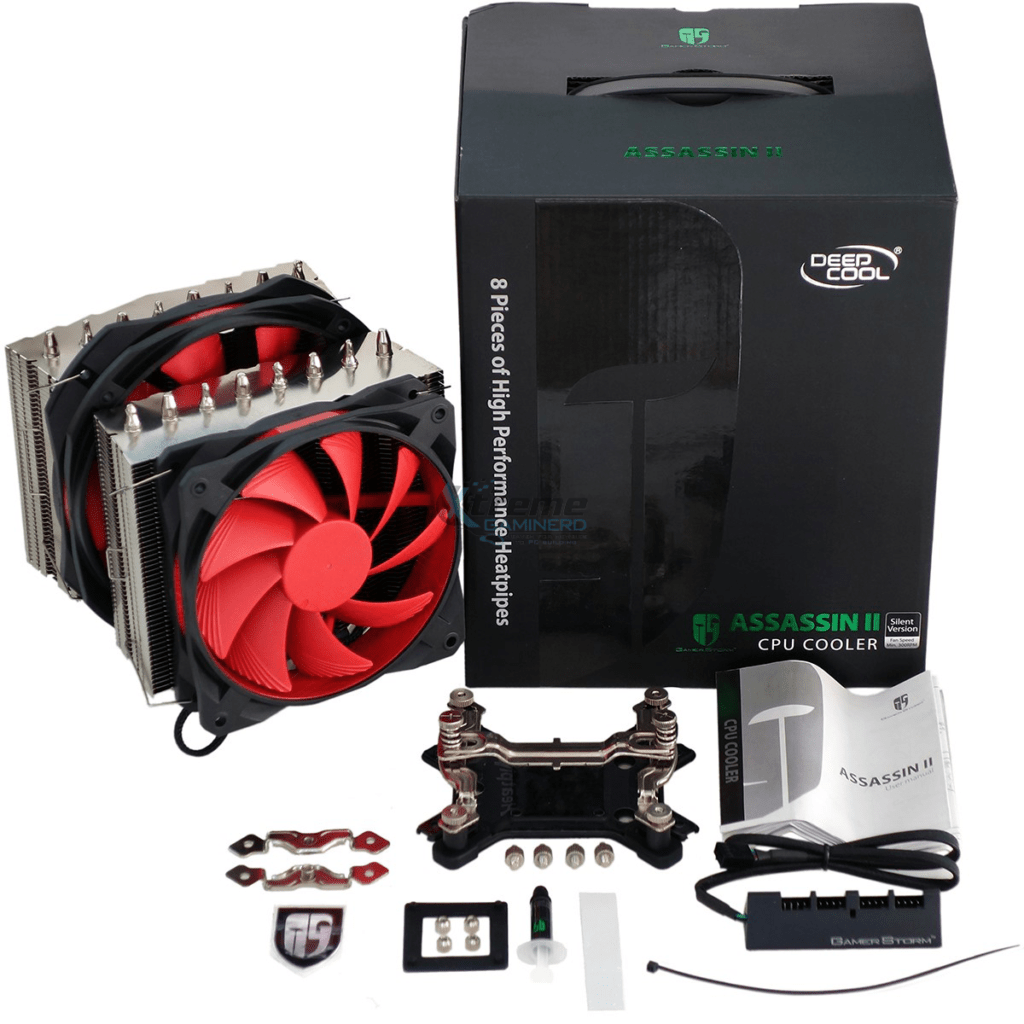 Details and Installation
After installing both the fans (The Red & Black Combo over the heat sink makes the cooler damn attractive) the Assassin II is not only quite heavy (1479g) but also quite large (167mm tall, 143mm wide and 158mm long). The 120mm PWM fan can spin up to 1400RPM to produce 68.06CFM of airflow with 27.3dBA of noise while the 140mm PWM fan can spin up to 1200RPM to produce 70.08CFM of airflow with 26.5dBA of noise. The heat sink consists of 8 nickel-plated copper heat pies of 6cm each.
The base of the heat-sink contains mirror-like finish and is very much prone to scratches if not handled with care.
Installing a cooler of this size should be a struggle, but Deepcool does well to keep the entire process as pain-free as possible. Mounting hardware for many of the latest Intel and AMD sockets is provided, and on LGA 1150 the step-by-step manual was straightforward to follow. One can easily follow the guide to install this giant without a hassle.
The problem which I faced after installing the cooler is that I was not able to use my 1st and 2nd RAM slots in the Mobo as space was occupied by this cooler and I was in possession of High Profile RAM's making 2 RAM's and their slot completely useless. Low profile RAM can still be used though I didn't test myself.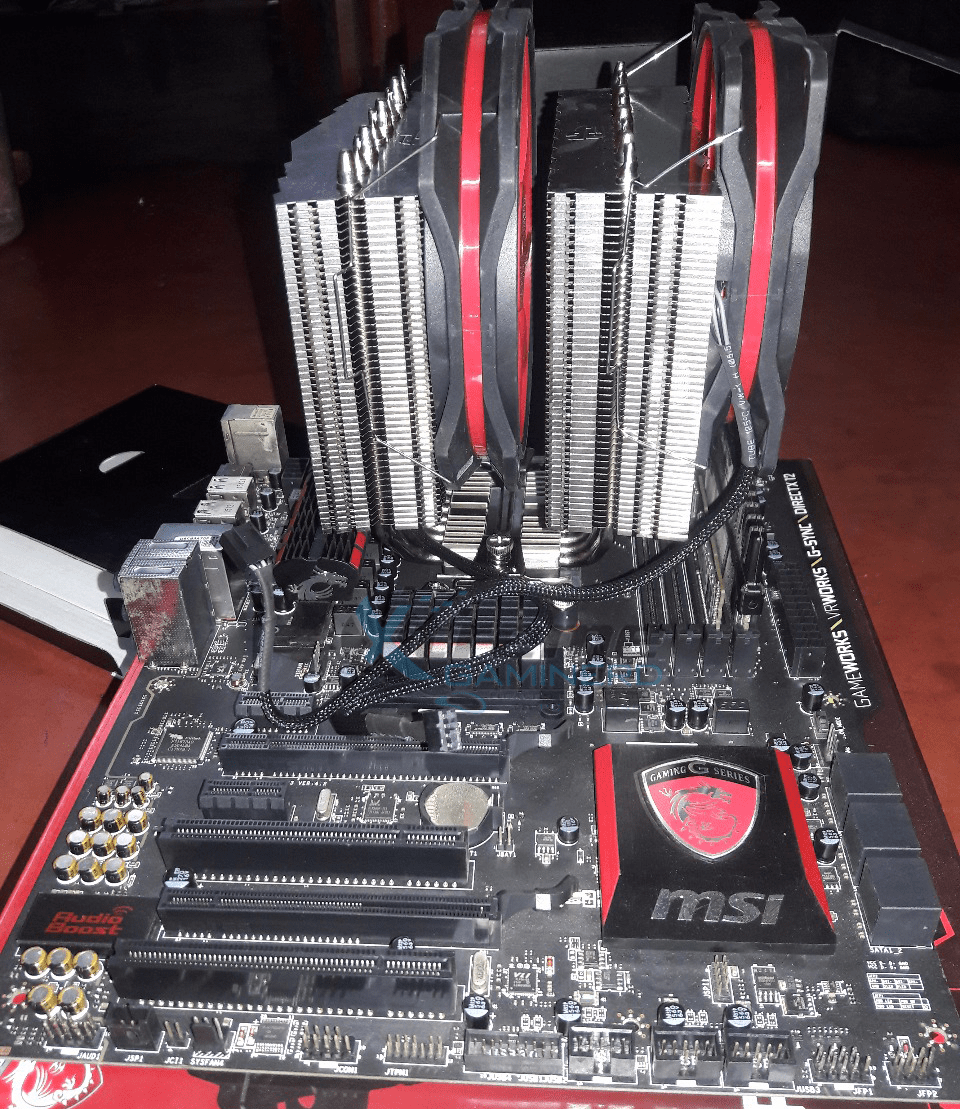 After Installation of the product make sure to carry the mobo by holding the cooler as after complete installation it becomes heavy.