At this point, GPU sales are at a historic low, and not only are GPUs affected by this, but CPUs are also selling worse than ever.
Here I am talking about Intel specifically because Intel just published its earnings report for the 4th quarter of 2022 and it has been the worse for Intel in several years.
According to the published reports, Intel lose $664 million dollars in the 4th quarter of 2022 alone and the revenue has been historically low. Everything from Revenue to Gross Margin to Net Income has reduced drastically.
Even though it was doing quite fine last year, in the fourth quarter, the sales declined to a point that resulted in a Revenue drop of 32% lower compared to Q4 2021.
So, we can see here the Revenue is down to $14B from $20.5 in 2021 and similarly, the Net income is 60% down from $19.9B in 2021 to $8B in 2022.
Of course, this has given a big shock to Intel because it is one of the biggest if not the biggest loss Intel has seen in years, and that too when it already has great offerings for customers in both mainstream desktop and server industries.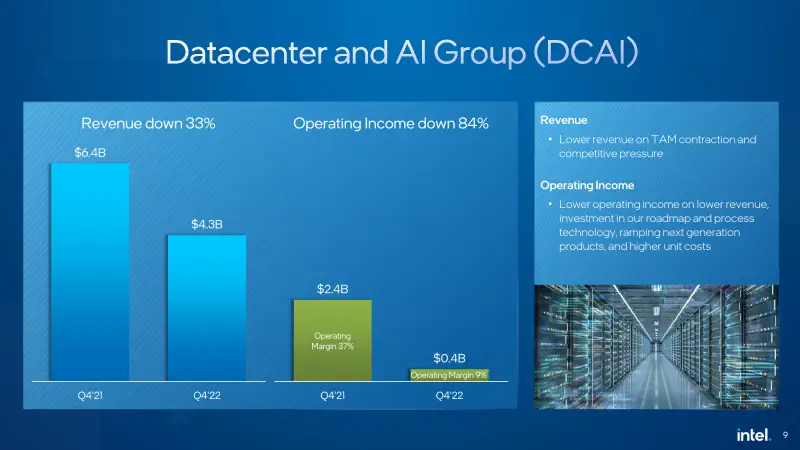 Well, Intel is not one of those companies that are going to grieve over this for long and it has some solid plans ahead for both 2023 and 2024. We can expect Intel to launch Meteor Lake CPUs this year which will be the first to feature chiplet design followed by Lunar Lake the next year.
Source: Tomshardware