MSI has added multiple gaming PC cases to its inventory under different series such as GUNGNIR, SEKIRA, VAMPIRIC, QUIETUDE, and VELOX. Each of these cases features a different design with regards to the interior as well as exterior.
However, what each of these cases shares in common is the presence of a super-fast USB port at the front panel. There are already many PC cases that come with a decent USB Type C port at the front as many motherboards come with a Type C header to connect super-fast devices. MSI has gone a step further to equip these cases with double the fast Type C ports.
A normal USB Type C 3.2 Gen 2 can deliver a transfer speed of up to 10Gbps but these cases come with 3.2 Gen 2×2 ports that have the capability to transfer data at a speed of up to 20Gbps.  Moreover, these cases come with additional USB Type-A ports at the front panel to allow connecting more peripherals.
While there aren't any motherboards that support up to 20Gbps with the Type C header, this can soon come to reality as fast transfer speed is loved by everyone. As of now, you can connect any 10Gbps supported device for faster access to the data.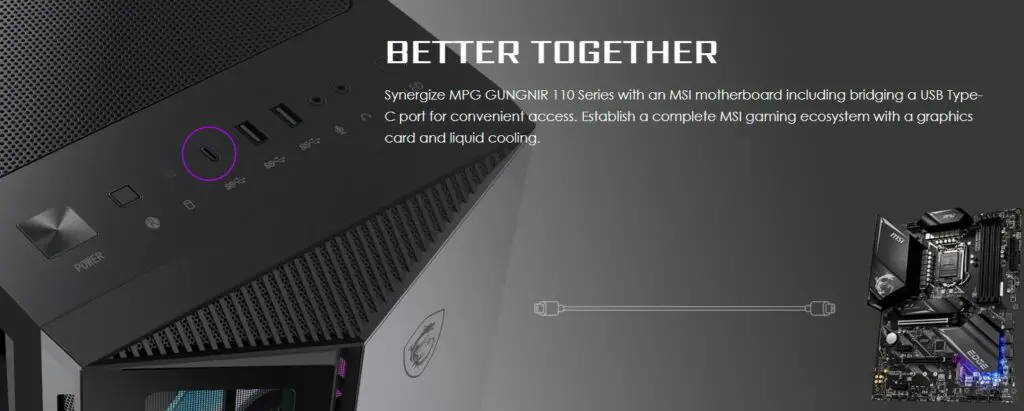 All of these cases also bring RGB lighting to the table. So, whether you add any RGB component to your case or an RGB accessory, there is an option to sync all of them together with the case lighting.