As reported earlier, some glimpse of the new RTX 30 series GPU, the RTX 3070 Ti card from MSI got leaked and it's the official presentation slides which Videocardz reported.
The GPU features a GA104 chip and is the Suprim edition which is said to be the flagship version of the RTX 30 series GPUs. According to the new slides, the RTX 3070 Ti and RTX 3070 will share the same design and a similar PCB.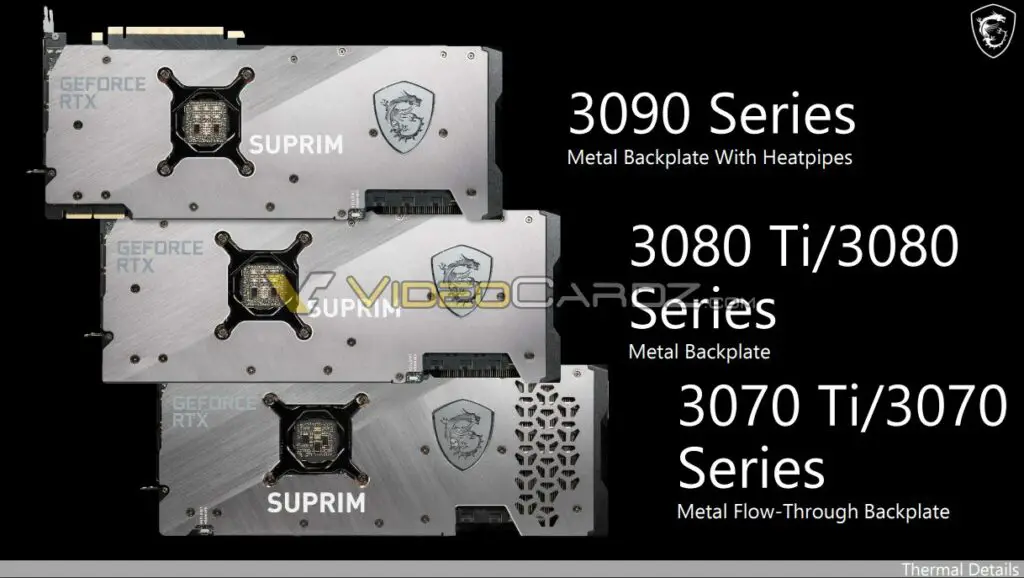 The design concept of the cooler, is, however, similar to the MSI RTX 3080 Ti/3080 and RTX 3090 Suprim editions. And just like it was reported earlier, it is confirmed that the RTX 3070 Ti will have 8GB of GDDR6 memory while the RTX 3080 Ti will have 12GB VRAM.
This leak follows all the glimpses we have been seeing from the past 2 weeks on social media. Previously, the Gigabyte and MSI RTX 3080 Ti graphics cards were seen on Reddit and Twitter which were available for sale in different countries.
As the official launch date of RTX 3080 Ti/3070 Ti is close, we may see even more leaks from Nvidia AIB partners.