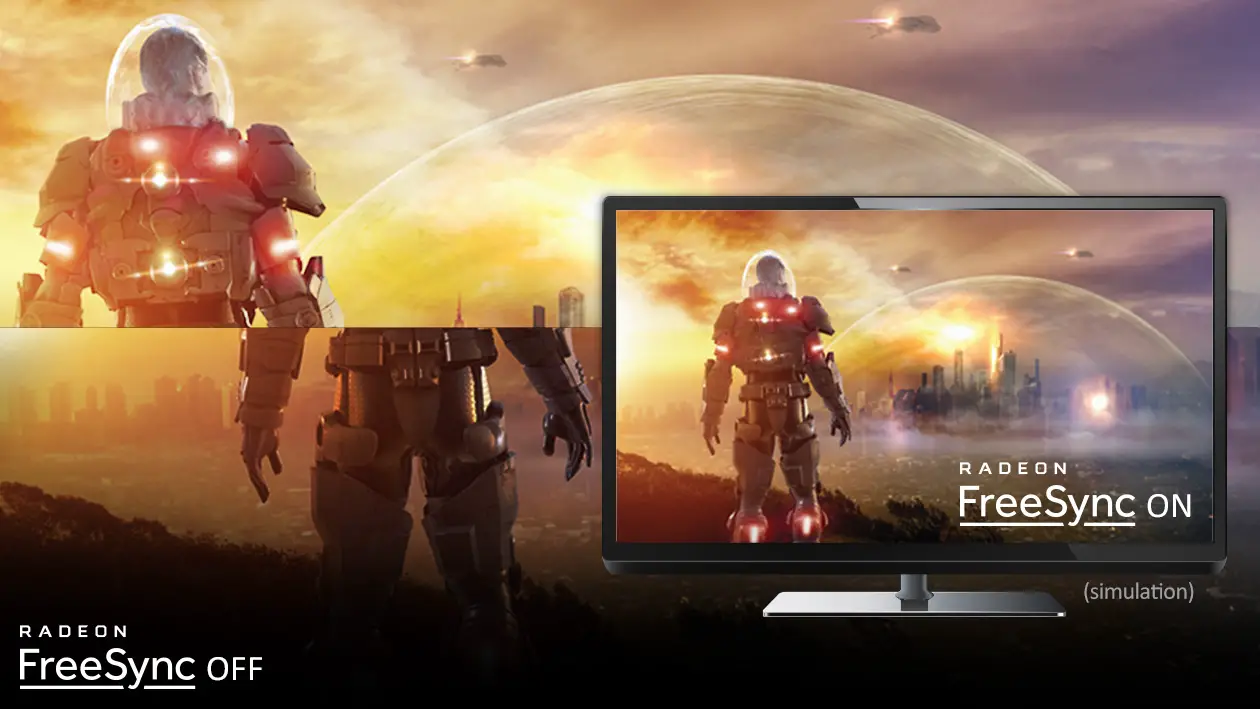 Have you ever tried to do something unconventional so that you can tear down the boundaries of conventional things that are prevailing in today's world? I won't be talking about other things, but have you ever tried to mix and match some common prevailing in Computer World? For example, have you tried to mix different frequencies of RAM and check out how will they perform? Or have you tried a combination of AMD's Freesync using Nvidia GTX card and see how it performs? I bet there are very few who actually even thought of it.
According to a recent Reddit post made on this particular topic whether using an AMD Freesync Monitor to an AMD GPU's Display Port while having a GTX card inside your PC while the other thread explains that all you need an AMD APU like the Ryzen 3 2200G along with a Nvidia GPU. This is an important fact because Nvidia GPU's doesn't come with native FreeSync support and Nvidia does force its users to go for G-Sync monitor which usually cost more than its AMD FreeSync counterpart.
Now you might be thinking that what will be the benefits of doing this and the answer as I mentioned earlier is that you will be able to buy cheaper gaming monitors and can enjoy the FreeSync or users with FreeSync monitors will be able to taste the benefit of adaptive sync.
The workaround with the APU method is quite simple and it has been tested and verified that it is working. This involves users having a Ryzen Raven Ridge APU and a Nvidia GPU. All you need to do is to connect your FreeSync Monitor to the motherboard and this will make the integrated VEGA GPU your primary display unit. Make sure that you have enabled the integrated graphics in the BIOS first. Now head straight for the Nvidia control panel and select the games you want to play using that GPU or you can also use the Windows 10's new graphics settings to do the same. What this process actually does is that the Nvidia GPU renders those selected games and pass the rendered data to the integrated Vega GPU which then, in turn, sends it to the display. As the Ryzen APU is compatible with FreeSycn, adaptive sync data is packed up into the display stream but in actual, the Nvidia GPU is rendering the games. And this is a quite simple solution to use the FreeSync via your Nvidia GPU but we also consider the fact that play a crucial role over this one as all users won't be using a Raven Ridge APU where there are a plethora of options available in the computer market.
However, on the other hand, using two different discreet GPU in your system and trying to use the FreeSync is not a bit easy and if you are a beginner we would suggest you avoid this method. A guy recently used this method to find out if it works or not and according to him doing this method, he faced a lot of issues as after hooking up to different cards, you won't be able to select any one of them and make that card the default one. Unlike the case of the APU based method, the integrated Vega GPU was identified as a power saver option and the discreet card was identified as a high-performance one but when you use 2 discreet GPU simultaneously, both will be identified as high-performance cards. The guy that posted more details about this method tried to utilize this method on games but there is a catch, only games which allows you to select a particular GPU will be able to use the FreeSync so here in this method we are in a tight situation will access to few games only.
Now according to me if you really want to use this trick to use FreeSync and also harness the power of a Nvidia card, you should follow the APU based method as it is simple to achieve. However, after seeing the result posted on this Techspot, I will be sticking with the basic. The main concern is as a gamer I don't want to say in a certain boundary to try something new which would require to compromise in a certain scenario.
Offer Till 31st March