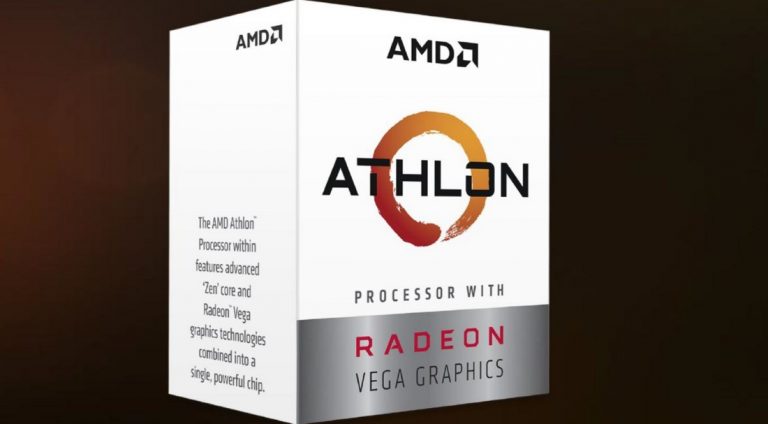 AMD has been aggressive since last year in making more and more CPUs whether they are for mainstream uses or for enthusiasts. There are already old Athlon APUs present in the market which provides a decent integrated graphics for basic operation. AMD is set to replace them with the new budget APUs now. Already Ryzen 2200G and 2400G have replaced all the budget APUs you could buy previously but their cost is nearly $100-$150. So what about the APUs which cost less than that?
AMD is set to launch the all new Athlon 200GE in the Q4 2018 which will feature 2 cores and 4 threads with Vega graphics. All that for only $55. Sounds amazing, right? This APU is made for replacing the older generation APUs which are anyways right now not worth the money after the launch of Ryzen APUs. Athlon 200GE will also be the first APU which will be locked at 3.2Ghz. But this clock speed is still good at this price. For the same price range, we have Intel's Celeron G4920 and Pentium G4400 but both of these have only 2 cores and hyperthreading disabled.
For $70, there is Pentium G5400 available which is although $15 more expensive but will be noticeably faster than the 200GE as we all know that Intel CPUs have faster single-core performance. The 200GE is built on 14-nm technology and Zen architecture and will be the fastest dual-core hyperthreaded APU at this price from AMD. It will have 3 Graphics Compute units only, so you can easily guess that it's really not meant for gaming but can be a good replacement for your high-end CPU in case you need a backup.
Or you can just build an entry-level PC with an A320 chipset motherboard that will save you a lot of money. This seems to be a promising deal for most of the PC users.