While AMD released the Ryzen 2600X and 2700X a few months back replacing the 1st gen Ryzen processors that were Ryzen 1600X and 1700X, it won't be a surprise if it replaces the Ryzen 1300X just as it replaced the Ryzen 1200 with Ryzen 2200G.
These days information on new unreleased hardware leaks here and there and recently a Chinese Forum user leaked benchmarks of Ryzen 2300X. The CPU is a quad-core chip with no hyperthreading. So, it is similar to the 1300X but of course on a better architecture and 12nm technology. This user also managed it to overclock up to 4.3Ghz just on Air Cooling. It's really surprising to see that because the Ryzen 2300X was rumoured to have boost clock up to 4.0Ghz only.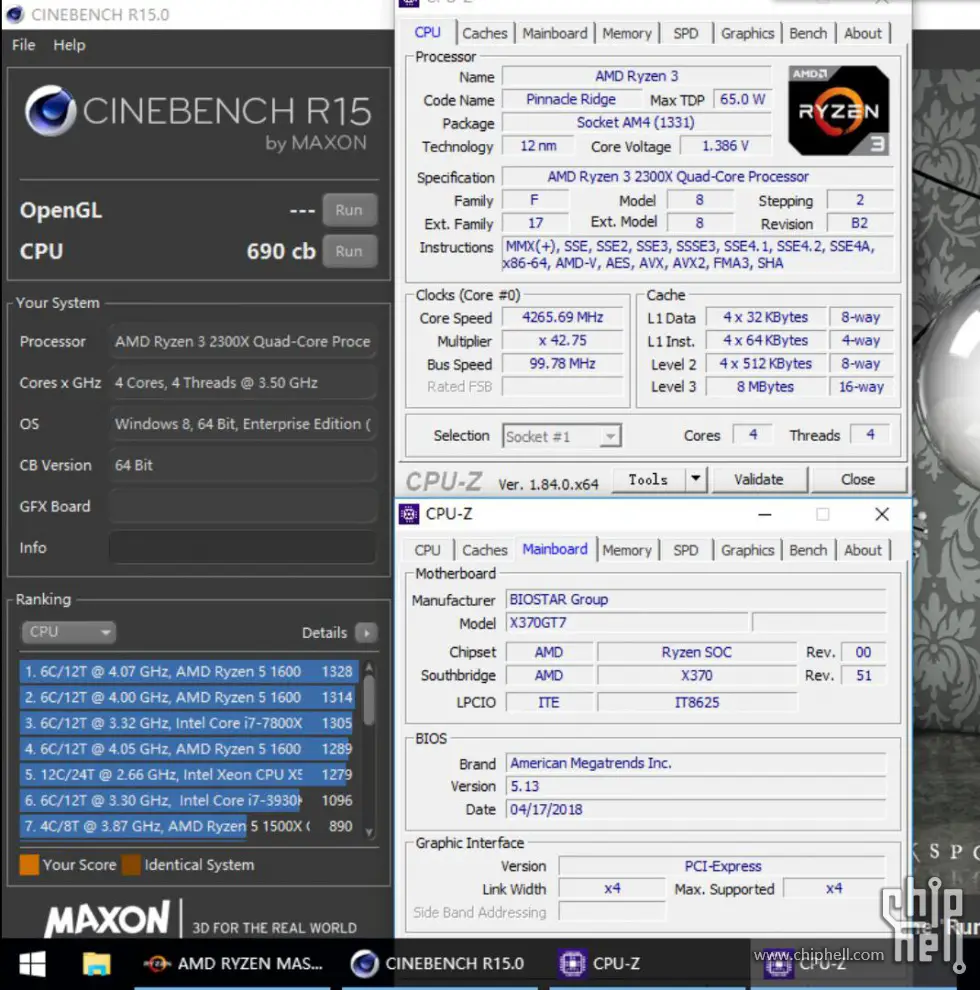 Getting past 4.0Ghz would require liquid cooling for maintaining proper temperatures if we go according to the rumour but on just an Air Cooler, it really outperformed other Ryzen CPUs. This made it give a direct head to head competition to the Intel Core i3 8100. Ryzen 2300X is clocked at 3.5Ghz and scores 690 points in Cinebench R15. If overclocked, it will score much more than that.
The voltage used by the user was 1.38 Volts which is considered fairly high but should be safe. If this CPU can reach 4.3Ghz on air cooling, then it can definitely go beyond it. Note that Ryzen 2300X is still a budget processor having a TDP of 65 watts only. Achieving good results in overclocking may make it beat the i3 8100 easily. AMD would be preparing for the launch of this processor because when a leak comes, it is an indication that the hardware is soon to be seen officially.