For gamers, the most sought out software for increasing the performance without spending an extra dollar are the overclocking Software. With the help of these Overclocking Software, a PC user can overclock their CPU's, GPU's, or RAM's. They are a handy tool to use if you are looking for your PC component to overclock and increase your system performance.
However, many users might not be aware of this or they might not have the confidence for overclocking their CPU's, GPU's, or RAM's. Many utility Softwares are specifically designed for this purpose. But one should know which Softwares are compatible or are best suited according to your system. Thus in this topic, we will list out a few Softwares that according to us are the best ones available for Overclocking a CPU.
What is CPU Overclocking?
You might be thinking if you are new, what is CPU overclocking? To keep it simple, Overclocking is a feature to increase your CPU's clock rate to let it run on a higher speed than it runs by default. By default, the CPU comes with a factory clock speed which makes your processor run on a certain speed. However, the default CPU speed is not limited if it is an unlocked one i.e., it belongs to a family of overclockable processors from AMD or Intel, and it can be increased by setting a higher clock rate or multiplayer in the computer's BIOS, which allows it to perform more operation per second. But there are few Processors that the manufacturers don't allow to overclock, hence if you are having one of those CPU's then you can't overclock it.
Overclocking a CPU definitely increases the performance of the CPU but, in the same way, it also increases the heat generation from the CPU.  Therefore before continuing further, it is recommended to go for an aftermarket CPU air-cooler or AIO cooler.
There are many free Softwares available that can do the job, however, we recommend using the software that came with your motherboard, as it will be easier and it is free. Therefore, here is a list of those Softwares that according to us, are best suited for overclocking a CPU.
Intel Extreme Tuning Utility (Intel XTU)
If you are having a CPU from Intel, then the Intel Extreme Tuning Utility (Intel XTU) is the best tool you can have to overclock your Intel CPU. The Intel XTU is a simple yet reliable Windows-based utility Software that is incredibly good for beginners as well as for experienced ones too.
The Intel Extreme Tuning Utility lets a user overclock their CPU along with keeping a tab of the system and also allows to stress test a system. It provides a graph that offers a chart to show the CPU utilization, temperature, and frequency of the process over time for a better monitor of your entire system.
It comes with a manual tuning for experienced users that lets them tune their processor, voltage, and memory to get the peak performance from your system. It also lets the user stress test the system, to make sure that the system tweaking is working perfectly.
Further, the Intel XTU comes with a Profile option that lets the user save their setting according to their preference. It also supports the latest generation CPU's from Intel and you can use them to get the max potential from your system.
AMD Overdrive(for old AMD processors)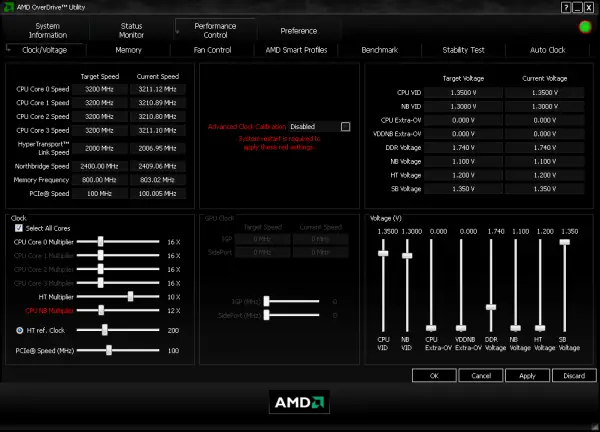 AMD Overdrive can be coined as one of the best overclocking software for AMD based CPU. It offers automatic overclocking and clock tuning feature for the CPU based on your system capabilities. It also offers the user to monitor the voltage, memory timing, and memory clock performance.
AMD Overdrive is a good software especially for beginners, however, AMD has discontinued this software and they have released the AMD Ryzen Master Utility for their latest Ryzen series processor. So if you are having an old AMD processor, then only this software will be good for you. Users with Ryzen series processors need to use the AMD Ryzen Master Utility for overclocking their CPU.
AMD Ryzen Master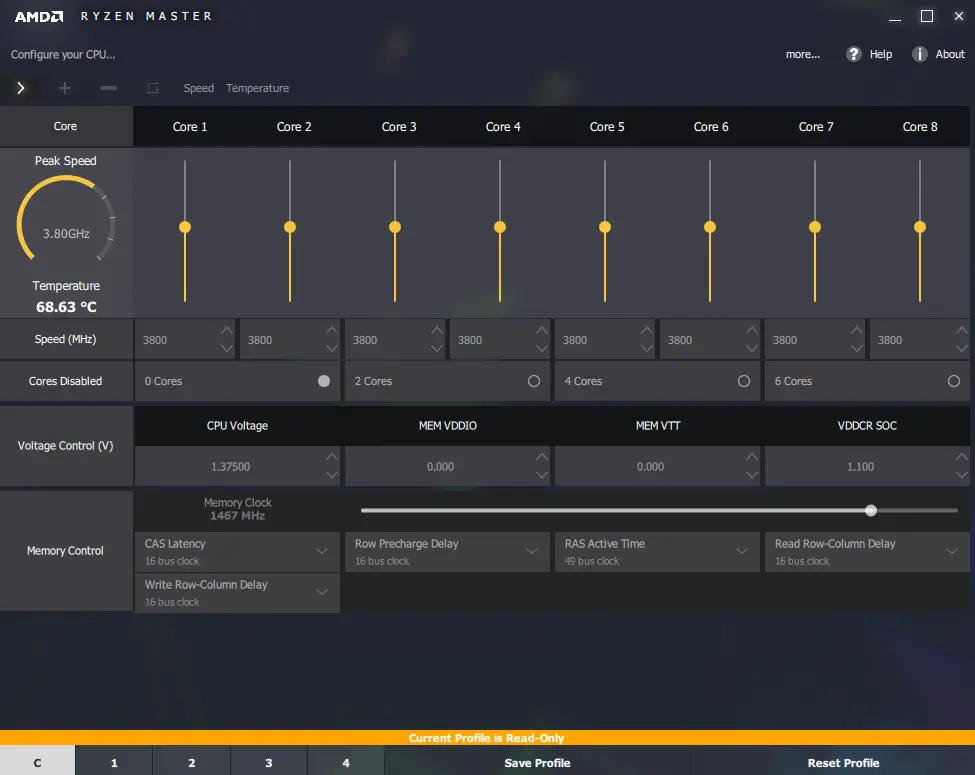 AMD released the AMD Ryzen Master Utility after the release of their Ryzen series processors. It is a bundle pack that provides overclocking for the Ryzen CPU, integrated Radeon Vega graphics, and DDR4 memory. It offers a user up to four profiles for storing their custom configuration.
Furthermore, with the help of this application, one can adjust the active cores, integrated graphics frequency, and adjusts memory timings so that you can get the system's max potential. The Ryzen Master Utility tool can also be used to overclock your integrated graphics if you are having one. It also provides users with both real-time monitoring and a histogram of per-core clock rates and temperature, including average and peak readings.
---
Did you build a new PC? Here are the top 15 software you should install right away!
---
Overclocking App of Motherboard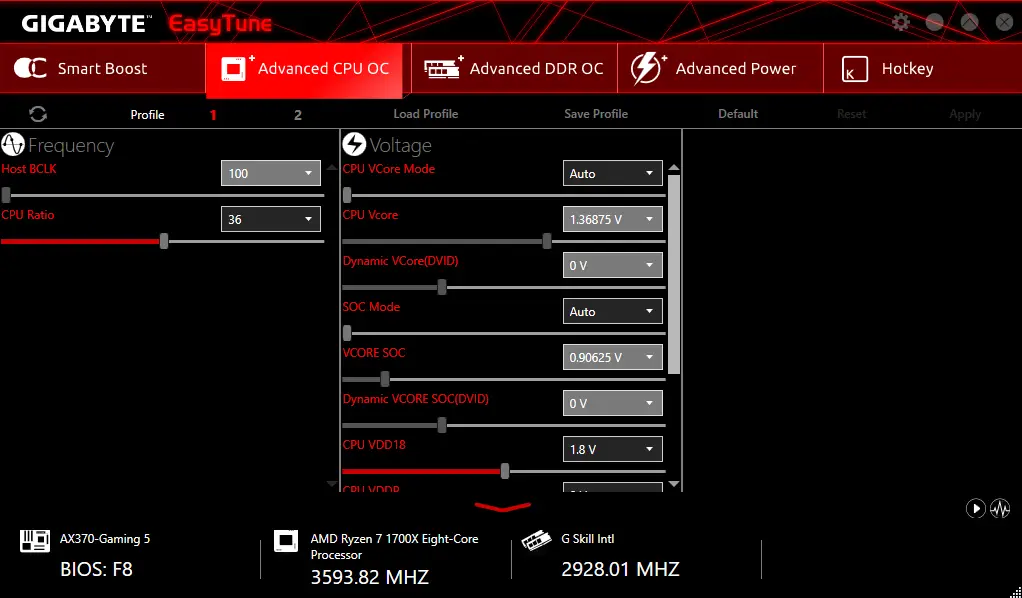 The best overclocking application for overclocking a CPU is the ones that come with your motherboard manufacturers. Most OEM, for example, ASUS, GIGABYTE, ASROCK have their own set of Softwares that are easy to use and good for overclocking your CPU.
Gigabyte has EasyTune, Asus has AISuite 3, and ASRock has OC Tuner for overclocking your CPU.
CPU Tweaker 2.0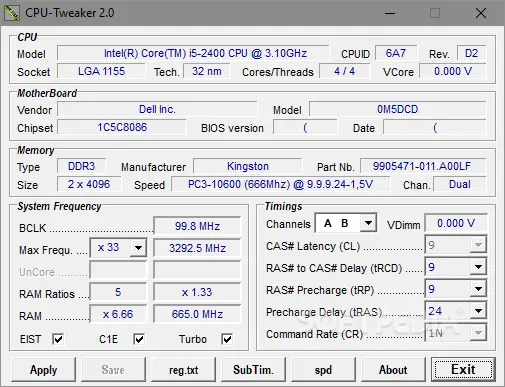 CPU Tweaker 2.0 is a freeware software that can be used to overclock your CPU. The tool is quite powerful and can be used to fine-tune the memory timing on CPU  and it also comes with VDimm and VCore support and a user-interface for performance monitoring.
The CPU Tweaker 2.0 is quite light and yet powerful, but it is not recommended to be used by beginners at all.
Conclusion
We have mentioned quite a few numbers of utility Software for overclocking your CPU. However, please bear your mind that if you are a beginner, then you should search and learn more about overclocking because nowadays, most processors are quite powerful by default and for normal gaming and day to day work, the default configuration will be enough. But if you want to enjoy the fun and also want to see the max potential of your system, then only you should go for overclocking. There is a downside of overclocking, as sometimes it bricks your system and its warranty if you proceed wrongly. Thus before proceeding further with overclocking of your system, do a bit of R&D.