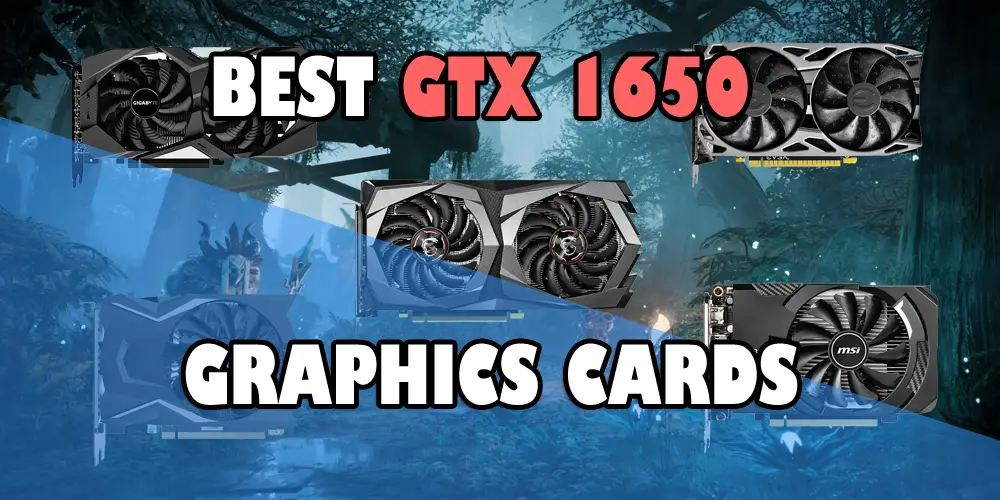 Introduction
Though Nvidia had the GTX 1050 ti in its catalogue that performed very well at 1080p, it still released GTX 1650 which costs the same but competes with the previous generation GTX 1060. This makes 1080p gaming now more affordable and will save you a lot of money as compared to the last year.
The card has a significant difference to the GTX 1050 Ti because it is based on the latest Turing architecture and features more Cuda Cores and higher clock speeds. This makes GTX 1650 much faster than the GTX 1050 Ti at the same price. Currently, there are several different editions of GTX 1650 available but none of them is designed like the high-end GPUs like RTX 2070 Super or RTX 2080 Super. As GTX 1650 isn't a power-hungry GPU, it doesn't need a super-duper fancy cooling solution.
So, there are single fan and dual-fan GTX 1650 cards available on the market and I haven't seen a single GTX 1650 with 3 fans till now. Following are the best of GTX 1650 cards you can buy right now among all the editions available.
Best Compact GTX 1650
MSI Gaming GTX 1650 Aero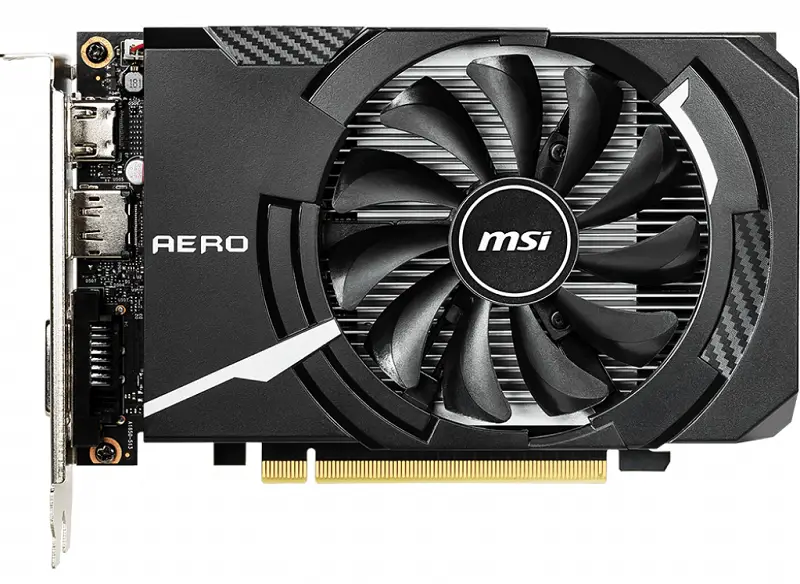 Despite being so small the MSI GTX 1650 Aero GPU boasts a boost clock of 1740MHz which is almost 80MHz more than the reference boost clock speed. This card measures only 170mm in length and 111 mm in width which makes it easily compatible with any ITX case. MSI Aero GPUs are the most affordable series cards from MSI who don't want to spend a lot and get something that will get the job done with good performance.
Though there are other editions as well, I prefer this one because of the value it provides. It features a simple single fan with a black shroud that covers the aluminium heatsink which is neither too big nor too fancy but rather enough for cooling in a chassis with good airflow. As this card has a TDP of only 75 watts, the MSI Aero edition doesn't have any 6 pin or 8 pin connector for external power supply. This means you can just plug it in the PCI-ex 16 slot and let it work.
---
Best Budget GTX 1650
GIGABYTE GTX 1650 Windforce OC 4G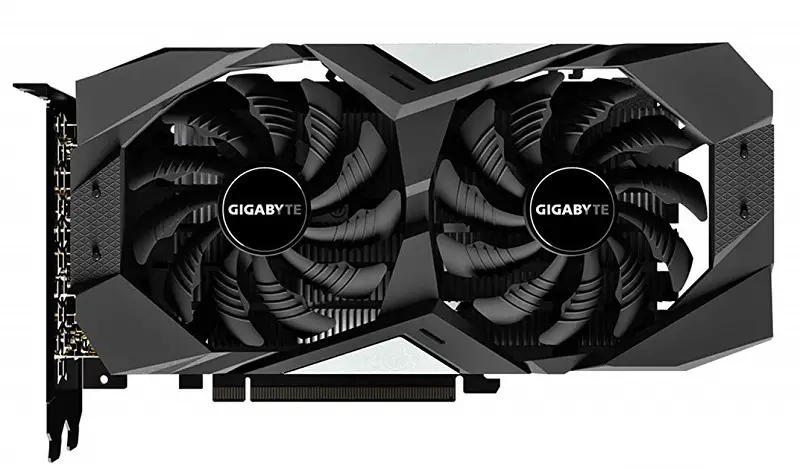 I love dual-fan cards and I don't like to go with a single fan card unless there is a need for it. I am always surprised by how Gigabyte makes affordable graphics cards with superb airflow which also look aesthetically sick for a much lower price than Asus, MSI or EVGA graphics cards. Gigabyte GTX 1650 Windforce OC 4G edition features a good design that has two fans spinning in the opposite direction that dissipate heat effectively.
Windforce fans are particularly known for their high airflow and these 2x 90mm fans will ensure that your GPU never overheats in any circumstance. The card features a decent aluminium heatsinks that unfortunately although doesn't have any copper heat pipe but as GTX 1650 is a card that doesn't heat up very much due to its power efficiency, this aluminium heatsink is big enough to cool it down effectively without any advanced cooling solution.
The card has a boost clock of 1785MHz which is 45MHz more than the MSI Aero edition and thus will provide a good increase in performance. Although this difference in performance may not be that great but you can overclock this card much better than the Aero edition as Gigabyte has equipped it with a single 6 pin connector for sufficient power supply. This card is definitely the best budget GTX 1650 you can buy.
---
Best Value GTX 1650
EVGA GTX 1650 SC Ultra Gaming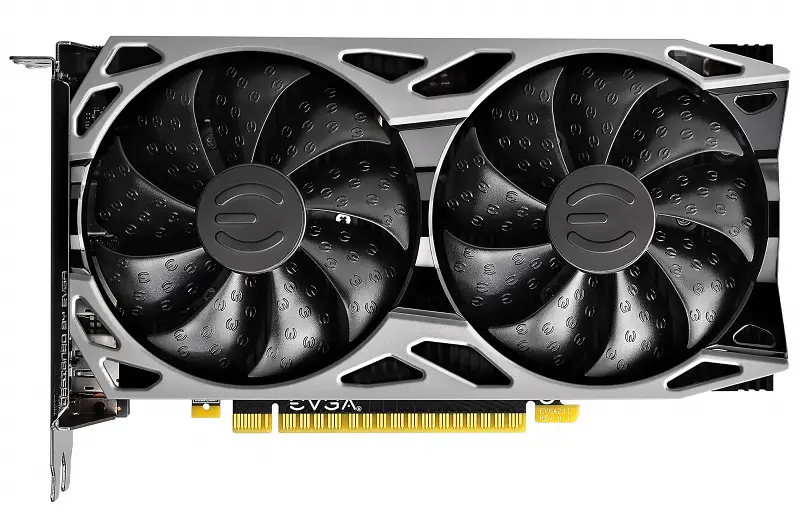 EVGA produces one of the best graphics cards in terms of overclocking and cooling. The EVGA GTX 1650 SC Ultra Gaming is not only affordable but is also entitled to be called the Best Value GTX 1650 because it features very high clock speeds. It has 1860MHz of boost clock which is almost 200MHz more than the reference card and around 80MHz more than the Gigabyte Windforce edition.
The card features two big fans but the card length is still small as compared to most of the dual-fan GTX 1650's. EVGA has put a 6 pin power connector on it for enabling better overclocking and as it already comes with much better factory clock speeds, you will observe much more performance than the simple GTX 1650 GPUs mentioned above. Another great thing with this card is the metal backplate which not only protects the PCB but also makes it better aesthetically.
---
Best GTX 1650
MSI GTX 1650 Gaming X 4G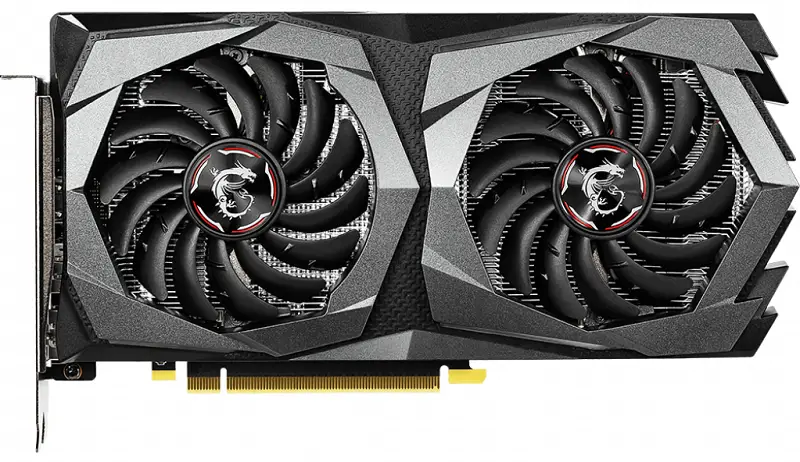 If you have ever used MSI Core Frozr L CPU cooler, then you must have observed that MSI uses very strong fins aluminium heatsink that actually dissipates heat much better than the regular ones. I still have MSI Core Frozr L installed in my PC and this MSI GTX 1650 Gaming X 4G uses the same type of aluminium heatsink with dual Frozr fans.
It's the best GTX 1650 you can buy right now as it comes with a boost clock of 1860MHz and superb cooling solution that has the Frozr 7 Thermal design which uses aluminium heatsink with copper heat pipes. The card can be easily overclocked much more than the other GTX 1650's due to this and the best app for it will be MSI Afterburner.
Moreover, this card has a white LED backlighting at the side where the MSI logo is displayed. You can switch between breathing, steady, flash and double flash. On a mid-end card like this is fine although it would have been amazing if MSI had equipped the shroud with RGB lighting.
---
Conclusion
GTX 1650 isn't a high-end card for which you have to research a lot to choose the best from them. Even a single fan card like the MSI GTX 1650 Aero will do the job fine, however, it's recommended that you get the card with better factory clock speeds like the EVGA GTX 1650 SC Ultra Gaming or MSI Gaming X GTX 1650 for gaining the maximum performance.
If you ever see that the pricing difference between different GTX 1650 cards is very high, then better go with the one that costs lower because you won't see a lot of difference in fps on your screen even if pay some good amount of money on the costly one. I believe that the ones I listed out are best for their category but in case you would like to go with something else, then feel free to discuss below in the comments section.