Installation and Test Rig
Simple installation. Nothing required to explain. A backplate at the back and some round screws at the front for mounting the CPU block.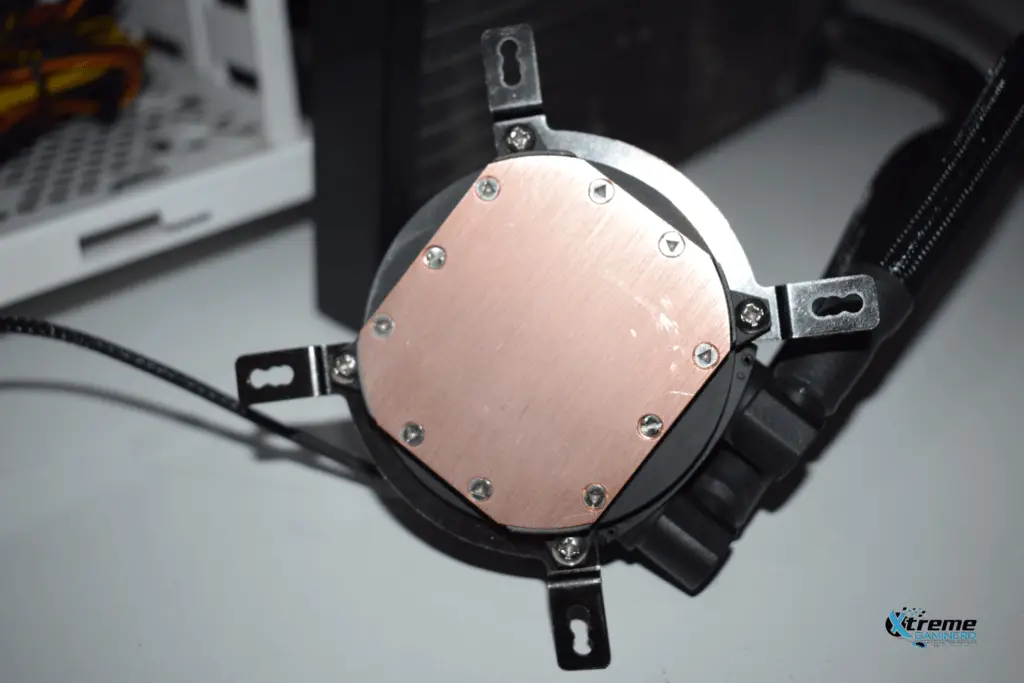 Two clips needed to install on to the CPU block that without any screws can literally stick properly into the gaps where the clips go. So, it is easier to screw these clips without holding the clips in hand at the place. But make sure before installing you properly check how you are going to adjust the tubes because tubes can go below the clips but that won't be practical and you won't be able to install clips after that.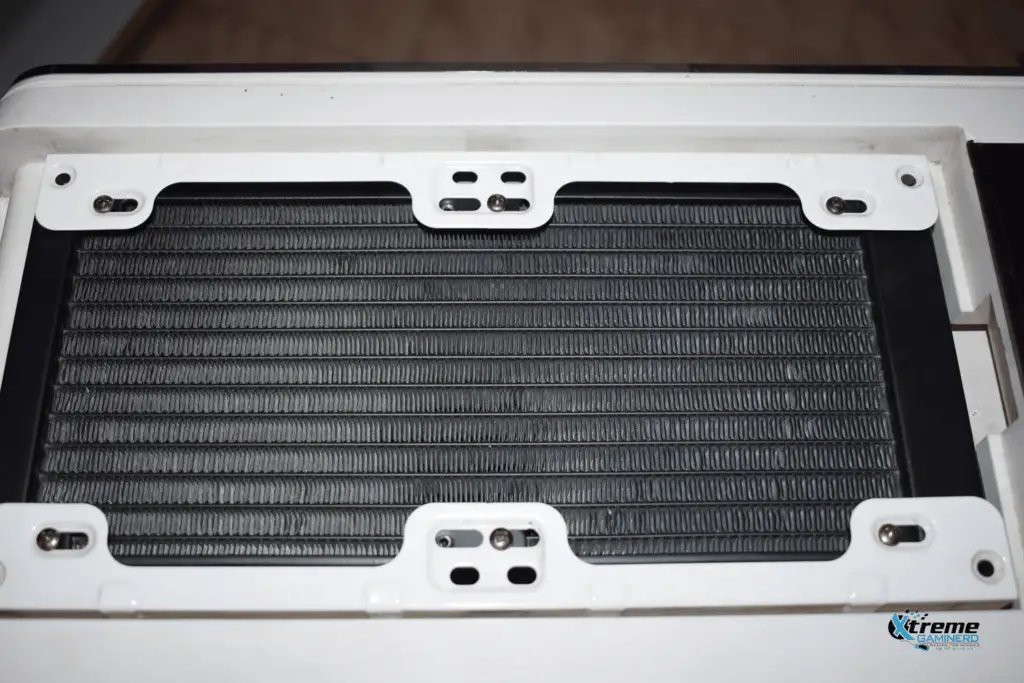 The case is Cooler Master 690 III and I installed the radiator at the top and removed the top cover for complete airflow. Even though the top cover is having good mesh but for testing purpose I removed it. I could have installed the radiator at the front but the majority of people install radiator at the top for heat dissipation as exhaust and use the front panel for intake of cool air.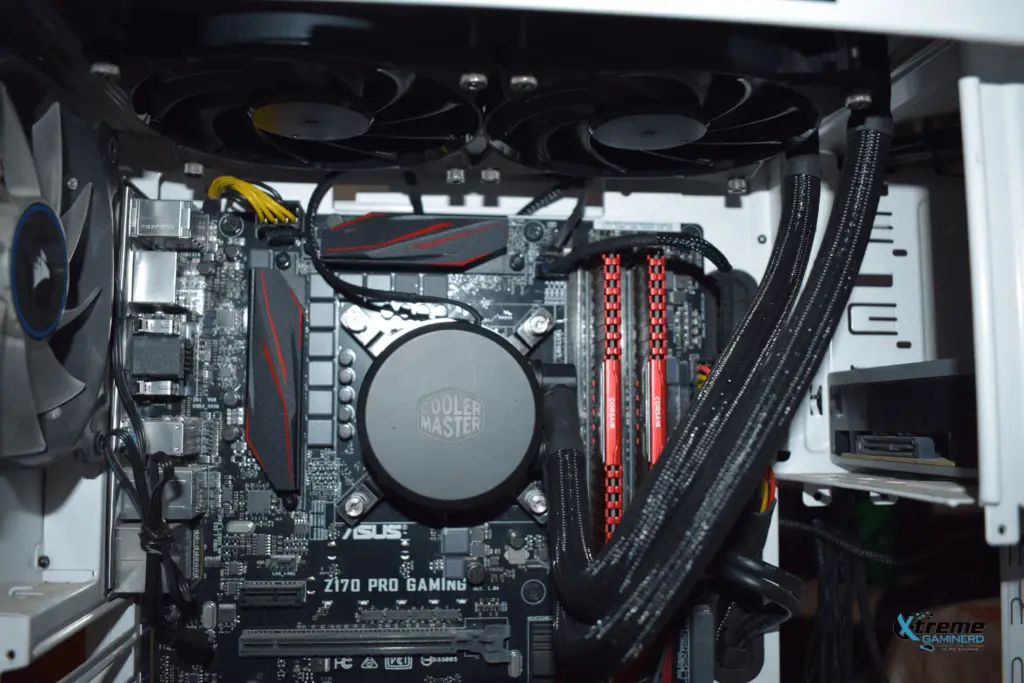 And yes I forgot to mention about the fans. These are good quality Air pressure fans with Air pressure up to 2.34mmH20 and noise levels up to 30dbA max, which is great.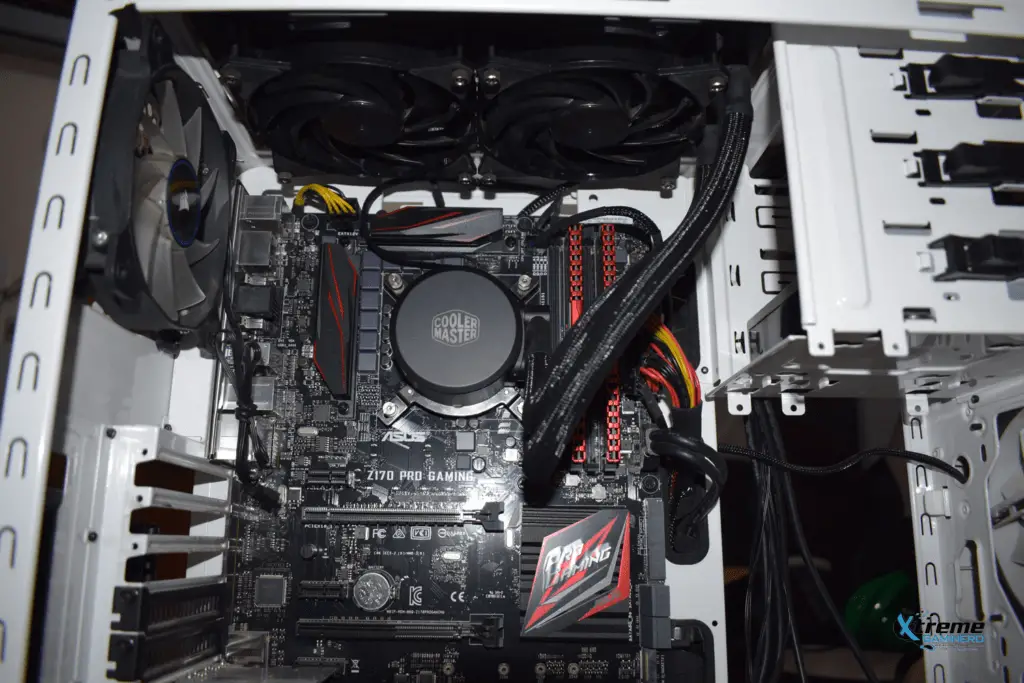 So, my test rig consists following parts:-
2x 4GB DDR4 2400Mhz Corsair Vengeance LPX
Cooler Master MasterWatt Lite 500W
Fans: 1x 120mm Corsair AF fan at the rear, 1x 120mm DeepCool SP series Fan(Used from Radiator)