Be Quiet, a famous company for CPU coolers and Cases has launched two new coolers, the Dark Rock 4 and Dark Rock Pro 4 for effective cooling and overclocking. These CPU coolers are the latest additions to the Be Quiet showcase which are targetted towards enthusiasts who like to overclock their CPUs for unlocking more performance. Both of these are compatible with the mainstream Intel and AMD platforms which are:-
INTEL: LGA 1150 / 1151 / 1155 / 1156 / 1366 / 2011(-3) Square ILM / 2066
AMD: AM2(+) / AM3(+) / AM4 / FM1 / FM2(+)
The Dark Rock 4 is a mid-tower which has a very thick single heatsink and a pre-installed 135mm PWM Silent Wings fan which operates at a very low noise of 21.4dBA at max speed. It's rated for CPUs having TDP up to 200Watts and has a complete black heatsink just like the Arctic eSports One. It has six copper heat pipes that pass through the base but aren't exposed to be in direct contact with the CPU.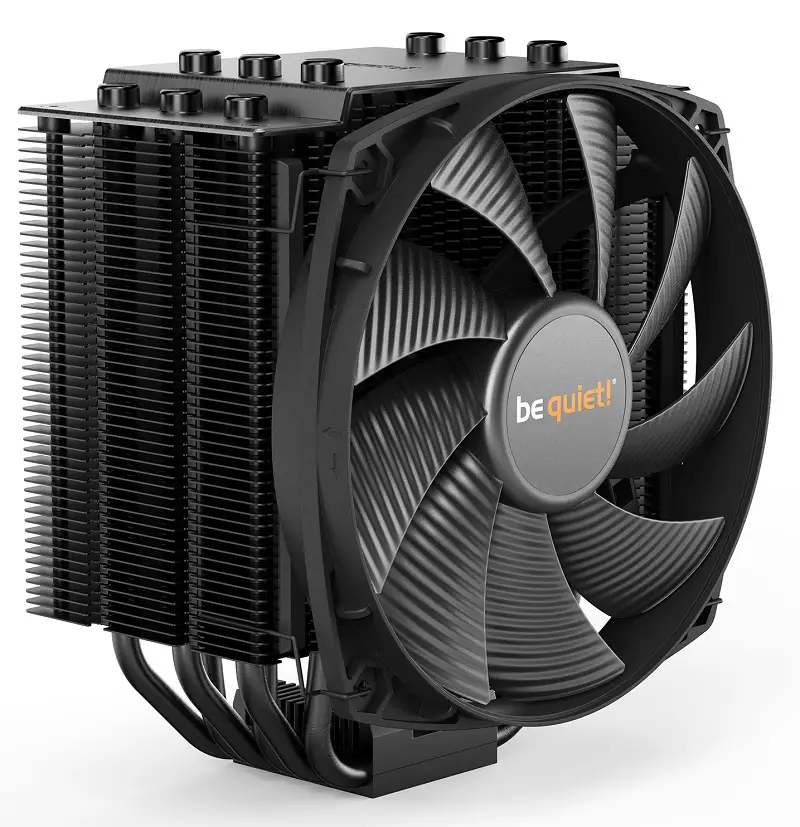 Dimensions of this cooler are 159.4 x 136 x 96.3mm while it weighs around less than 1Kg which is really heavy. This cooler can also equip one more 120mm fan if you want a pull-push configuration.
The Dark Rock Pro 4 is a full-tower with dual-heatsinks having the same black colour theme. It has two fans pre-installed and you can use one more for effective cooling. It uses 7 copper heat pipes in total which go through these two heatsinks distributing the heat evenly. The weight of this cooler a little over 1.1Kg and its dimensions are 162.8 x 136 x 145.7mm. The first fan of this cooler, however, is 120mm which makes sure that you don't get face any difficulty in installing the RAM sticks and the second fan which is in the middle is 135mm.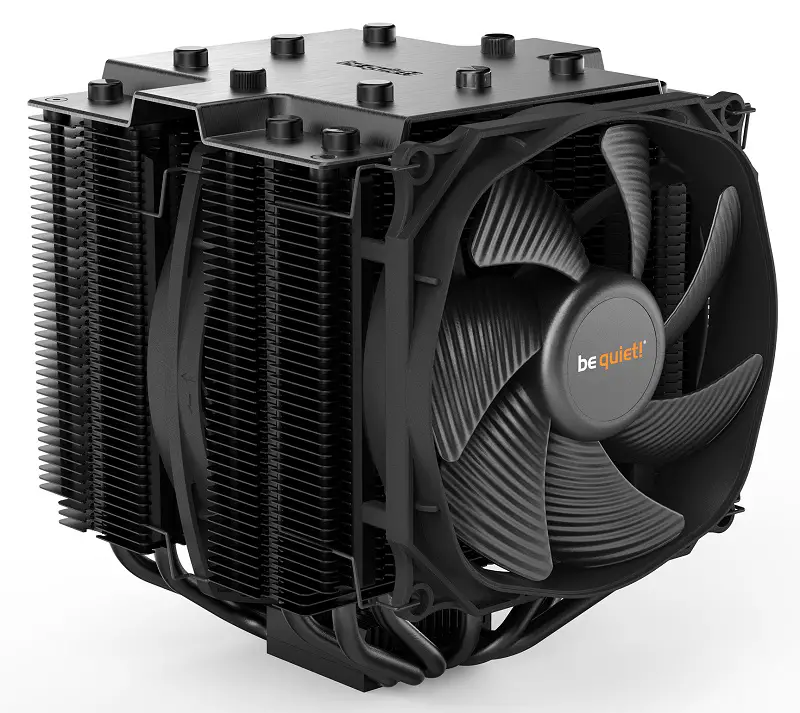 Dark Rock 4 is available for £64.99 while the Dark Rock Pro 4 is priced at £80.99. Most of the online stores are yet to make these coolers available on their sites.