Introduction
AMD's Ryzen 7 3700X is a beast for $330 and beats all the previous generation Ryzen processors by a good margin in gaming and productivity, thanks to the fast single-core performance. Not only that, it directly competes with the i7 8700K in Gaming and has closed the gap in performance with the i7 9700K while beating it completely in multitasking and CPU-oriented programs.
So, what will be the best time than now to build a Gaming PC with this processor that can max out games at 1440p as well as provide a decent gaming experience at 4K?
Currently, there are very powerful graphics cards available on the market both from Intel and AMD and I am gonna choose the one that performs the best for its price and will be the best match for this $300 processor. I am also going to make this build as much as fast as possible with the latest components from every category so that you get blazing fast speeds on everything from booting up to gaming. Make sure you read this post till the end to make up your mind before you proceed to build your Gaming PC with Ryzen 7 3700X and in case, you get stuck anywhere, do not hesitate to contact me in the comments section below and I will be glad to help.
---
CPU
AMD Ryzen 7 3700X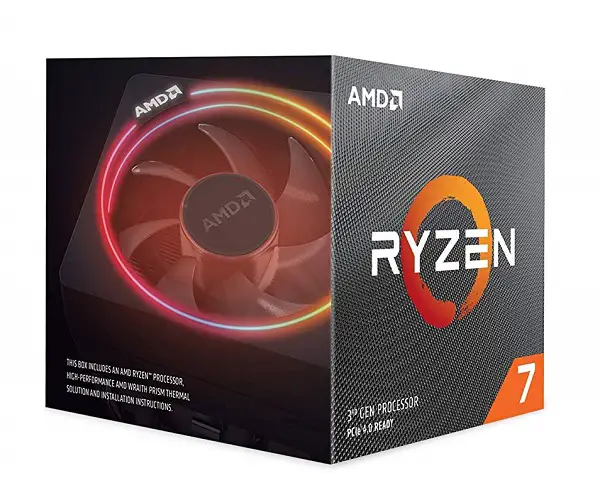 I have already talked about this processor in many posts and have given you its performance summary in brief above. This chip is an 8 Core beast with 16 threads that retains some of the specs like the previous generation Ryzen CPUs but features higher clock and boost speeds, higher cache memory and 7nm lithography. It also supports PCI-E 4.0x 16 which is currently the fastest on any motherboard and has a comparatively low TDP of only 65 Watts which is one of the major differences between this processor and the previous ones.
It comes with Wraith Prism CPU cooler that boasts a heavy heatsink with RGB lighting on the top which comes free with this chip, unlike the unlocked Intel processors for which you have to buy a separate CPU cooler. So, with this processor, not only you will be getting overall better performance but also you will be able to save some good amount of money. This is the ultimate choice for Gaming for at least a few years and will easily support any high-end graphics card without bottlenecking.
MOTHERBOARD
Gigabyte X570 Aorus Elite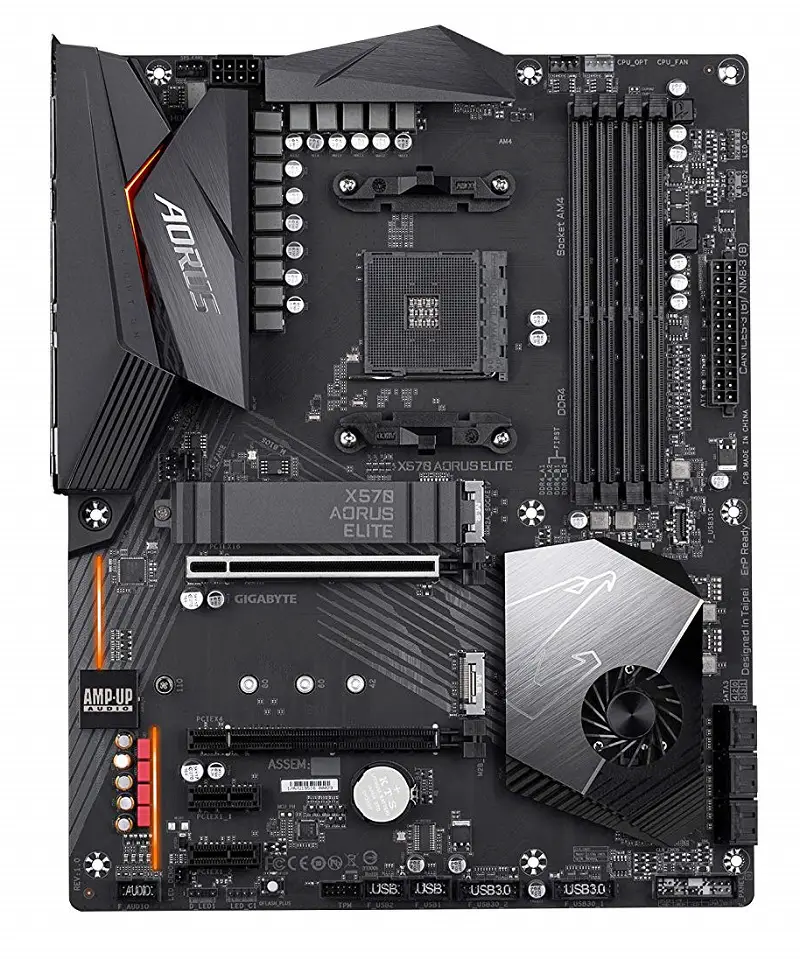 Gigabyte X570 Aorus Elite is one of my favourite X570 motherboards right now as it costs only $200 and features powerful VRM that can overclock Ryzen 7 3700X easily without any thermal throttling. It's not an overkill type of motherboard that will let you break all the barriers but definitely more than enough to handle anything. It can support all the components which I have listed in this article and has the capacity to help you upgrade your system without buying a new motherboard.
It has a 6+2 power phase VRM with decent heatsinks for stable overclocking that uses doubling technique to achieve 12+2 power phases. Most of the current X570 motherboards use it and the ones that cost more than this one have this much power phases only. The main difference comes in additional features like advanced heatsinks, more M.2 slots, more PCI-Ex 16 slots, onboard troubleshooting features etc. For getting more performance, they are optional and if you want the best value PC, then choose this one and spend the money on other things.
MEMORY 
Crucial Ballistix Sport LT 3200Mhz 16GB

For multitasking and giving your games enough speed, I recommend going with 16GB of DDR4 RAM. Previously 8GB would be enough for 1080p Gaming but now as the games are consuming more memory and also because you are building a high-end Gaming PC by spending more than $1000, then I recommend going at least with 16 Gigs. The Crucial Ballistix Sport LT 16GB modules are clocked at 3200MHz which shouldn't have any problem running on high clock speeds on the X570 Aorus Elite and will be sufficient for a few years in everything.
GRAPHICS CARD
ZOTAC RTX 2080 SUPER AMP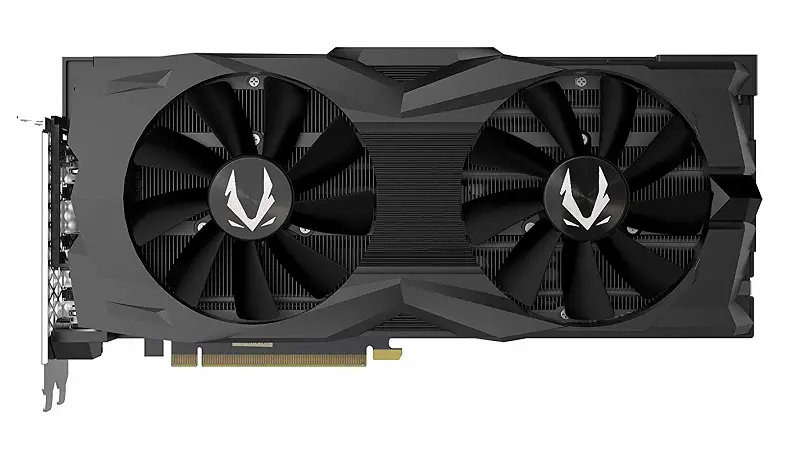 Nvidia's newest GPUs from Super series have defeated original Nvidia's RTX cards and they are the new champions in the high-end GPU category. RTX 2080 was among those cards which could easily max out games at ultra-wide resolutions like 3440×1440 pixels and even on 4K but this is a step further. RTX 2080 Super now costs around $750 which is almost the same price as that of RTX 2080 but it is now around 5-7% faster which isn't a great difference but for this price, it's currently the best option for this build.
Nvidia although didn't make this card something that would cause a revolution in the GPU industry like the AMD Navi cards did but as we don't have any GPU from AMD that can compete with this one, it's best to buy the RTX 2080 Super. Specs-wise it features 128 more Cuda Cores and a good increase in the core clocks which will result in more fps. This card will absolutely destroy any game at 1440p and you will also be able to play most of the games at 4K with 60+fps.
STORAGE
Samsung 860 QVO 1TB SSD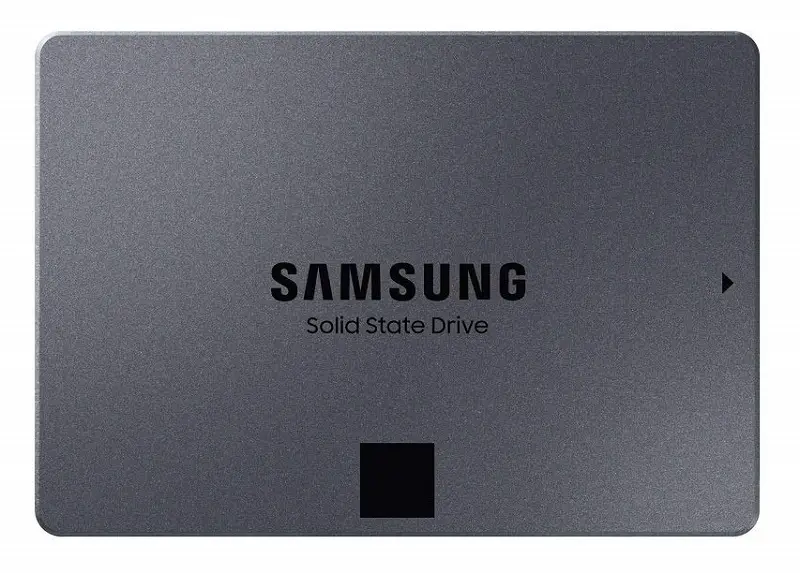 Gone are the days when you would use a 1TB of a traditional hard drive in a high-end Gaming PC because right now SSDs are much more affordable than the previous year. This SSD from Samsung has a read speed of up to 550MB/s and write speed of up to 520MB/s which is way faster than the mechanical hard drives. This means that your applications will speed up and your Operating system will boot blazingly fast. It has 1TB of capacity which should be enough to store a couple of heavy games along with your other works and will also acquire much less space in your chassis.
POWER SUPPLY
Thermaltake Smart RGB 700W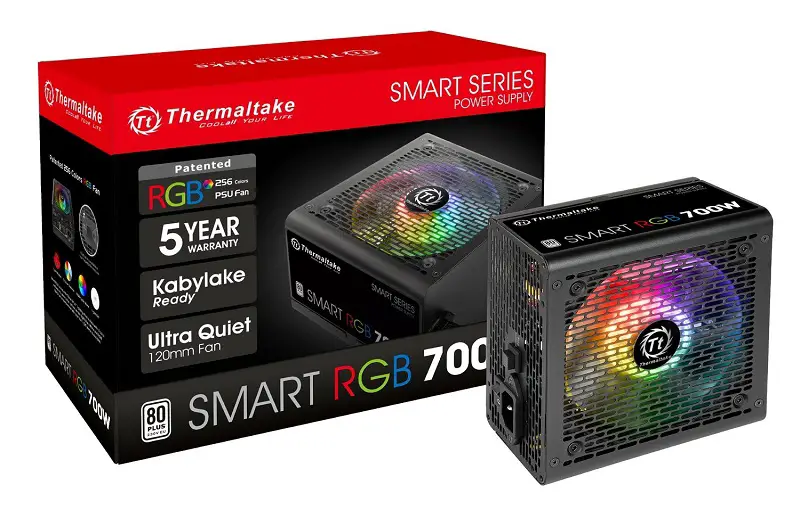 What will be better than a power supply which not only performs well but looks also well? For this PC, I didn't find anything better than the Thermaltake Smart RGB 700W which has both. 700 Watts is enough for powering your whole PC and will be good to upgrade in the future. You can add a couple of more storage devices, RGB fans, RGB LED strips, Water coolers etc. to your rig without fearing a shortage of power capacity. As it 80 plus certified, you will get up to 87% efficiency on typical loads which results in less heat generation. It has all the required power cables through which you can supply power to your PC's components.
CHASSIS
NZXT H500i Mid-Tower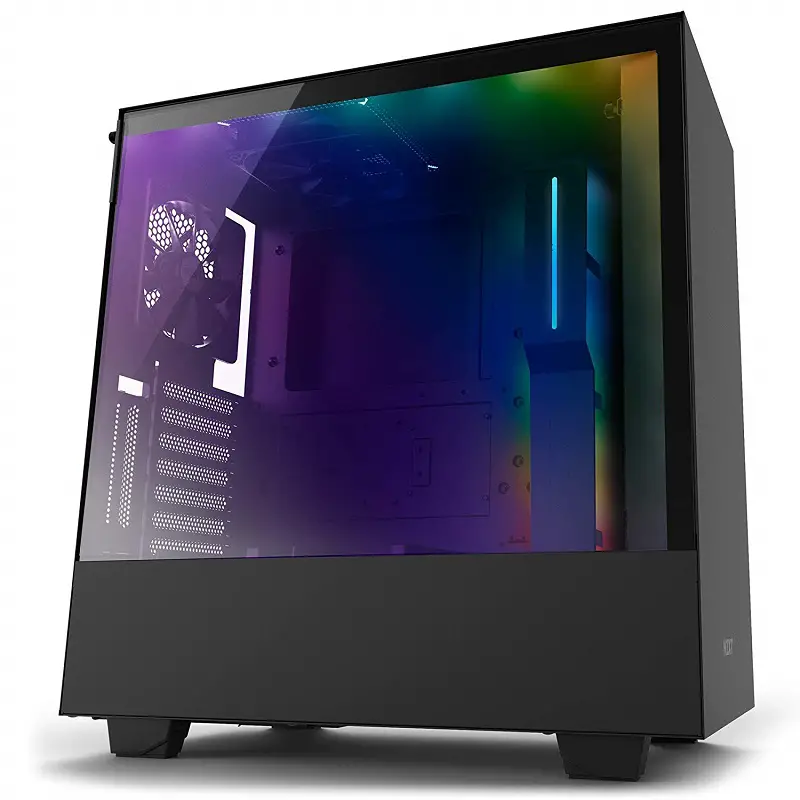 Chassis is what makes your RIG beautiful. Even if you buy all the parts with great aesthetics and RGB lighting, they won't look good until you use something that makes them look good. The NZXT H500i is currently the best seller on Amazon due to its aesthetics and quality. It's based on the original NZXT S340 which was one of the best mid-tower cases ever released.
It has improved in a lot of things like better cable management system at the back where routing is much easier and the straps hold all the cables together. There are two slots for SSD installation at the back while two are at the front and two for hard drives at the PSU shroud at the bottom. The chassis features RGB lighting and fans inside which are controllable through Smart Device. The right side of the case has a vent for more airflow which was one of the drawbacks of the S340 although the front panel is still the same plain panel which looks decent but doesn't let the air come inside easily which is still one of its drawbacks.
On the other hand, it has support for AIO coolers of up to 280mm at the front and long graphics card measuring up to 381mm.
Total~ $1590-$1640
---
Conclusion
To achieve more, you don't necessarily have to spend more. You can get more by investing in parts that provide the best value. With AMD Ryzen 7 3700X, you will need to spend on each part wisely and the above-mentioned list is the example of an ideal Gaming PC that can take full benefit of every part. Feel free to use the comments section to discuss further if you want to.