Recently there was a leak on hwbot about the latest Ryzen Threadripper processors and we know that the flagship CPU of the new lineup will feature a 32 core and 64 thread chip. This is an insane spec for a desktop CPU and for a processor like this, you would need a beast motherboard. So, here we are with the Gigabyte Aorus X399 Xtreme motherboard which Gigabyte has announced today.
Gigabyte Aorus X399 Xtreme
As the name suggests, this one is based on the X399 chipset and will be compatible with both the previous generation and upcoming Ryzen Threadripper processors. Ryzen Threadripper 2990X is the one we are the most excited of, not because we want to see its gaming performance but because it is the first desktop processor featuring so many cores and is clocked at a massive 3.4Ghz base clock.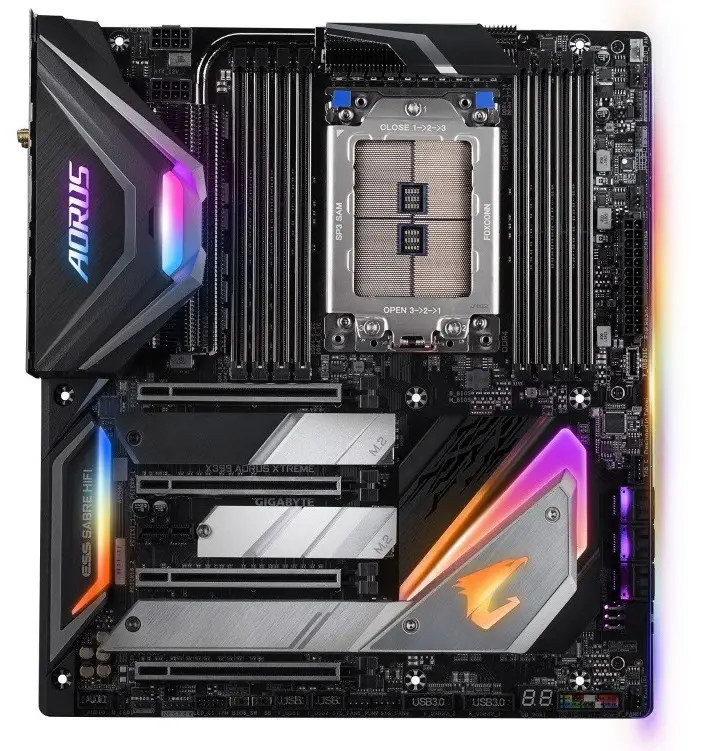 Gigabyte Aorus X399 Xtreme is an E-ATX form factor motherboard with 8x DIMM slots and 4x PCI-Ex 16 slots. The motherboard PCB is covered from the back for extra protection and for aesthetics, it is equipped with RGB LED lights in various zones. The board comes with a TR4 socket and will be powered with 8+8 pin power port at the top. As the 2990X is a 250-watt processor, it is very much needed that the motherboard should be able to provide the required wattage to the processor.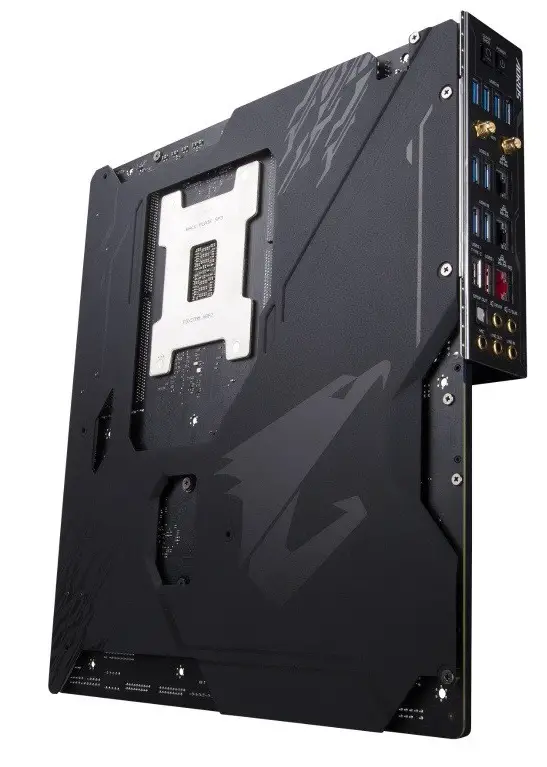 The board features a 10+3 power phase VRM which should be great in overclocking and stability. Gigabyte has taken an extra step in order to make cooling efficient by introducing the big aluminium heatsinks on the VRM section. The heatsinks share a copper heatpipe which should allow better dissipation of heat.
For Storage, it has 6x SATA 3 ports for SATA storage devices and 3x M.2 slots for NVME SSDs all of which are covered with Gigabyte's M.2 heatsink solution. For I/O, there are several USB 3.0 ports, 1x USB 3.1 and 1x USB 3.1 Type C port. There are a total of 3x ethernet ports and an inbuilt wifi system for connectivity.

This motherboard is a beast and Gigabyte has set it to launch in the market on 9th August at a price of 58,000 Yen or roughly 520 US dollars.