Hold on the game isn't over yet!!!! Lumines Remastered which is the remake of the original Lumines is set for Nintendo Switch and it will complete with beats that work with the Joy-Con's HD rumble feature which will give you better tactile feedback during your gameplay. The game is scheduled to arrive on Switch and will also be available for PlayStation 4, Windows PC and Xbox One in May.
The game has been remastered in high definition for this version, in an effort led by director his studio Enhance. And in a Twitter post, they have also confirmed that all the original songs will be included in the remastered version.
Experience the harmony of light, sound, and intense puzzle-action when LUMINES REMASTERED from @enhance_exp lights up onto #NintendoSwitch #eShop this spring! #Nindies pic.twitter.com/brTGP3ymHH

— Nintendo of America (@NintendoAmerica) March 20, 2018
The release of the remastered version will be a great news for fans of the series, as the game has always been great to play portable systems. The game was first launched on the PlayStation Portable and it took full advantage of the system's power and large screen. It's a great fit for Nintendo's portable and it will also be a nice experience playing the game on your big-screen TV with the addition of some super music system.
This isn't a title we expected to see during the Nindies Nintendo Direct, but it's a great surprise. No release date has been announced outside of "spring," and no pricing information has been given. We'll keep an eye out for both pieces of information.
An HD remake of a puzzle game may not sound that exciting in the era of 4k but seeing the grid, colourful blocks, background visuals, and music which makes a nice combo altogether on the big screen. Lumines Remastered also supports 4K on PS4 Pro which means it will be even more beautiful. A little image provided below will make you realize how the remastered version of the game will look like:
Before:-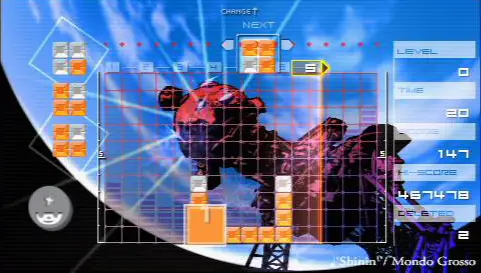 After:-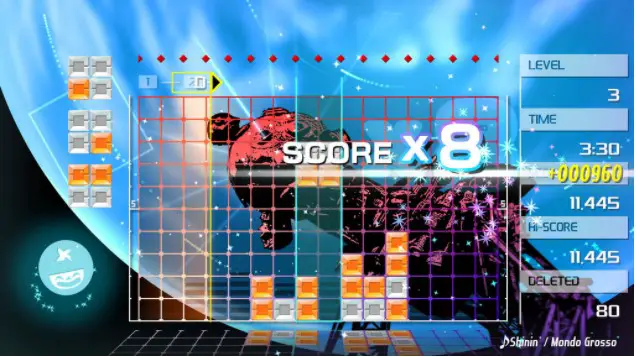 The scheduled release for Lumines Remastered is on May without any mention of scheduled date and the price is also not been disclosed. So are you ready for some music and vibration?