Intro
Xtremegaminerd.com is supported by the readers. The purchase you make through our links may get us some commission and doesn't cost you an extra penny.
---
Thermaltake's new Contac Silent 12 is one of those coolers which took attention of those people who want to build a system that will run cooler and can also provide some headroom for overclocking. The cooler also promises to be silent and perform well in every test as Thermaltake said on their site. As I have tested a lot of CPU cooler, I wanted to take a look at its performance and whether it can compete against some of the best CPU coolers out there on the market. Read the full review to find out if it's worth your $25 or not.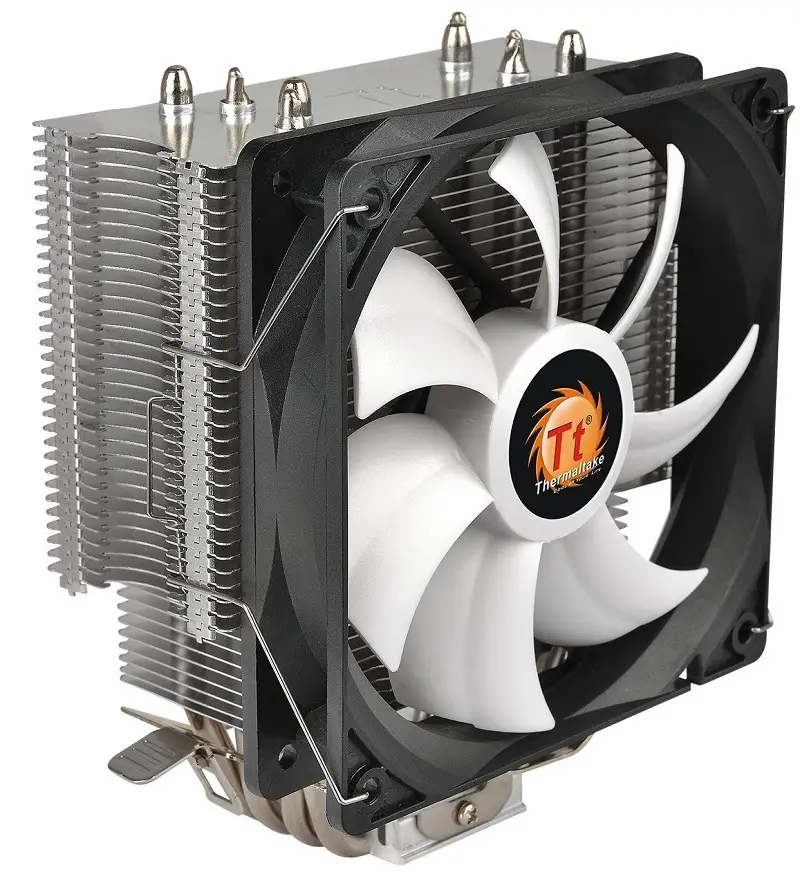 Specs:-
P/N
CL-P039-AL12BL-A
Compatibility
Intel LGA 1366/1156/1155/1151/1150/775
AMD AM4/FM2/FM1/AM3+/AM3/AM2+/AM2
Dimension
153H*127W*75.3L mm
Heatsink Material
Aluminum Fins Copper Heatpipes
Heatpipe
Φ6mm x 4 pcs
Dimension
Fan
120 x 120 x 25 mm(L xW x H)
Fan quantity
1pcs
Fan Speed
500~1500 RPM
400~1100 RPM (with LNC )
Rated Voltage
12V
Start Voltage
9.0 V
Rated Current
0.17 A
Power Input
2.04 W
Air Flow
74.33 CFM
Air Pressure
1.68 mm-H2O
Acoustical Noise
28.8 dBA
22.1 dBA(with LNC)
Life time/Fan Life time
40,000 hours
pin connect
4 pin PWM + LNC (Low-Noise Cable)
27% fan speed and 24 noise can be reduced
Cooling Power
150 W
Weight
700 g
So, what we can see from the specs sheet is that everything is normal and nothing is at the top of the line and it's totally fair because it's a budget CPU cooler. The fan speed is having the range of only 500-1500RPM, so theoretically it means that it will run silently as the maximum speed doesn't even reach 2000RPM. As far as the Airflow and Air pressure go, both are fine but the real test will show how much cooling can it perform but let's take a look at the cooler itself.
Unboxing
The box is pretty much similar to most of the coolers out there and the heatsink comes separated from the fan and a small white cardboard is there which is containing the accessories.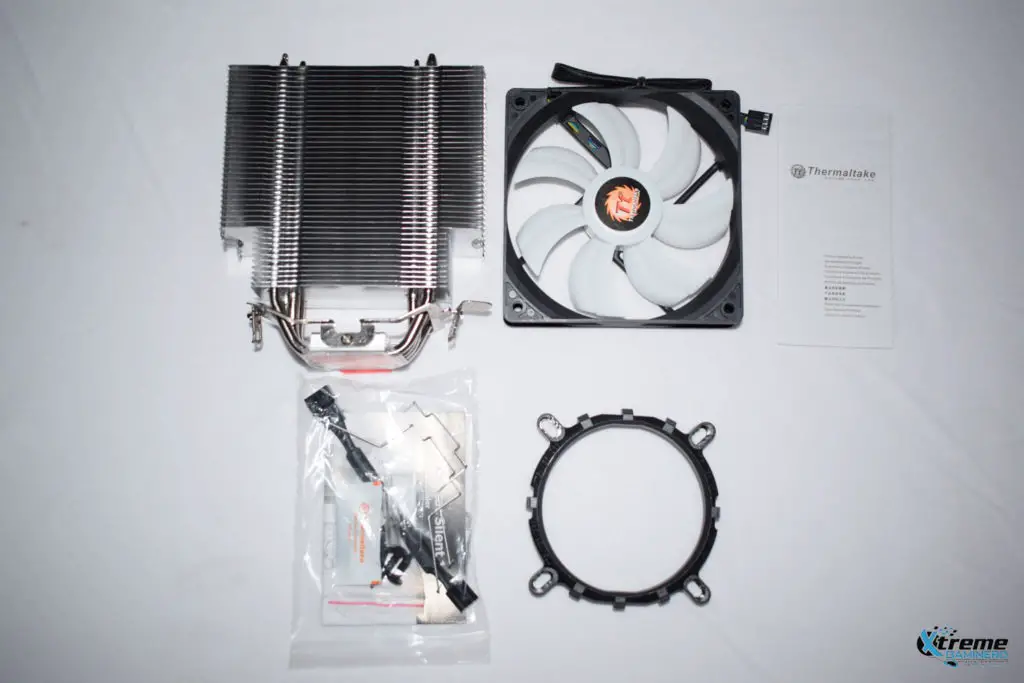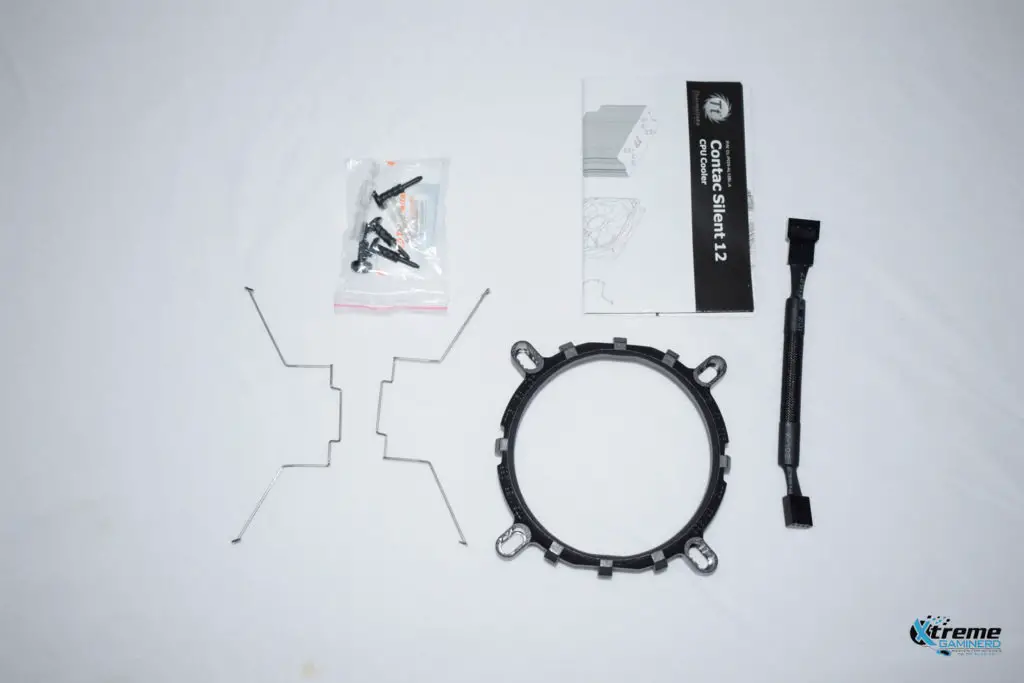 From the above images, you can take a look and see that there are very few things it comes with and Thermaltake is very clever in reducing the cost here to provide a good value for your money. So, I like this approach. There is a single bracket with two clips that are supposed to attach the fan on to the heatsink. Four black screws and four white plastic screws are there in a small packet. Along with these, there is one manual and one Low Noise Cable.
This is very basic and I haven't seen any less than that with any other cooler till now. But it doesn't mean that it is a CON or limitation. Lesser is best if it can serve the purpose for all. But when I opened the packet I was searching for the thermal paste tube only to find that there is a small pouch that contains the paste in a very limited quantity that can supposedly fulfil your requirement at 2 times max. But I don't think that it will serve you the second time. A horrible decision here.
Taking a close look
The heatsink is normal with each fin 0.4mm thick and having 2.2mm spacing between them. The heatsink can have two fans at the same time at both the sides because it's ergonomic and the fins are neither too strong nor too weak. It is intermediate in quality but don't put pressure on it because they can be bent easily if put a lot of pressure, unlike the MSI Core Frozr L cooler which has a very strong heatsink.
Theoretically, it should work good and should have good airflow in between the fins but we will see it in the benchmarks.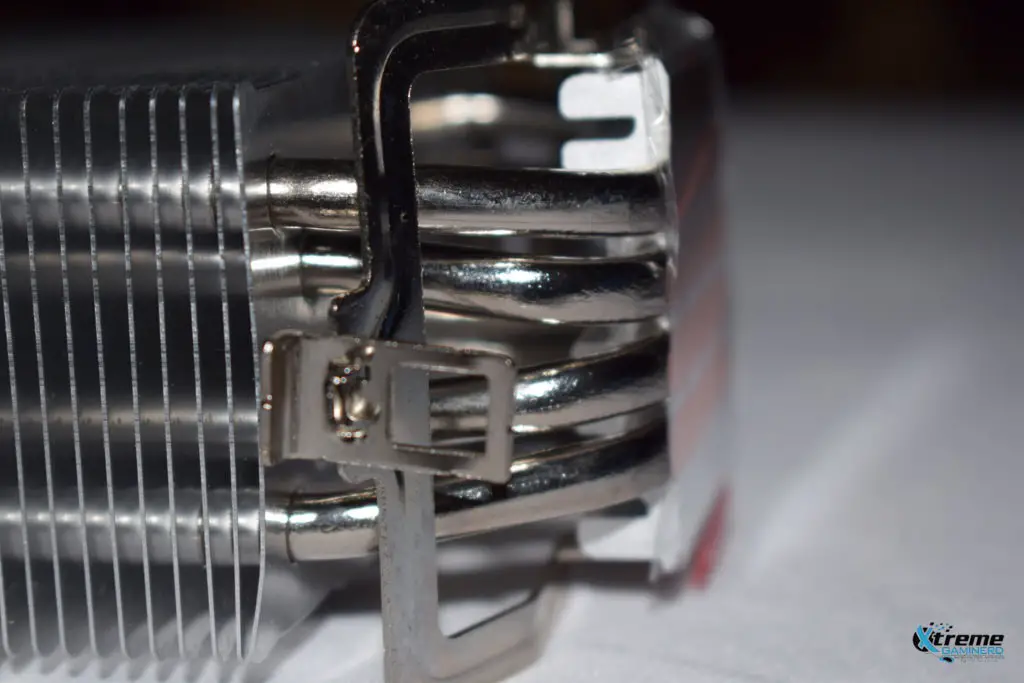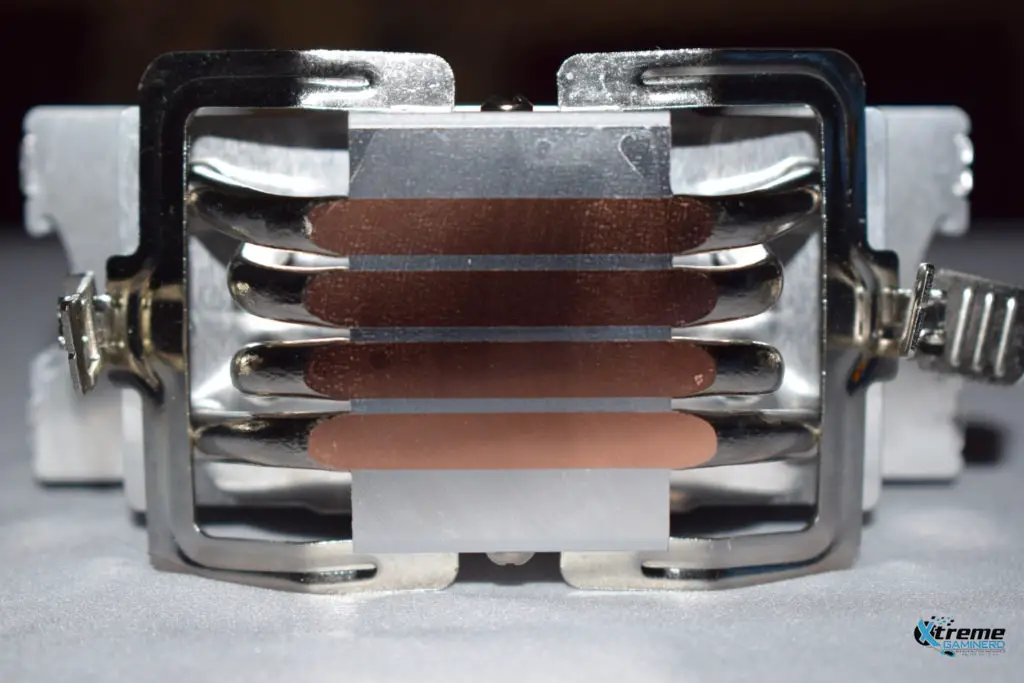 Now coming to its base, it has 4 copper heat pipes that are exposed at the base along with the aluminium heatsink base and will take the heat from the CPU to the main heatsink above. The base is well finished and it's better than the base of Cooler Master Hyper 212 LED Turbo cooler.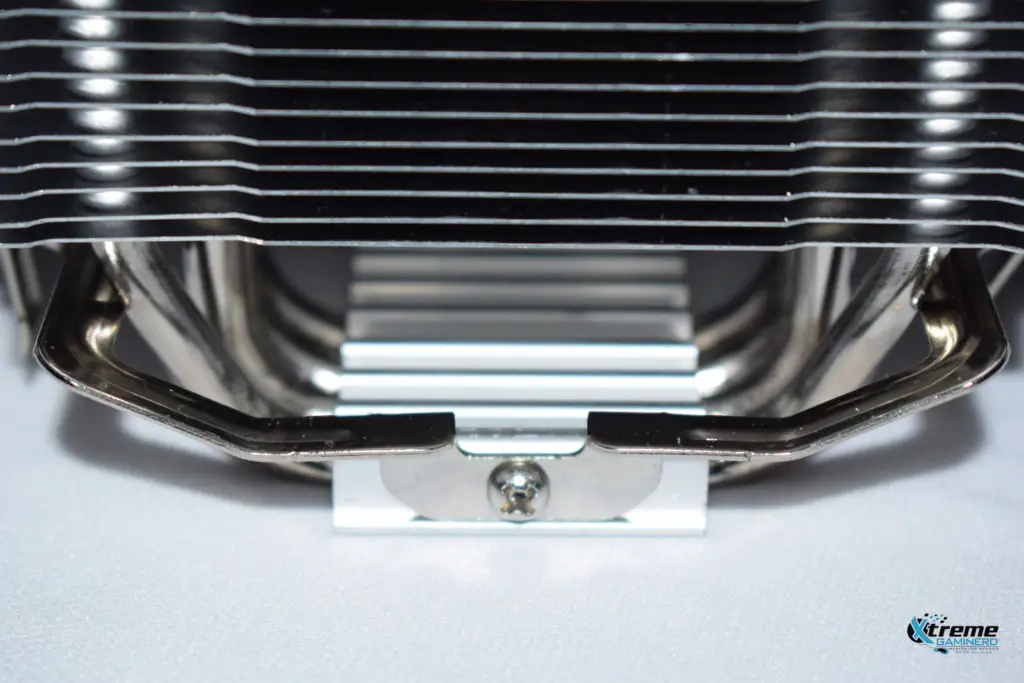 The base also comes with a pre-installed bracket that has two screws at two sides that makes it attach firmly to the base. You can remove it but there is no need because without it you can't install the cooler.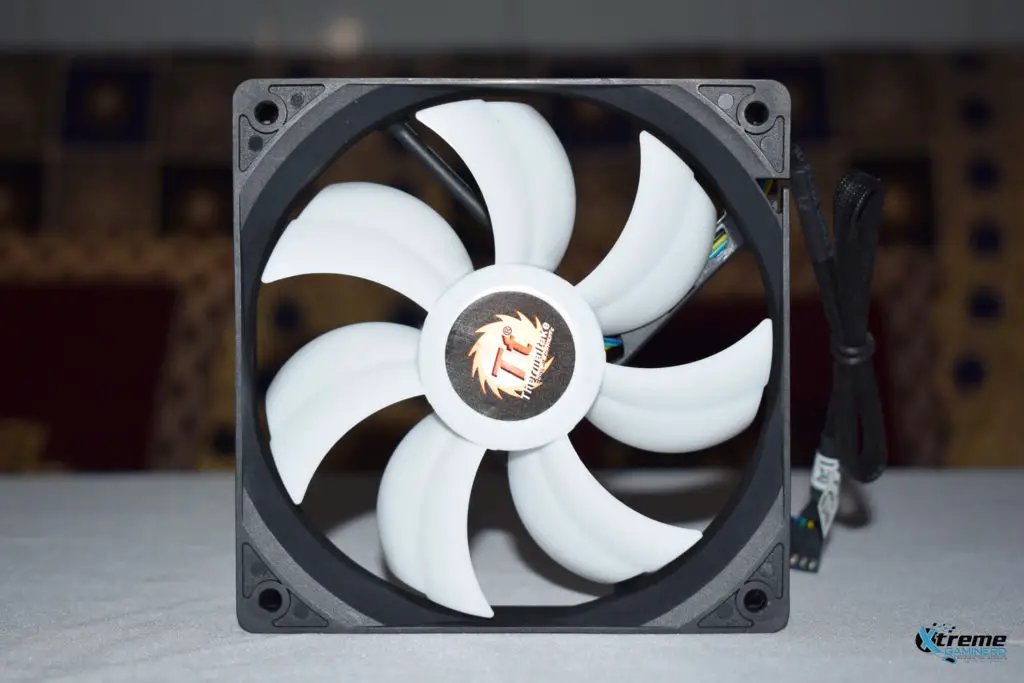 The heatsink uses an air pressure fan although the Thermaltake site mentions it as a good airflow fan but it's more oriented towards air pressure than airflow as the blades are wider and the speed range is 500-1500RPM only which is too low when compared to a good airflow fan.
The quality of this fan is not so good but it is adequate to cool down the heatsink. The screw holes will use the included clips to attach to the heatsink but this fan can only be used as a chassis fan. The cable is well protected just like the BioniX F120 Gaming Fan.