After getting feedback from the community, Thermaltake might have considered their opinion and thus revamped the original Core P5 and the new model Core P5 Tempered Glass T1 edition removes the side and top windows for better cooling which leaves it with a single, large front glass panel and open up more space for cooling and it is indeed a nice upgrade over the main Core P5 model.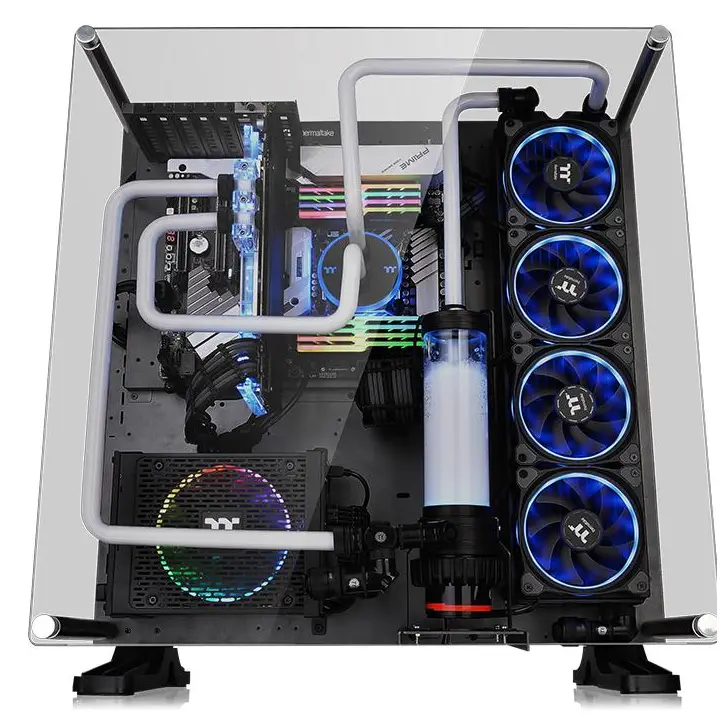 There are many complaints regarding an open frame chassis for its cooling and the same was with the case of original core P5 and the new Core P5 Tempered Glass T1 doesn't come with box panel on the sides and the top and it results in more airflow.
Apart from the better cooling potential the new Core P5 TG T1 also comes with certain upgrades over its predecessor which includes three placement options and the first being wall mount, Vertical stand and Horizontal one and also offers you certain modular parts and also comes with optional vertical GPU bracket and a riser cable. The case also offers pretty decent features and comes with three 2.5″/3.5″ drive mounts in the front and in the back. The case is made to have custom water cooling option, however, air cooling options can also be considered due to its open frame design.
Thermaltake didn't provide any price of this case at this moment but if you want to more about the case make sure to visit this page. Also, don't forget to check out our recommendations for best mid-tower cases.